Susan Kitchen is a Registered Nurse and Independent Nurse Prescriber who specialises within Aesthetics. She is also an independent prescriber with 13 years post registration experience.
Building a beautiful brand
With Susan Kitchen Aesthetics being a new business start-up it's always a wonderful opportunity to develop the logo and visual identity that will go on to define the future look and feel of the brand. We work closely with the client through all the stages as this can be a big investment at the start of any business but it's also a great investment.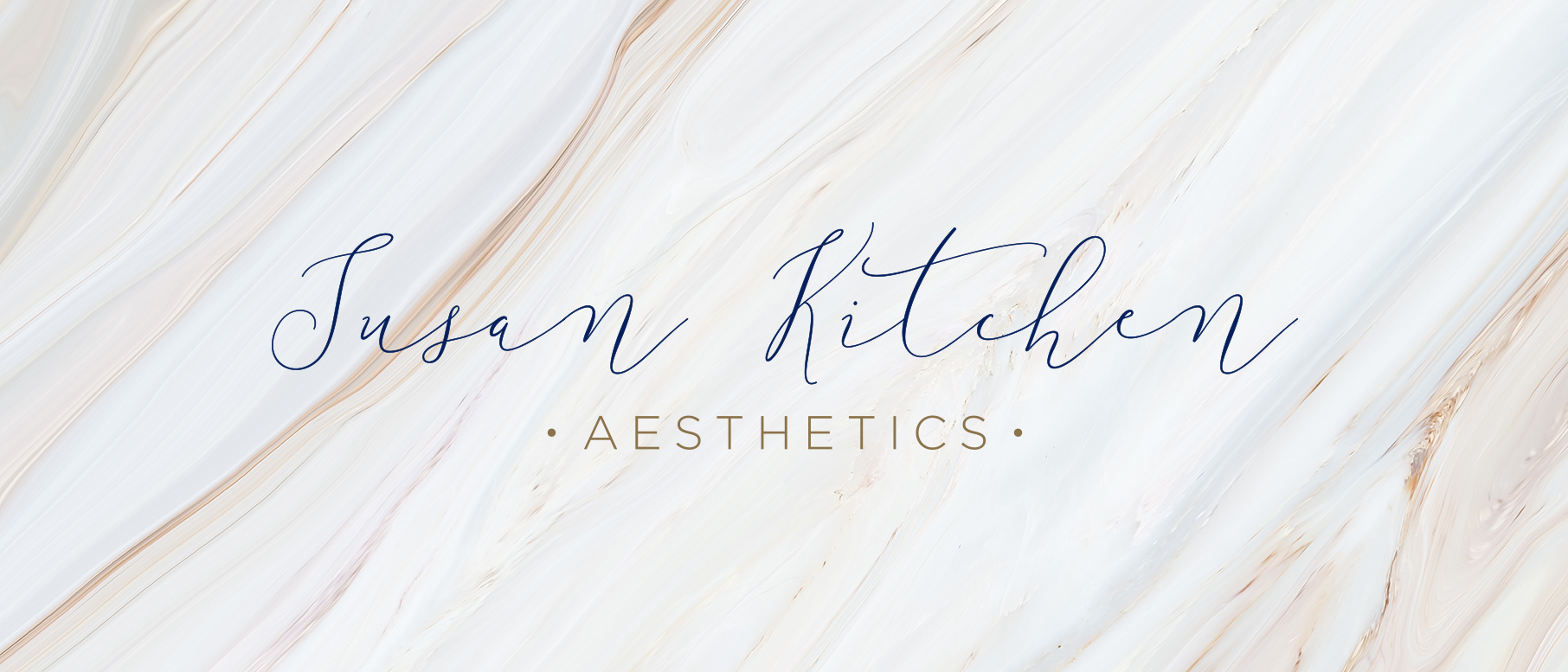 The brief, design aesthetics
Susan had a clear direction on how she would like her logo and branding to feel, she helped collaborate with us to develop mood-boards of images of logos, styles and branding. This helps us define a clear strategy for the visual brand as it's important to us that the work we produce attracts the target audiences but also that our clients are fully invested in the final look and feel. As Susan Kitchen Aesthetics was a start up business they required everything from a new logo, stationery, visual identity and a brand guidelines.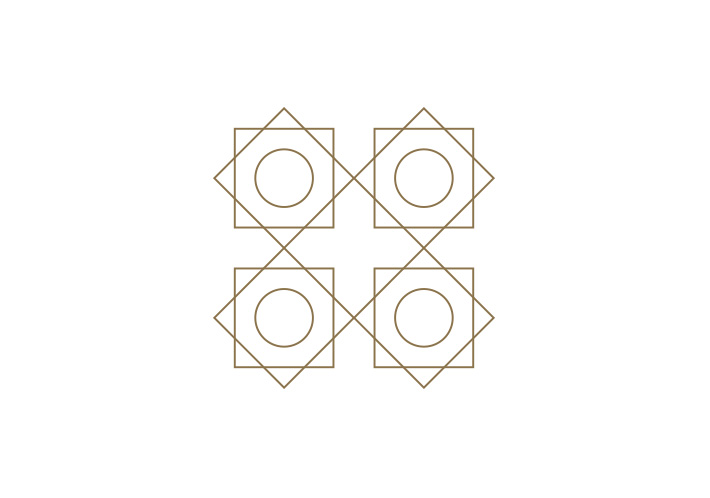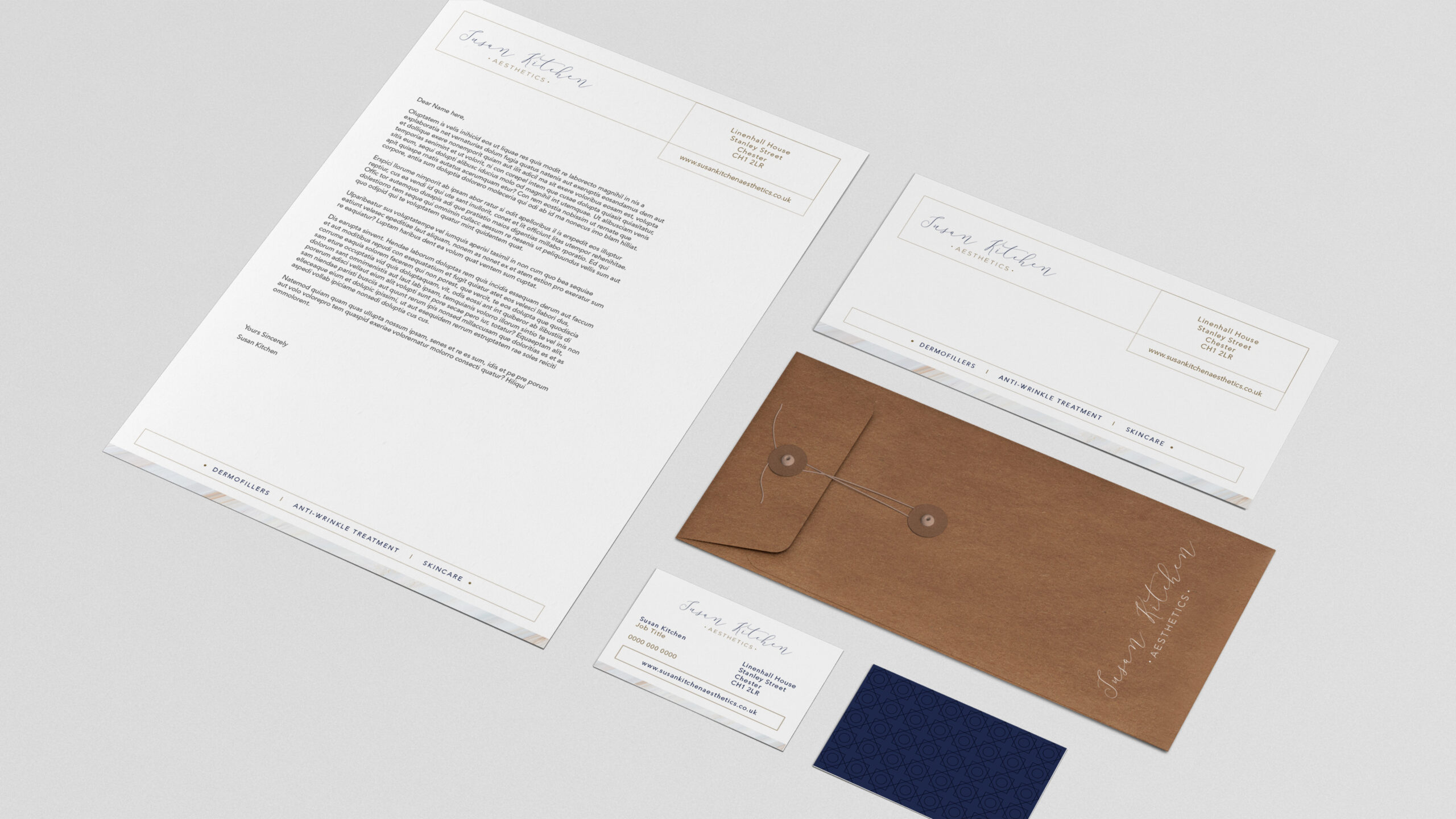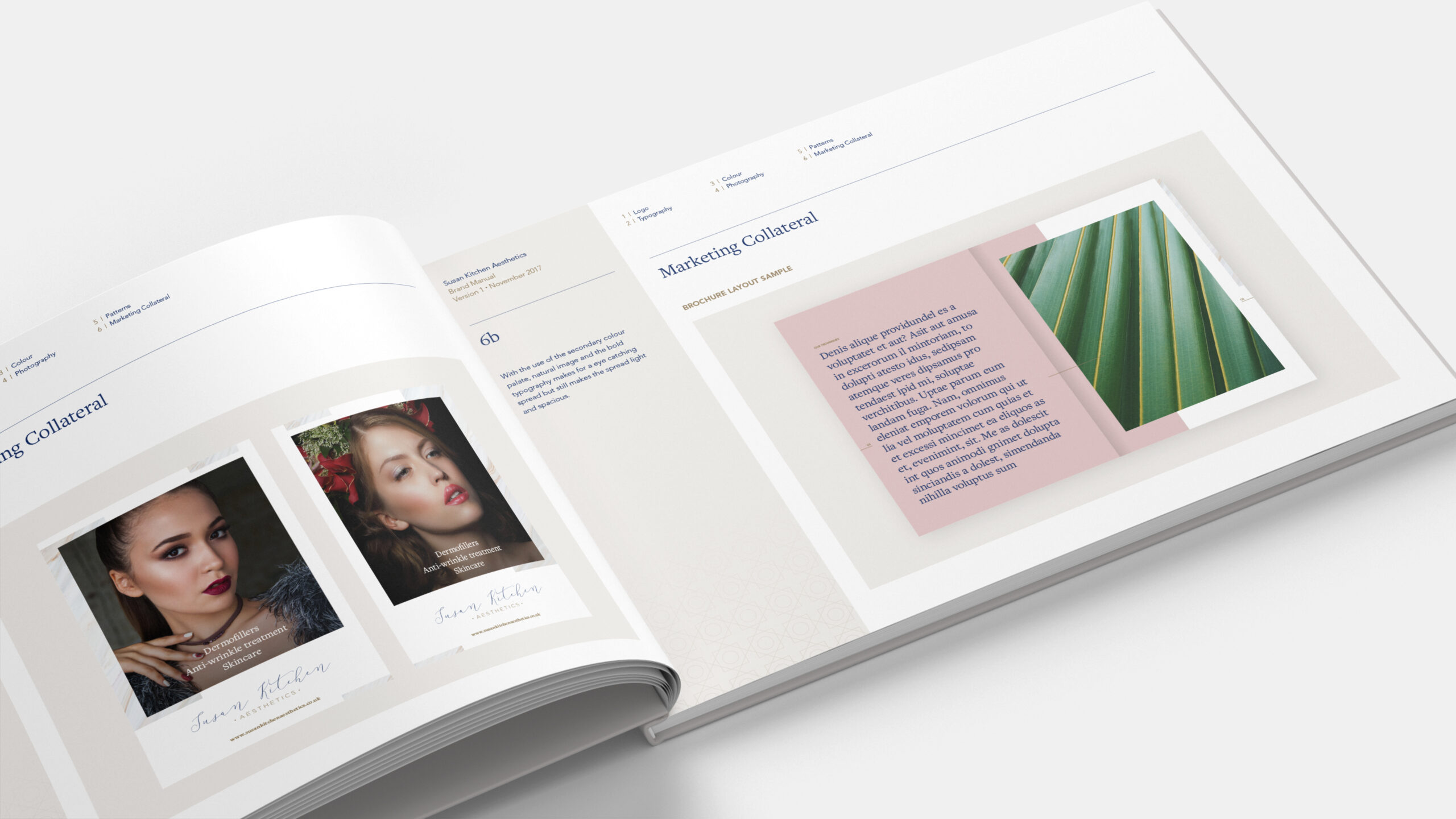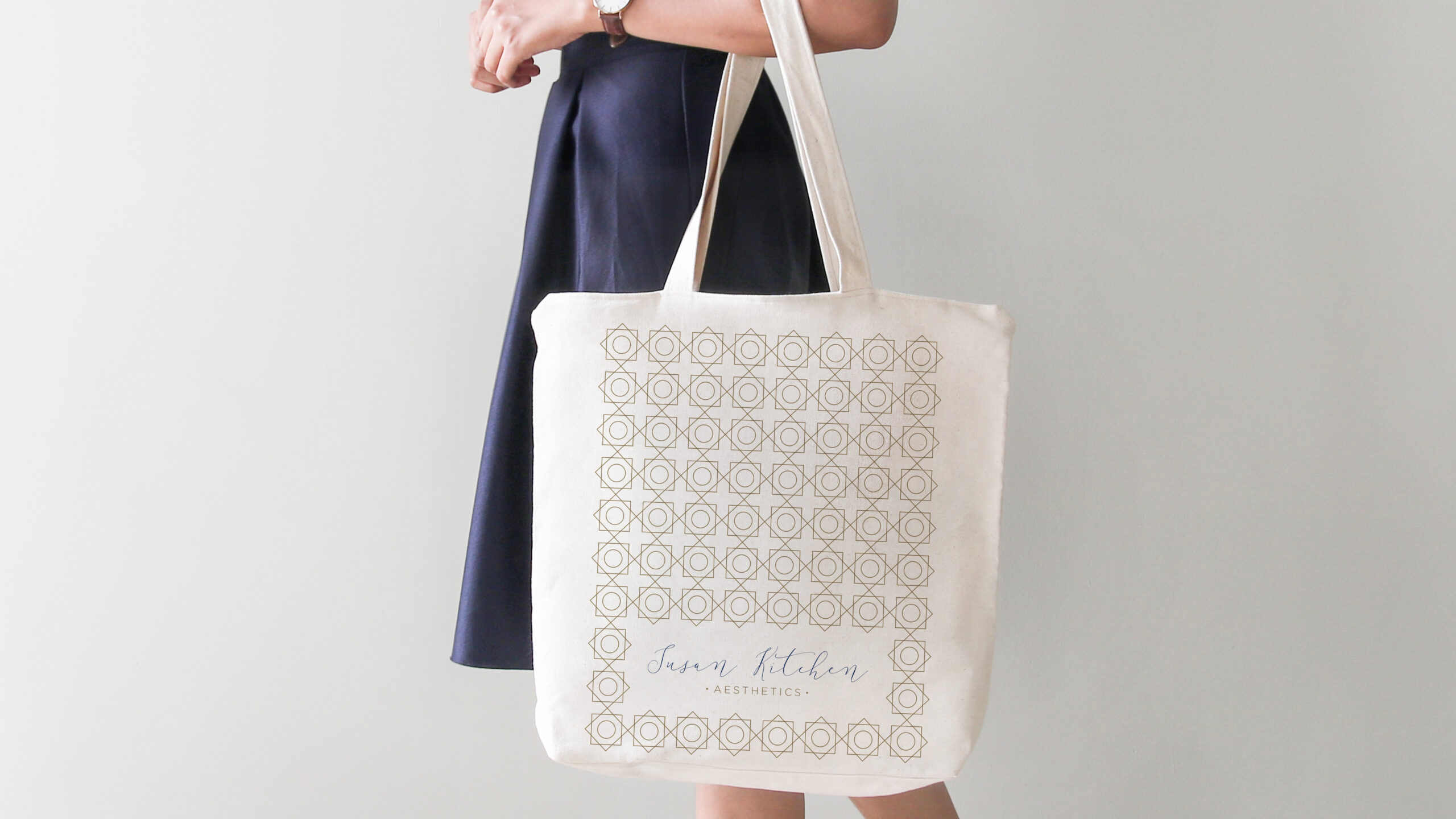 Our approach
With any new brand development we start with competitor and market research, this was more important in this case as we really wanted to make Susan Kitchen Aesthetics stand out from their main competition. As we were also creating a website as part of the wide body of work, both the brand and web design teams at Carbon collaborated closely together to ensure that the branding would look as great on screen as it would in print.
Once the logo was design stage was completed we then turned our attention to the creation of the visual identity,  for this we wanted to choose a type of photography that would compliment the values and ethos of their brand. One core value of Susan Kitchen Aesthetics was that all treatments offer a natural look, we emphasised this in the visual identity with material selection such as images of natural products like marble and stone.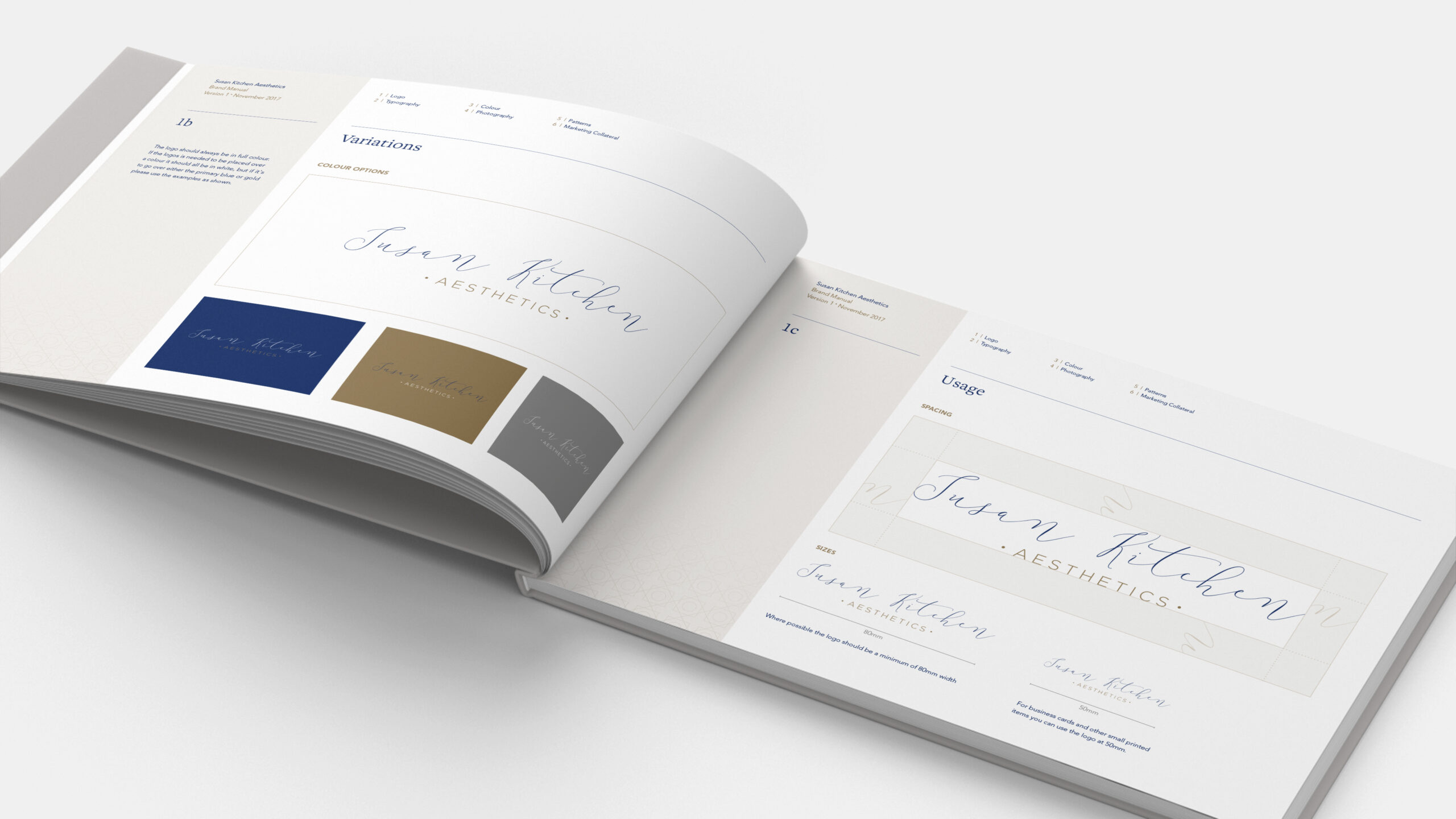 Finishing touches
After the logo and visual Identity were signed off we started working on the brand guidelines and started to tie it all together. In our opinion there is nothing better than to create a guidelines once your new visual identity has been created, the last thing you want to do it all your work start to look different after you have invested all that time and money into creating something beatiful and something that you are really happy with.
Within the brand guidelines we demonstrate how the logo is to be used, it's metrics, placement conditions, colours, fonts, layouts and over-arching visual identity. Essentially the brand guidelines clearly define everything needed to provide a design language and image style system that can be passed on to other design professionals, printing companies and advertisers.
Thank you so much for all your work, we love what you have achieved with our branding and website design, we're super proud of our new image.

Susan Kitchen, Aesthetic Nurse (RGN, INP)