Airbus is truly multinational corporation, an international pioneer in the aerospace industry. They are leaders in designing, manufacturing and delivering civil and military aerospace products, services and solutions to customers on a global scale. Airbus UK has two sites, Broughton and Filton both with a proud history in aeronautical engineering.
75 years of Airbus
We were approached by Airbus to transform a disused office and reception area in their Broughton headquarters into an informative, entertaining and visually charming Airbus Visitor Centre, created to commemorate 75 years of Airbus. We were honoured to attend the opening of the Airbus Visitor Centre which impressively was opened by royalty, HRH Prince Charles unveiled the plaque and said a few words about how delightful and important the centre was and what a commendable organisation Airbus is. Our creative did a fantastic job of transforming the space into an attractive exhibition space, fit for a future King and one that visitors will hopefully enjoy for at least another 75 years.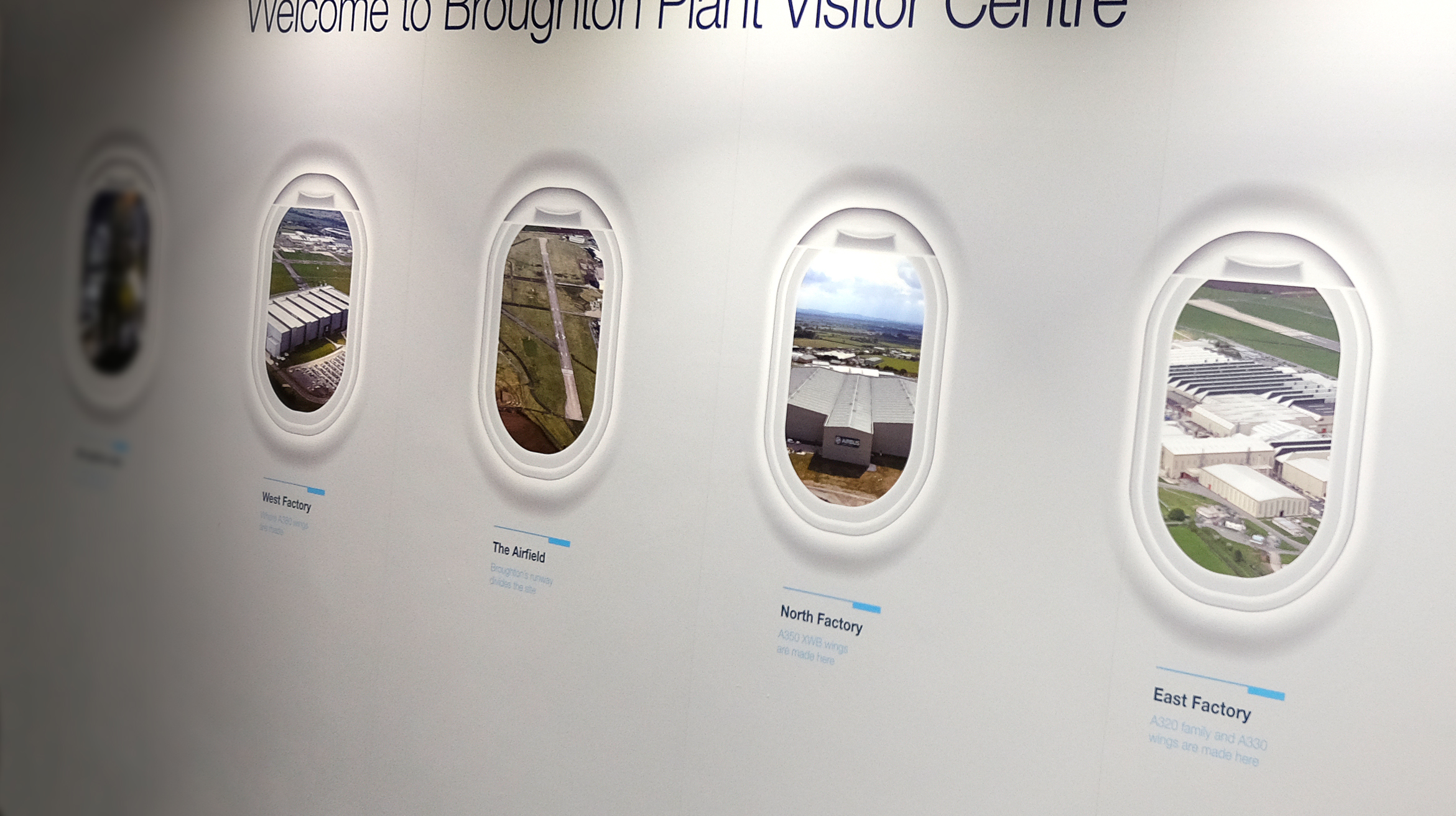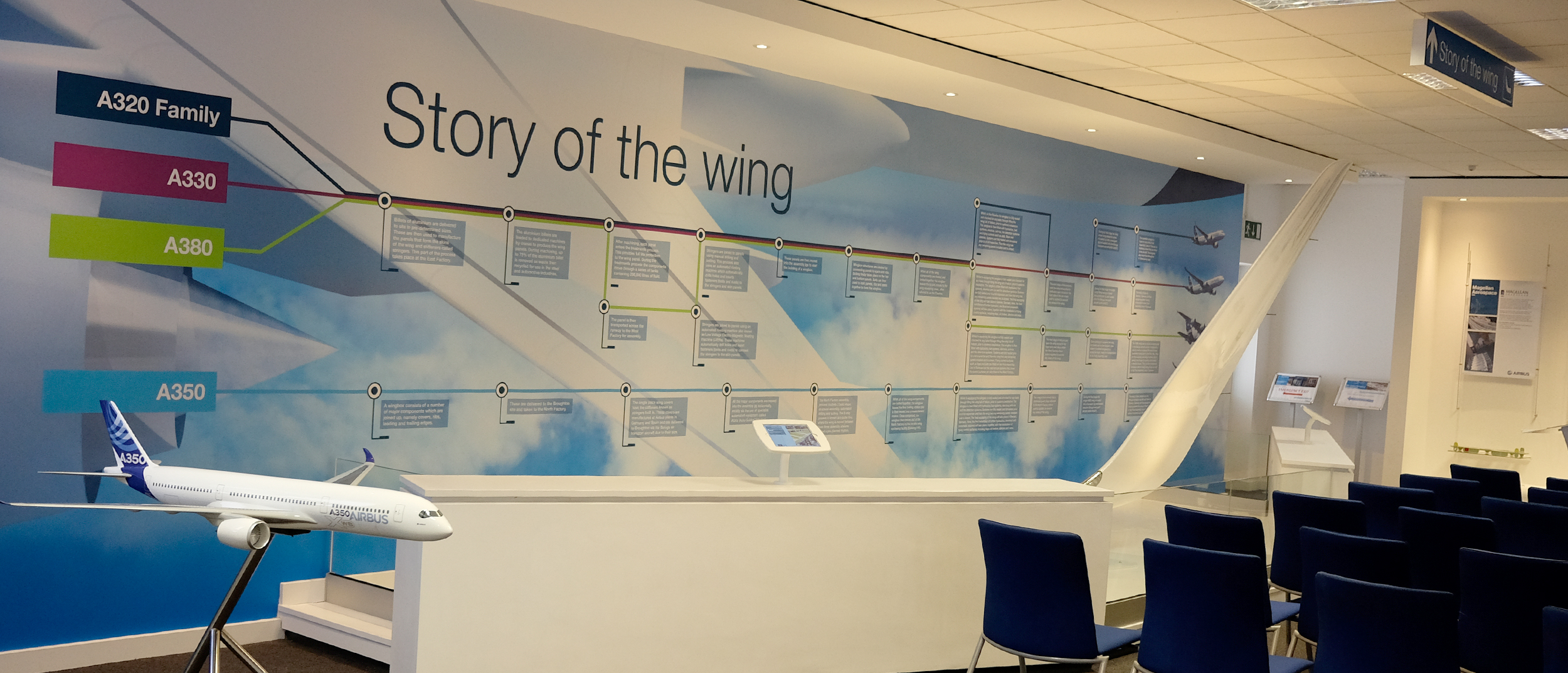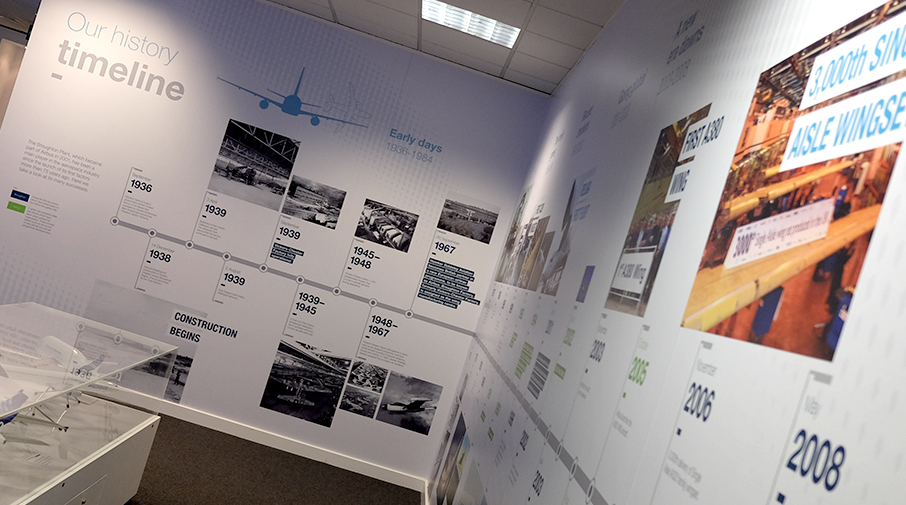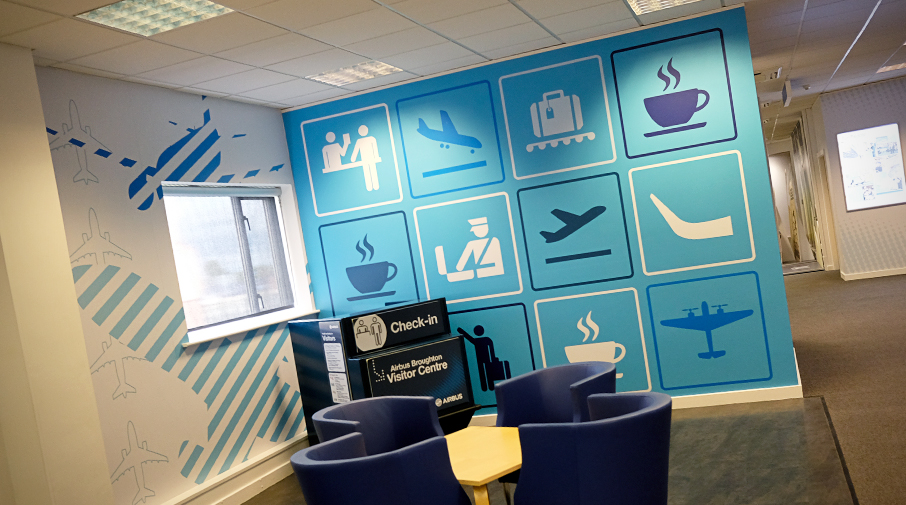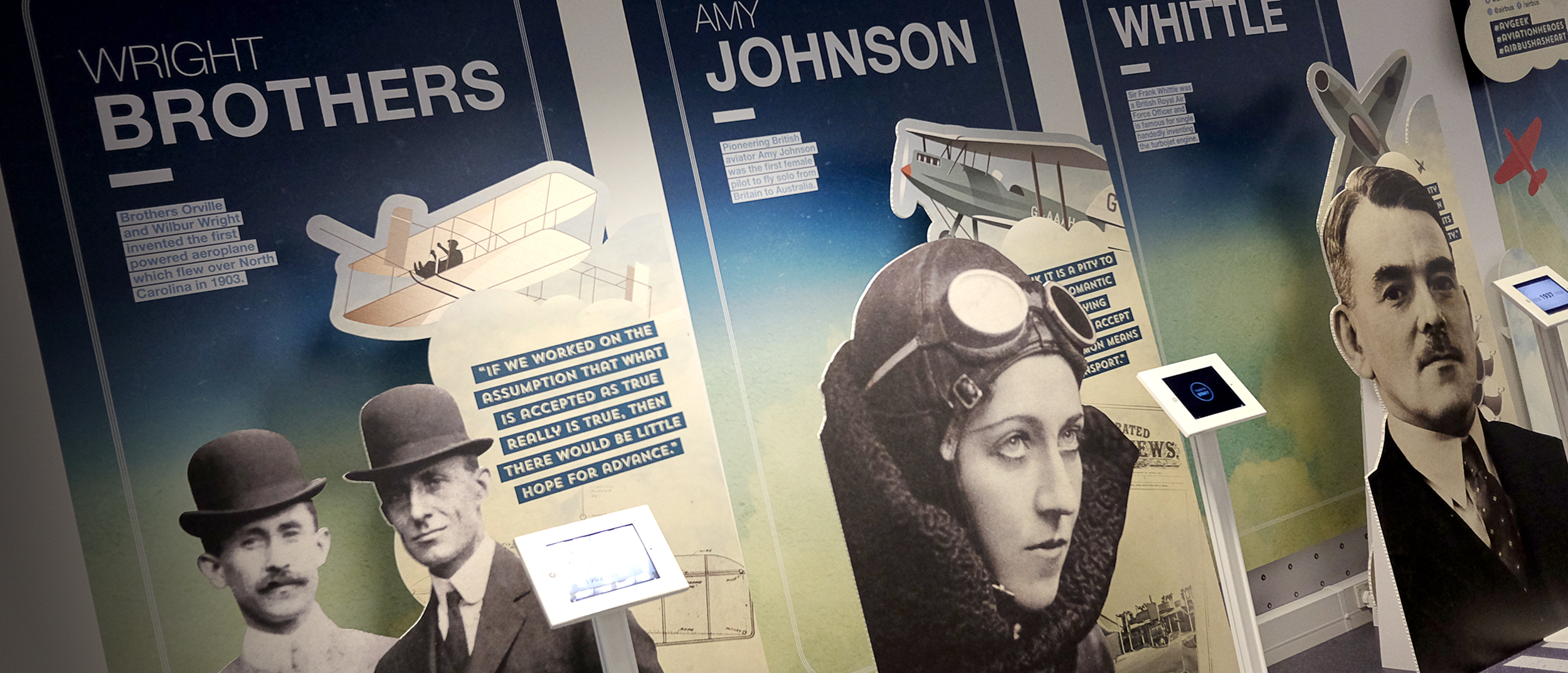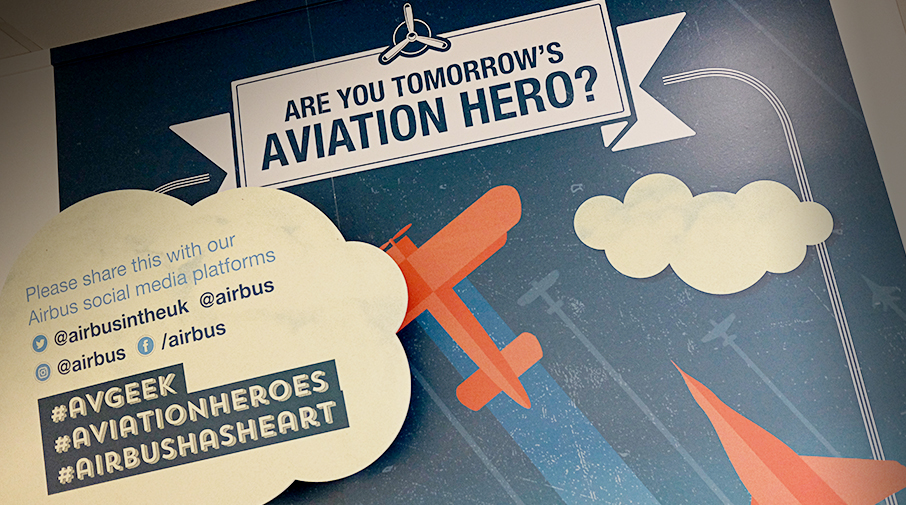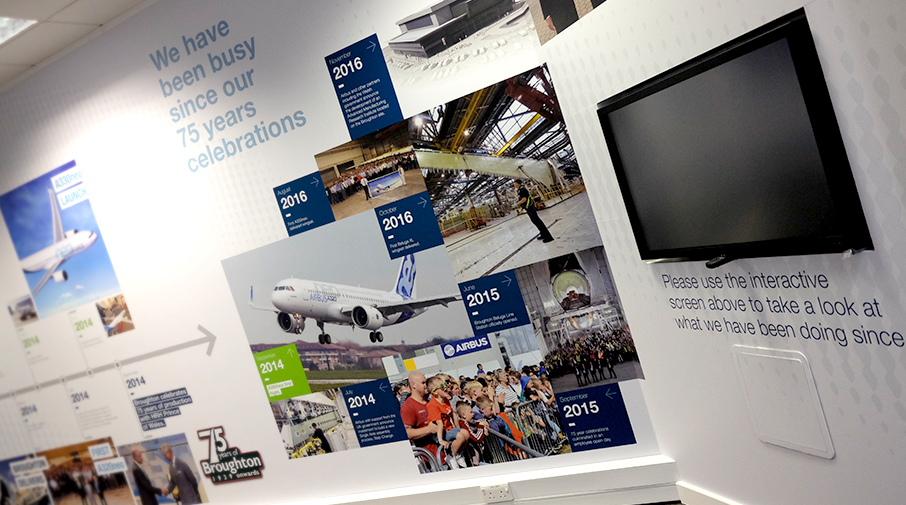 Flying into the future
We were pleased to be asked to help design a new room in the centre, which would help visitors envision what Airbus could be like in the future. Our objectives were to create an interactive environment where visitors could learn how technology and our travel experience will change in the years to come. Wall vinyls were created to mimic the interior of an advanced airplane, with the centre piece of the room being a hologram display with an informative motion video on Airbus future advancements.