Ryder Cup Travel Services are the official ticketing provider for the Ryder Cup Golf Tournament. Managing not only ticket sales and allocation, they also provide hospitality, hotel booking, transfers and many other guest services for the prestigious biyearly event.
Where legends are forged
The Ryder Cup is one of the most celebrated golfing tournaments in the sporting calendar. Every two years, team USA and team Europe battle it out over four days of golf to see who comes out on top. We've witnessed some heroic performances by individuals from both teams and it's fair to say we are big fans of the competition here in the Carbon office.
Visit Website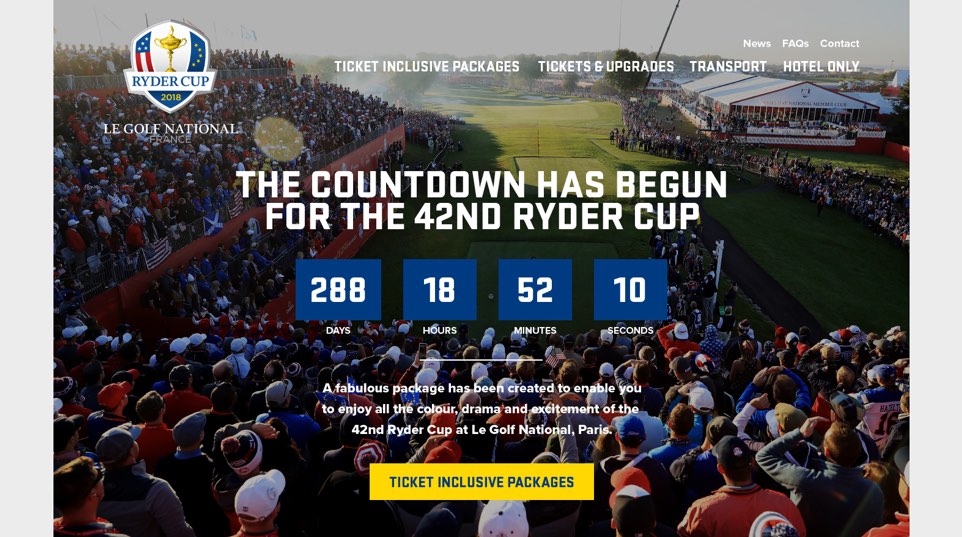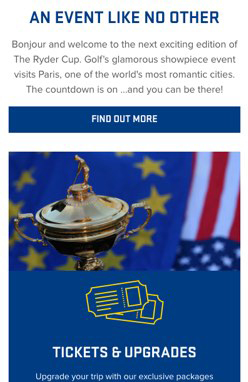 Website refresh
We've been fortunate to work with Ryder Cup Travel Services and CrispDS (their brand and marketing agency) for over 10 years, developing a refreshed website ahead of each Ryder Cup event occasion. 2018 represented a step change and we were asked to redesign many of the core visuals identity elements and re-work the site structure. Using new brand guidelines created specifically for The Ryder Cup we updated the website design language with a series of icons and interface assets that would feature as part of the new site.

Restructure and redevelop
The previous site structure was a little outdated and unresponsive, making it difficult for people to use it on mobile devices. We wanted to capture the essence of the tournament throughout the website by using the brand colours and choosing the best imagery from previous tournaments. We updated the history section on the website making it more interactive displaying the final scores and scorings with a timeline at the top.
As well as updating the visual look and feel of the website we also overhauled many aspects of functionality including the way visitors view the hotels available:
• View hotels by map location
• View hotels by star rating or distance from airport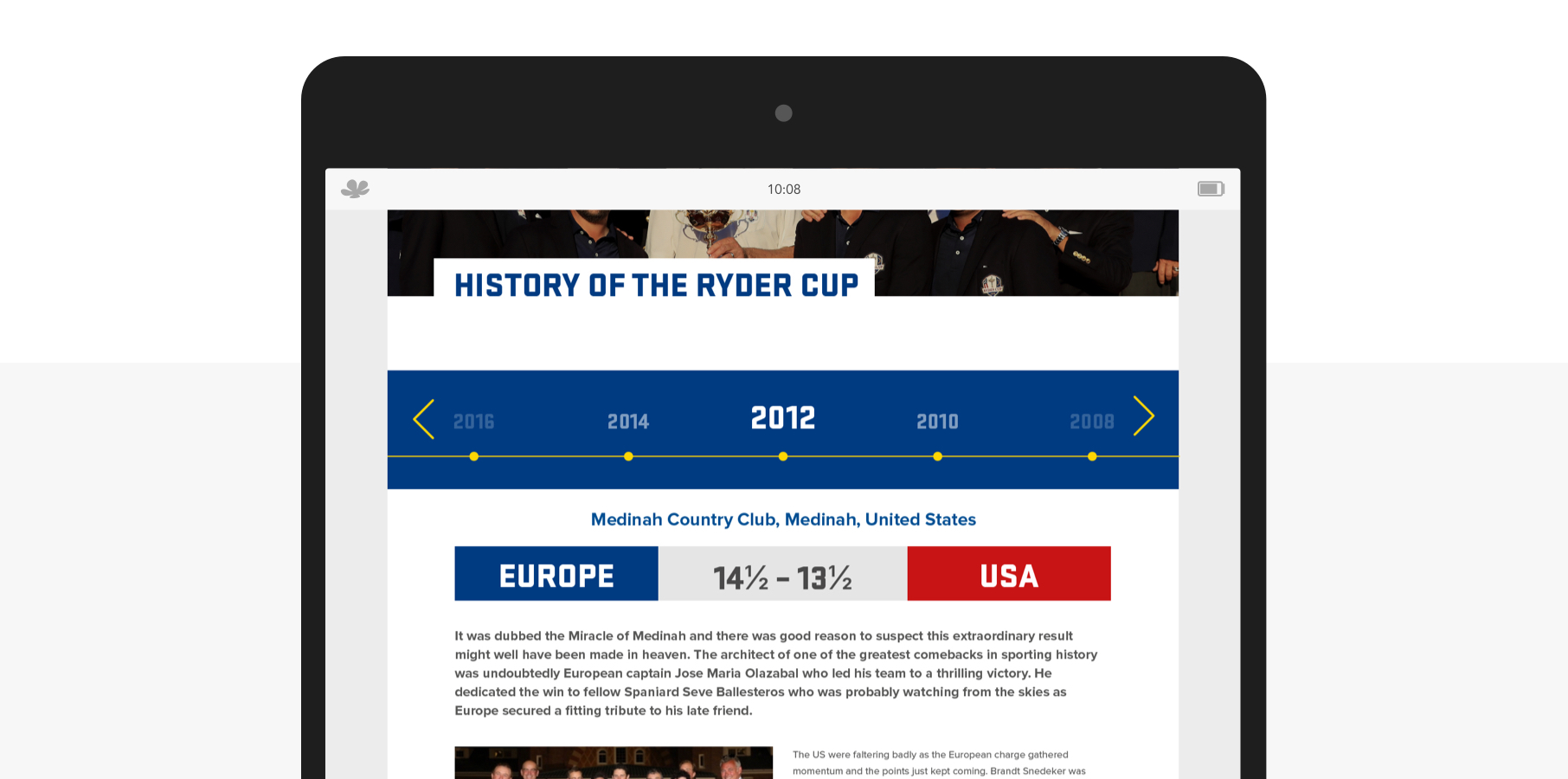 Game changing photography
The Ryder Cup is an event which is steeped in history, rich in colour, passion and patriotism, whilst there is tribal rivalry both in the crowds and on the green it is respectful and glorious, a true celebration of international sport and the embodiment of admiration and fair play. These moments are distilled in the beautiful photography that we get to choose from when designing and developing the Ryder Cup Travel Services website.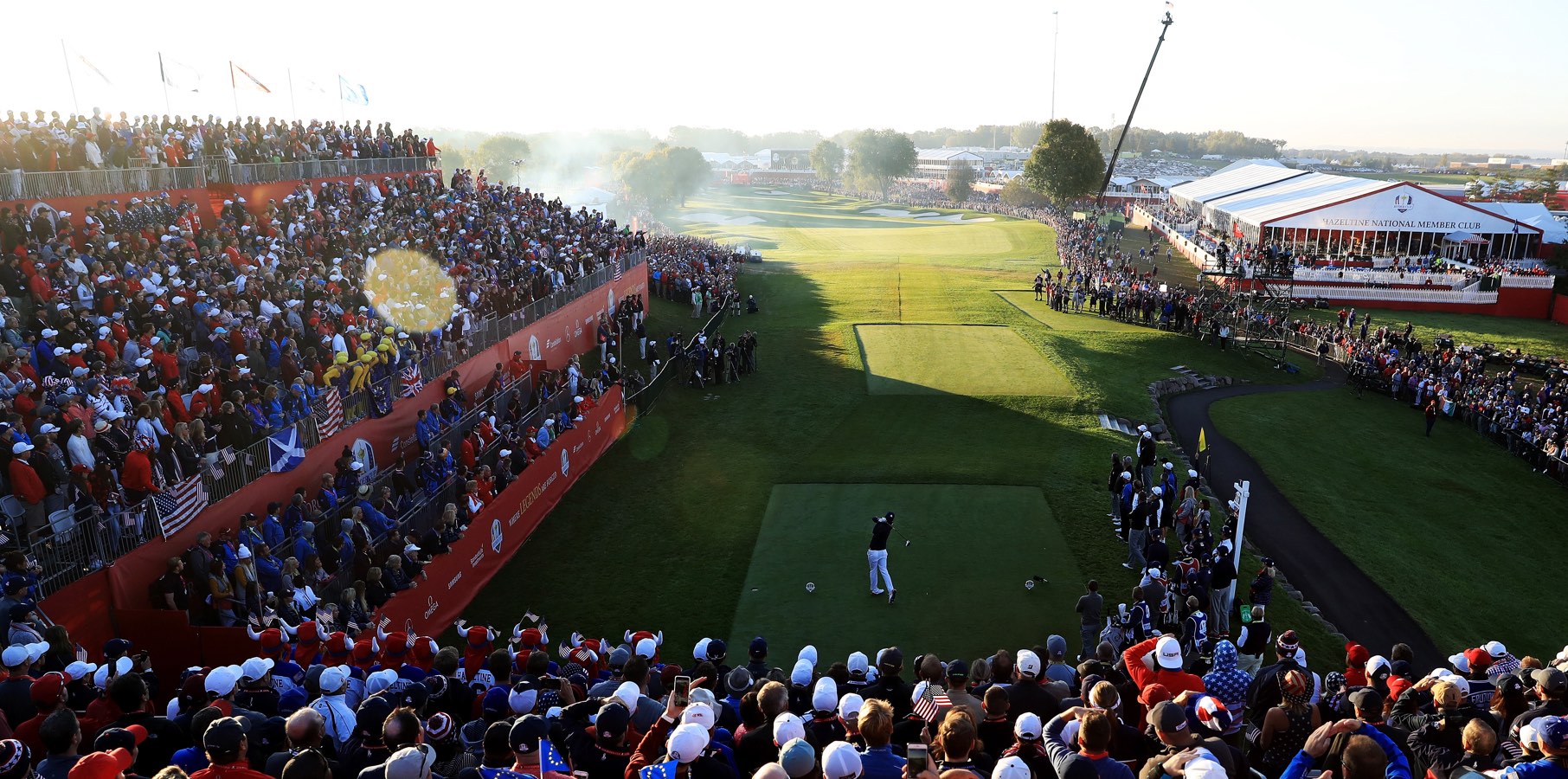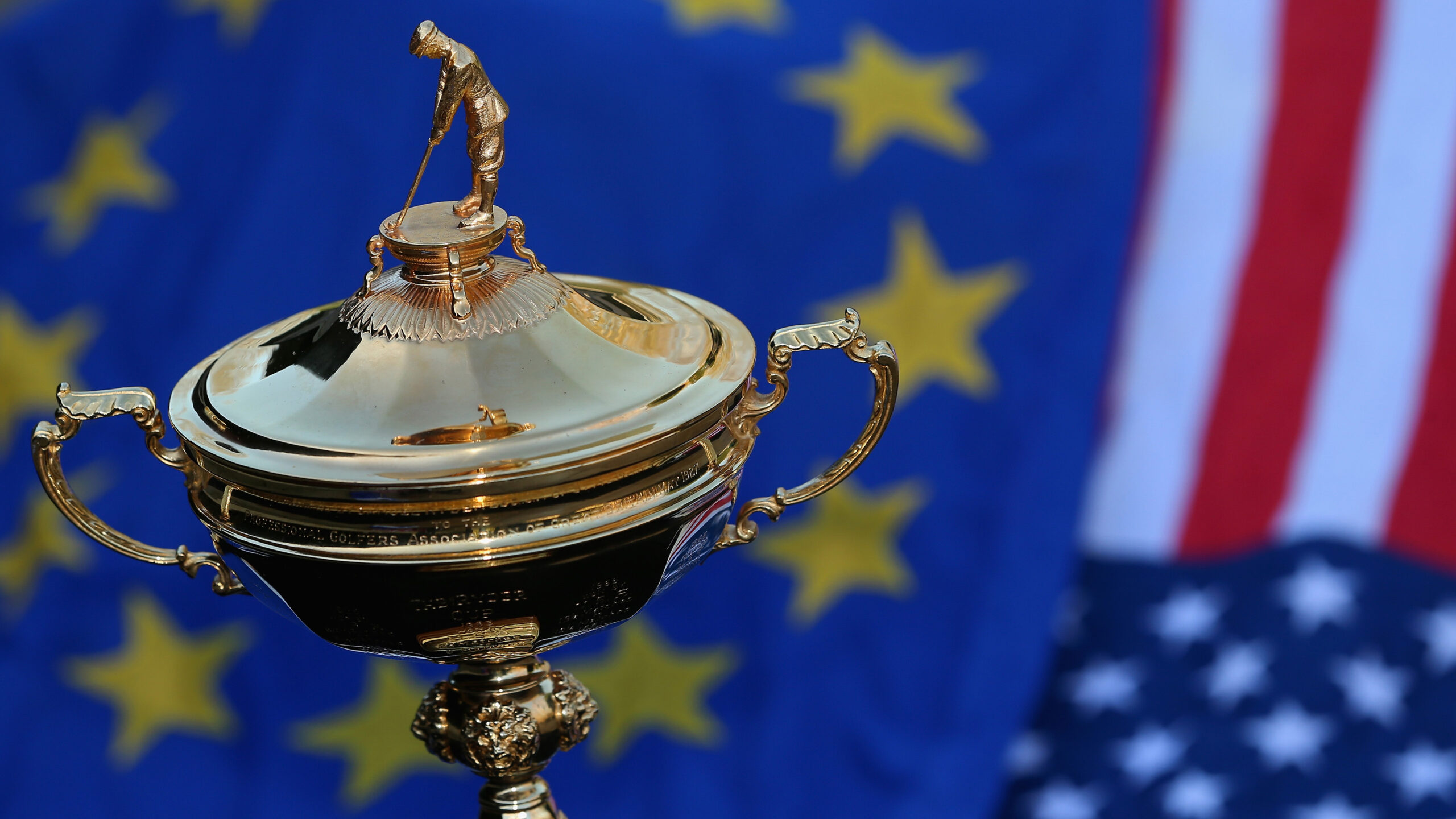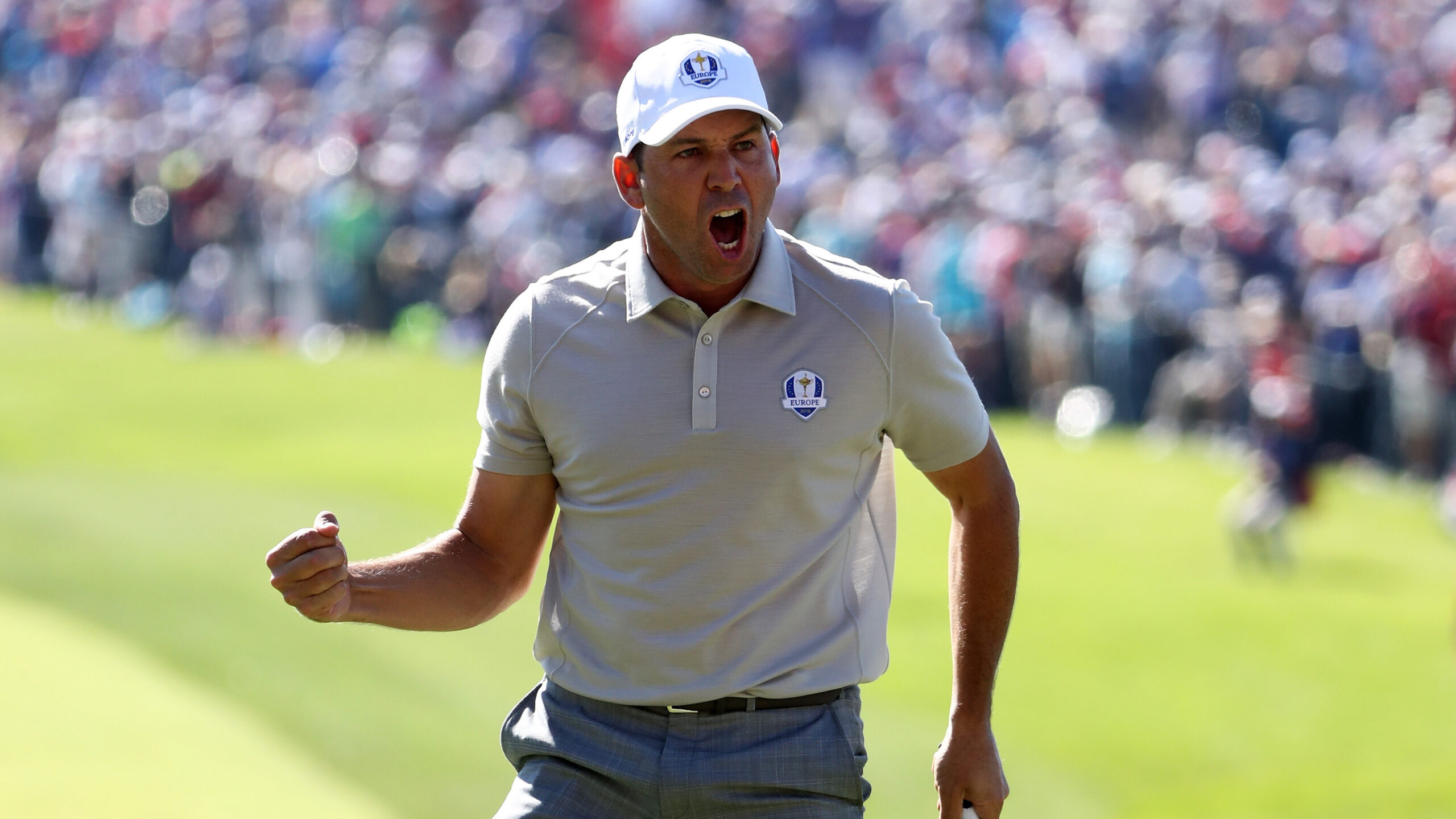 Tickets, blink and you miss them!
The Ryder Cup Travel Service website has to perform as a secure transactional website, selling limited tickets and accommodation packages to a seemingly unlimited audience. Tickets and packages sell out fast and so over many years of working on the site we've enhanced the functionality to hook into various third party systems and deliver better experiences for users looking to purchase online. Ticket packages, family packages and various bundled ticket plus accommodation deals have also been introduced providing more diverse ways for tickets to be sold, widening the event to new audiences whilst dramatically reducing ticket touts.