Hannah Renée is social media influencer in the world of beauty, fashion and lifestyle. Hannah is one of Manchester's leading YouTube content creators, she has rapidly grown an audience approaching half a million fans across the globe and works with some of the world's leading brands, reviewing products and creating tutorials. Whilst YouTube is Hannah's main source of creative outlet she is also popular across most other channels of social media such as Instagram and Twitter.
The brief
Hannah wanted a simple content platform of her own where she could create a hub of activity for all of her content. Ultimately, she wanted to branch out into blogging, so that she could write about events, holidays, and other things that didn't quite fit into her YouTube channel. She also wanted a space for her outfits and wish list items, so that people could find out where she shops and buy them too!
Visit Website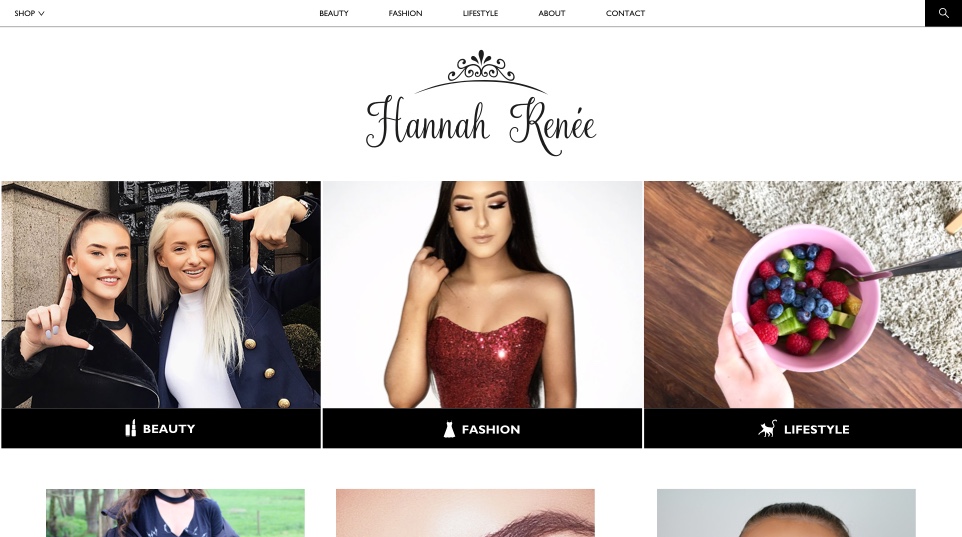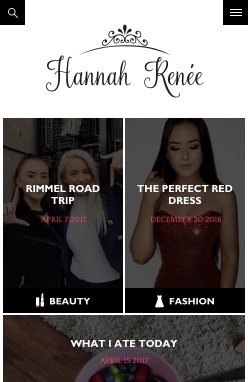 Fashion, Beauty, Lifestyle
With Hannah's brand and style already being well-established across digital media, we took this and ran with it. Hannah's style is very bold, often monochromatic, classy and modern, and so it was extremely important that her website reflected this and allowed her content to speak for itself. We used a mixture of display, sans and serif fonts that we feel encapsulate Hannah's persona. To complement the range of typefaces used, we chose a small colour palette of black, white and a playful pop of pink.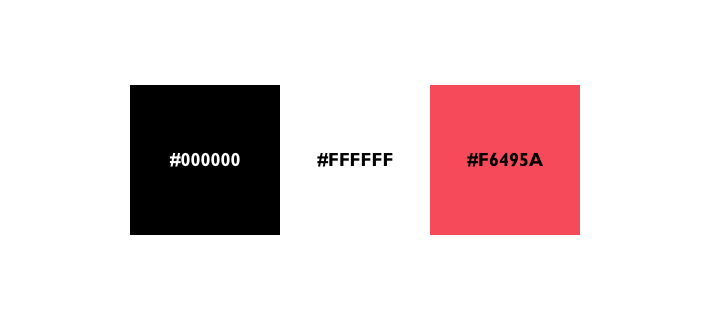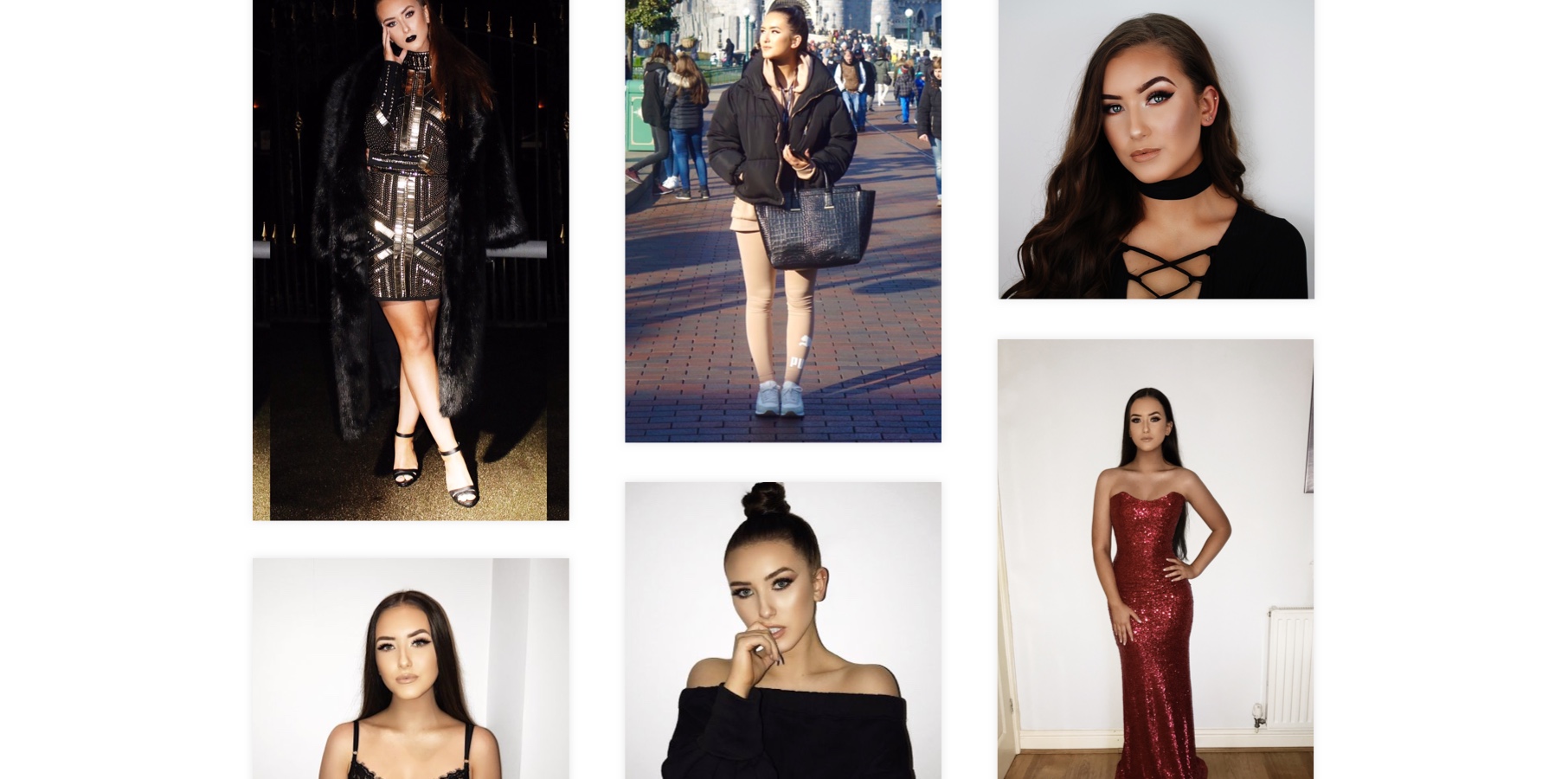 Not just a pretty website...
During the initial meetings with Hannah, we got an in-depth understanding of her audiences and why they would choose to visit her website when her following on her social media channels are so strong. Being able to have a platform that allowed Hannah to embed her videos, share her Instagram feed and post longer, more detailed content about her experiences all came top of the wish list. A place for her followers to cross over and comment directly onto her content was an exciting feature we included at inception.
The website not only needed to be easy to navigate for the user, but also for Hannah herself to manage the content and make updates, schedule blog posts while at work, or more likely on the go. A young target audience are savvy consumers of digital media and having a fast loading, intuitive website was an absolute must. The content lead this website development every step of the way. Not only did the website need to be attractive, it needed to be intuitive to navigate and fast loading on tablets on mobiles.
The lengthy style of the pages that modern users are accustomed to when using social media apps posed a fun challenge. We needed to handle the page-load requests for large, detailed images that Hannah's followers engage with on her posts, whilst also considering the bandwidth that such rich media content pulls without slowing down the page load speed and depleting the data allowances on a user's mobile phone.
I absolutely love the way it's come together, it's exactly what I had in mind!

Hannah Renée
The outcome
Hannah's blog turned out exactly as she wanted, and exactly how we wanted! She now has a brand new, modern platform for her work, to showcase all the exciting events, trips & experiences she gets to share with her followers.