The Square Kilometre Array (SKA) project is an international effort to build the world's largest radio telescope. It will produce data that changes our understanding of the universe. As one of the largest scientific endeavours in history, SKA brings together a wealth of the world's finest scientists, engineers and policy makers.
The SKA universe - another dimension
As a world leading and cutting edge project, SKA always like to embrace new technology. Looking for a new way to demonstrate their work, we collaborated to create a virtual world to immerse stakeholders, showcasing the progression of the SKA project. SKA universe, a 360 Virtual Reality portal, incorporates infographics, imagery and videos, and will be developed continuously over the period of the program.
Visit Website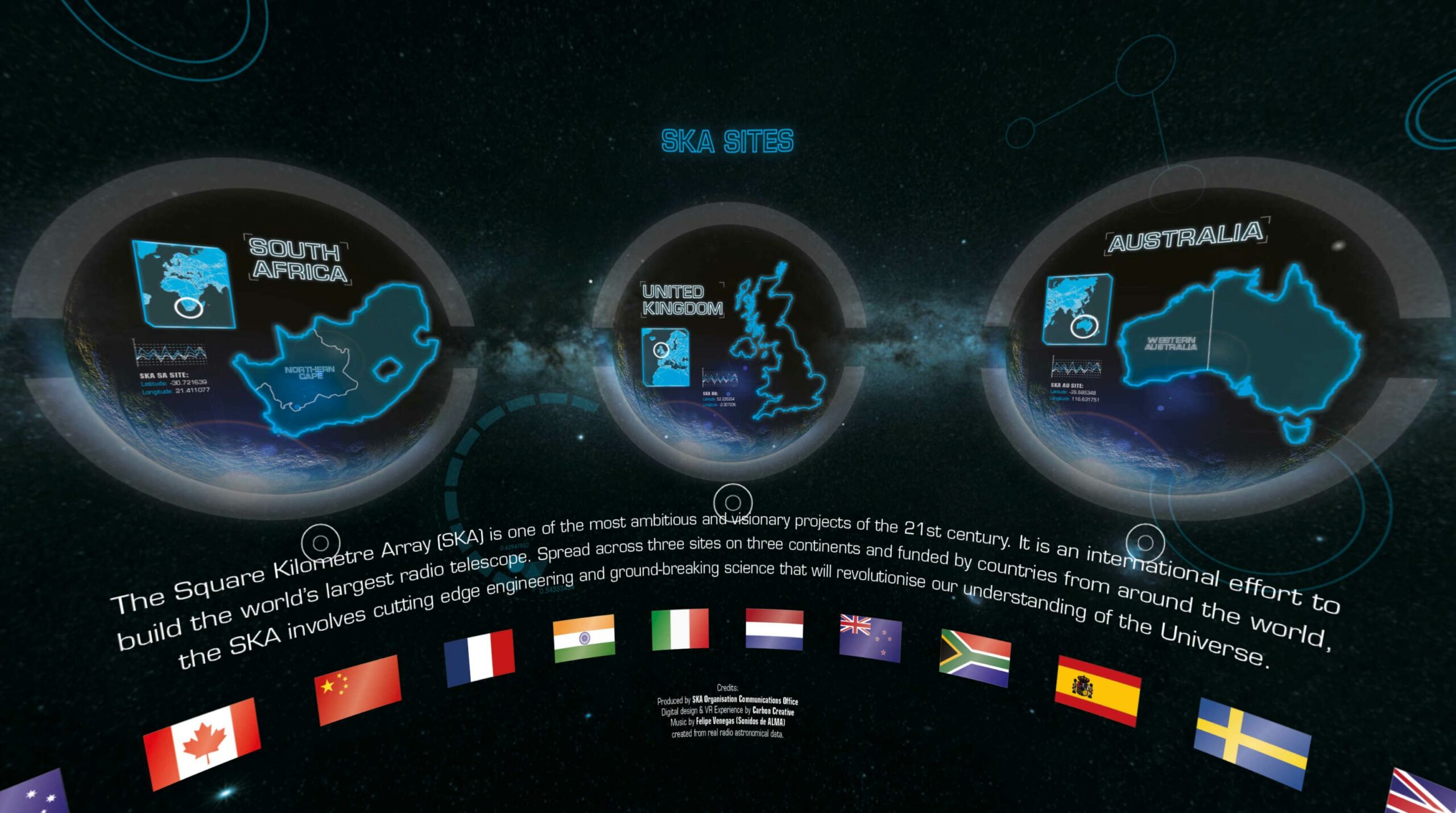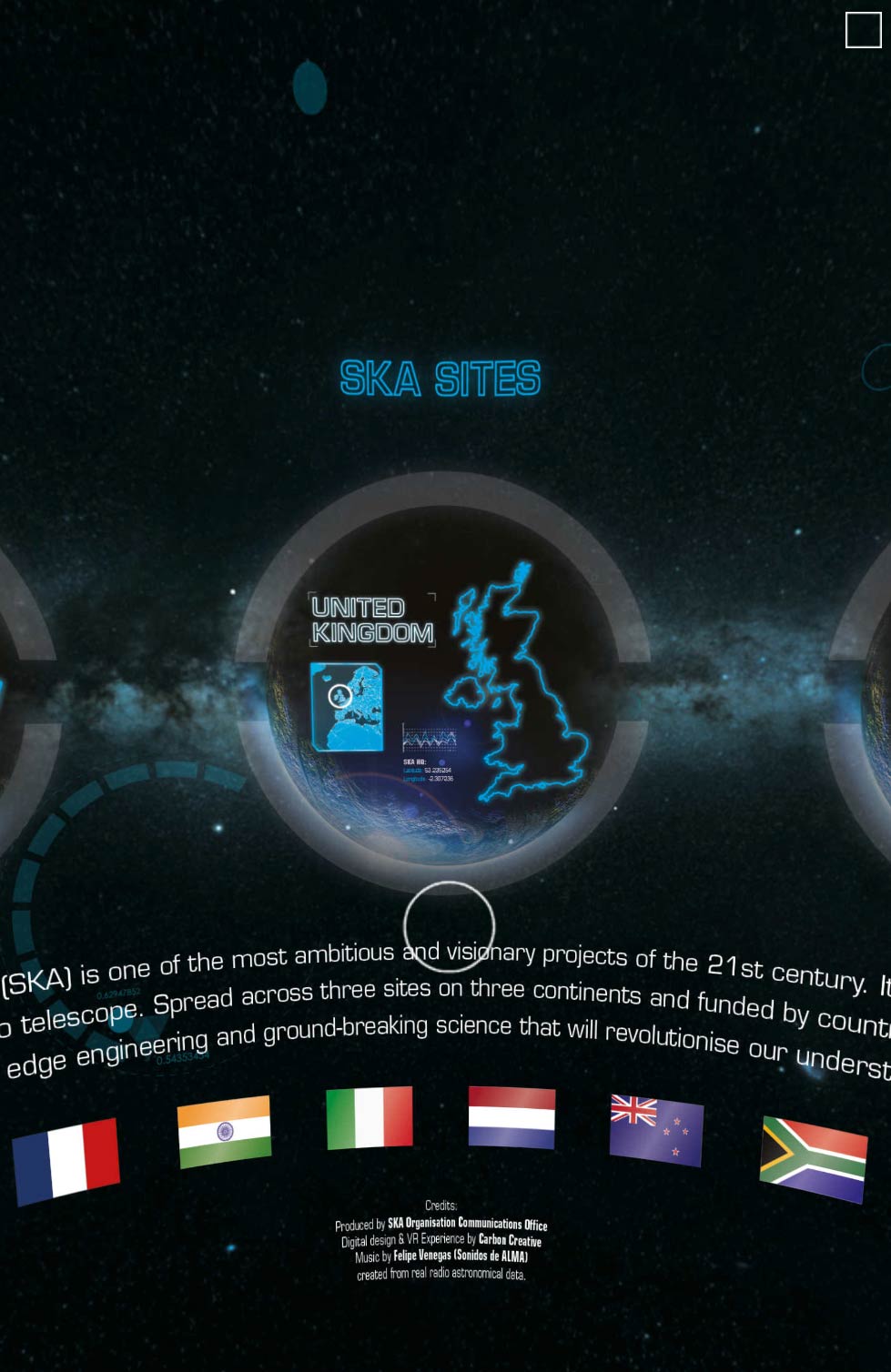 Taking inspiration
Starting the creative process, our thoughts were drawn to a Tron like portal with an array of interactive media that captivates the user. The SKA blue lends itself so well to the neon glowing light and the subject matter itself, exploring the universe…we couldn't ask for more powerful & thought provoking content.
The user is transported to an immersive universe with a multitude of worlds to explore. Each one has information ranging from the key features of each of the SKA sites, the tireless work being done across 18 timezones, to the big questions that drives the project forward. The user can enter each site where they get to view the latest videos, 3D renders, ground photography and information about the next steps of the projects.
You can experience the feeling of standing next to the SKA Pathfinder telescope in Australia, to landing by plane at the MeerKAT telescope in South Africa. It's the perfect way to explore the new Global Headquarters at Jodrell Bank in Cheshire, with aerial videos and artists impressions and discovering out of this world facts & statistics.
The SKA is a truly unique and monumental project that has, over the past 20 months, made great progress towards building a fully working prototype of  the SKA dish and the installation of almost 200 dishes in South Africa. The SKA Universe project helps put all that work into perspective and we hope it leaves people in awe of what the project is aiming to achieve.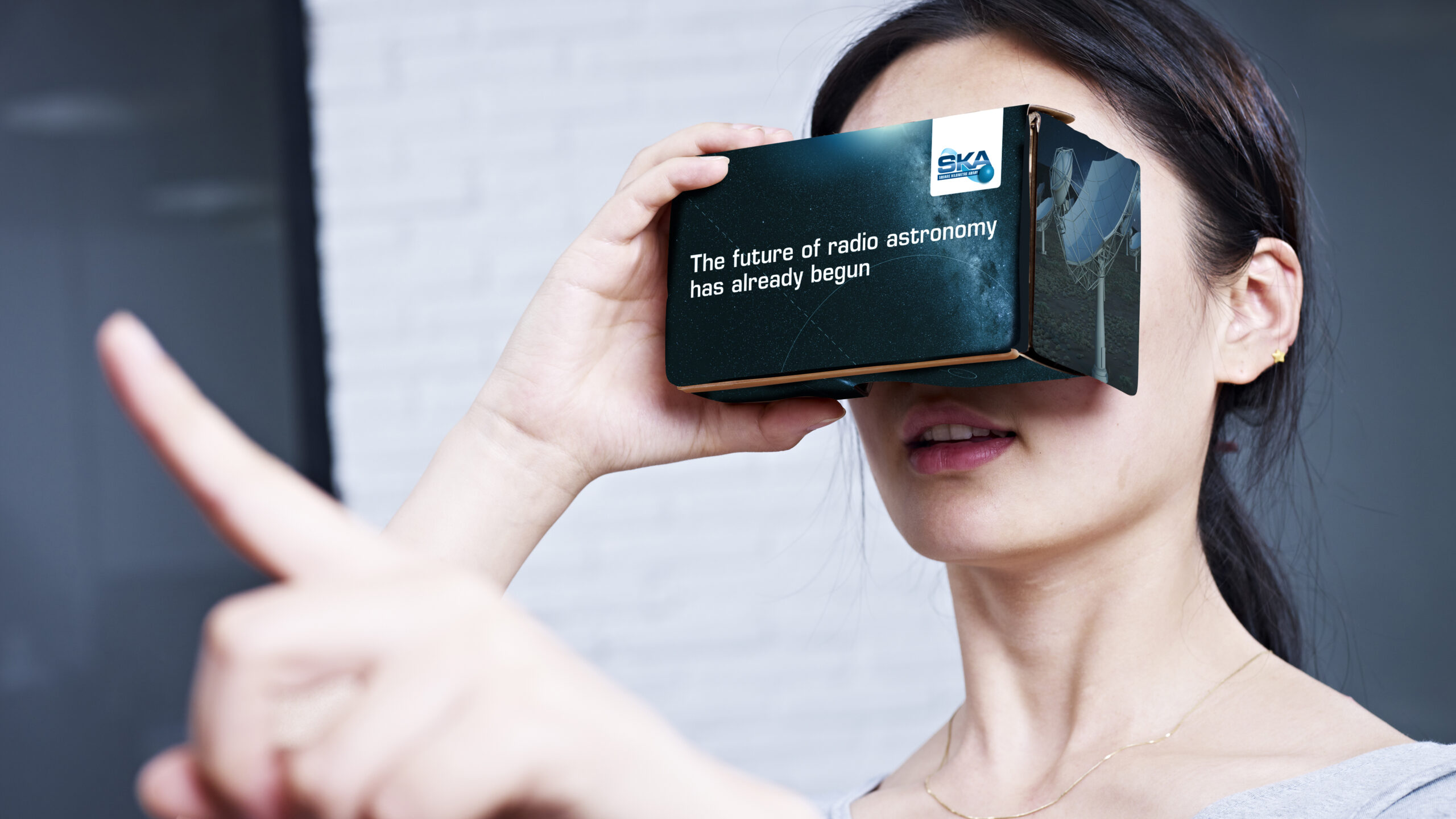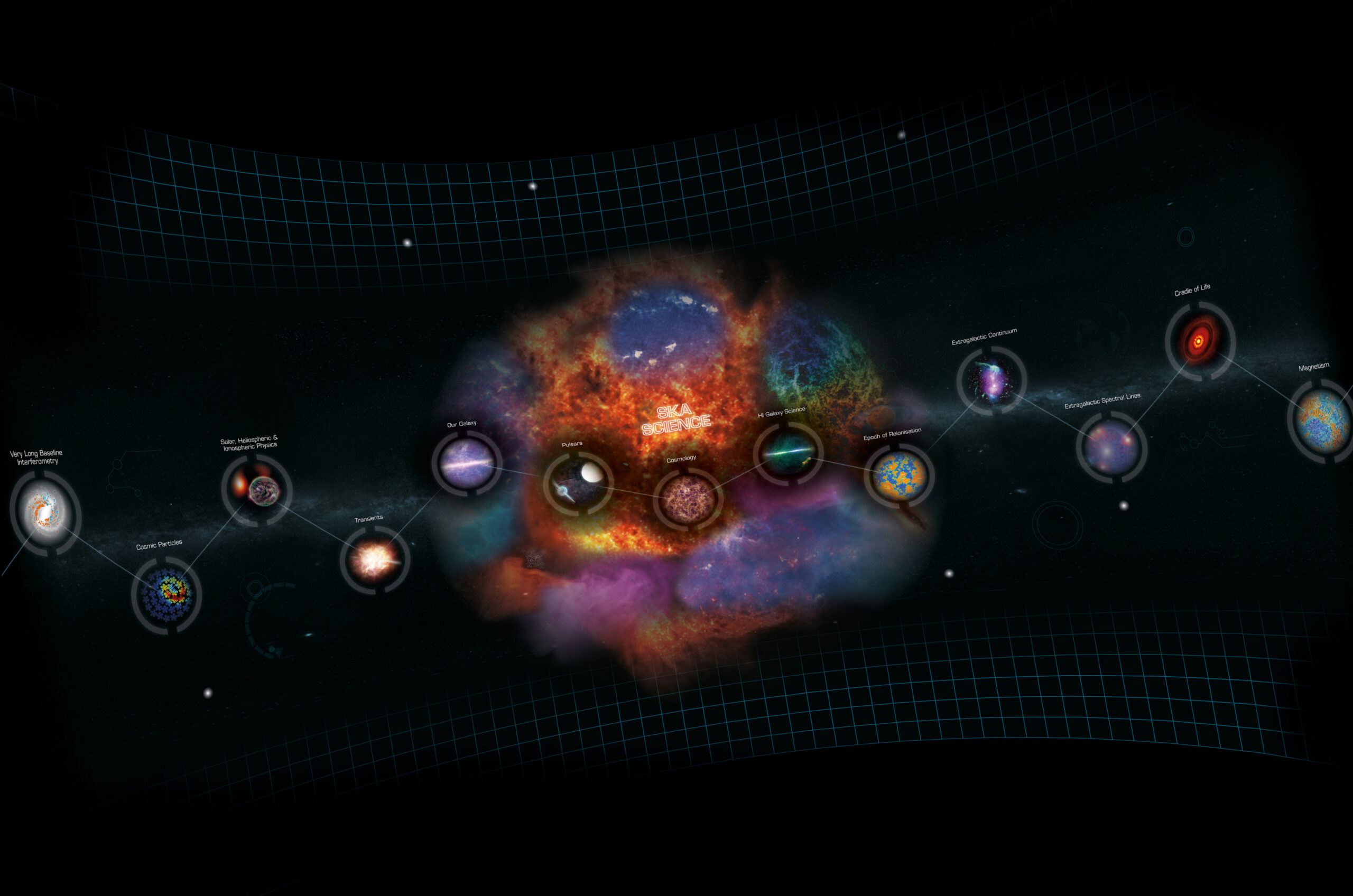 Oculus Rift and Google Card experience
The original project goal was to create the experience for mobile phone users placing their devices into a cardboard headset for an exhibition. Following the success of the initial launch, we developed the video to be used with the Oculus Rift. This headset, developed by Oculus VR, a division of Facebook Inc, is a brilliant way to have view the information that would normally be a brochure or web page in a whole new dimension, with your feet firmly on this planet!