Bridgewater Laminate Products are a leading and established laminate joinery manufacturer, providing an unrivalled mixture of quality and flexibility to clients across the country for over 30 years.
A brand-new website for a new-brand look
Very few large scale furniture companies know quality like Bridgewater Laminate does. But that's not the only thing that makes the business different. Its versatility and craftsmanship has shaped its vast and varied product line. What they needed was a new website to show this level of creativity, and bring the brand's revived personality to life. Everything from its work space to design team was growing and changing around this process of evolution – so it was the perfect time to reboot the website, too.
Visit Website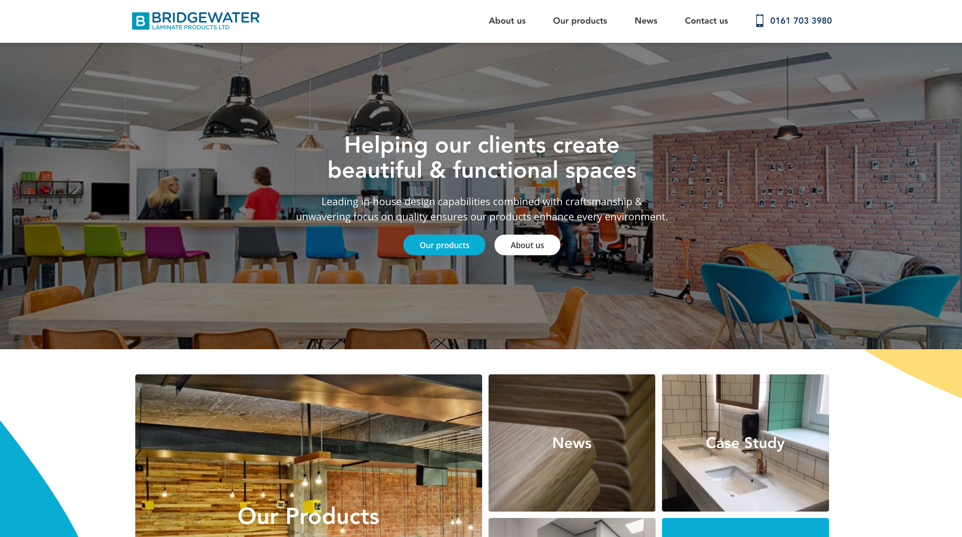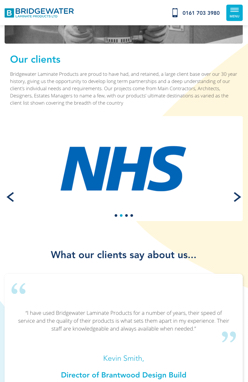 Our approach - a wave of change
We had the freedom to flex our creative muscle on this project, which started with shaping the brand's new identity. While we kept the original palette in mind, we dropped a whole lot of fresh colours and fonts into a mood board. All the elements came together to create a vibrant new look. But by working closely with the client, we pushed the style further. We introduced a series of colourful svg waves into the design as a playful nod to the company name and expression of the brand's progressive and innovative spirit.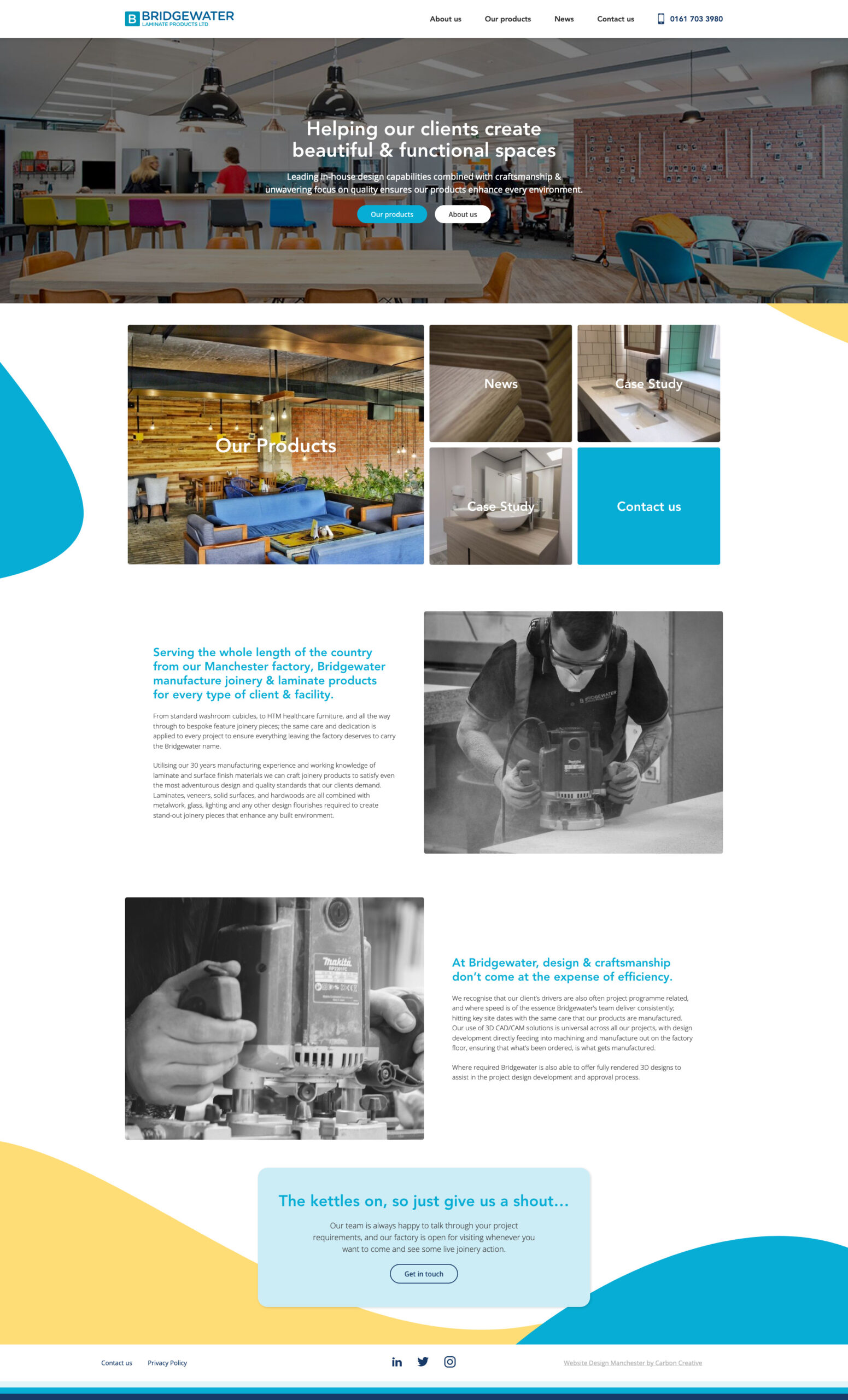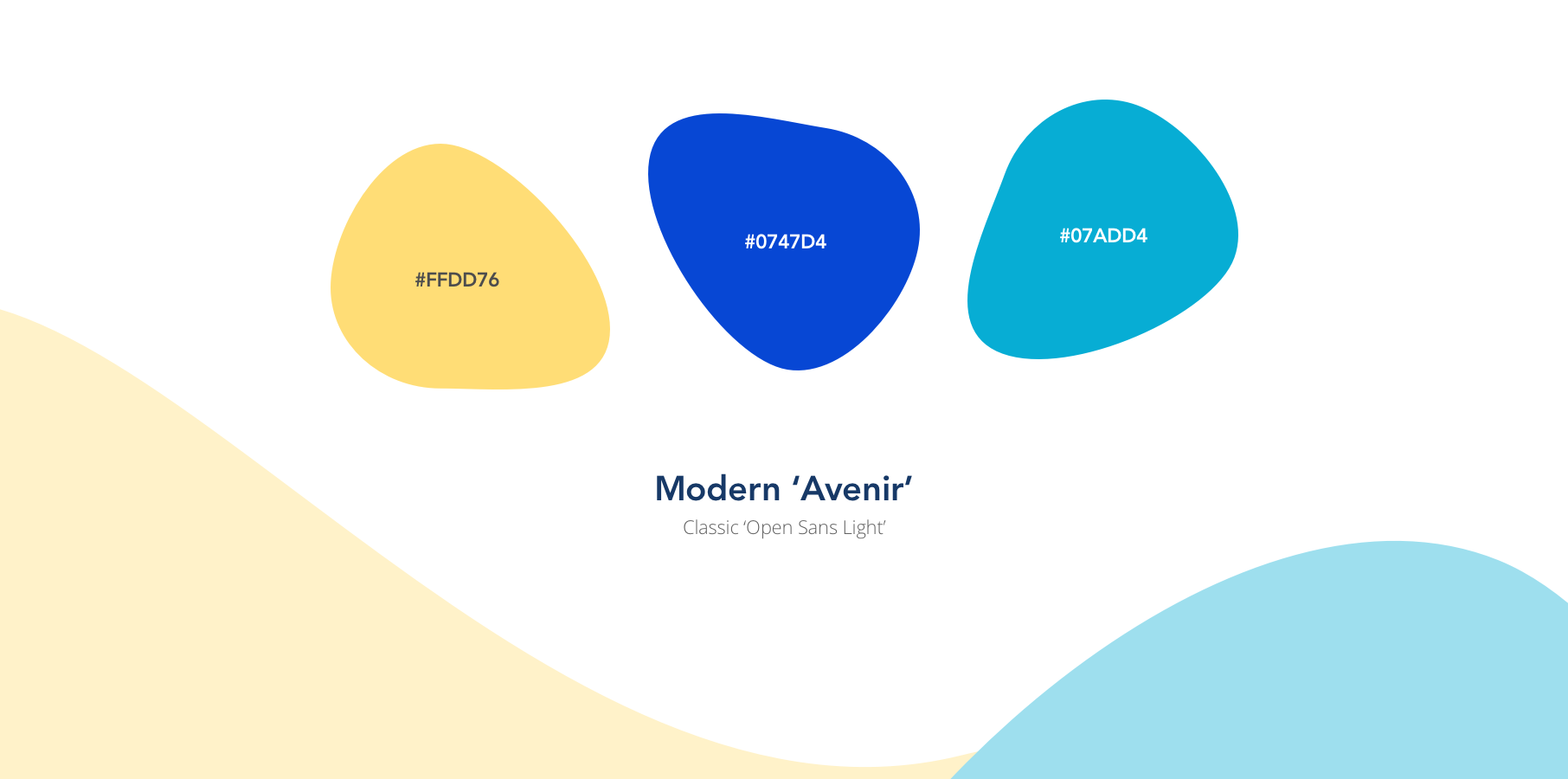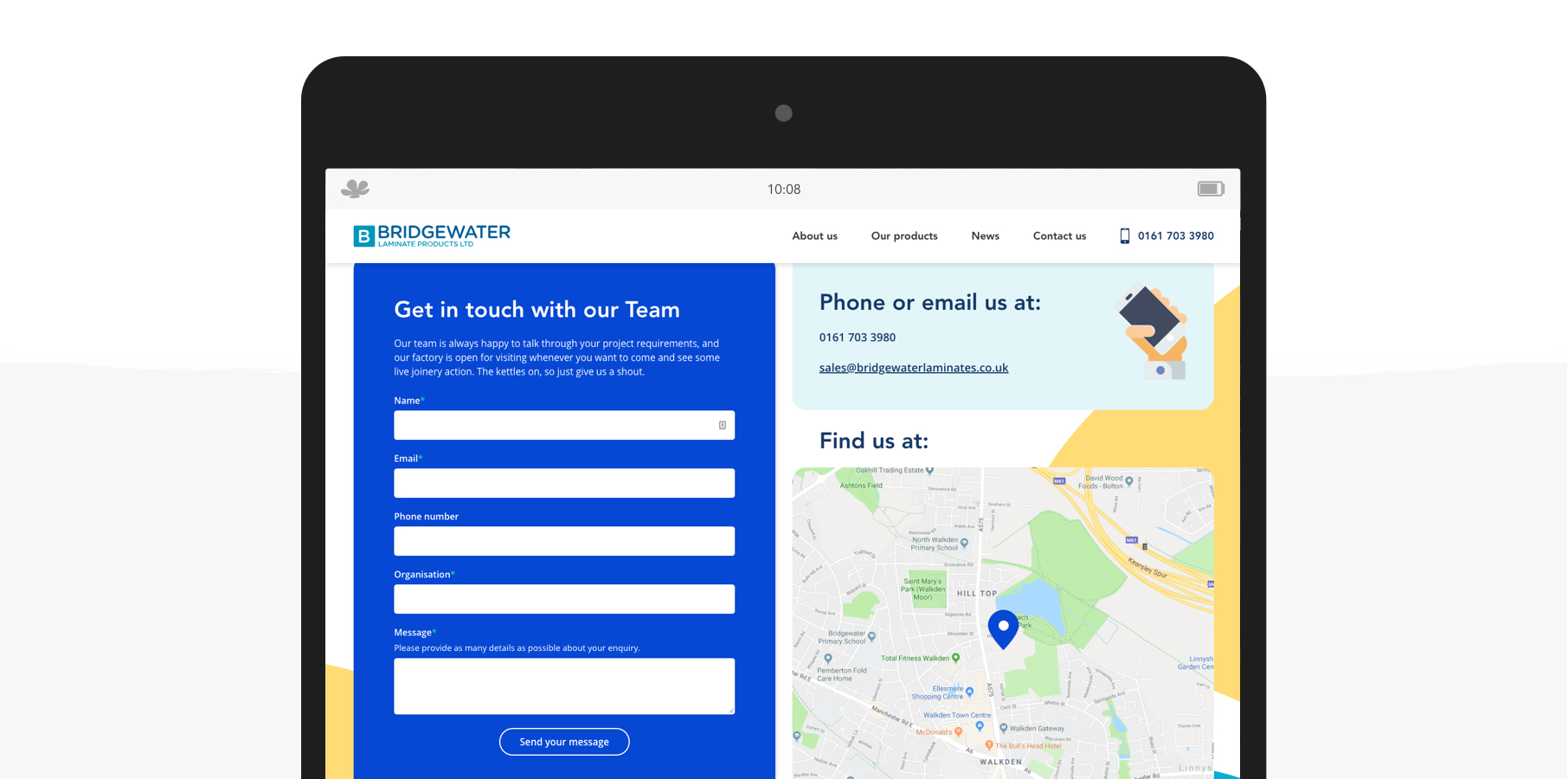 Building in flexibility
Bridgewater Laminates is a company that doesn't stand still. It's constantly crafting, creating, making and growing its business. From the outset, we knew we had to create an ultra-flexible website to grow and change with them. As designers and manufacturers of commercial furniture the visual identity and website design needed to reflect their eye for form and function.
Our design has given them different layout options for different product ranges. They can also pick and choose the best modules for displaying content, such as sliders, grids, zigzag layouts. For longer product pages, there's the option to include anchor links to help users navigate the content. And to break up pages visually, yellow separator bars can be easily added in.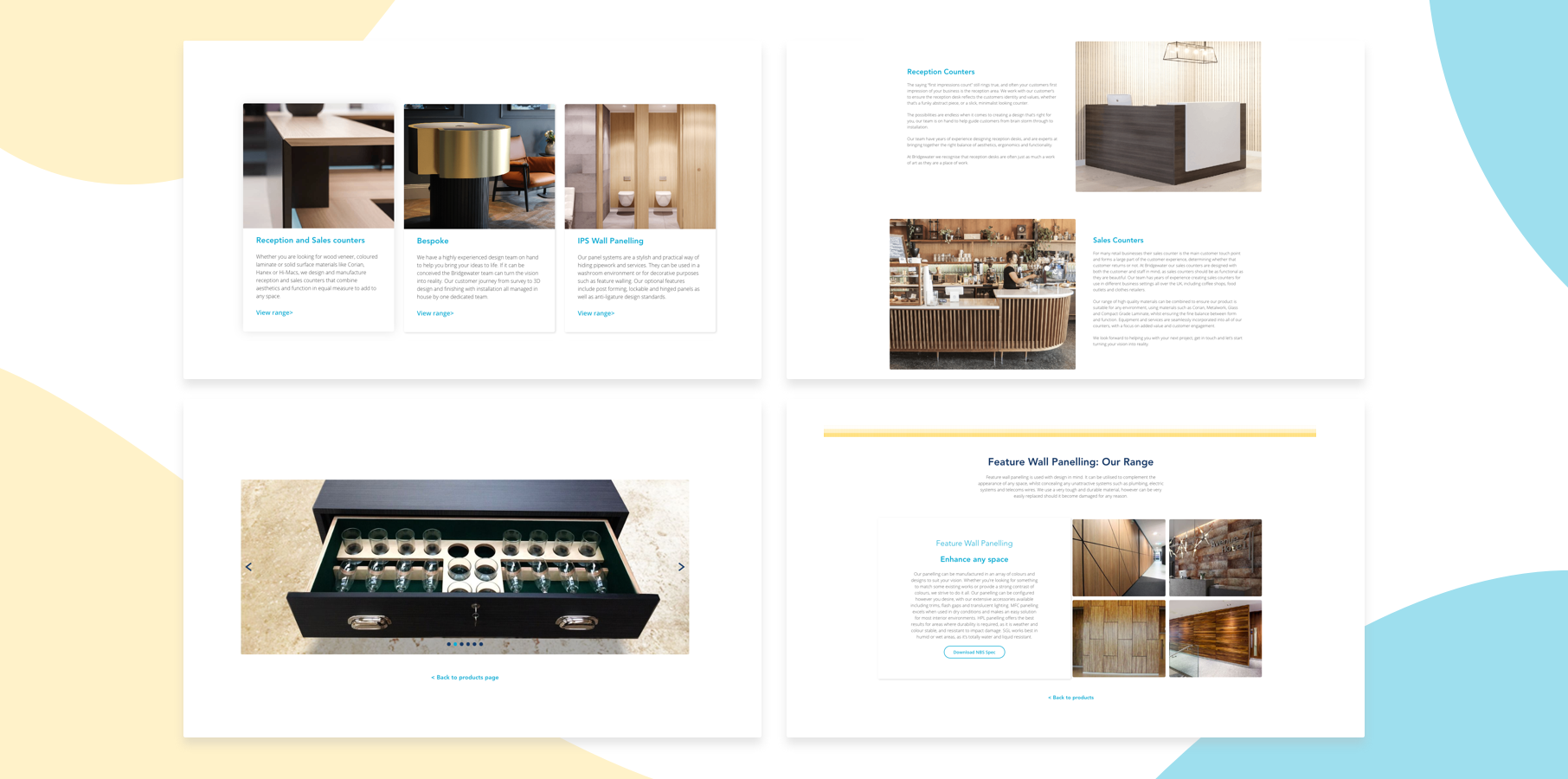 The outcome - A brand-new life online
Bridgewater Laminate has a website that's now as dynamic as they are. When people see the brand online, they see its vibrant personality and all it has to offer. It's a site that's nice and easy to navigate and see products in detail. But the site works beautifully for the business, too. It's customisable, flexible and perfect for showcasing the company's huge range of products and services. And the brand's new identity has been rolled out across the board, bringing it all together.