Probably best known for their gin, Zymurgorium create brewing experiences and taste bud adventures! They're fascinated by the art of distillation and their customers get to reap the benefits by enjoying their amazing gins, liqueurs, vodkas, meads, beers and ciders.
The brief
Zymurgorium, The Brewing Emporium, are one of the fastest growing drinks brands in the UK today, most famously known for their artisan and fantastical flavoured gin liqueurs. The craft distillers are a proud Manchester brand that have exploded into the nouveau spirits scene. Whilst running at full speed on productions and expansion, the company website was starting to buckle under the pressure and didn't quite reflect where they were heading as a brand. They turned to team Carbon in need of a new ecommerce website that represented their colourful pop art identity, was easy to update and worked with their internal processes. It was also important to make online purchasing easy for consumers, yet was also respectful of age barriers for alcohol purchasing. There was also a need established for allowing Trade customers to make their orders online too. Carbon were asked to work towards streamlining internal processes at Zymurgorium HQ, but also empowering customers to make orders at any time.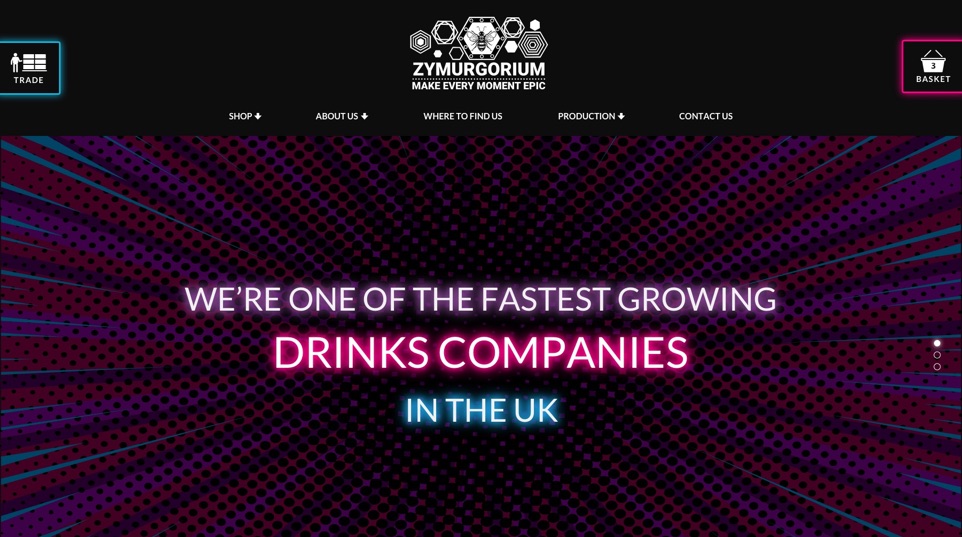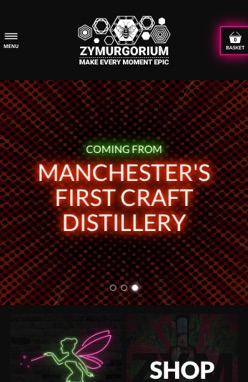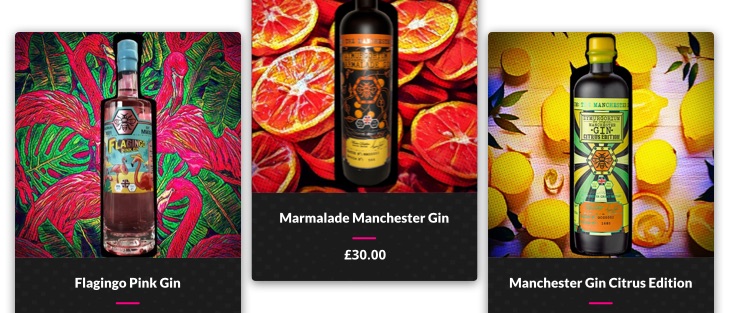 Zymurgorium bottles are eye-catching, bold and super colourful – we wanted to let them shine on the website, and so we stuck to a very simple, clean layout, letting the products do all the talking. The Darke brothers behind the brand love comic books, Star Wars, science and have amazingly creative imaginations!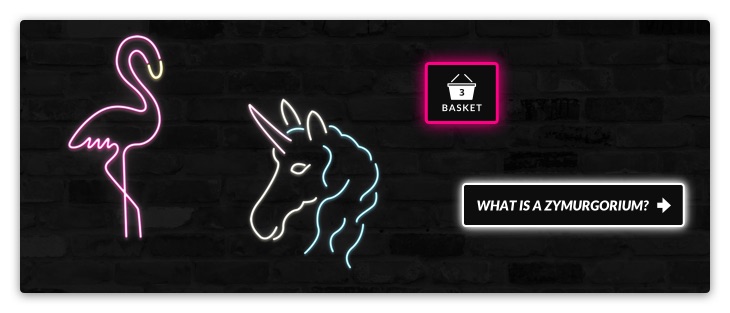 We wanted to reflect all of their ideas on the website, without taking any attention away from the products. We did this by adding subtle nods towards their passions throughout the site, such as comic book inspired elements, neon text, neon signs and animations! We even created a personalised "Welcome to the Dark Side" 404 page animation!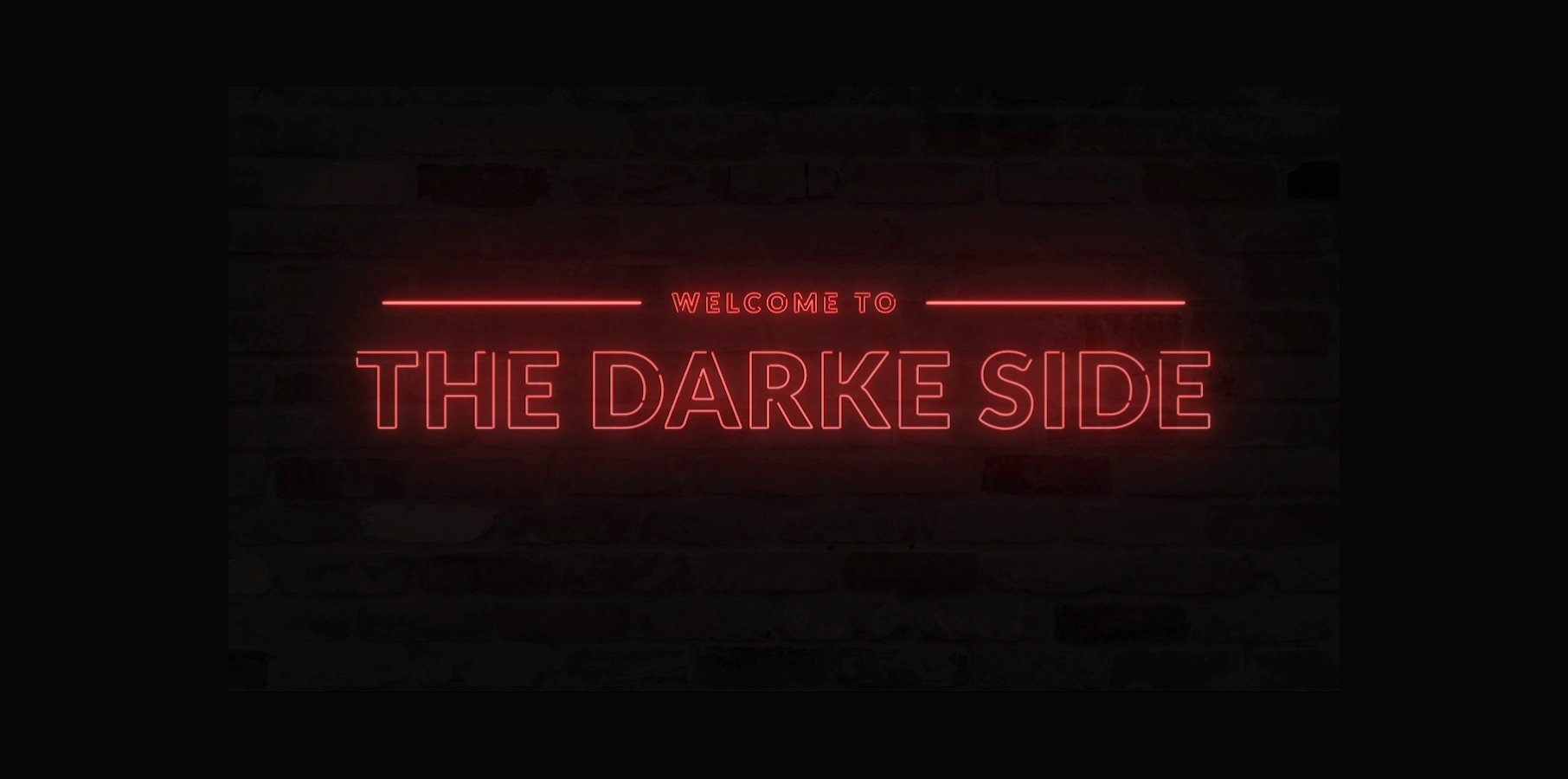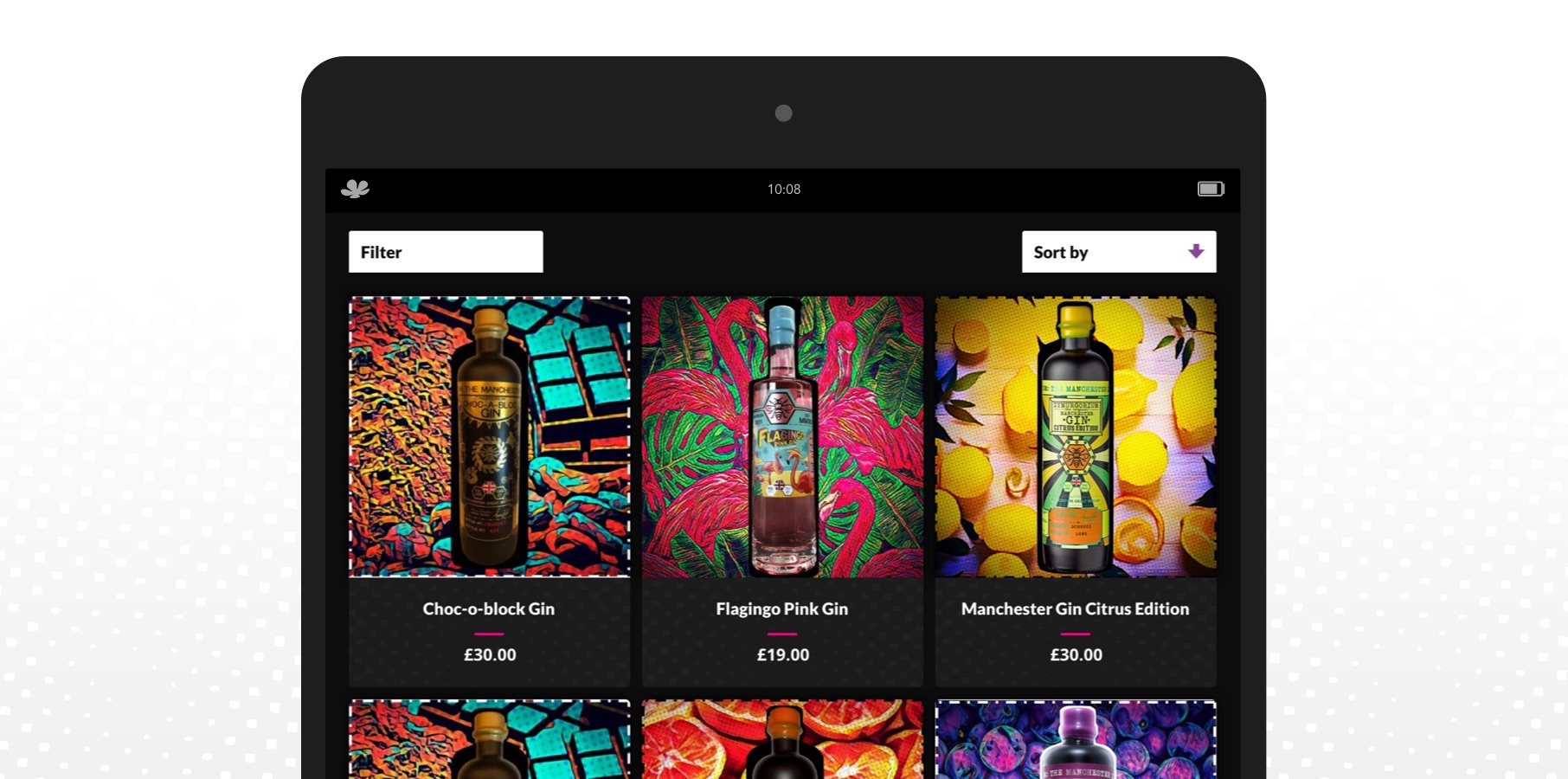 The outcome
Zymugorium is an avant-garde drinks brand that has rocketed to success by virtue of bold ideas, and pioneering spirit. A typical gin brand might elect for something more traditional, stayed and classic in look and feel, not the guys at Zymugorium, that just wouldn't do at all. So we created a retro looking assault on the senses that's playful yet user-friendly for both customers and the marketing team at Zymurgorium. The site showcases their lush drinks in the perfect way, bursting off the screen faster than a Flux Capacitor powered Delorean. Fortune favours the brave, 'Great Scott!'