General Medical Council are a registered charity who protect, promote and maintain the health and safety of the public by ensuring proper standards in the practice of medicine across the UK.
Welcome to UK Practice
This is a campaign designed to raise awareness of the General Medical Council's well received Welcome to UK Practice workshop. Increased attendance of doctors new to UK practice is the aim by communicating in a positive, friendly and approachable manner. Being perceived as a supportive regulator is key.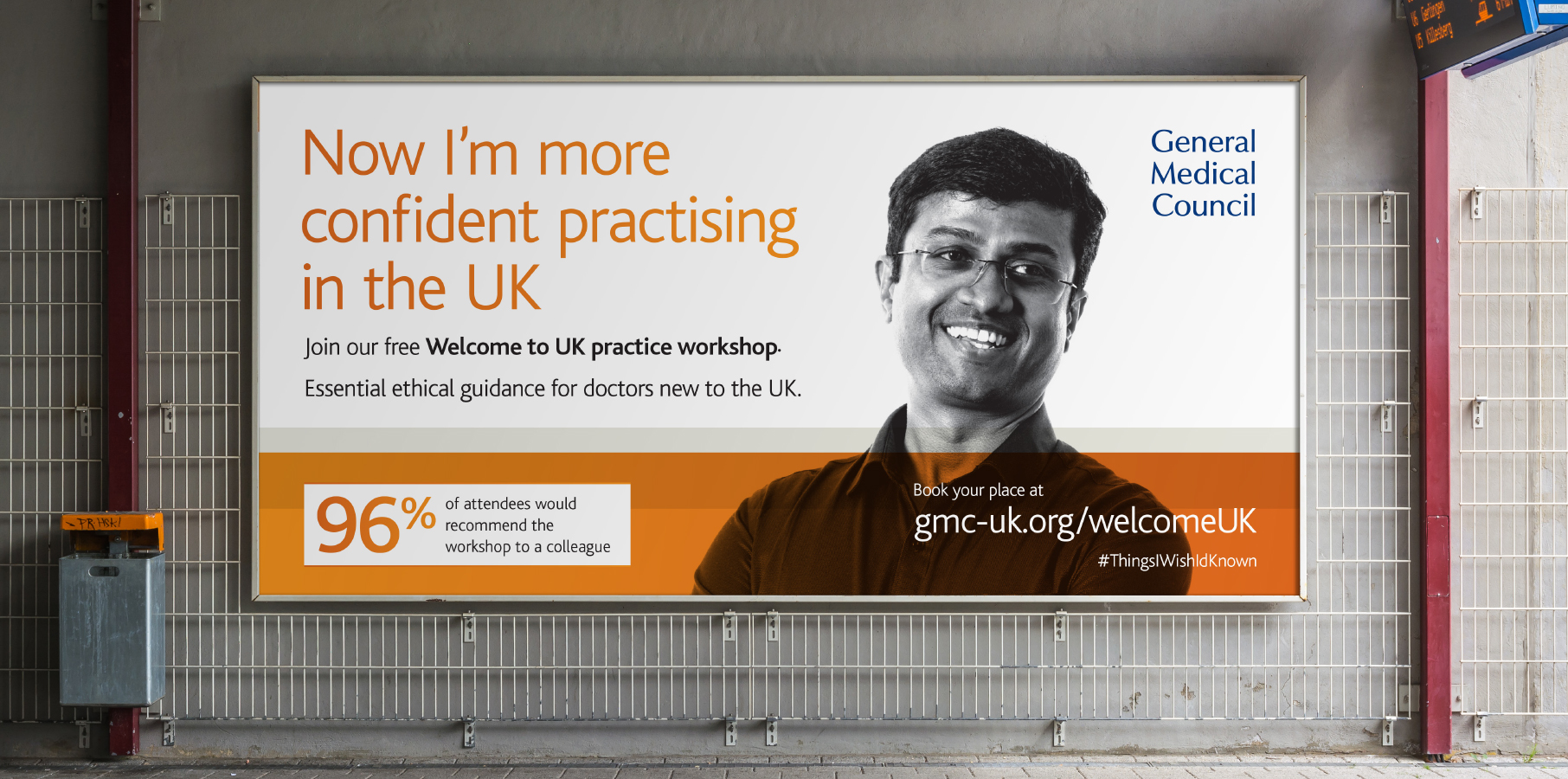 The brief
We were briefed to develop an identity and campaign assets for the General Medical Council's Welcome to UK Practice workshops that's instantly recognisable by international doctors and helps to bring various content types together consistently.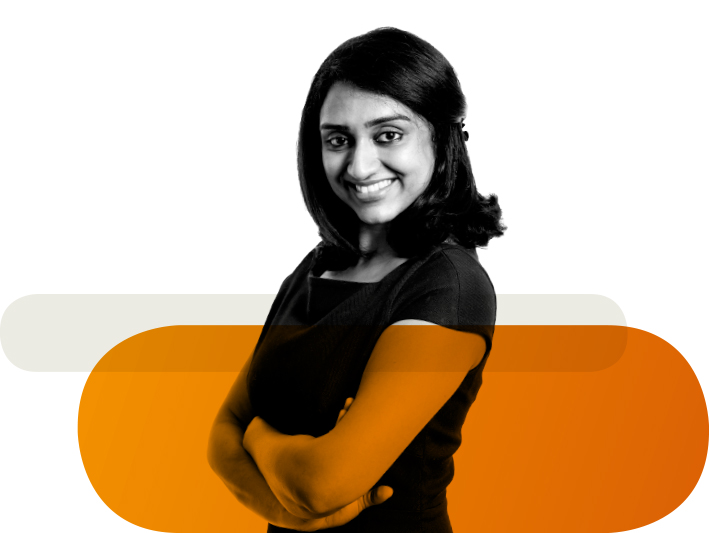 We successfully collaborated with General Medical Council's in-house team to deliver a well received campaign identity and assets. We brought together GMC's detailed brief, key findings brand guidelines to create a campaign with impact that was on-brand but had its own distinct identity.
We art-directed photography for the campaign, images of real doctors who had experienced the GMC's workshops, shot in black and white for a distinctive look that stand apart from the rest of GMC's brand imagery. We paired these with statements and quotes highlighting things that these doctors now know after attending the workshop.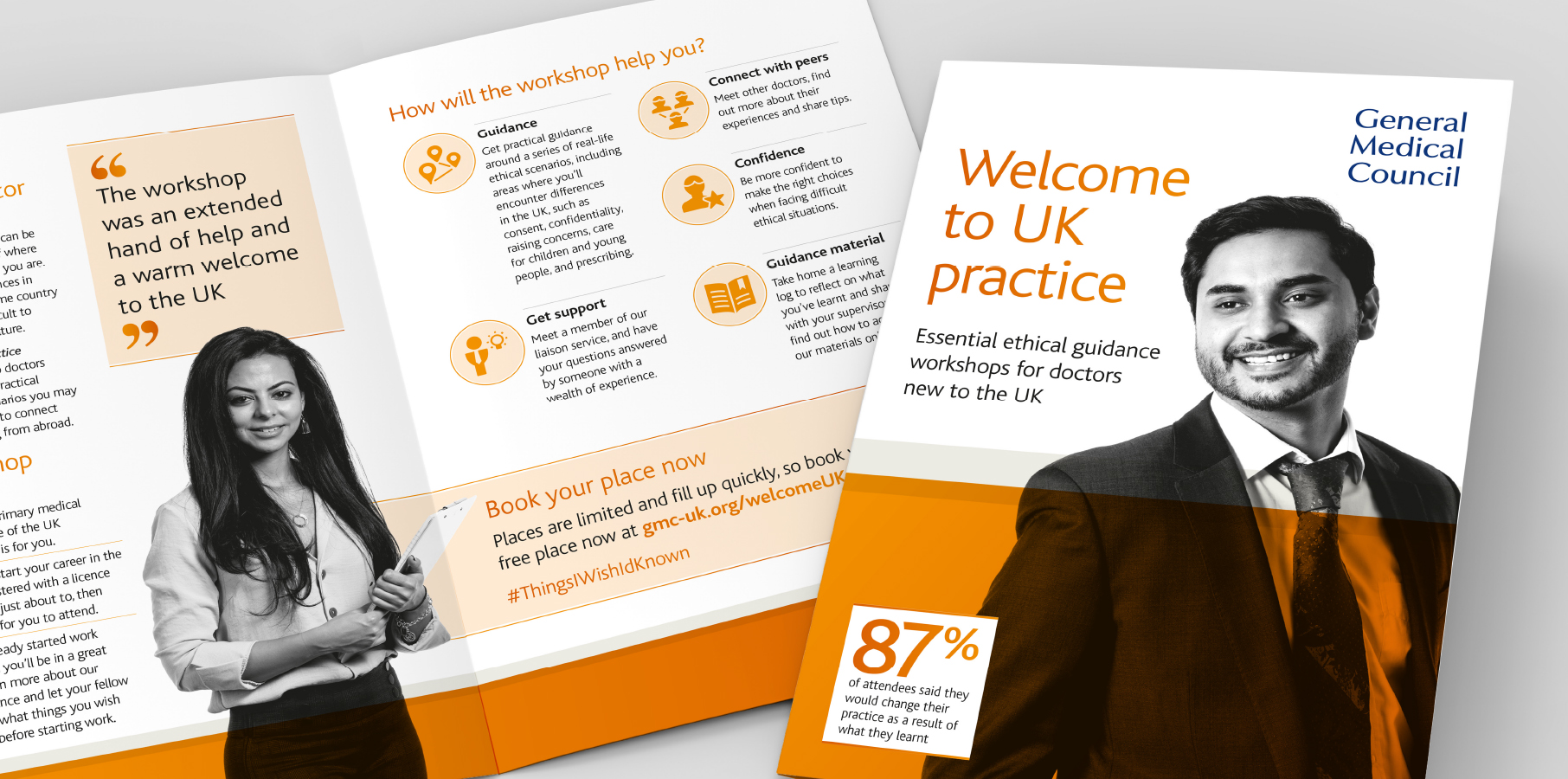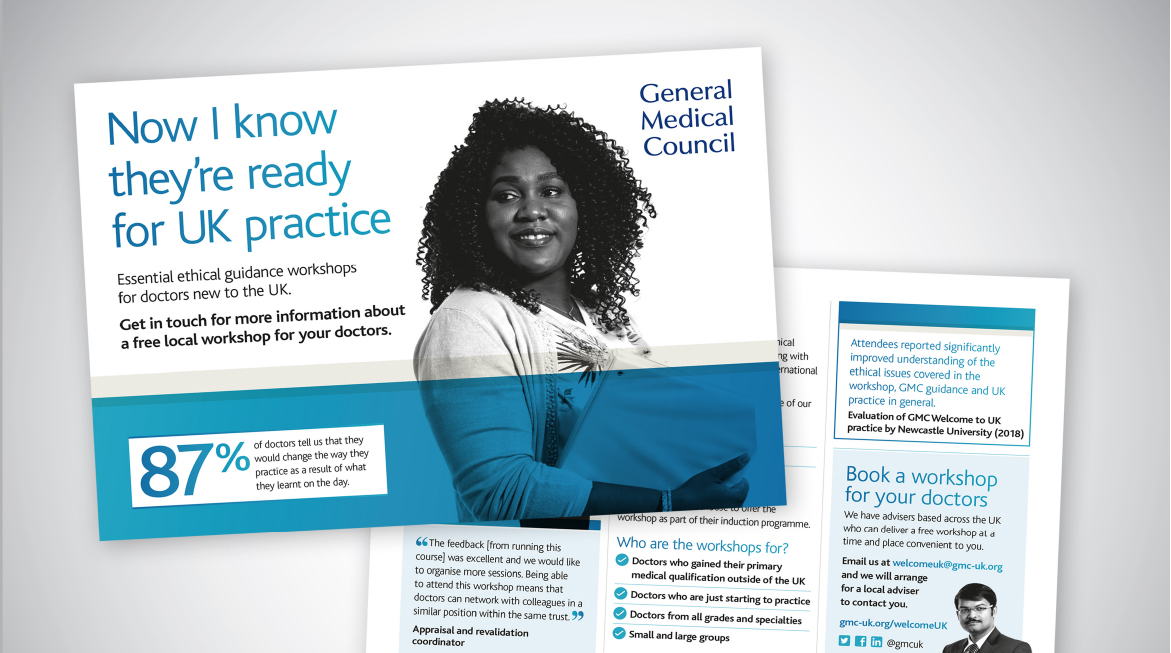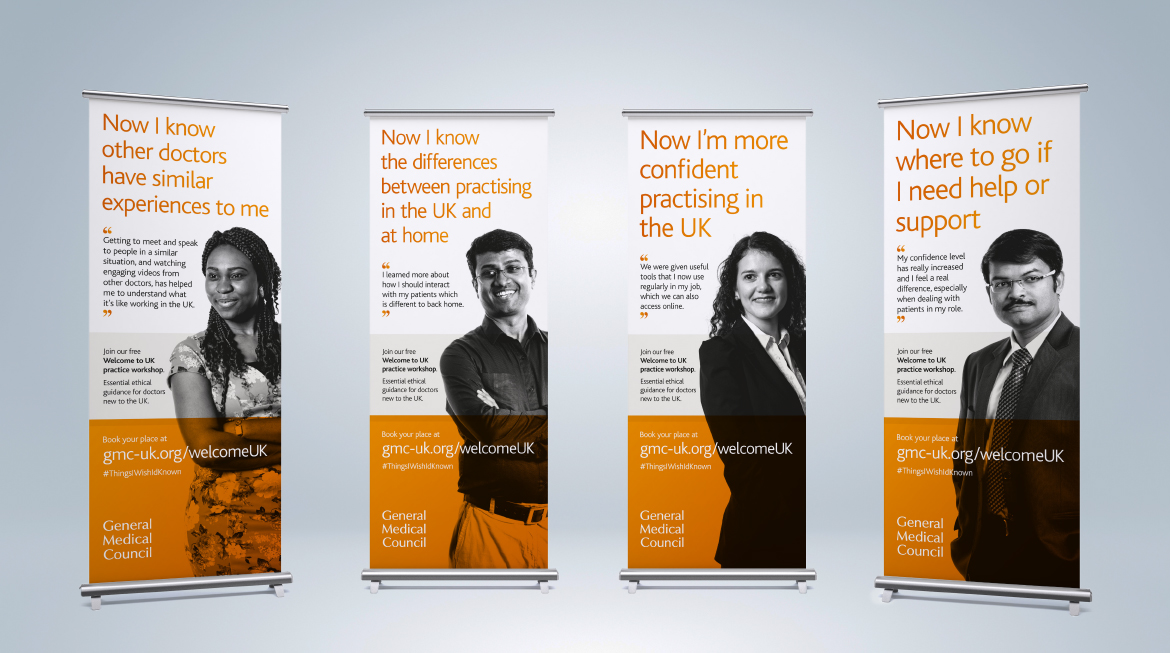 The Outcome - Campaign Advertising
Deliverables included: social media assets, email signature, leaflets, banner stands, photography art direction, creative copywriting headlines and calls-to-action, video titles and video editing.