Liverpool City Council aims to make Liverpool a greener, cleaner, healthier, more sustainable, better connected and attractive city offering fair and equal opportunity for all its citizens.
Breathe Freely
Liverpool City Council were looking for an agency to develop the creative outputs for a campaign to raise awareness around the topic of lung heath.

Strong creative and copywriting skills were a must to help develop the branding and overall look and feel of a series of events across target areas in the city.

We were thrilled to win this competitive tender!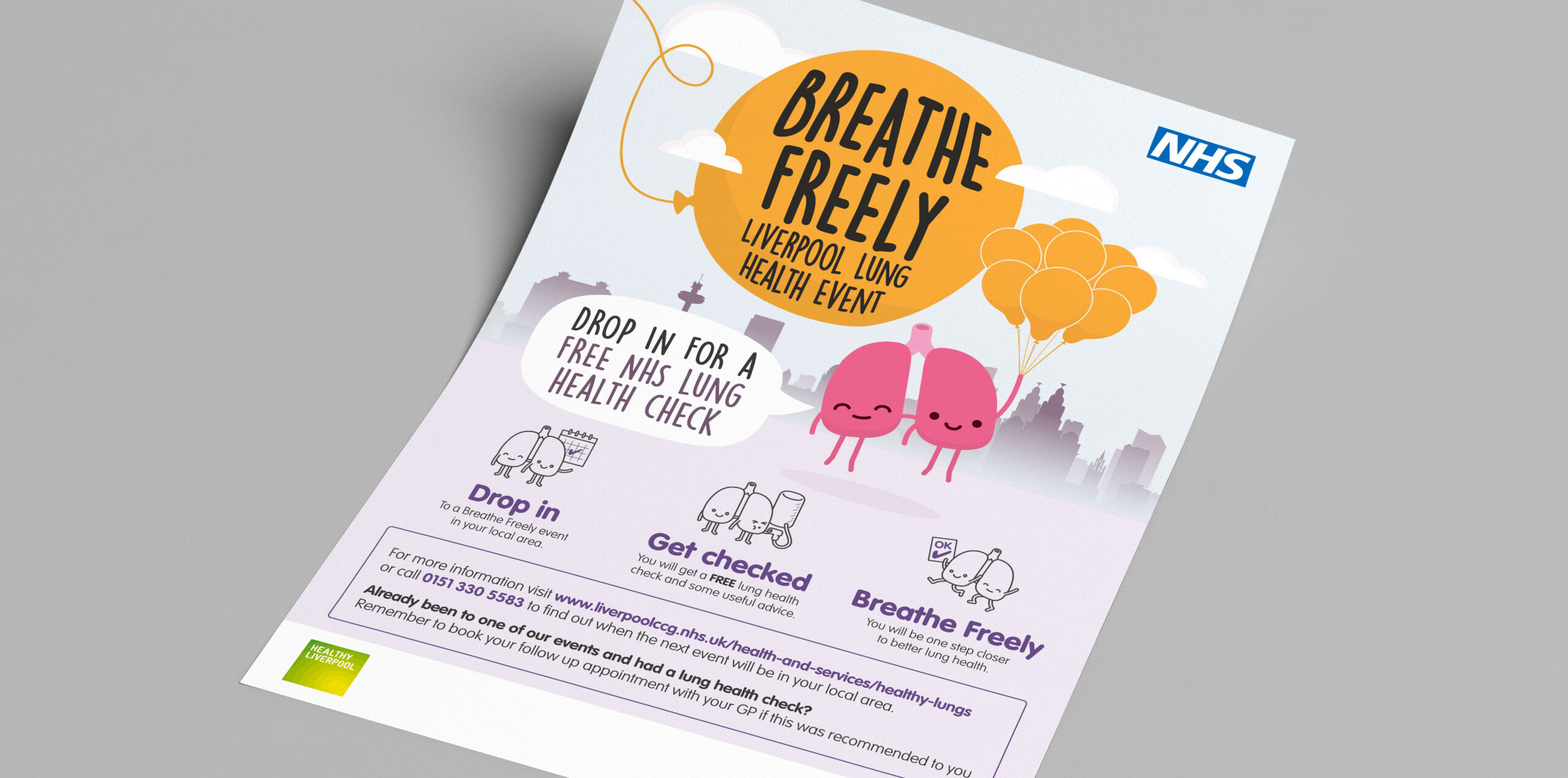 Campaign overview
This innovative campaign forms part of Liverpool Clinical Commissioning Group's (LCCG) Healthy Lung Project, working with individuals who are at risk of developing lung diseases. This work is particularly important for Liverpool as the city has the highest cancer and lung cancer mortality rate of all the core cities in England.
Based on detailed research and insight stages already completed, the client was looking to organise a number of events. These would aim to help raise awareness of the meaning of healthy lungs and symptoms of lung diseases, allow early diagnosis and strive to change people's lifestyle related behaviours to encourage better lung health.
Our brief was to help develop the look and feel of the project and create campaign materials for the events. These needed to lead with an upbeat and chatty tone with a bright and appealing overall style. Written resources and key messaging needed to be motivating, reassuring and positive to build people's confidence.
Use of imagery was a key consideration, how it could look friendly as opposed to clinical. Making information clear and easy to understand, without being too medical was also a top priority. It was important that the development of the visual identity of the campaign followed these principles, but that the event materials also had their own identity.