One billion people will never see or have access to a qualified health worker in their entire lifetime. THET (Tropical Health & Education Trust ) is working to change that, they are a charity that has been training health workers for over twenty-five years, to build a world where everyone has access to affordable and quality healthcare.
The brief
THET's website that had become a little tired and required a refresh. There was too much content, the design didn't fit their content, and the navigation was confusing. We were tasked with a complete website overhaul – to evolve their brand identity a little, modernise the page layouts and increase the usability of the site.
Visit Website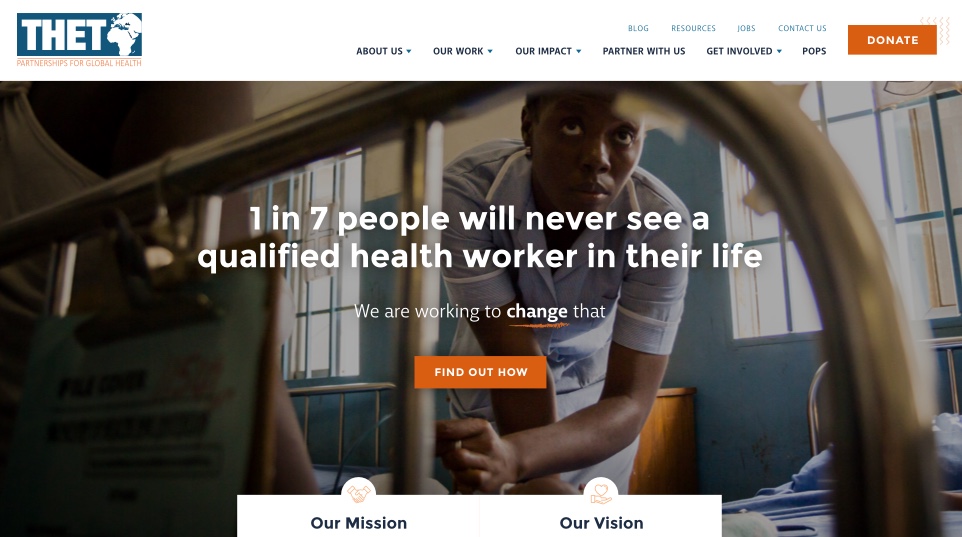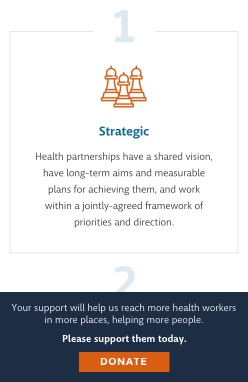 Updating a well-known style
THET's logo is known to many in international health worker community and it carries a lot of history with the organisation, ultimately, it wasn't to be changed. Instead we suggested a gentle update to the charities identity. We chose slight variations of the blue and orange – slightly brighter versions to help with modernising the brand, as their current colours were very dark and wouldn't feel very inviting if they were used throughout a website. We then introduced a darker navy too, as a contrasting colour to the bright blue and orange. We also introduced some patterns and textures throughout the site to add more detailing and to attract attention to certain areas of the page.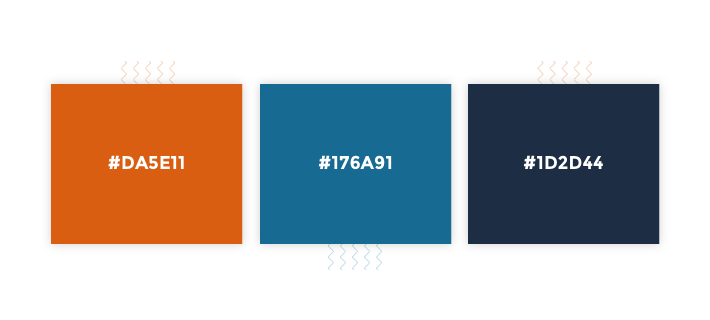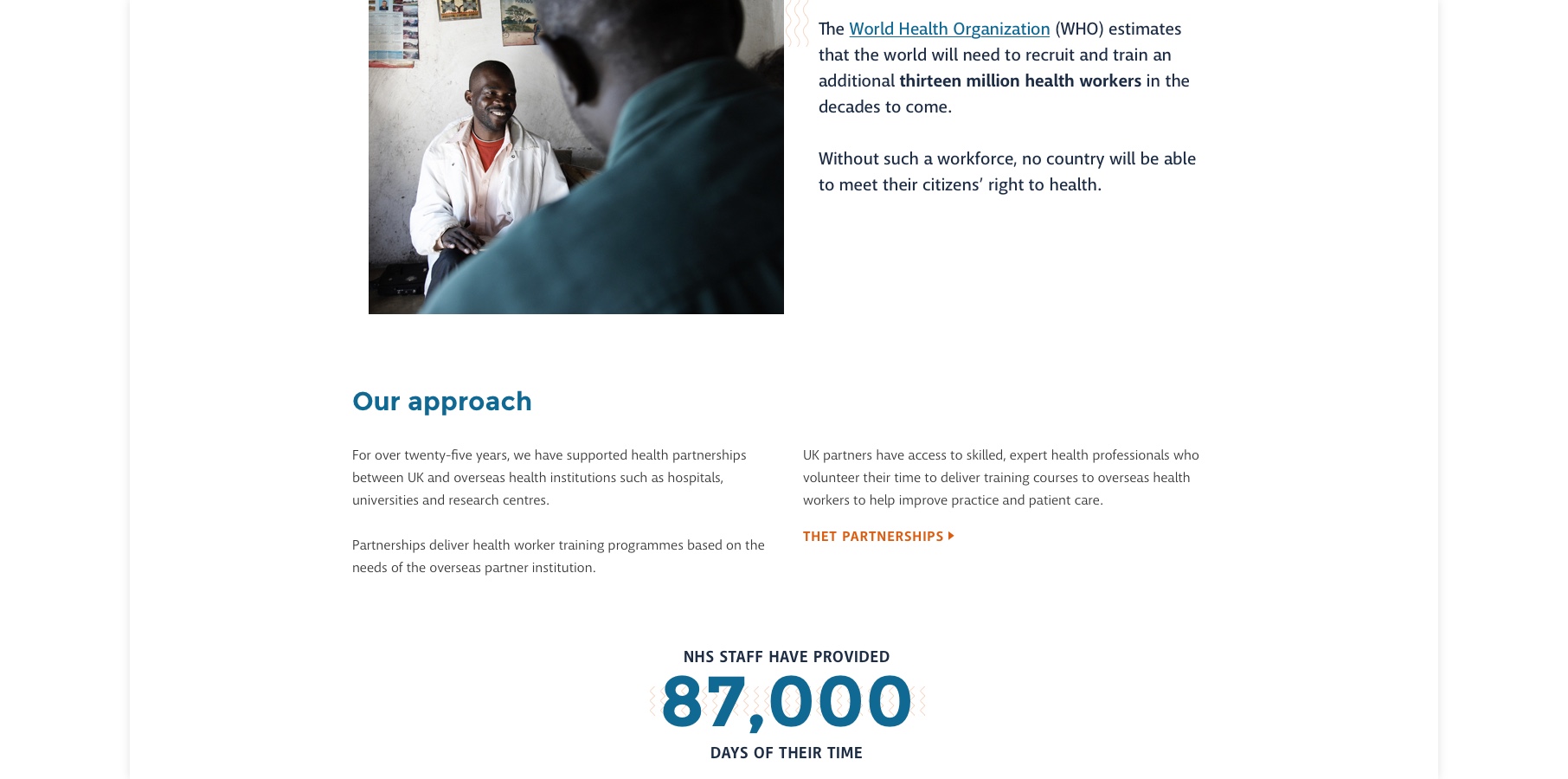 Restructuring content
One of the key issues we faced was the large amount of written content. We created modular templates to solve this problem – this way, pages with a lot of text wouldn't always look identical, and the user wouldn't be hit with walls of copy.
The modular approach allowed staff at THET to build each page layout themselves, rather than shoehorning content into a template that didn't always work. It also allowed the text to be split up, making it a lot easier to read.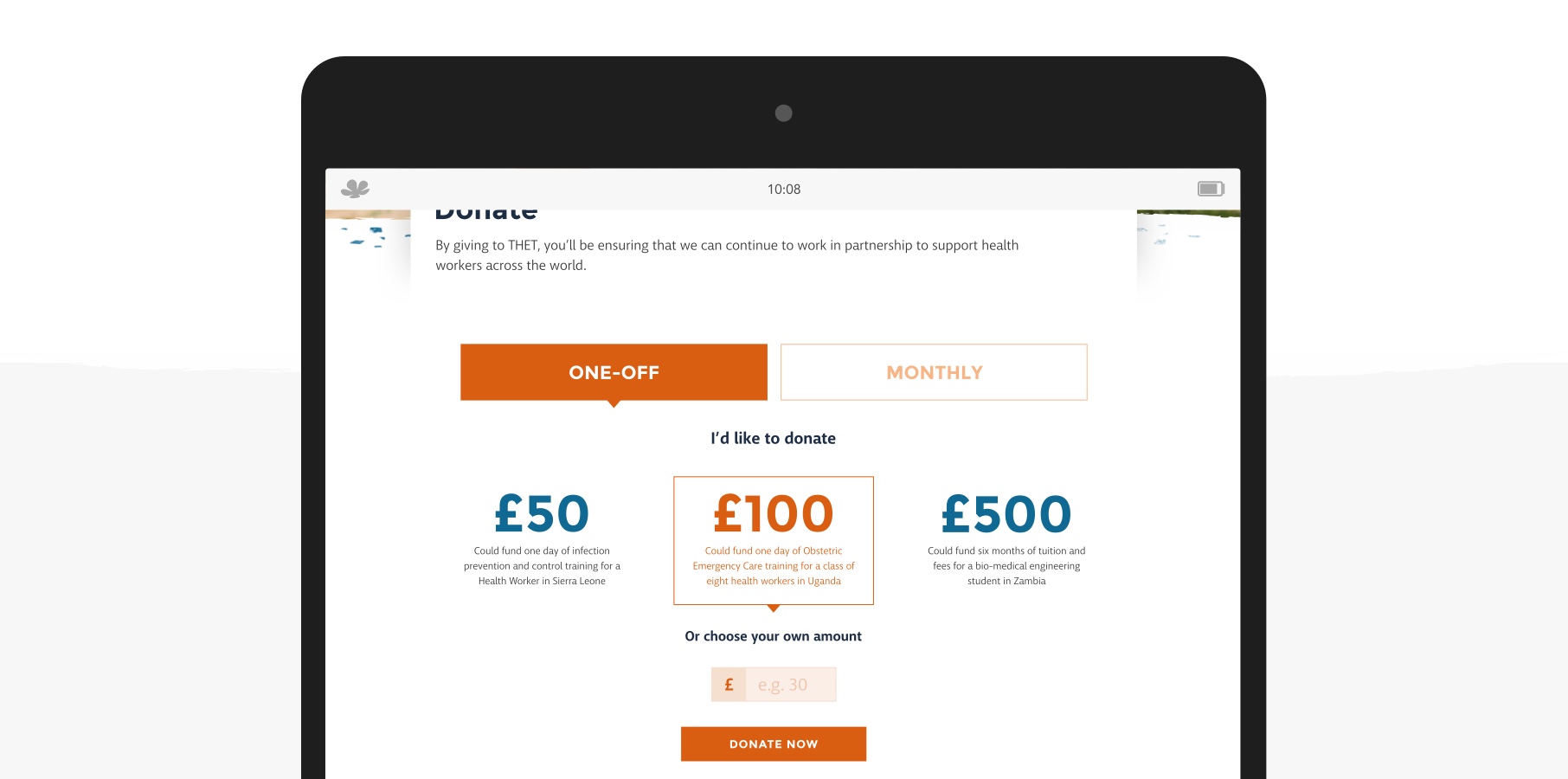 The outcome
THET now have a super modern, super customisable website - they have a lot more flexibility and it will now serve its purpose for a lot longer - due to them being able to easily edit and create new pages.