One billion people will never see or have access to a qualified health worker in their entire lifetime. THET (Tropical Health & Education Trust ) is working to change that, they are a charity that has been training health workers for over twenty-five years, to build a world where everyone has access to affordable and quality healthcare.
The brief
We have a longstanding working relationship with THET creating various print materials, and they approached us to update their website including some scope to evolve their brand and modernise the page layouts to increase the usability of the whole site.
Visit Website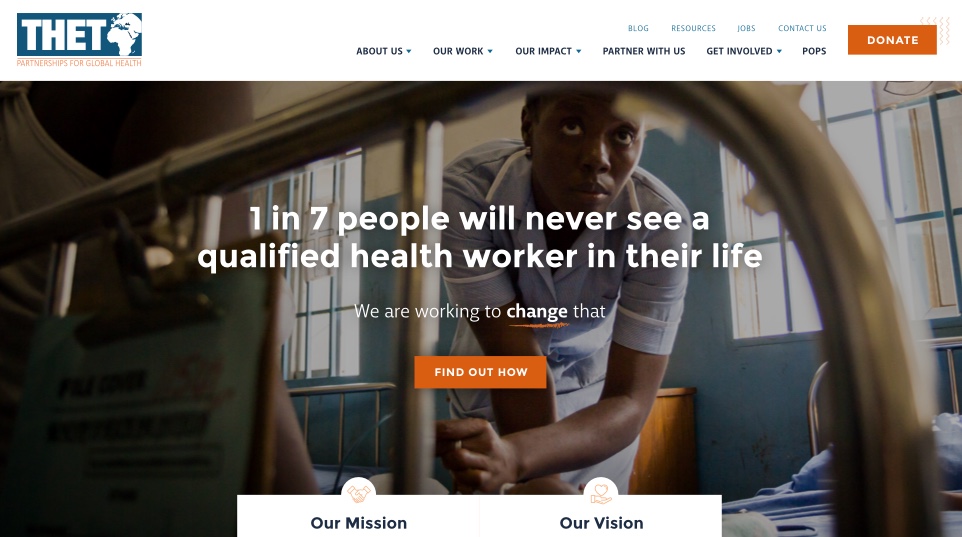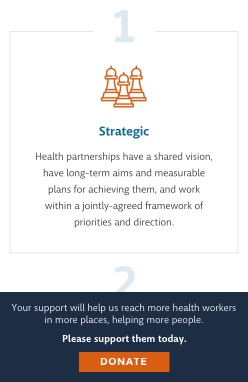 Updating a well-known style
THET's logo is known by many international health worker communities and it carries a lot of history with the organisation, so instead of changing their logo we suggested a gentle update to the charities identity such as an update to colours, fonts and icons. When selecting new colours we were making sure that the colours were high-contrast to maximise the usability of the site. We also introduced some patterns and textures throughout the site to add more detailing and to attract attention to certain areas of the page.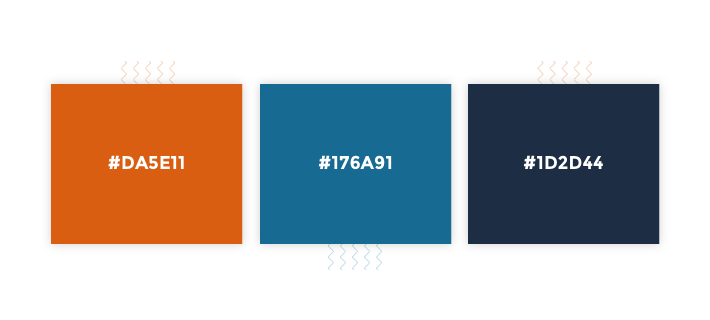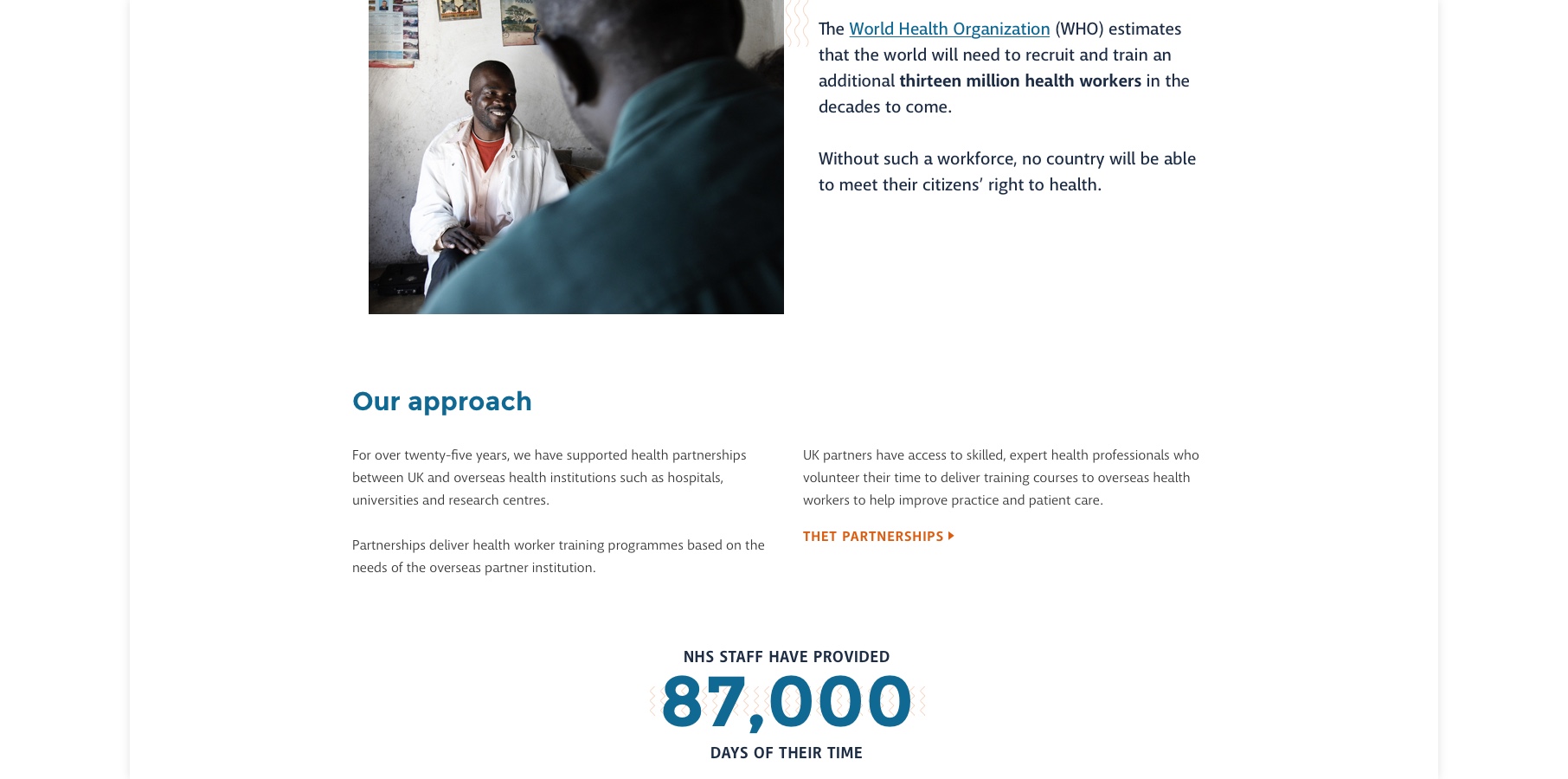 Restructuring content
When designing the site we wanted to make the site as flexible as possible for various amounts of content, we created a modular template to allow for this. This way, pages would not always look identical to the user. The modular approach allows members of the THET team to build page layouts themselves. It also allowed the text to be split up, making it a lot easier to read.
We created a modern and highly customisable website, this allows THET to have more flexibility when creating new pages and makes they site future proof allowing them to use this design for a long time to come and with the updates to their branding, allows them to standout when applying for funding and hopefully will help them continue their great work around the world.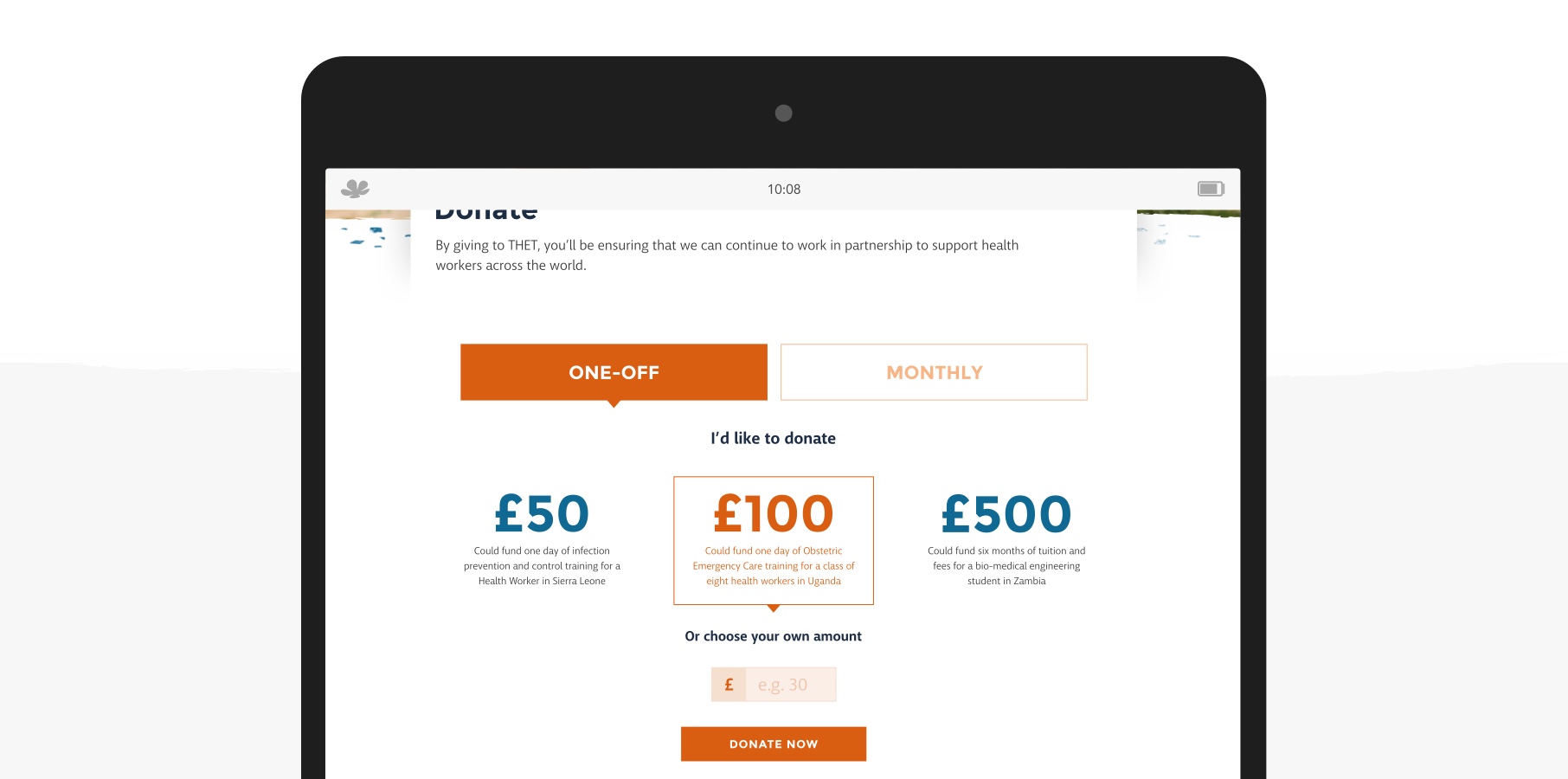 The outcome
THET now have a super modern, super customisable website - they have a lot more flexibility and it will now serve its purpose for a lot longer - due to them being able to easily edit and create new pages.