WASP is an innovative but simple monitoring system suitable for many emergency applications, elevating the safety of rescue crews from possibly life-threatening situations.
The brief
The small marketing team working with the inventor of this ground breaking device required a fast to market website as the prototype was pending patent and soon to be made available to emergency services across the globe.
Visit Website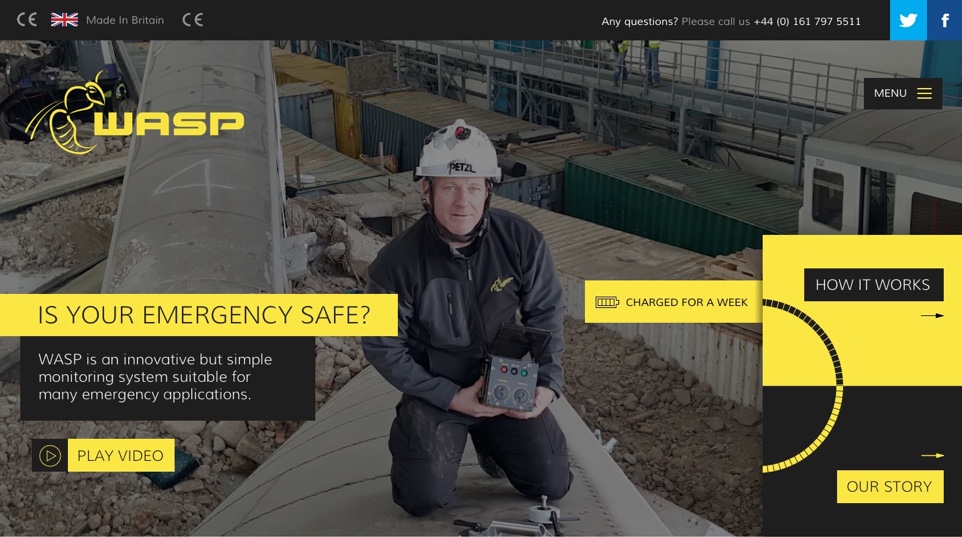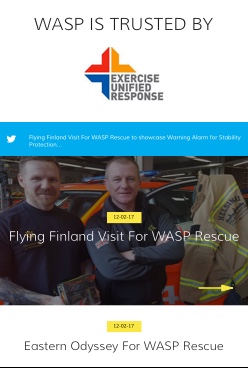 Warning Alarm Stability Protection
The identity for the device had been created by the inventor, Matt Keogh, International Search and Resuce expert and the acronym lead the logo to be created rather embryonically. We then wanted to introduce more elements that were indicative to what the device did. Two very important measurements are taken in order to protect the lives or the people using it nearby and the stark contrasting colours played a part in this.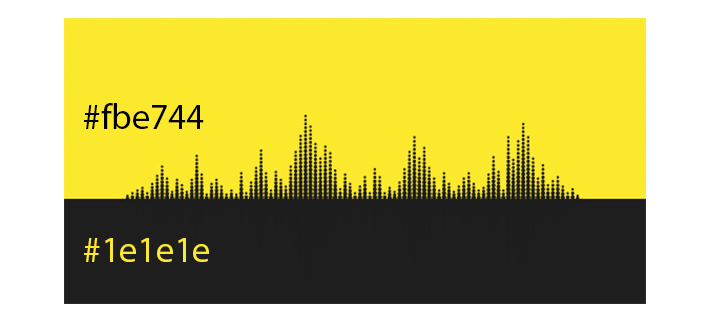 Life saving innovation
The WASP device has been made available globally with 19 dealers across the globe, this breakthrough in disaster rescue has fundamentally changed the way search and rescue teams operate in disaster. The website brief was to make sure that users of the device had fast access to easy to understand instructional videos.
We created a styled page with a number of embedded videos. Giving the website admins full access to add as many videos as required, they now have the freedom to expand on the instructions already available, keeping the website updated with product developments.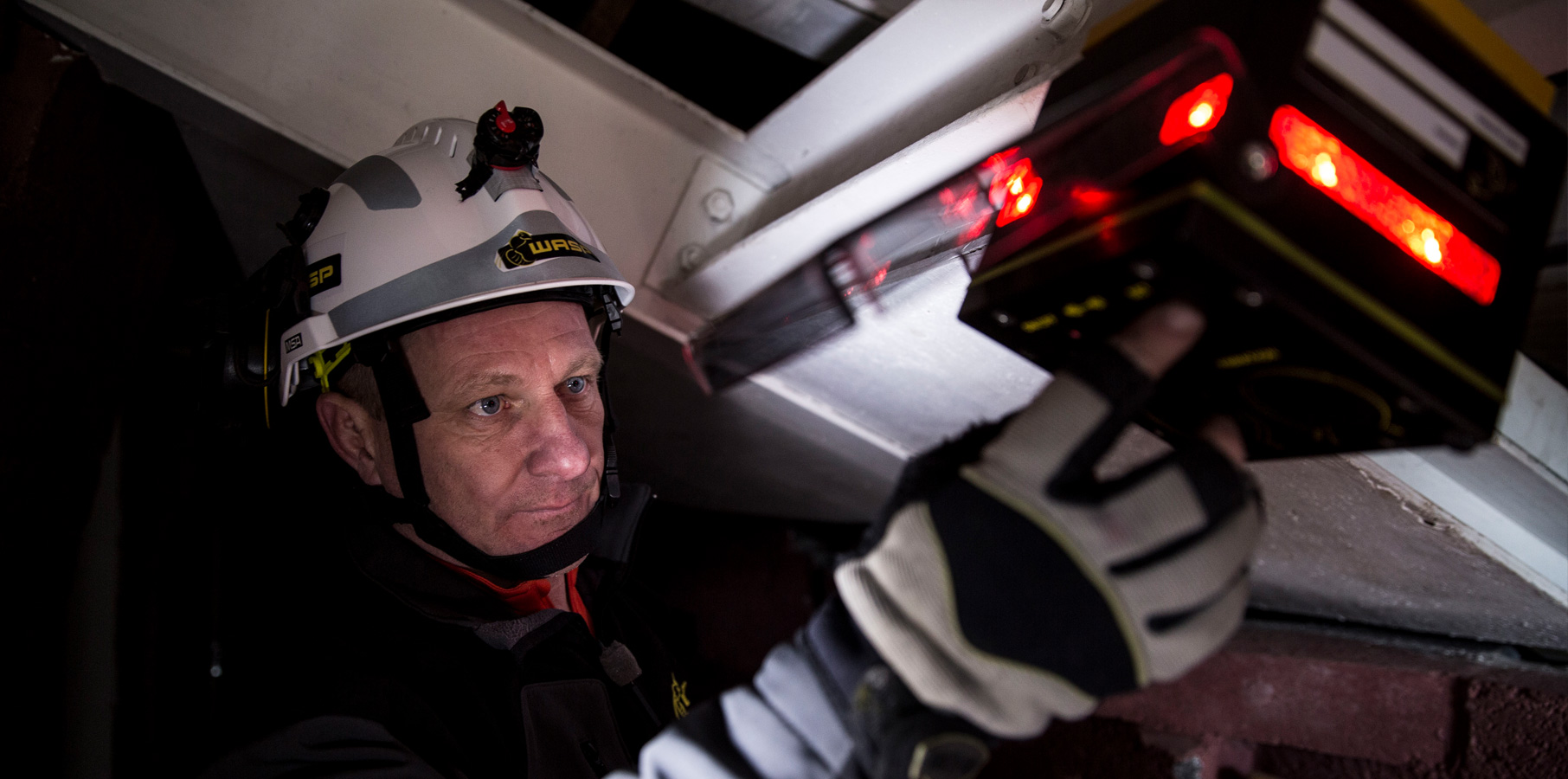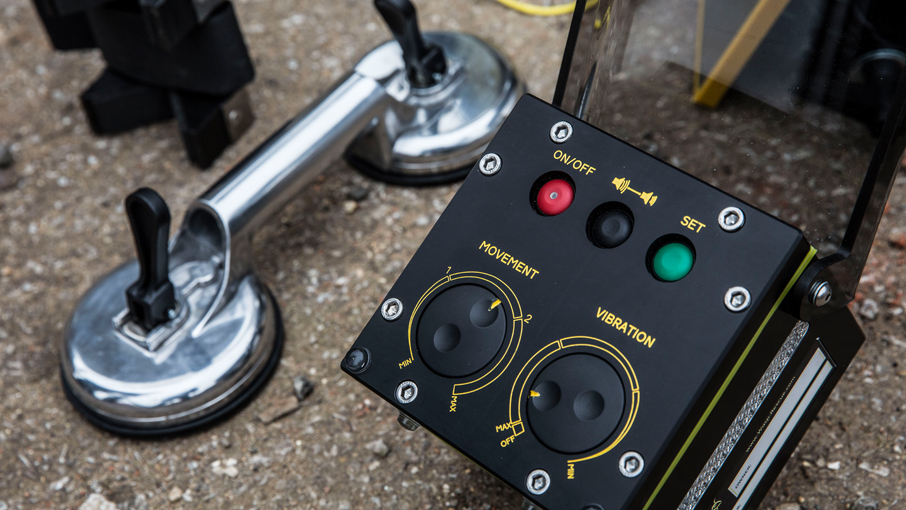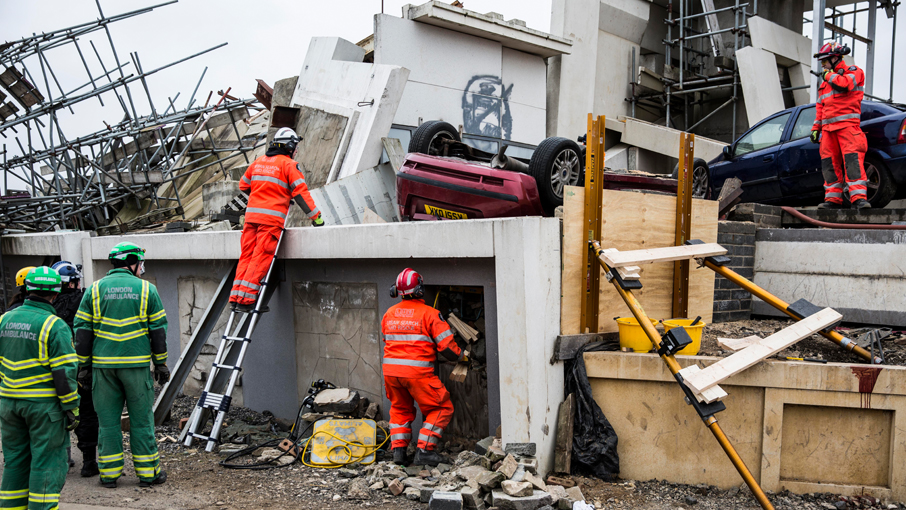 The results speak for themselves