Steroplast are manufacturers and distributors of medical consumables, pharmaceuticals and diagnostic equipment. They have a healthcare range of thousands of lines, covering seven different market sectors, as one of the largest suppliers in the North of England they procure for many important healthcare organisations including the NHS, Steroplast are also an exclusive supplier to the British Red Cross.
The brief
Steroplast came to us with the goal of creating a beautiful new website that was able to efficiently display all of their products in their extensive catalogue. It was to be used by staff to quickly find product information, but also by customers to build up a "quote list" that could then be sent to the sales and fulfilment team at Steroplast. Creating a well considered mobile and desktop experience was critical to the project, as was understanding the users and their potential journeys through the myriad of pages and products. To facilitate better understanding at both Carbon and Steroplast we organised and chaired web design workshops with the senior leadership team to gain greater insight.
Visit Website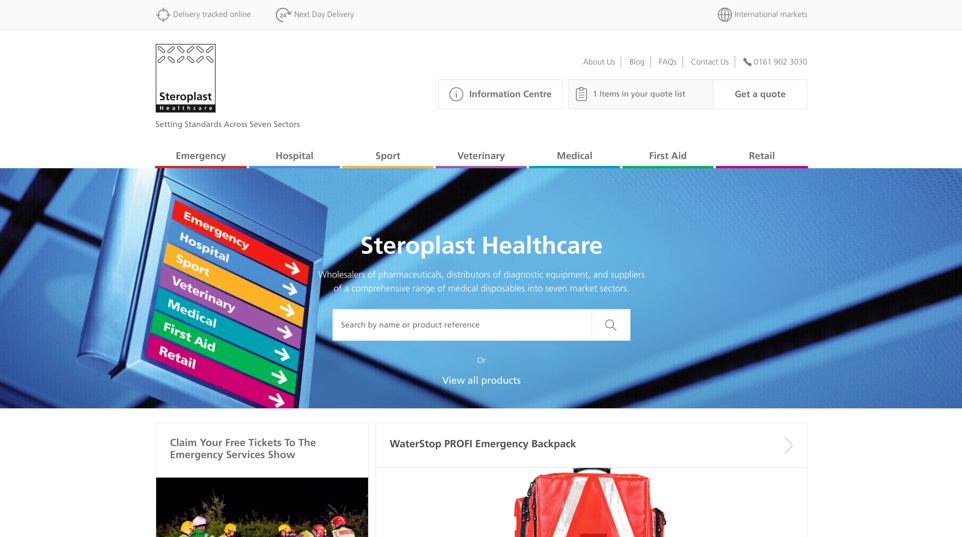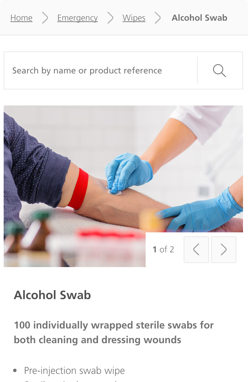 A colourful challenge
With their brand, colours and typography already established, we had to find a way to incorporate the sector colours into the design without the website feeling too cluttered whilst keeping calls to action clear and prominent. We decided to use a palette of neutral colours to balance the already vibrant colour-ways. The use of different greys helped to complement the sector colours and logo.

Completely bespoke
Many of their products are available in numerous varieties, colours and sizes, so we had to come up with a way of displaying this information on a website that worked well across all viewport widths and devices, as well as creating a sophisticated back-end system that catered for these variations.
We engineered a completely bespoke product management system that was also geared to be SEO friendly, allowing for custom meta information per-product as well as cross-linking related products and helpful information posted in their Information Centre.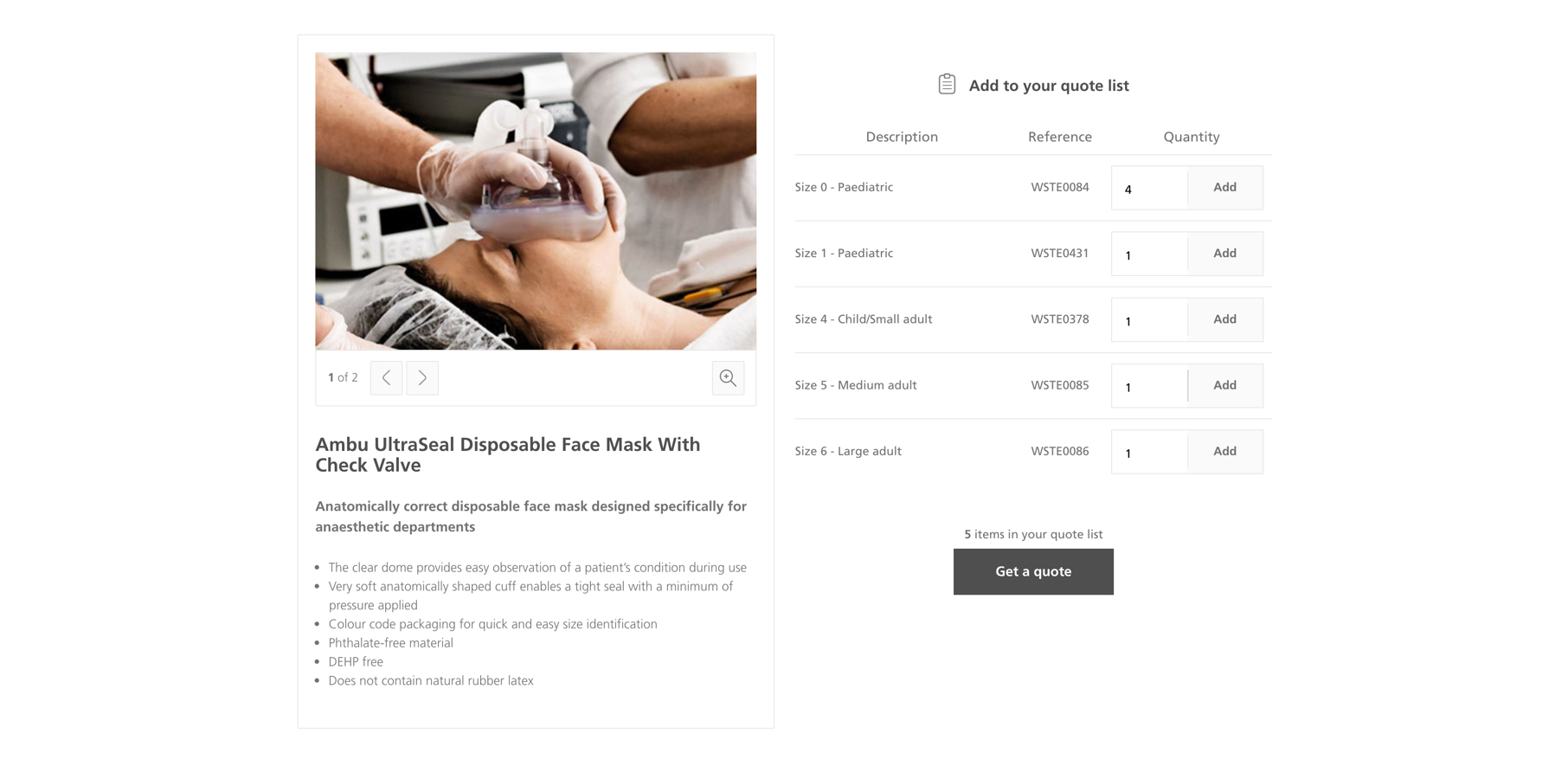 Optimised for any device
Their old website was not responsive and was suffering in search engines as a result - so one of our primary aims was to fully optimise their new site for any and all screen sizes, including optimising images for delivery on mobile devices to ensure a quick page load time and a small page size.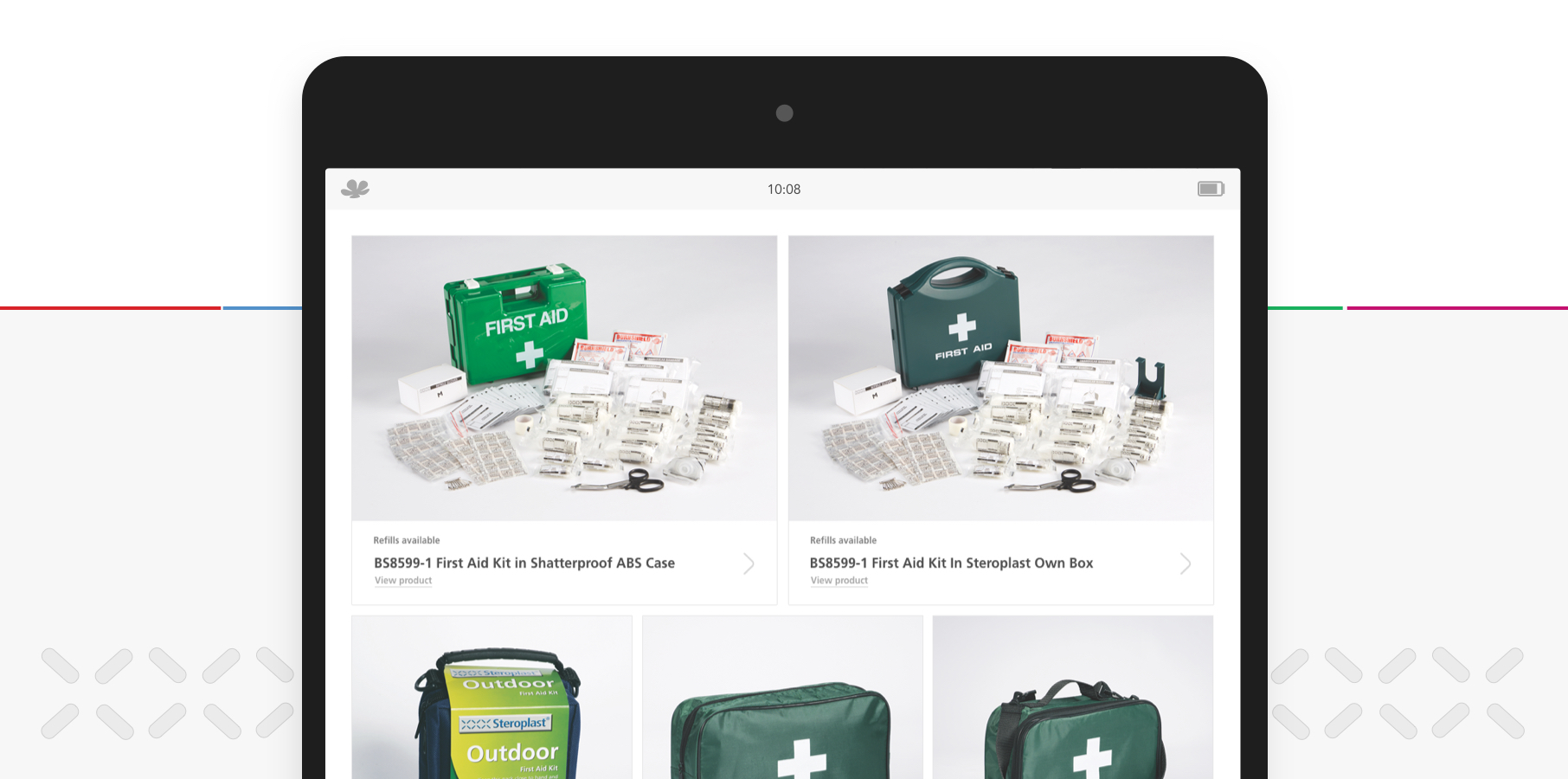 The outcome
Everyone at Steroplast is super happy with their new website – and the current data tells us it's performing well too. In the first 5 months it has had more than 21,000 visits – an increase in 9.7% overall traffic compared with the old website, with mobile and tablet usage increasing by 5.4%.