Travis Perkins is the UK's largest builders' merchants and home improvement retailer, working in conjunction with Incentivise – a group travel and event management company, managing Travis Perkins' internal sales reward scheme.
The brief
Travis Perkins, and their events design agency in Manchester approached us with a project brief to create an online reward scheme. The scheme was focused on incentivising Travis Perkins sales teams and customers to reward them for their performance and purchases. A campaign approach was needed combining brand, visual identity, brochure design, marketing materials and a re-usable custom built website with management and reporting.
Visit Website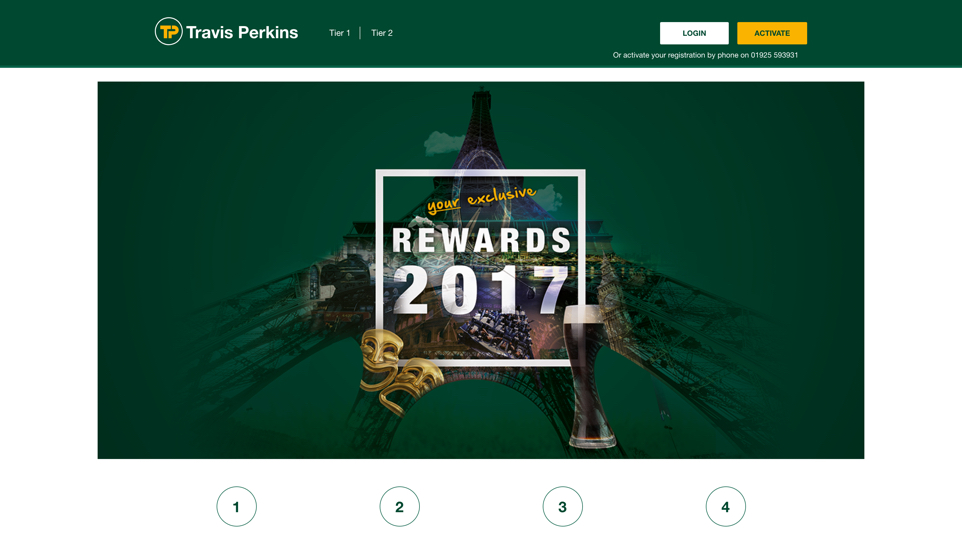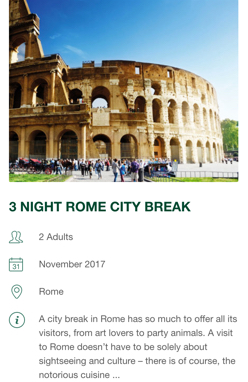 Project planing, brand development and web design
Incorporating a bespoke content management system and print related marketing materials meant there were a number of project goals that needed to be met.
Firstly, the website needed to be re-usable and brand focused, with the ability to be re-branded to any of the many Travis Perkins brands being promoted at any one time.
Secondly, the offers and tiers needed to be flexible to match the needs of each brand and their operational structure. Thus allowing for rapid campaign setup, data upload and live reporting.
Thirdly, it needed ease of use for both administrators of the scheme and the target audiences such as group sales, account managers and customers alike.
The customer facing website needed to look on brand and inviting, perfectly complimenting the design of the printed brochures we were also creating.
In many ways this was a perfect project for us. It allowed us to combine our skills in corporate identity and in bespoke website development and make them collaborate in harmony to create a compelling incentives campaign.
Our team united to produce brochures, marketing literature and develop a website experience which not only allowed customers and employees of Travis Perkins to sign up and choose their rewards, based on different tiered targets, but also acted as a powerful live reporting system for different tiers of back office administration.
Web design
The idea behind the new site was to echo the printed brochure as much as possible – bringing together an already developed identity, and presenting it as a follow on from there. We felt this was important for good usability and to tie everything together. We love the bold and well-established colours of Travis Perkins – so it was important for them to be part of the main identity of the rewards website.
Bespoke back office
We built the reporting system in the back office as a symfony project. The website needed to be user-friendly, manageable, editable and have 5 different tiers of users – all showing data reports specific to them. We custom made the system in order to meet the requirements for the client.
The system is able to collect the data from the user's entry on the front end and display certain information in order to study and compare it different kinds of reports – the aim being to get as many people hitting their targets in order to receive one of the amazing rewards.
We also developed our very own e-mail system so that users would be notified each week on their progress and so that admin could create different marketing templates to send out throughout the promotion. The users were also able to receive updates through text messages if they wanted to also opt in for it.
We knew that there would be a lot of different people using the site, therefore we paid special attention to the user experience on different devices, this included viewing the reports on different browser widths.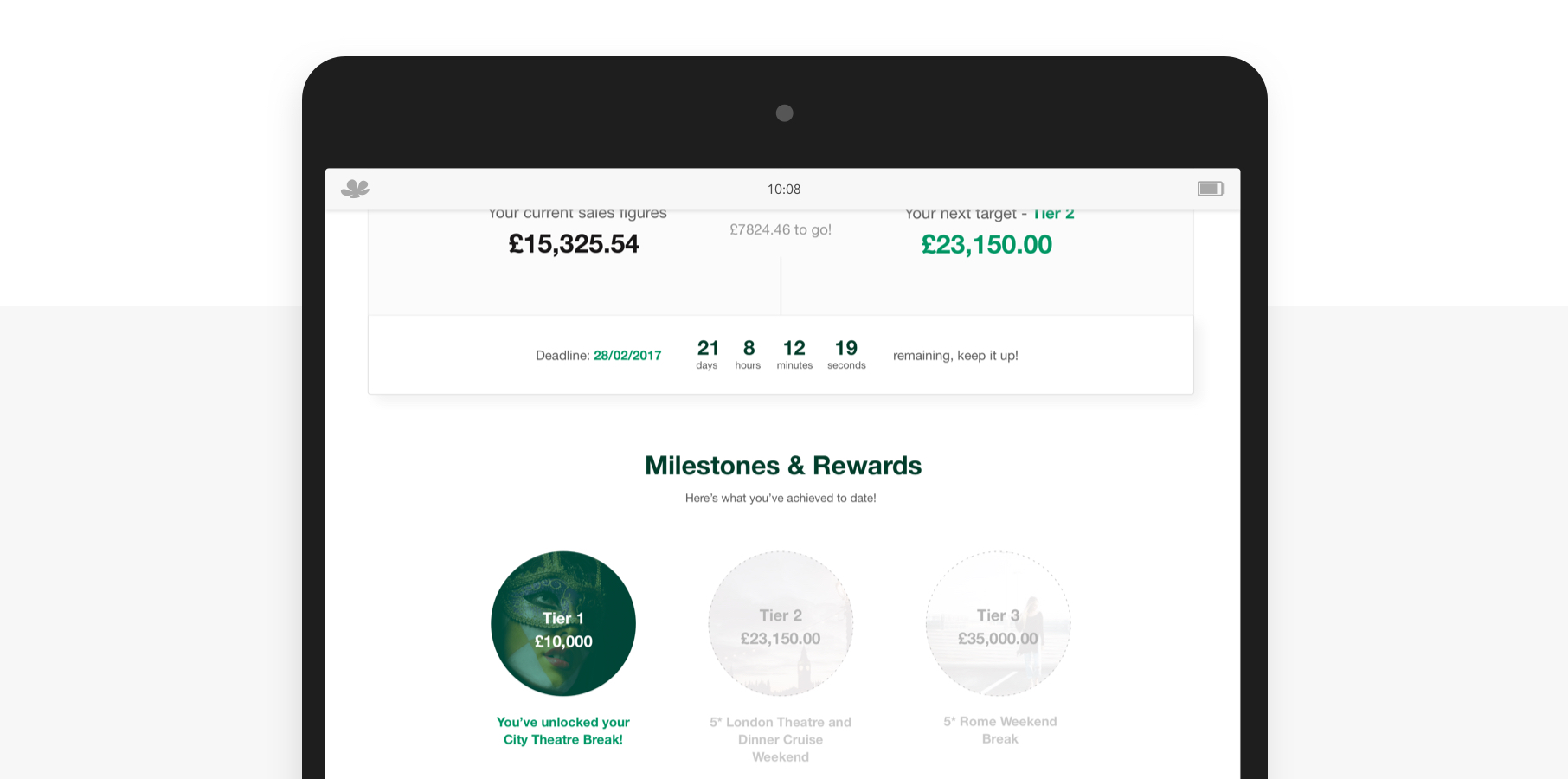 Web design vs UX
We combined the already established brand with some great photography to showcase the rewards on offer, which we felt would encourage the users to activate their accounts. We created a design language for the website that was focused around ease of use. Simple infographics highlight current sales figures and targets to reach for reward benefits. We carefully balanced the visual identity and web design versus the overall usability experience (UX) to create a frictionless interface for users of all ages.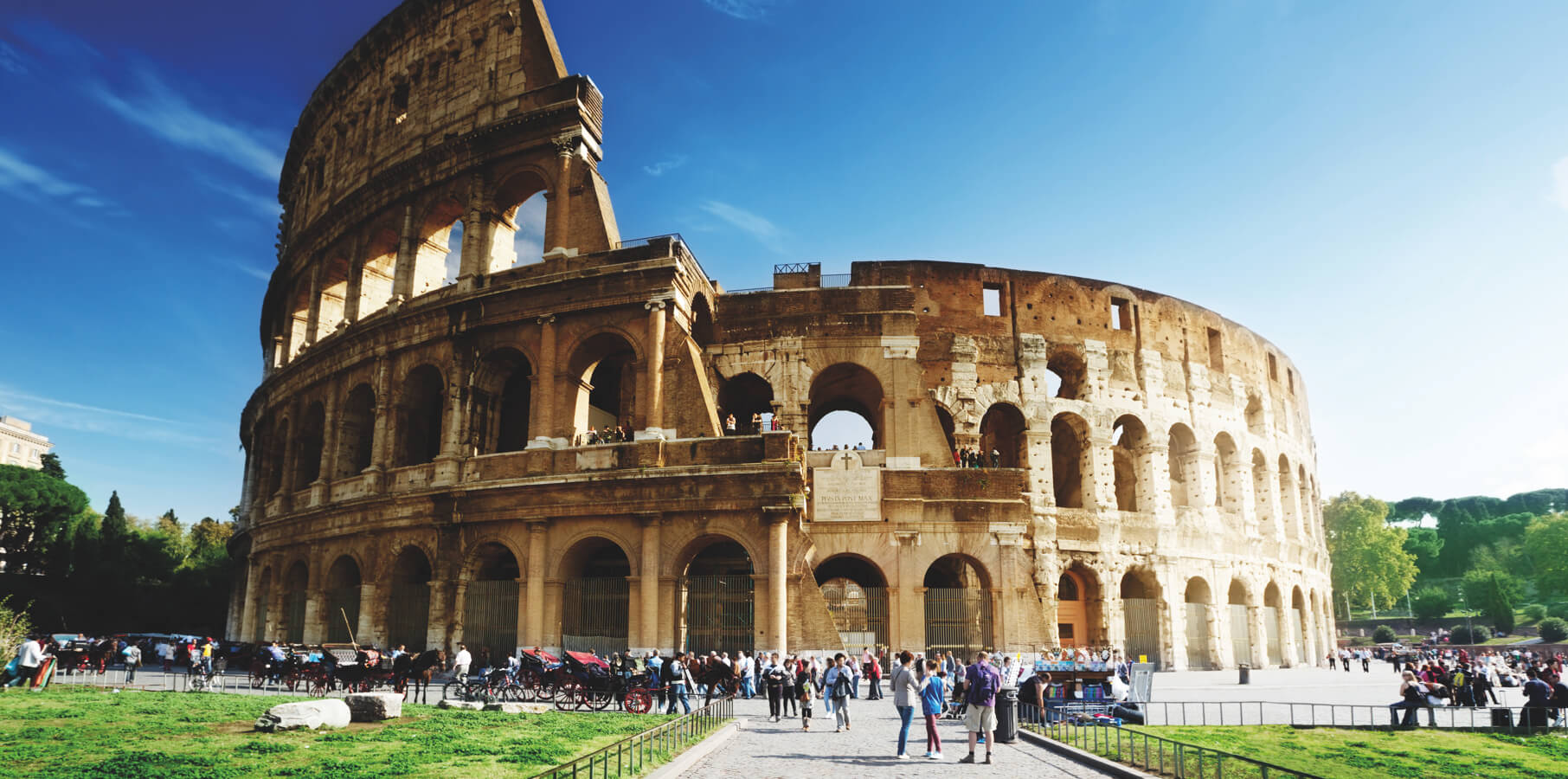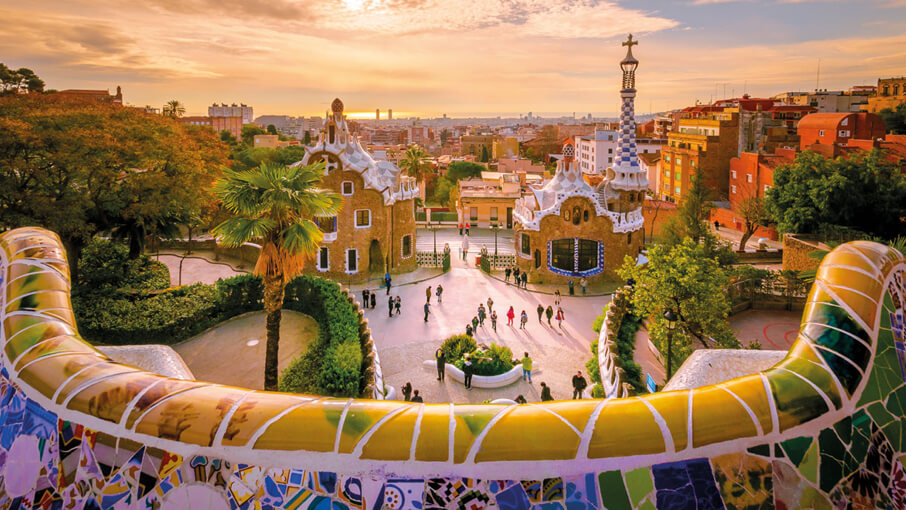 The outcome
The Travis Perkins Rewards website has been a huge success, with over 80% of customers registering to be part of the promotion and subsequently activating their rewards account. An even higher percentage of these users then went on to revisit the website to check their performance on a weekly basis. The scheme has been so successful it has spawned several further campaigns for the Travis Perkins Group bands, demonstrating the re-usable nature of the system and the cost effective benefits this brings.
Campaign user metrics
The Travis Perkins was a huge success, with 83% of customers registering to be part of the promotion and many hitting their targets and enjoying all of the incredible rewards on offer.