St Cuthbert's is an 11-16 voluntary aided school providing a Catholic education for pupils in Rochdale, Greater Manchester. The school strive to ensure that every pupil is happy and successful.
Building Faith
Every school is unique and so are the prospectuses and marketing materials we create. Designs are bespoke to the identity of the school, reflecting their individual ethos and values. It was no different for St. Cuthbert's. We really enjoyed the challenge to rebrand the school, engaging with staff and students to build an exciting new visual identity.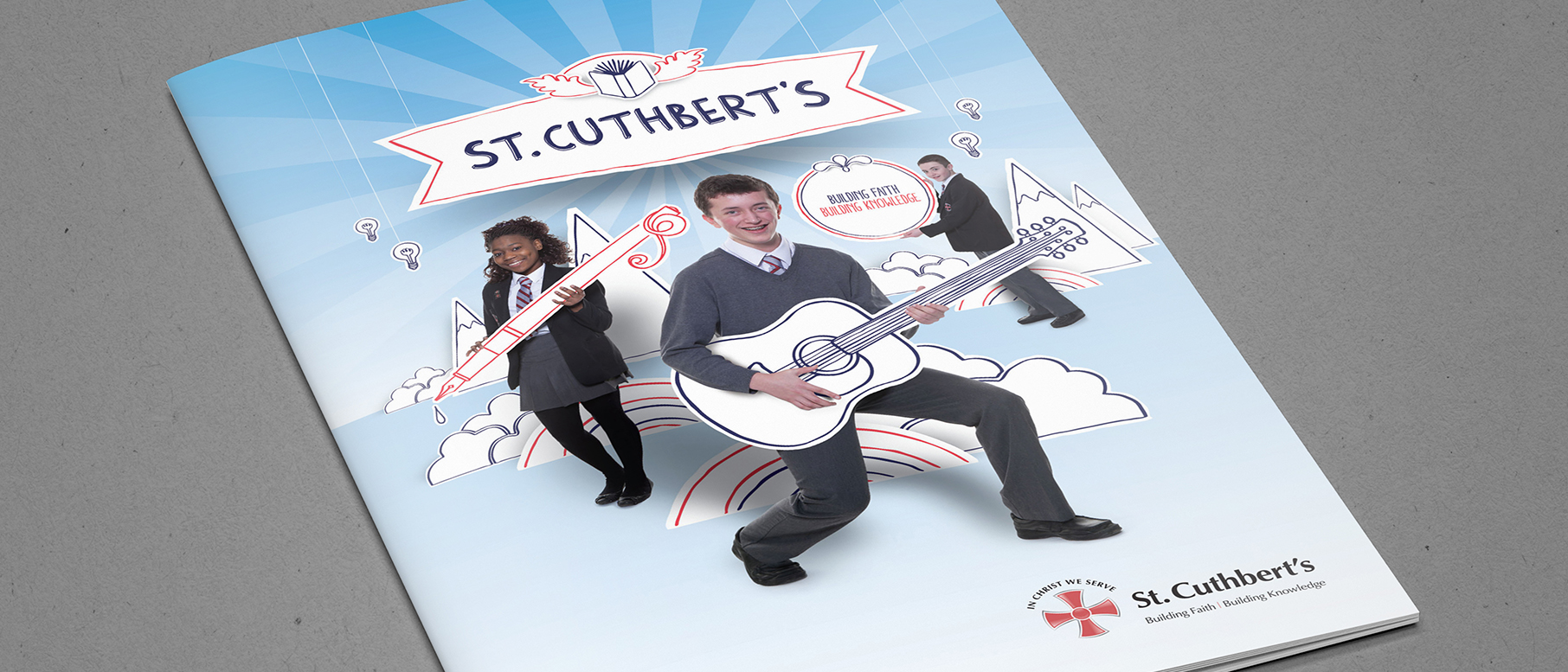 The brief
St Cuthbert's has a vibrant community yet in recent years had seen a decrease in the number of parents expressing the school as a choice. They needed to take action and raise awareness on being a credible and successful high school.

As an extensive rebuild of the facilities was already underway this was the perfect opportunity to rebrand. The school wanted a fresh and friendly feel, with a prospectus that showcased the school's offering and stood apart from the rest, creating something they could be truly proud of.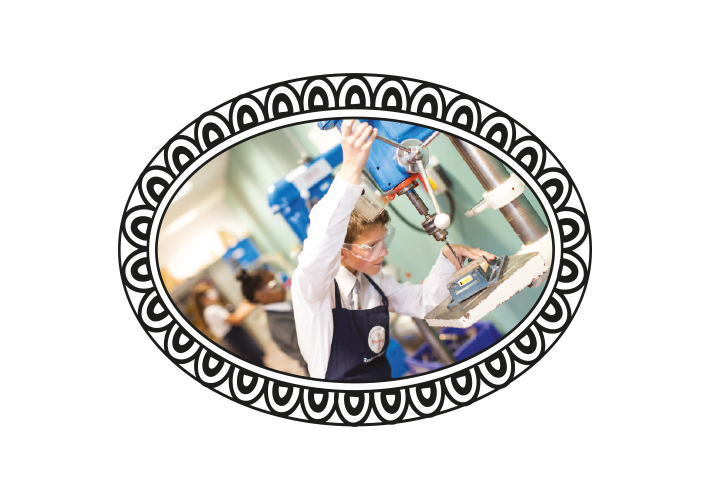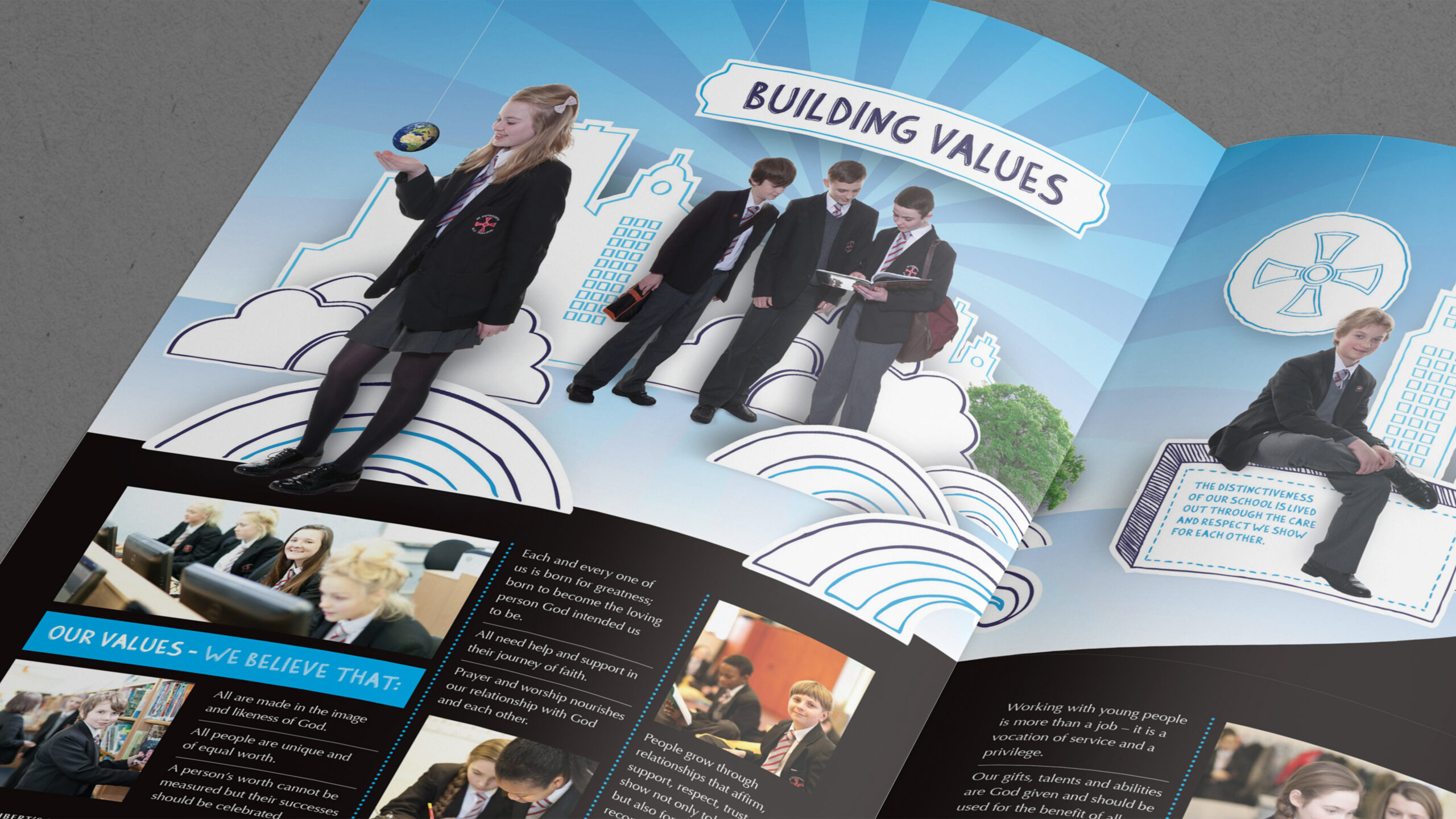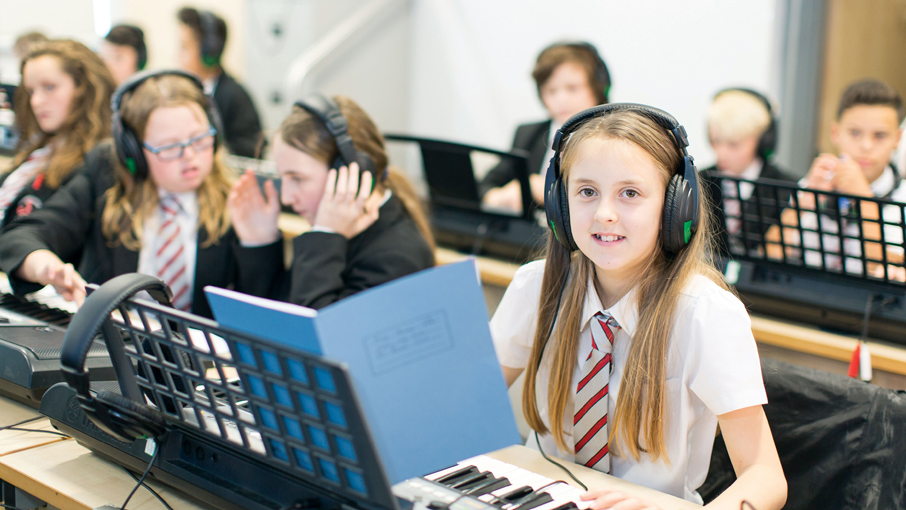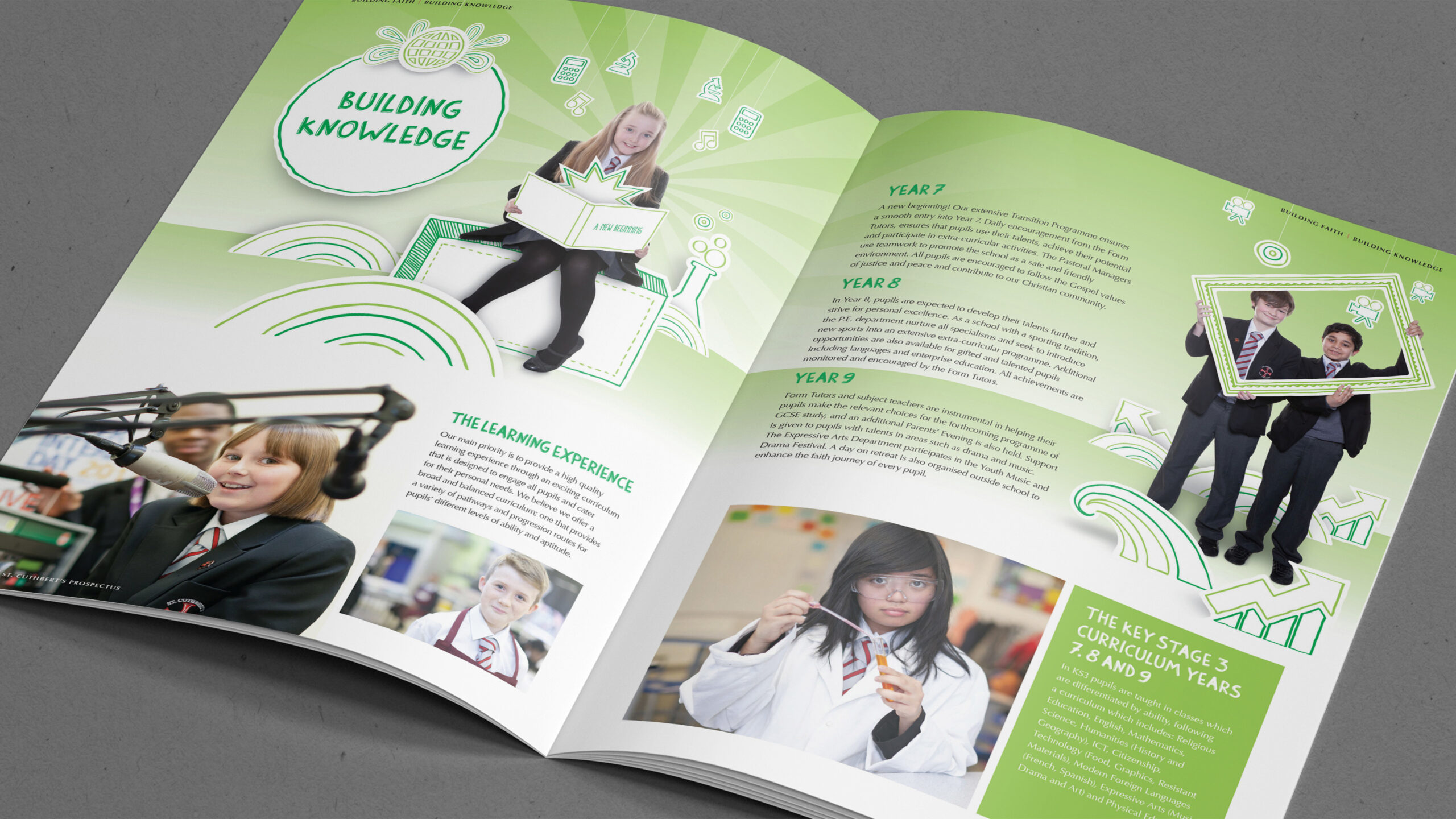 Building Knowledge
St Cuthbert's are a Catholic school with a Christian message, they welcome families from many different faiths. This single most important message encompasses their values, ethos and the experience of belonging to a spiritual community. This needed to be embedded in the new brand along with their pursuit for academic excellence.
Working with the staff at the school we set about developing messaging and a visual identity that would resonate with the both the parents and the children. The logo was refreshed to give it a modern feel and a supporting tagline was developed to reflect their values and vision and the new start in the new facilities being built…  'Building Faith, Building Knowledge'.
As the building work was still underway we opted to take little photography in the classrooms and instead focus on a shoot in a pop-up studio we made on site. The children were invited to come and have photographs taken, which would then be super imposed with illustrative graphics, bringing to life the dynamic school environment.
This was a fantastic way to get the children involved and create a real buzz around the new brand. The teachers at St Cuthbert's weren't afraid to push boundaries and together we created memorable, impactful and unique designs that were used across a wide range of materials.