Adapt Nutrition produce sports supplements that contain clinically proven, effective ingredients. Whatever your fitness goals, Adapt Nutrition products enable your body to perform at the highest level.
Be Strong, Adapt
It's always fun when a client comes to us with a new business venture as it usually means we have a blank canvas to play with, which really gets our creative juices flowing!

From logo to packaging materials we really enjoyed creating this exciting new brand identity for Adapt Nutrition.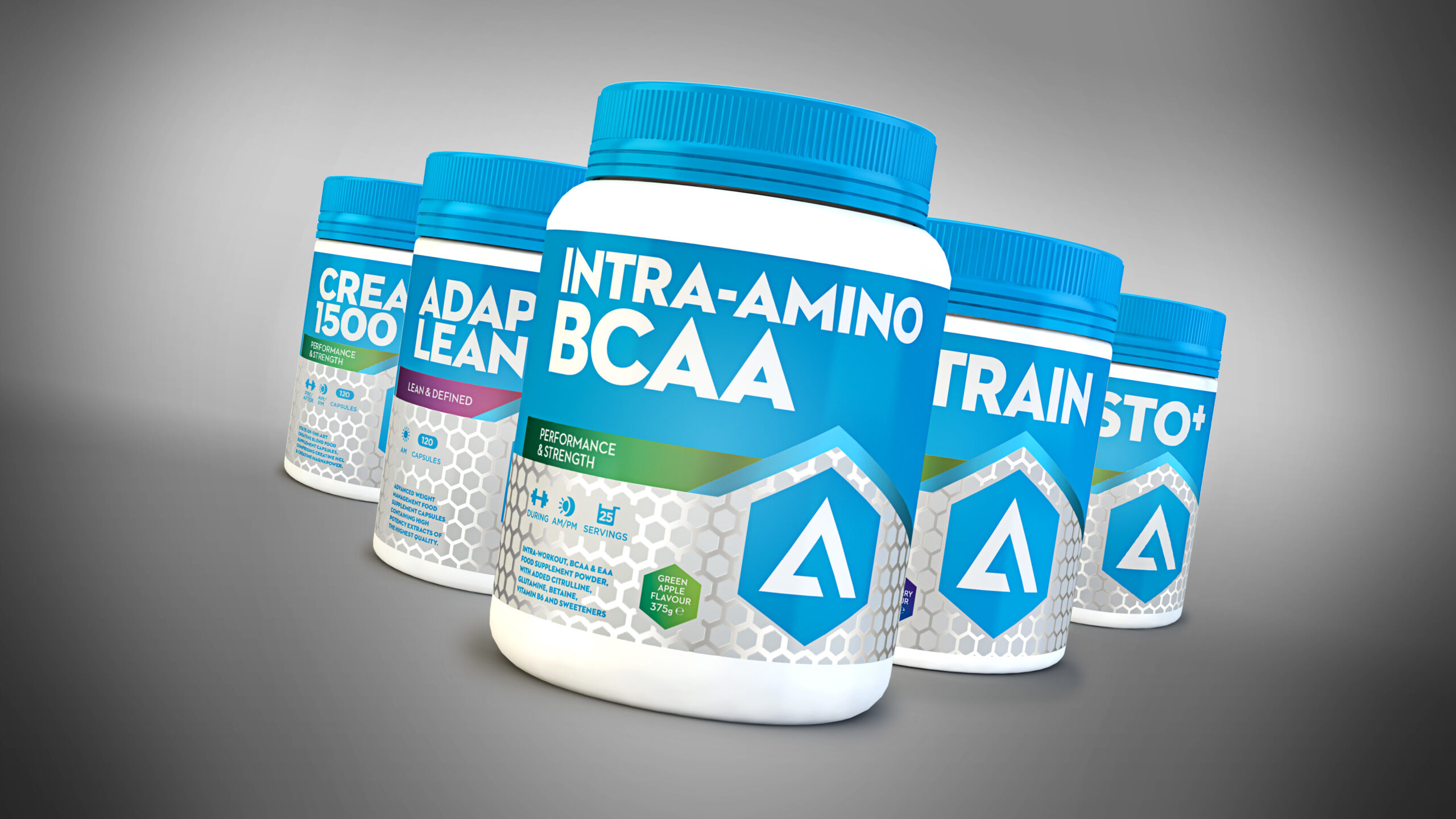 The brief
A high-end sports nutrition brand, Adapt Nutrition offer supplements that contain clinically proven, effective ingredients. Being a start-up in a highly competitive and saturated market is tough, so a compelling brand and stand out creative was a must.

Their brief was to create a powerful brand, we were told to think like 'Nike and Apple' – brands that make a real statement.

The client wanted their logo to symbolize strength and emphasize their USP - all the ingredients used are natural.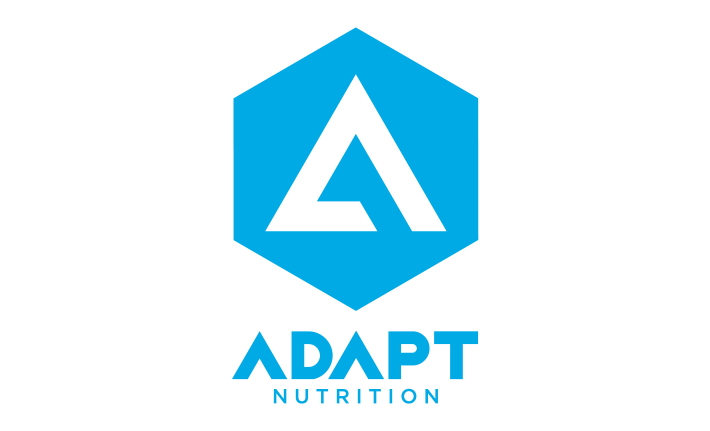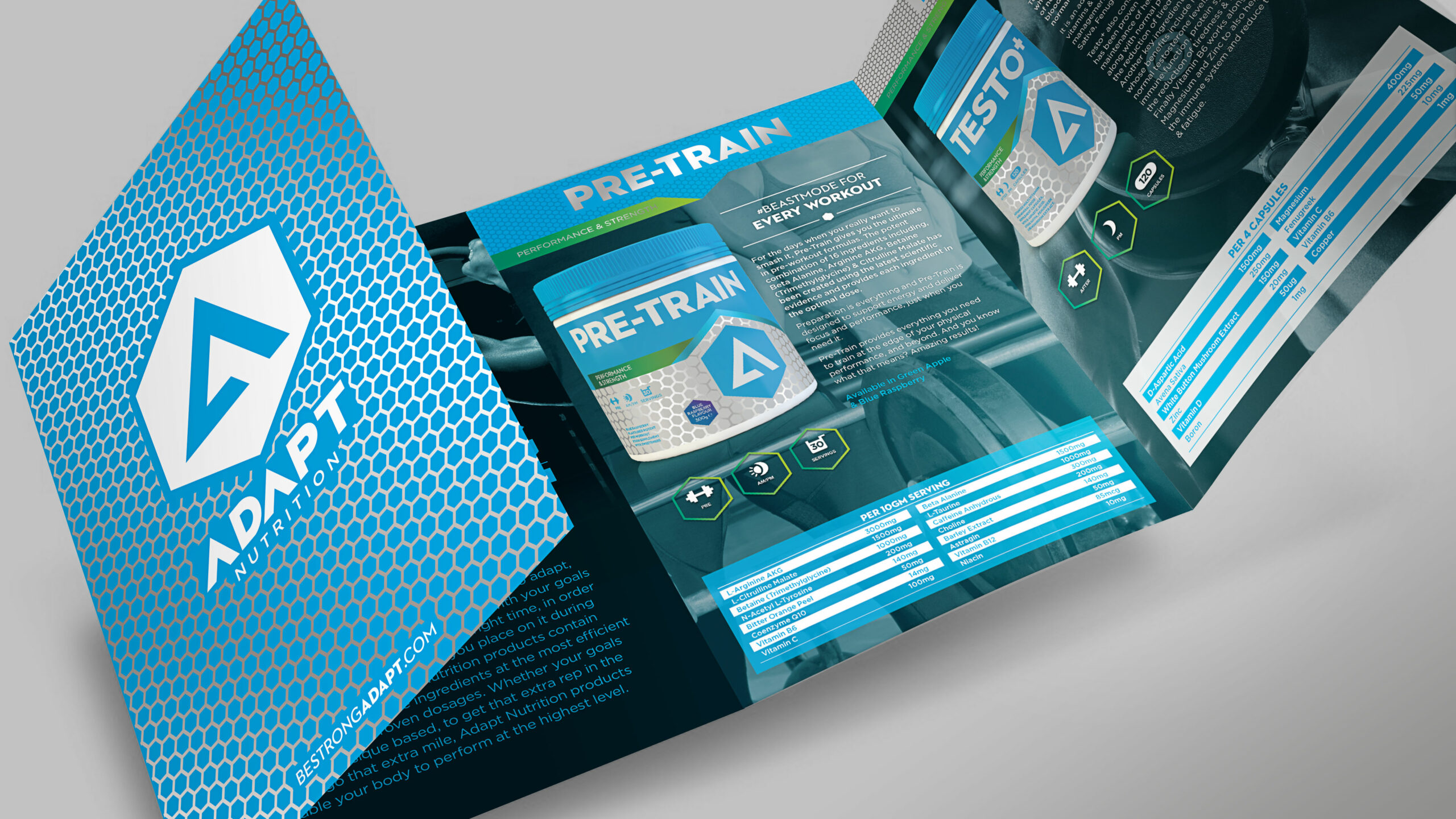 High energy creative
Exploring this USP we created ideas inspired from a honeycomb, with hexagon shapes and designs. The honeycomb structure is strong, rigid and light, and represents a natural feel – perfect for the ethos behind Adapt Nutrition.
Collaborating closely with the client, we successfully produced a logo and identity that suited the consumer, with an impactful, high end design. This project was a real team effort, from initial decision on the brand name, to designing the visual identity, website and supporting materials.

We created packaging labels for the products and an effective sales and presentation kit including roller banners, exhibition stand, apparel, adverts factsheets and logo ident.
To give the packaging a 'premium touch', we printed the labels on a metallic stock, helping the products stand out from other sport nutrition brands you see on the shelf. The Adapt brand successfully hit the shelves of health and food online retailers like Powerhouse Fitness and Monster Supplements.