Mind is a mental health charity, that campaigns to make sure no one has to face a mental health problem alone.
Blue Light Programme
We were asked to help Mind with their new Blue Light Programme, which provides mental health support for the emergency services staff and volunteers from the Police, Search and Rescue and Fire and Ambulance services across England.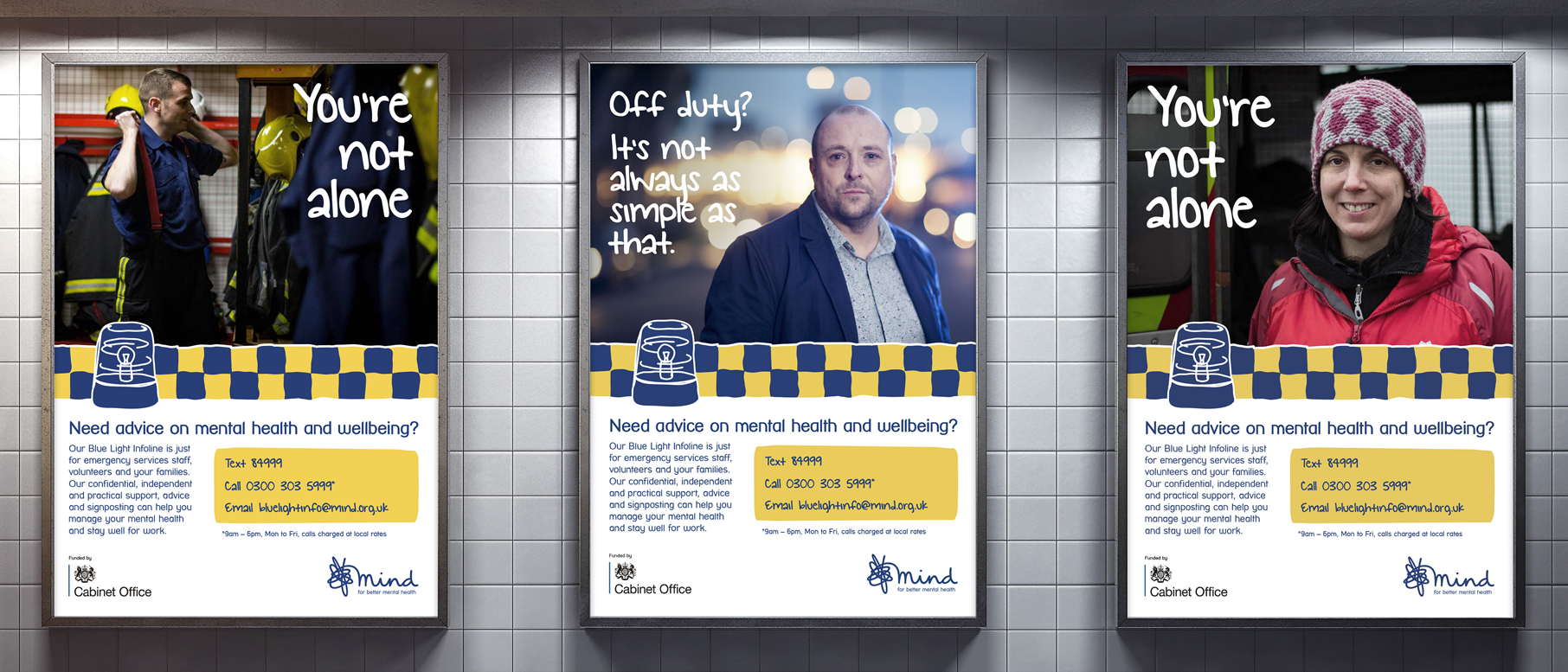 The brief
Mind's independent research showed that members of the emergency services are at even more risk of experiencing a mental health problem than the general population, but are also less likely to seek the support, which is why the Blue Light Programme was vital to help stop this stigma and encourage others to seek help.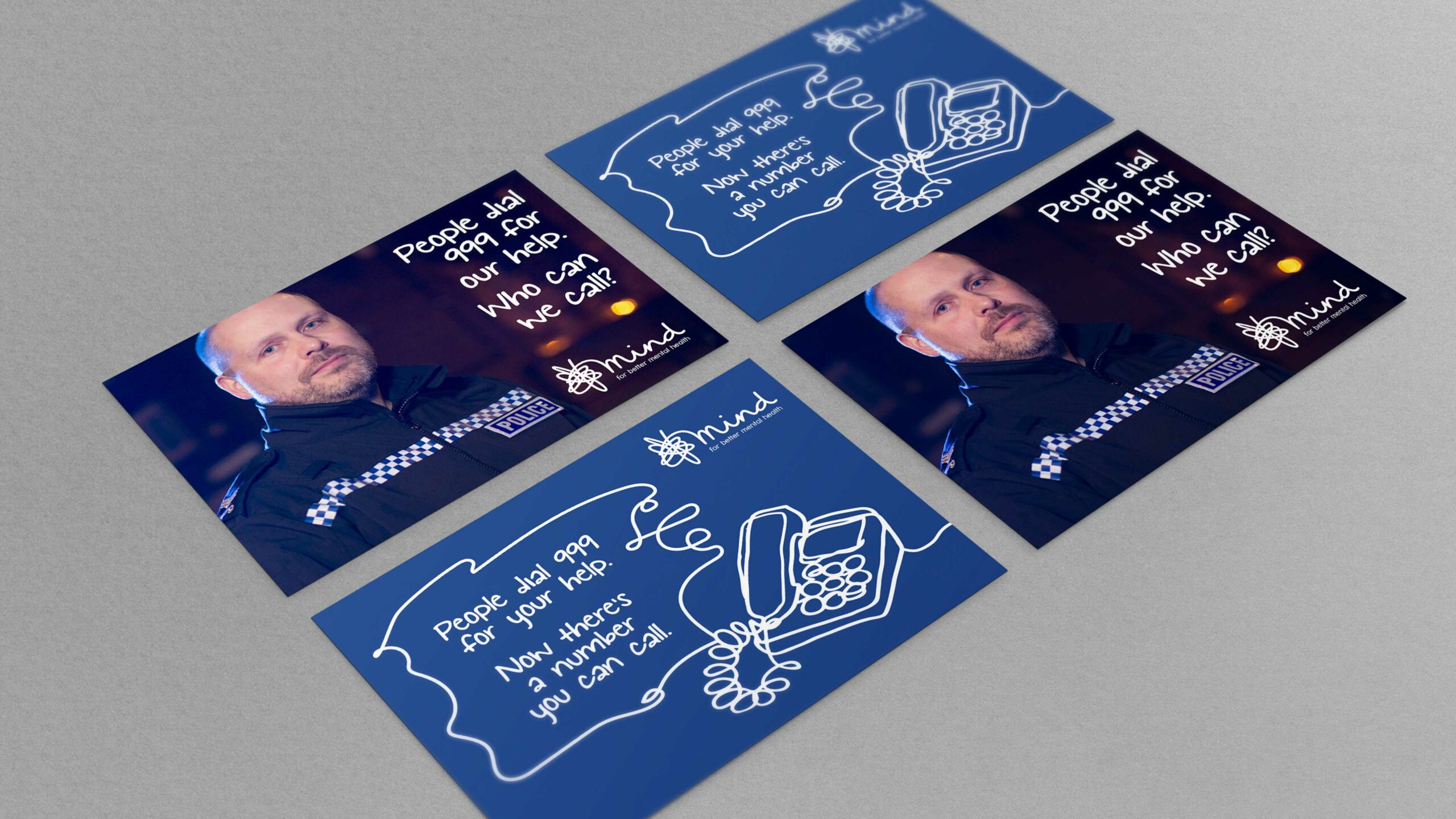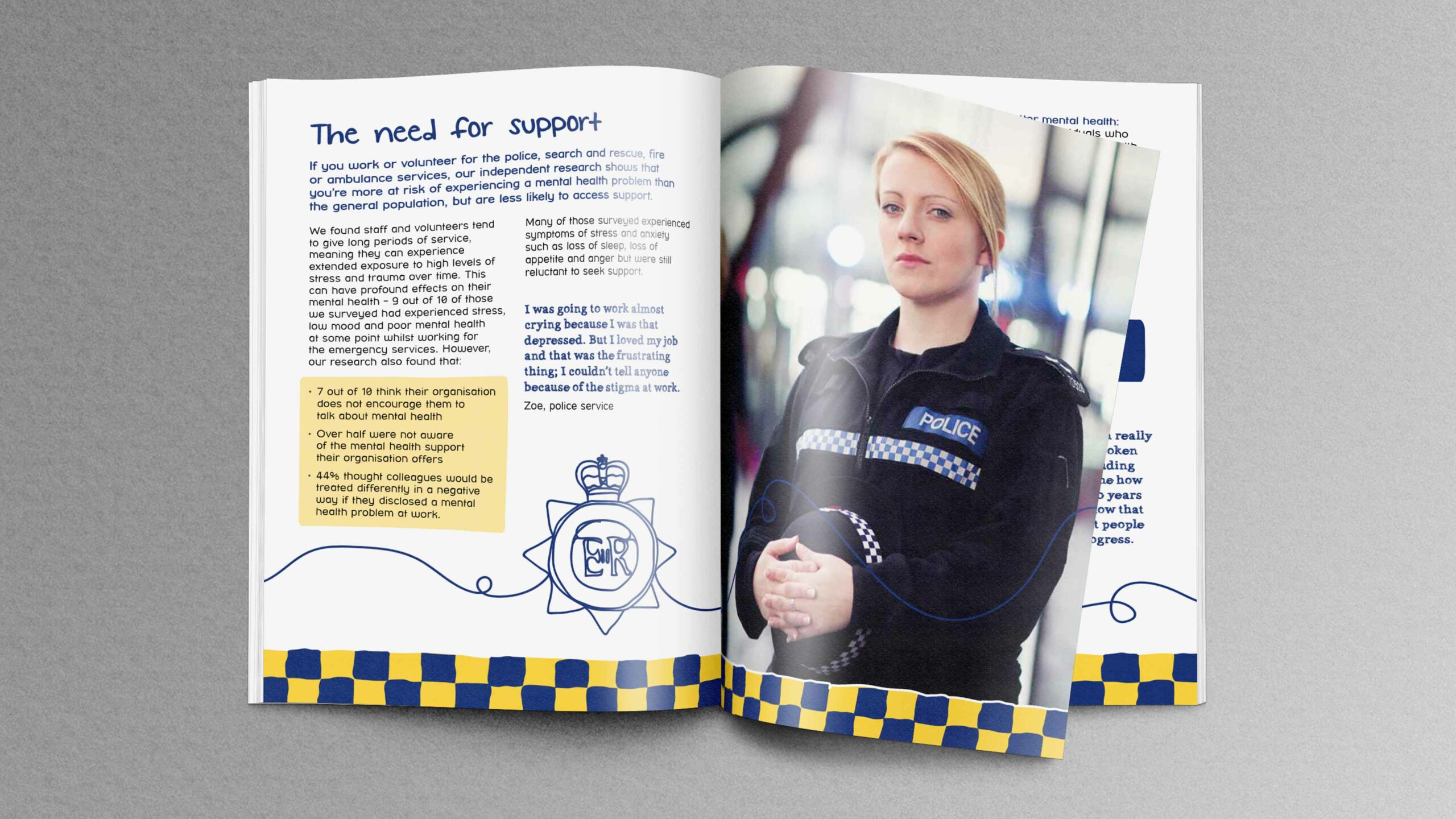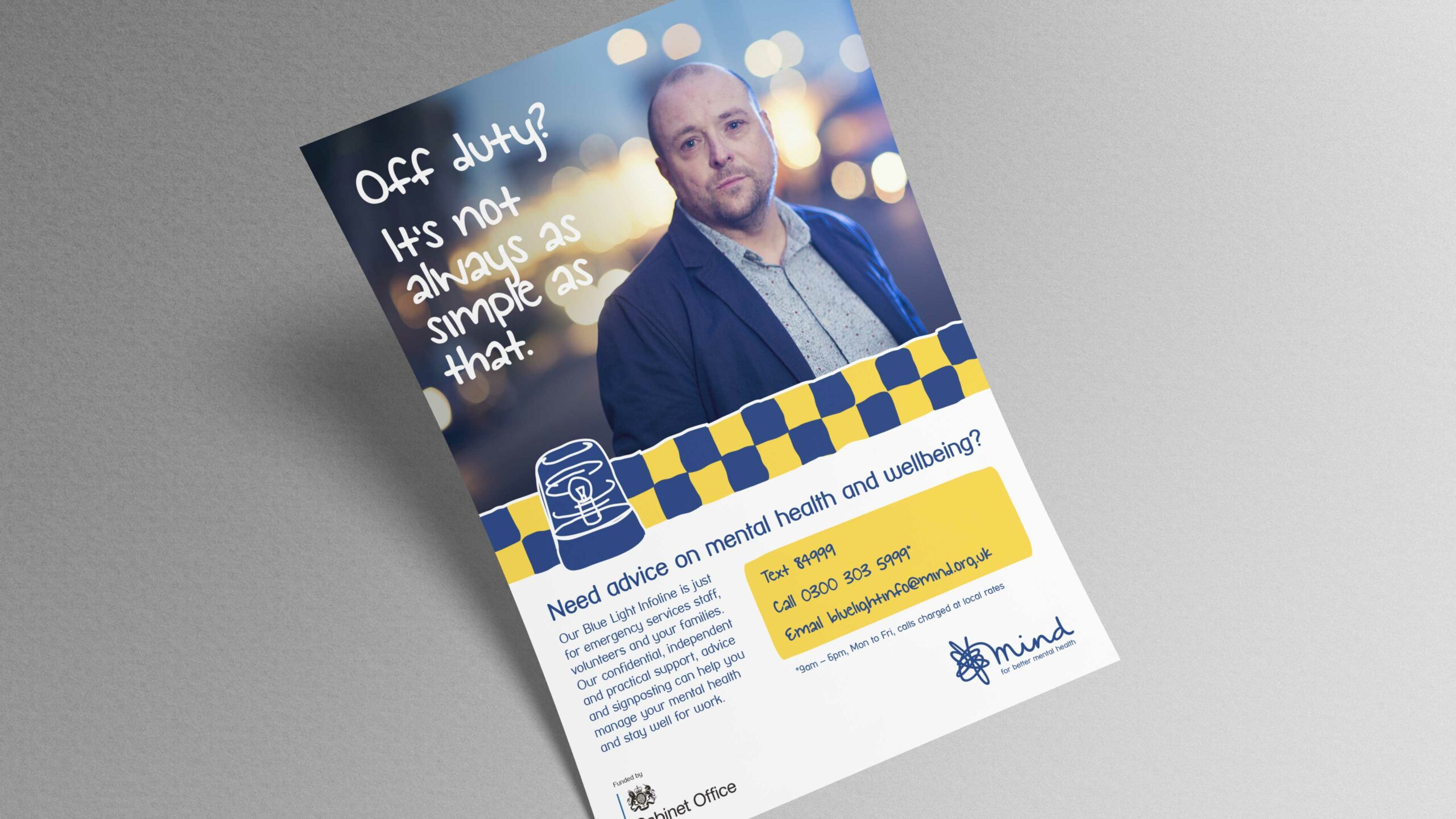 Our approach
We worked collaboratively with Mind to develop a range of materials for the campaign. We utilised their already existing photography which worked really well with both the branding and content. We worked closely to produce various leaflets aimed at Search and Rescue, Ambulance and Fire Rescue employees.
Each leaflet provided information about how to manage your mental wellbeing and included a relevant case study. Posters were also created and put up around the workplace, again using Mind's pre-existing photography to really help get the message out and create awareness, whilst also keeping the creative on brand and consistent, making the Blue Light Programme easily recognisable.
We also designed bespoke illustrations to be placed on postcards with the strapline 'People dial 999 for your help. Now there's a number you can call'.
Deliverables also included brand guidelines, a project toolkit, contact cards to be given to members of the services, campaign animation to be featured across social media and digital platforms and bespoke brand illustrations for Mind to use throughout their campaign communications.
Materials have also been translated and designed in welsh for Mind Cymru.