Keep Britain Tidy is an independent environmental charity. The organisation campaigns to reduce litter, improve local places and prevent waste.
Clean Sheffield
A campaign encouraging the people of Sheffield to take the Clean Sheffield Pledge and put their rubbish in a bin rather than littering their own neighbourhoods. This colourful and attractive campaign is aimed at businesses, residents and community groups and aims to bring people together to help make Sheffield a cleaner city.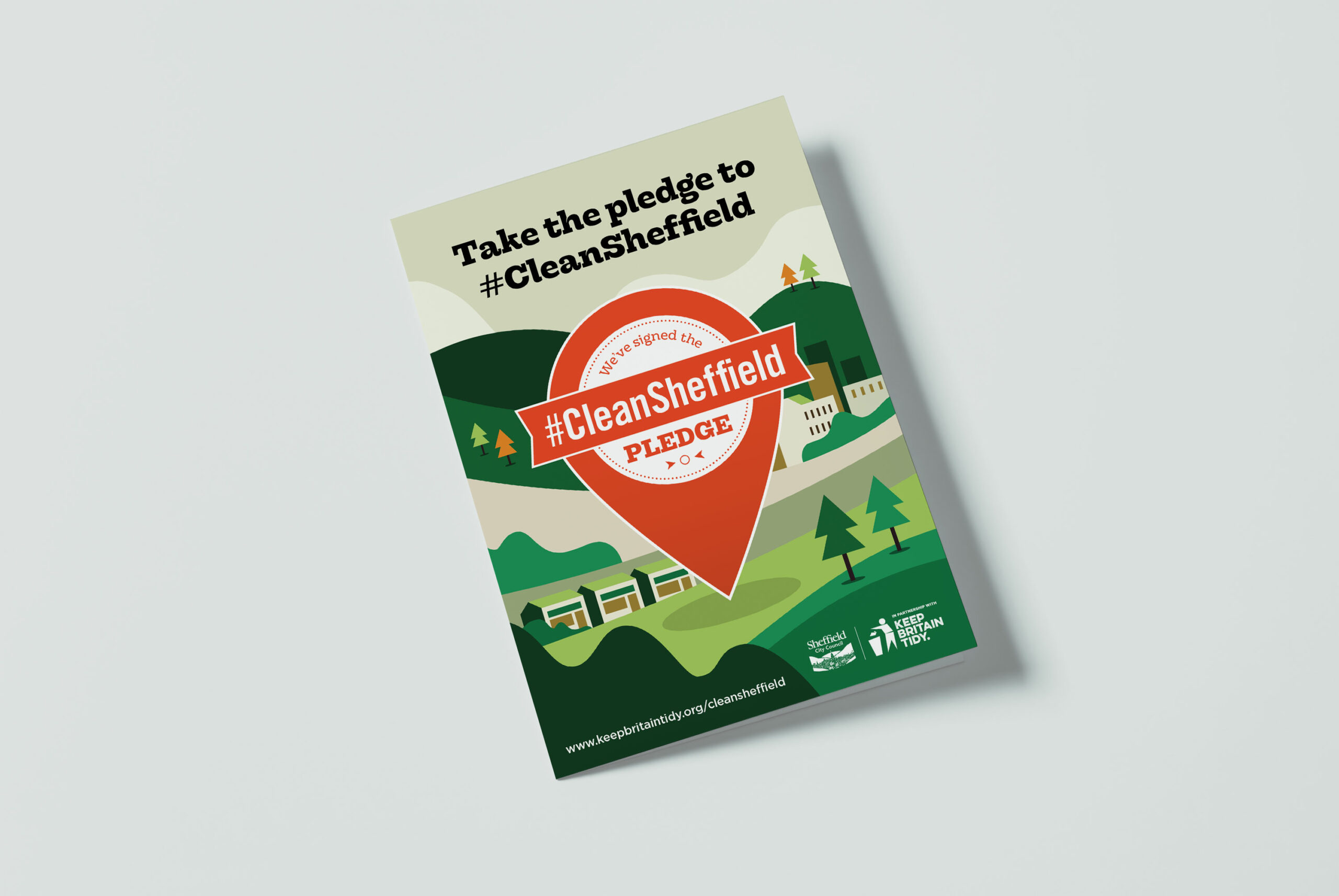 The brief
Create a campaign identity to target local businesses, individuals and communities with positive and friendly messages. It must have a serious call to action but promote an upbeat and fun solution rather than sounding 'doom and gloom!' First raise engagement and awareness, then get pledges of action. The ultimate goal of this behaviour change campaign was to reduce litter dropped on the streets via self awareness of the problem, and taking action within the communities.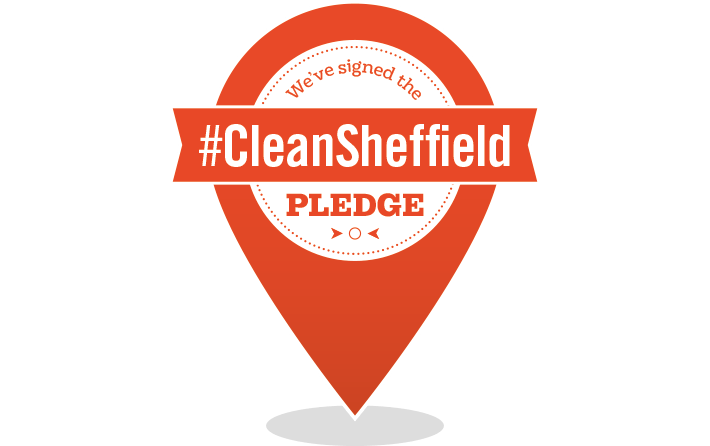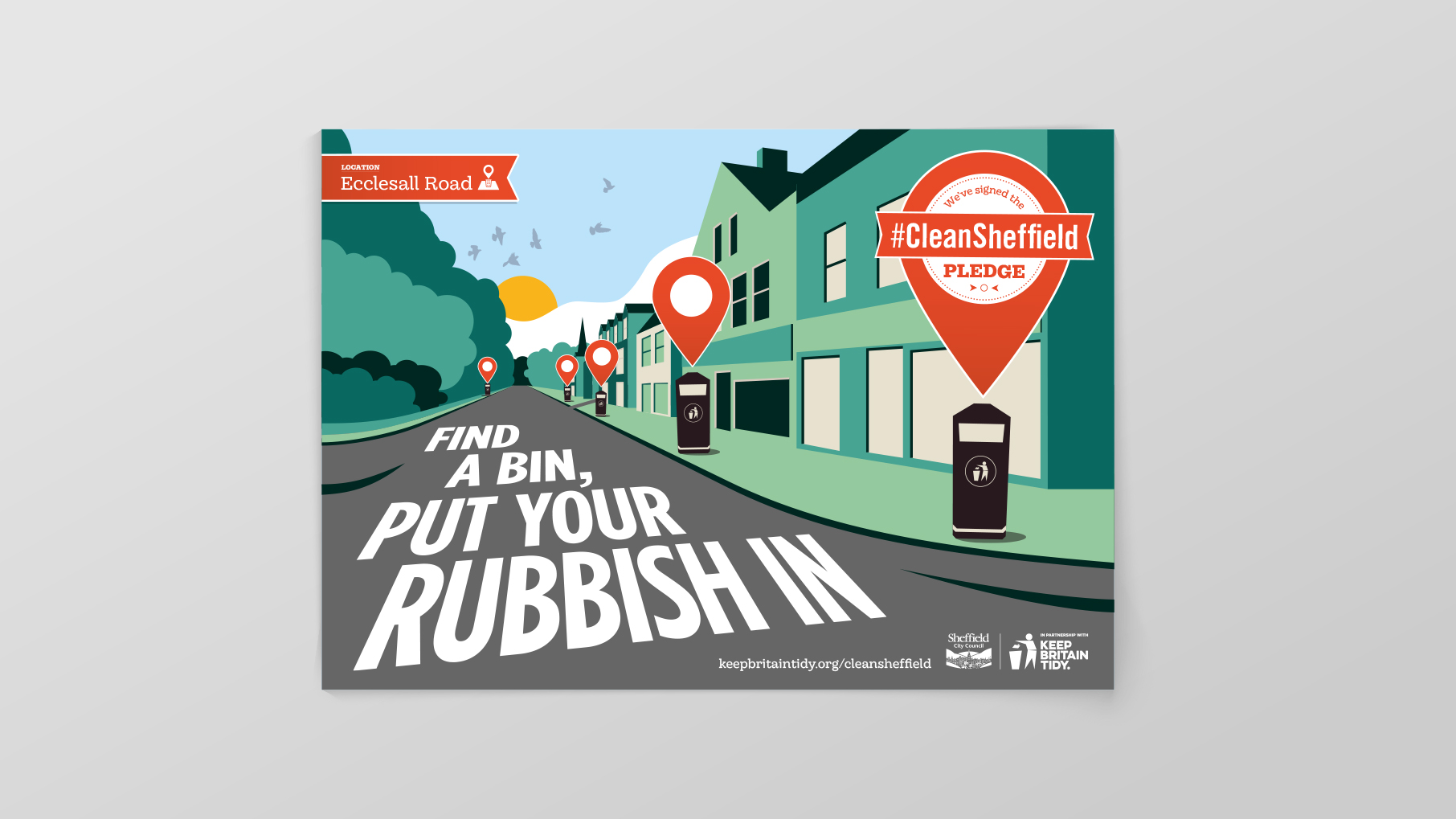 Our approach
Initially we conceptualised three creative routes for the campaign which were quickly illustrated via scamped up sketches, this is a typical way we like to share base ideas. These scamps were accompanied with example messaging, mood boards and our rationale, outlining approaches for art-direction of photography or illustration.
We conducted a focus group to gain feedback and valuable insight for the creative concepts. This helped identify the most effective advertising concept to take forward by signalling what worked best with the intended audience.
We settled on the adcept of 'Find a bin, put your rubbish in' with the visuals showing the target area with exact bin locations marked with bright red map pins. The idea of finding things on a map and locating a bin for rubbish are connected and a label on the creative shows the actual location of the target area, tying it all together.
Apart from finding and using available bins, there is also a message to take the #CleanSheffield pledge, which is a wider strategy to get local businesses involved in supporting and promoting the campaign.
A bespoke illustration was created for each location with its own colour scheme to help differentiate the areas. It was important that the illustrations be recognisable to local residents to help engagement and that the locations of buildings and bins was accurate.
The final creative is bright, colourful and most importantly, has a positive feel. Reminiscent of vintage British holiday posters but with a crisp modern feel.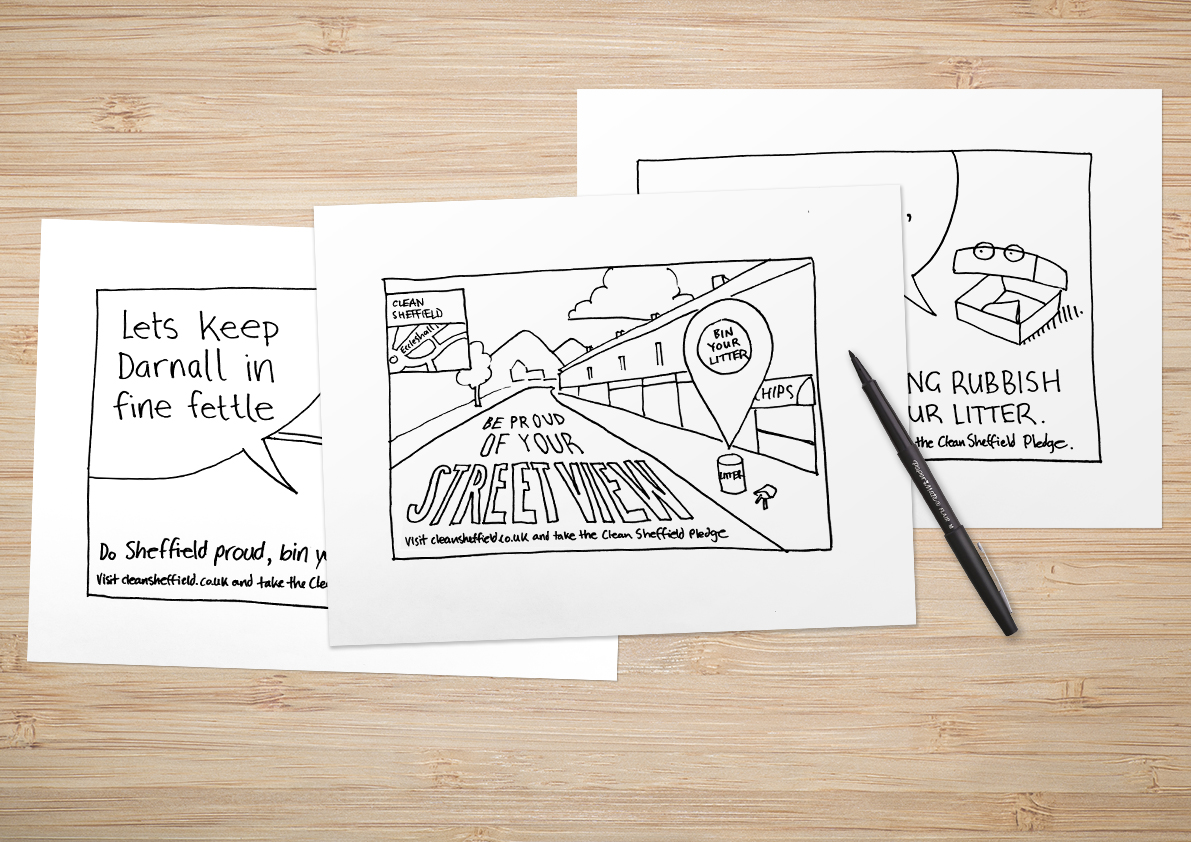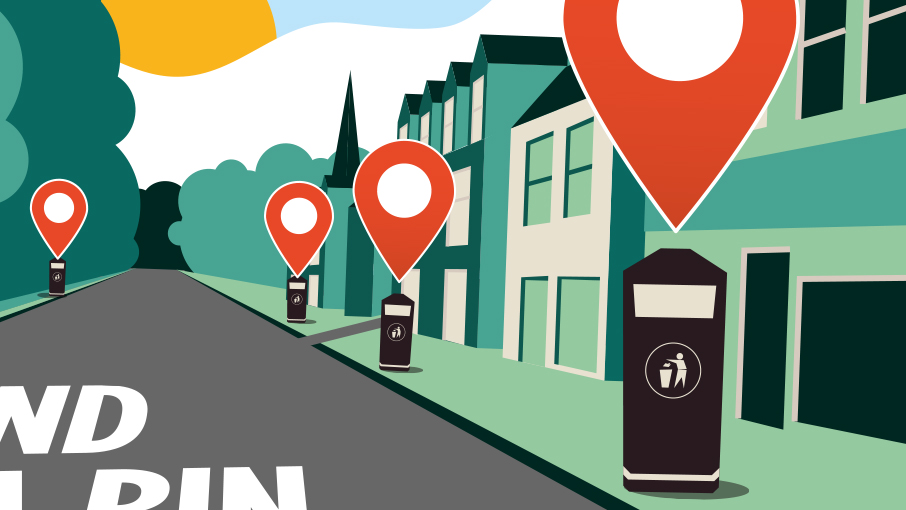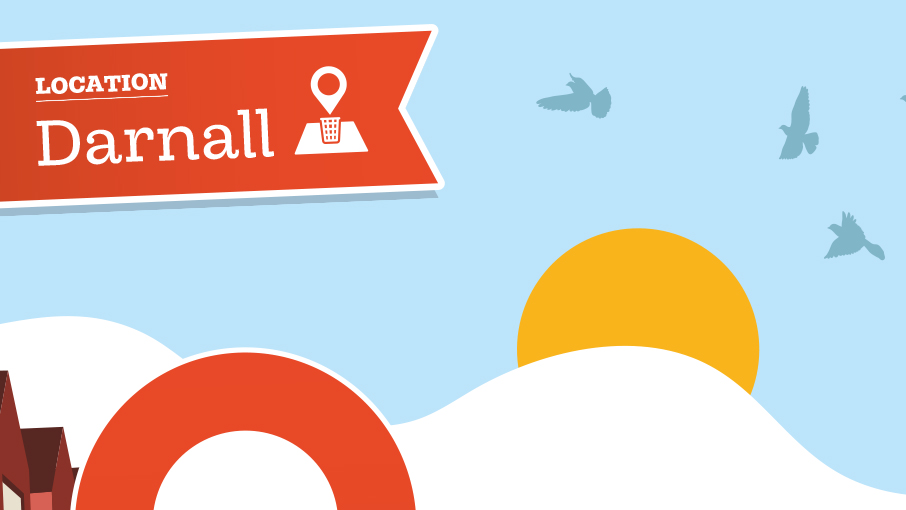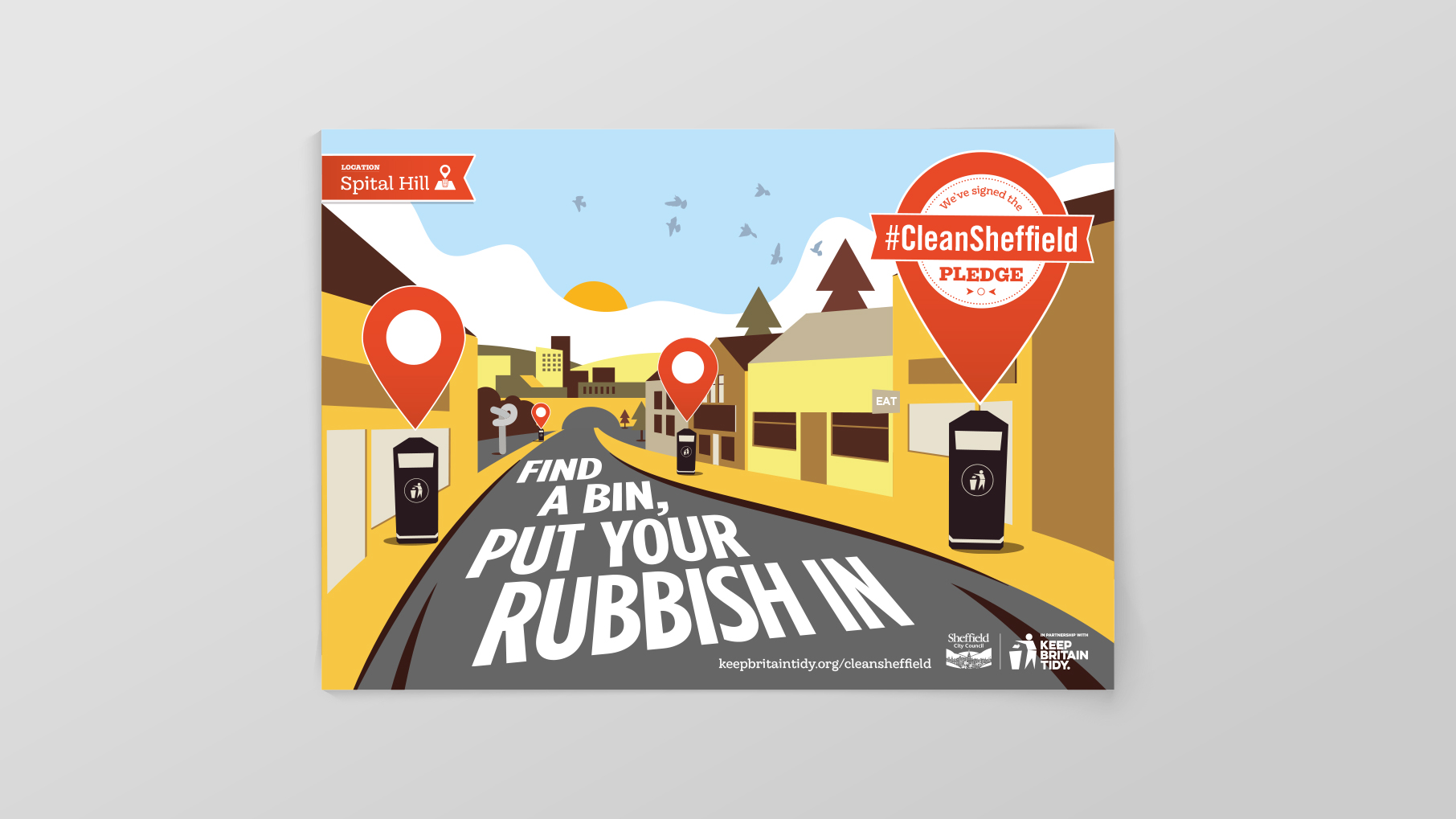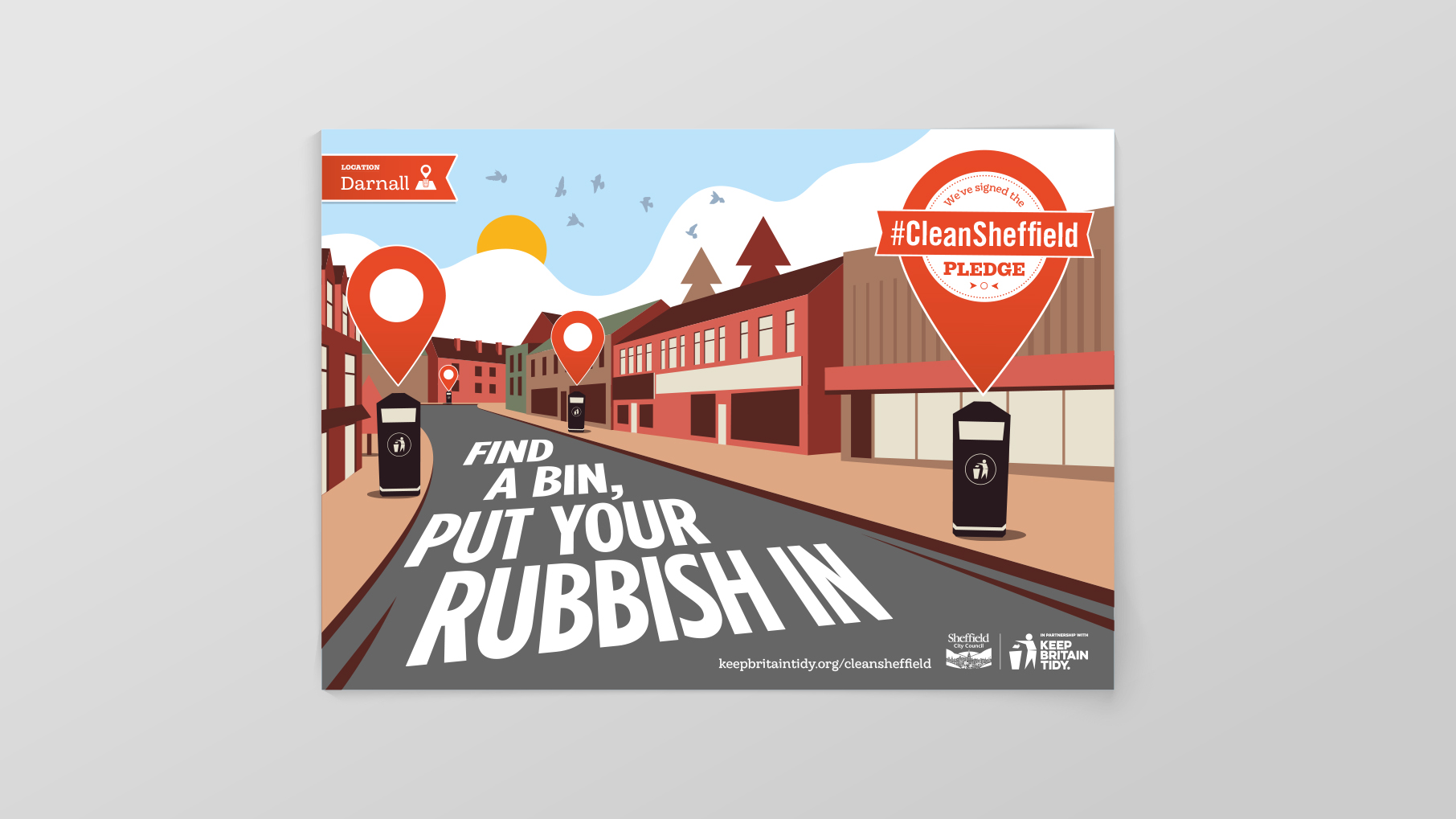 Pledges
Local businesses and residents received the campaign really well with many pledges taking pride of place in their windows. The personalised campaign, identifying the local landmarks & famous streets, had a positive impact on people taking ownership of the area and made them take action. We are really happy with the results of how the campaign looks and more importantly the feedback from the public. Keep Britain Tidy & Sheffield Council told us that the residents have actively engaged and they are seeing great results already.