Keep Britain Tidy is an independent environmental charity. The organisation campaigns to reduce litter, improve local places and prevent waste.
Let's Talk Rubbish
A litter resource pack aimed at primary schools to enable children to learn about the impact of dropping litter. This engaging and imaginative pack also helps raise awareness of the Eco-Schools programme, run by Keep Britain Tidy.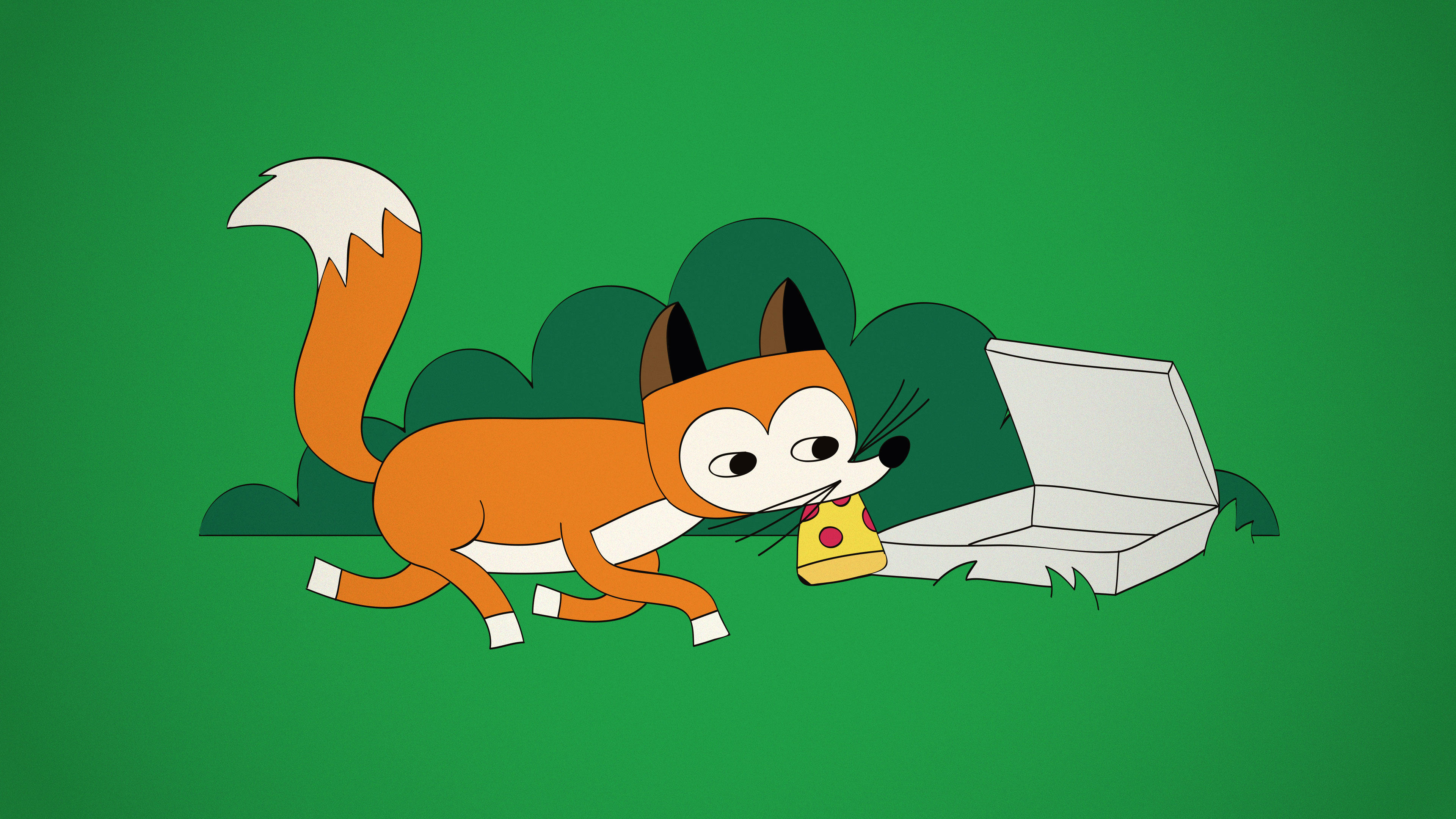 The brief
It might seem like a tall order to make the subject matter of 'litter' a fun and engaging one for young children, but this was a challenge we really enjoyed!

With lots of research, Keep Britain Tidy had created a number of resources to help teachers with this topic, including classroom activities, assembly plans and posters.

The brief was to take these resources and combine with exceptional creative to help engage the attention of the children. It was also important to raise awareness of the great work Keep Britain Tidy do, especially with the Eco-Schools programme.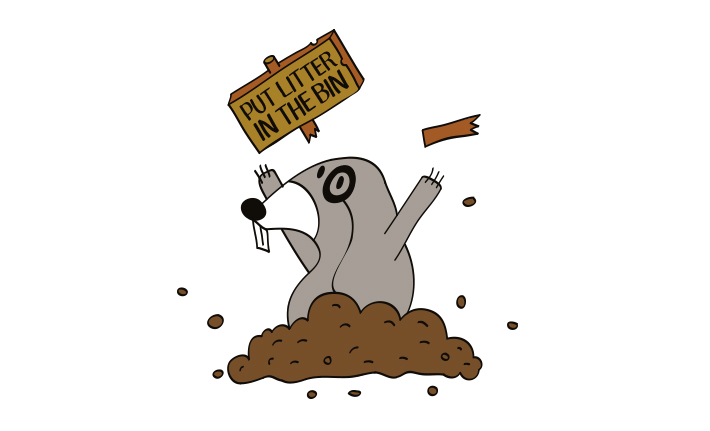 Our approach
We developed a series of friendly and fun animal characters that would feel familiar to children including dogs, cats, birds, foxes and hedgehogs. Created with a colourful and illustrative style, we designed scenes with the characters showing the perils that litter has on the local wildlife and environment.
Designing illustrations in a line art style also made them perfect to adapt for a colouring activity sheet for the children.
We also worked closely with the marketing team at Keep Britain Tidy to devise a campaign title and tagline that was straight to the point and worked well with the tone the illustration style had set. A slightly cheeky title of 'Let's Talk Rubbish' was quickly decided with the tagline of 'Put litter in it's place'.
Sticker sets were also created and proved a successful incentive with rewarding children who took part in the activities.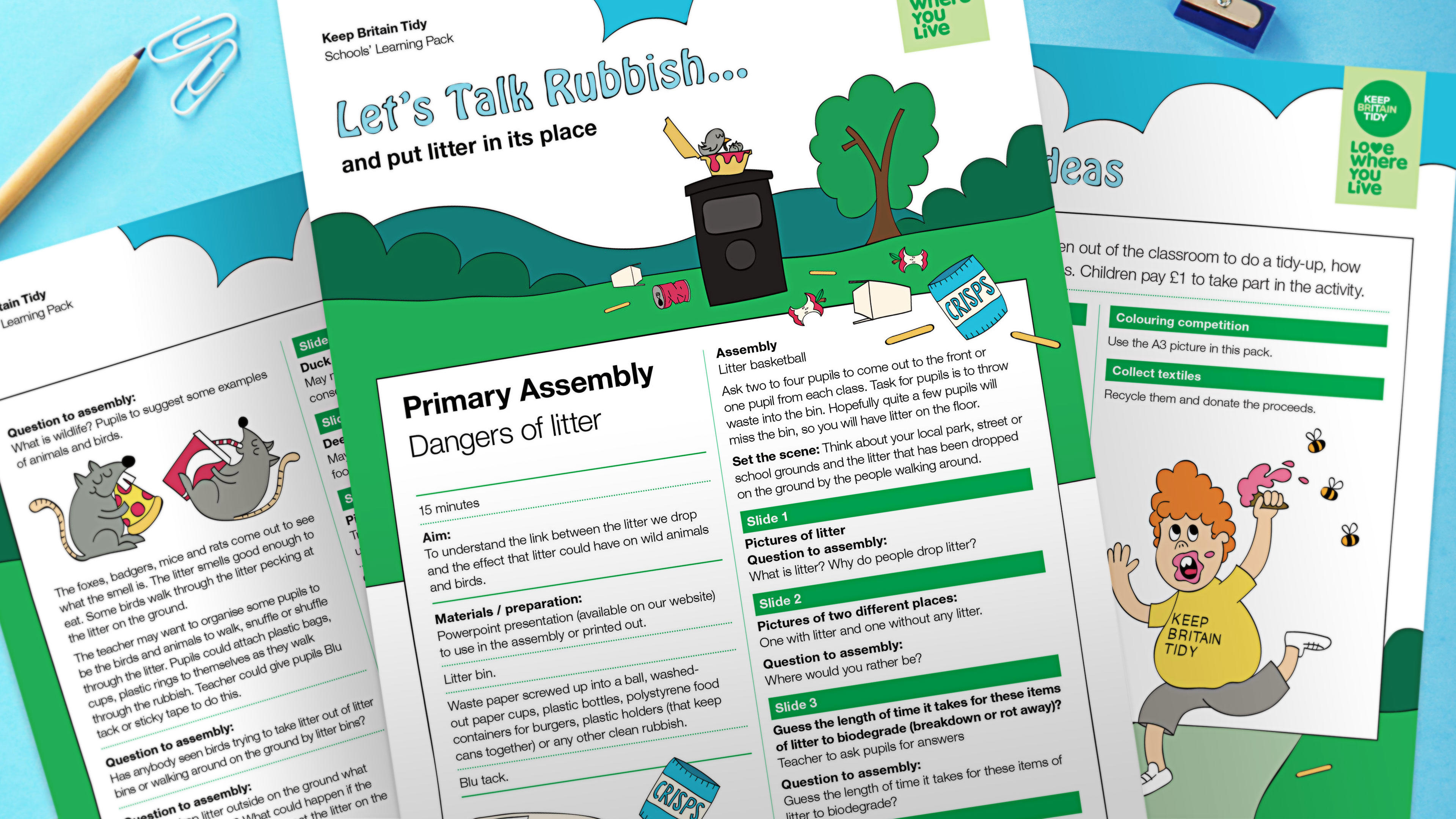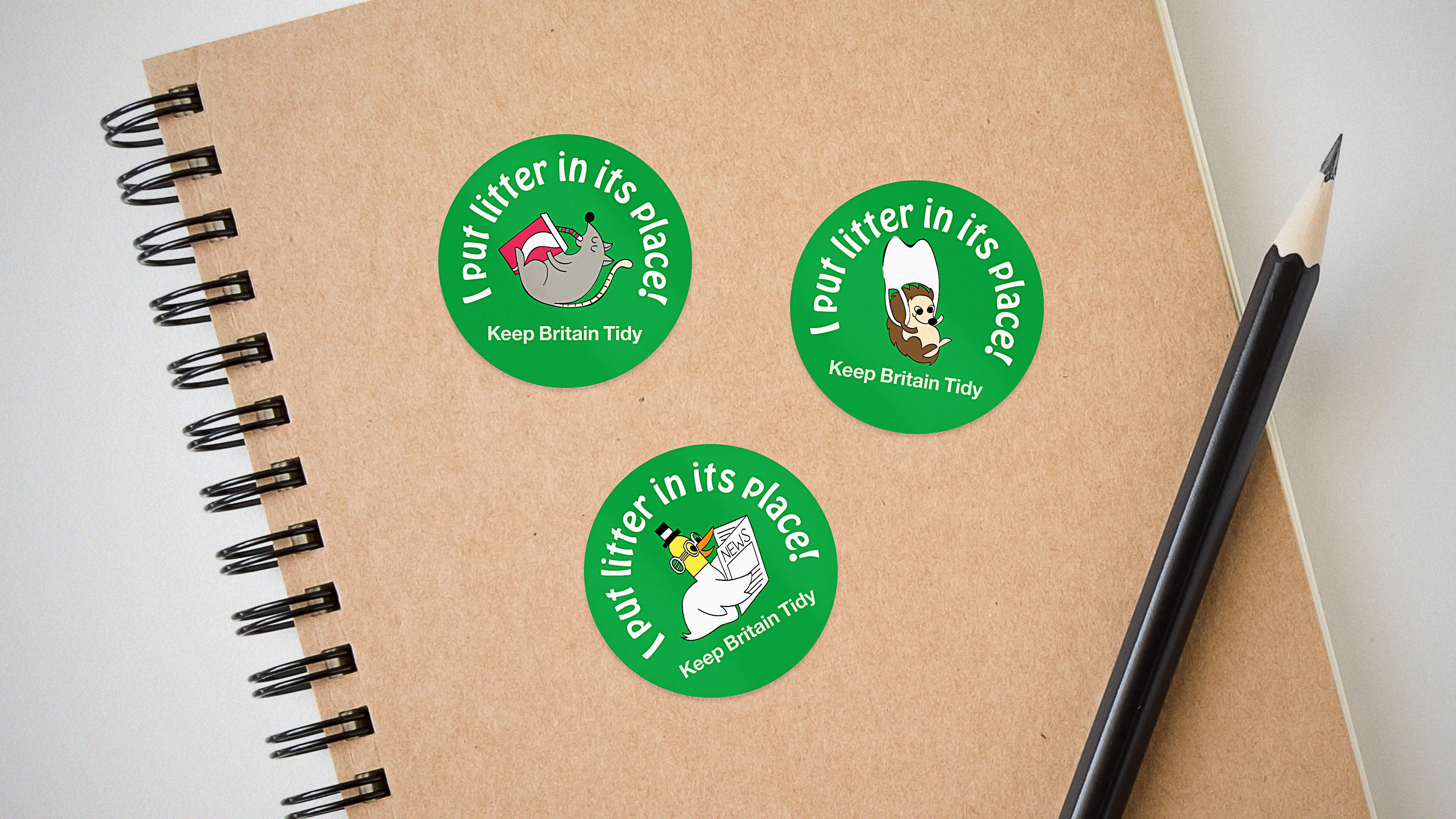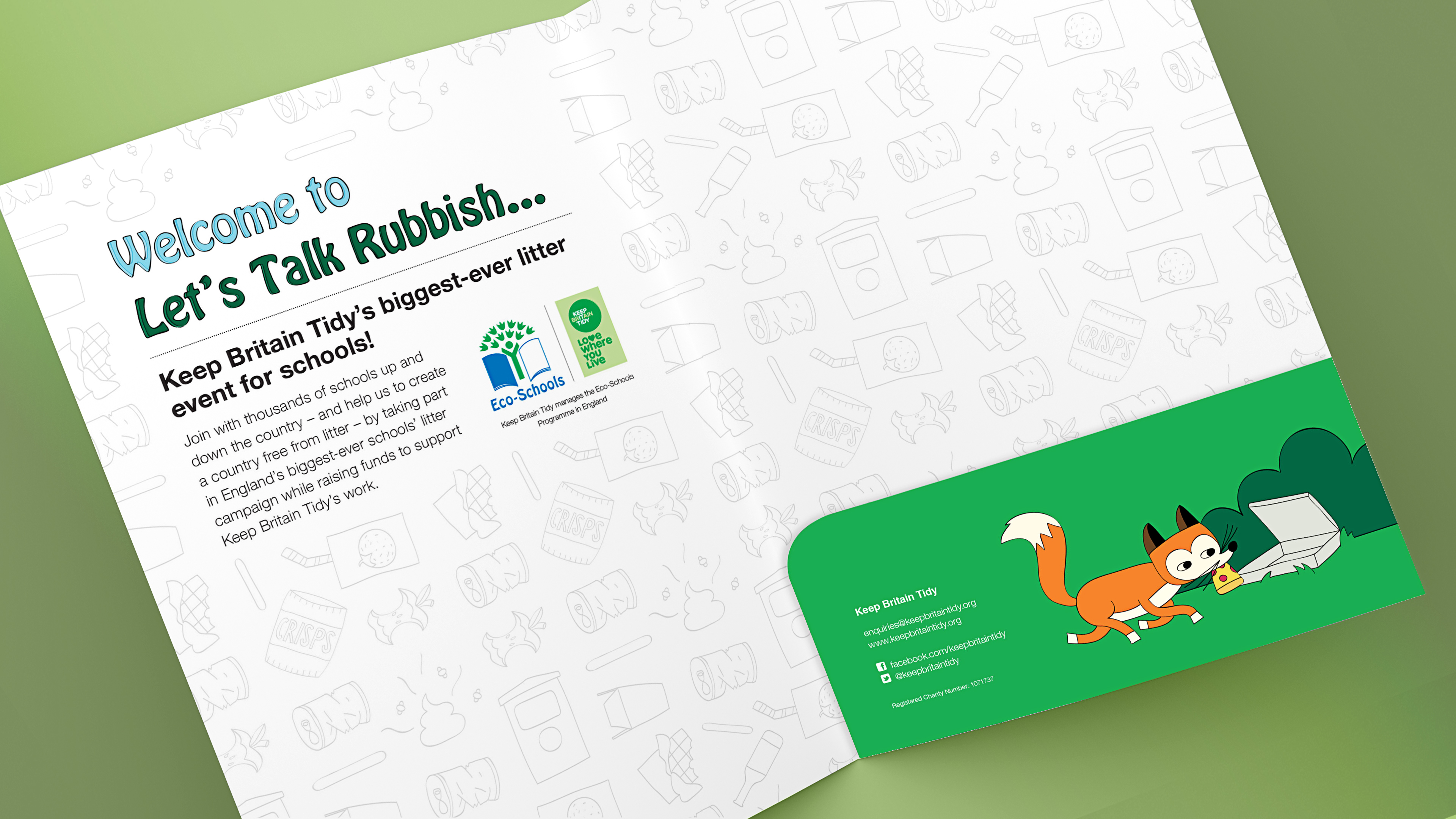 Put litter in it's place
This school pack gives teachers the perfect tools to help discuss, explore and reflect on the problem of litter in their community and the effect it has on the environment.
As well as the printed pack with all the essentials, an online version was created making the materials easily accessible to a wide audience. Schools can download the activities and then print the materials as and when required, reducing waste.
All these resources can help a school on its Eco-Schools journey to achieving the prestigious Green Flag award. Also included in the pack are ideas and sponsorship forms to aid in the fundraising aspect of the campaign.
Appealing to children at a young age to help reinforce the message to "Put litter in it's place' and encourage behaviour change is vital to the the future protection of wildlife.