Community Integrated Care is a national social care charity which provides care and support to thousands of people across England and Scotland.
Are you a GameChanger?
GameChangers was a highly successful internal employee campaign aimed at encouraging staff from around the country to become representatives and attend 'regional forums'. Using a ballot system, the 6000+ staff were able to vote on who they wanted to represent them in their region. The elected regional representatives created the national GameChanger forums.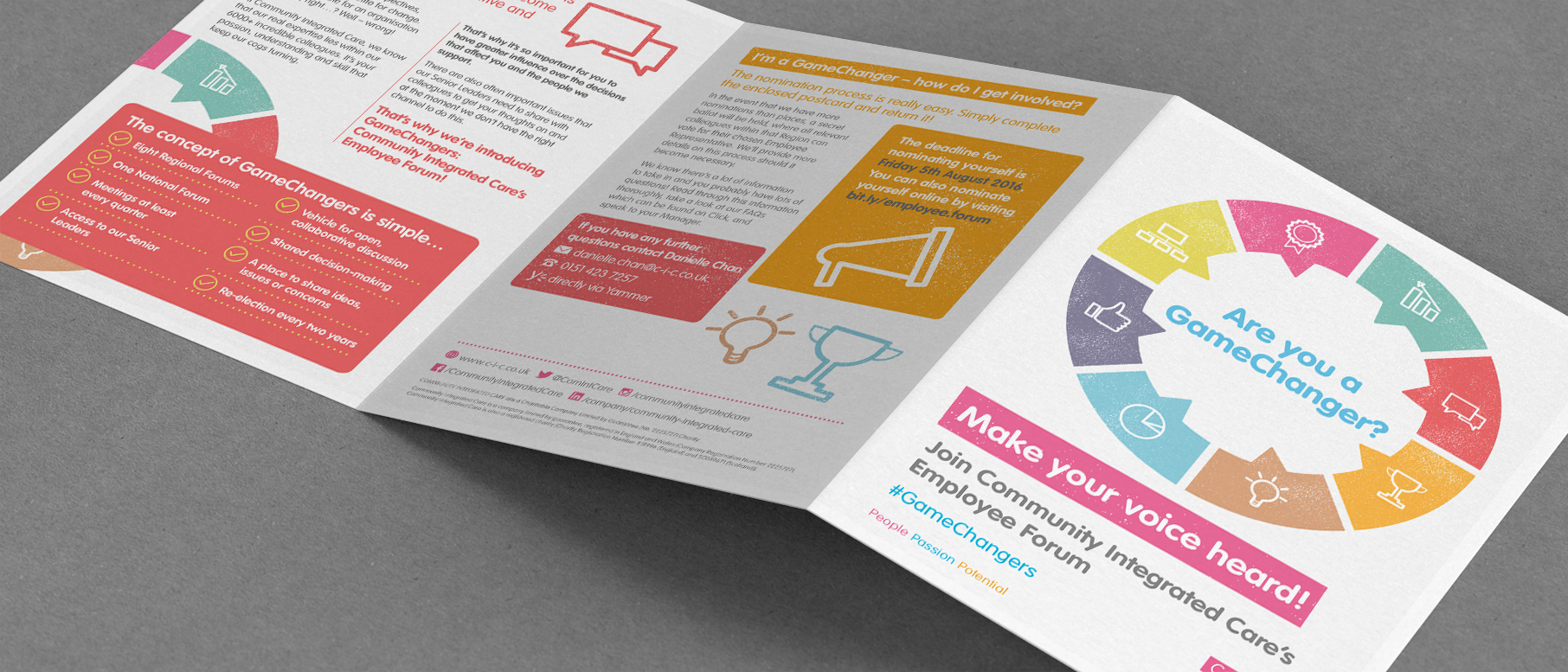 The brief
Create an engaging internal campaign, encouraging staff to take part in the election for the GameChangers forum, an opportunity to have a pro-active voice within the organisation. We were asked to create a unique, striking design to distinguish from other internal communications within Community Intergrated Care, empowering staff to get involved and submit votes.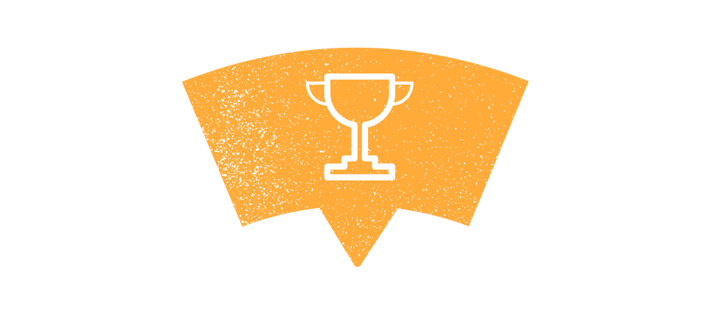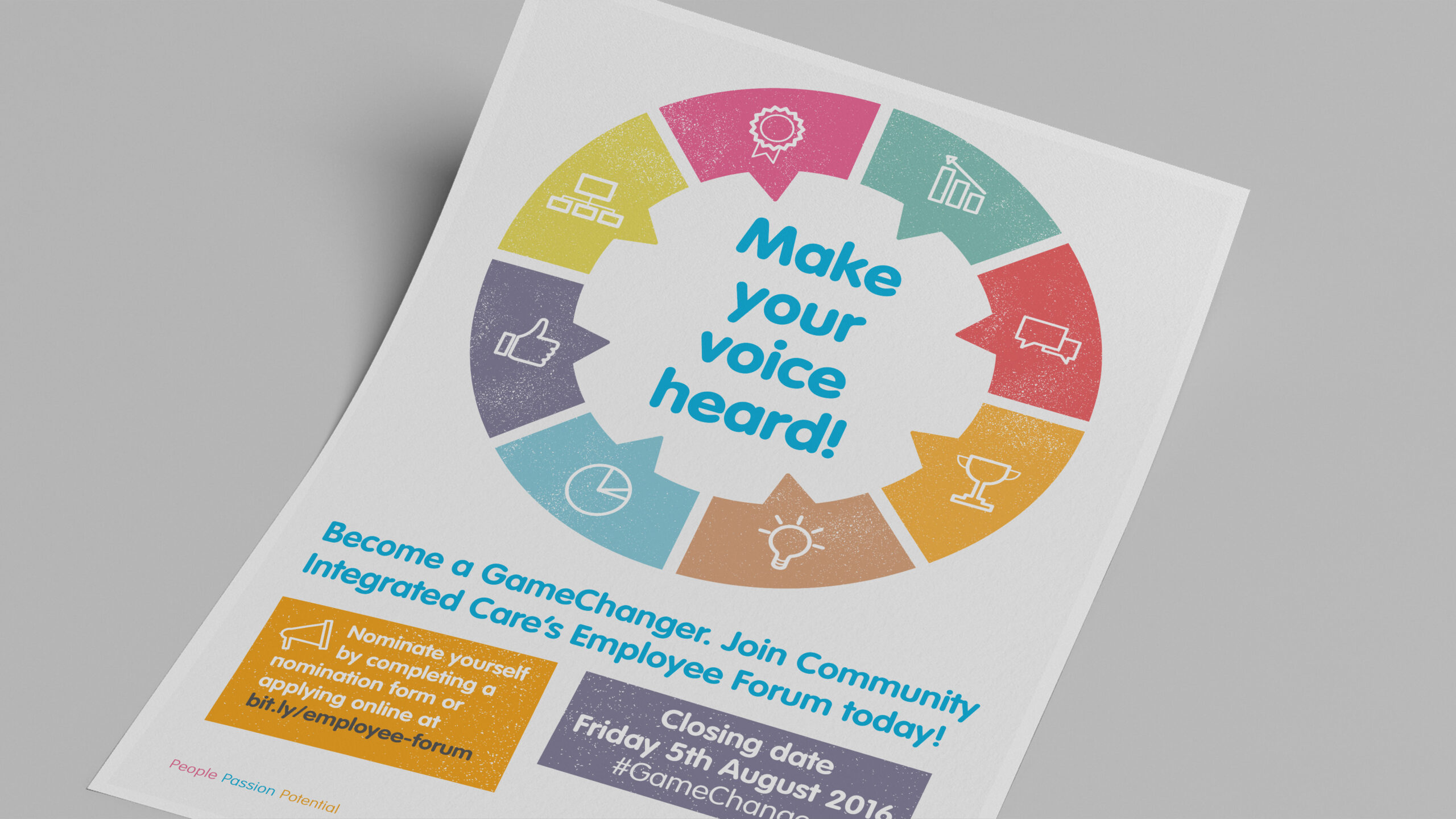 Empowering employees
We worked with the internal communications team at Community Integrated Care to create initial mood boards to help establish a style for the campaign. We felt it was important to produce a campaign specific emblem which could be used throughout the materials and would help brand the entire campaign. In effect we created a visual design language that was employee branding focused.
The eight regions that were being represented needed to be reflected in the materials to reinforce the democratic voting system so this was encompassed throughout the creative. The brandmark itself represents the regions sitting together and having a conversation.
The campaign deliverables included a personalised direct mail pack sent to each staff member. This included a booklet that explained the purpose behind the forums and the changes in the Care sector legislation, highlighting just how important it was for employees to have a voice and to use it in the appropriate setting. Further leaflets were created and sent out to explain the process for nominating yourself to become a representative as well as how to vote for others.
Our range of campaign materials included election posters that were placed within the team areas of the Community Integrated Care centres and the election proceedings were further promoted with e-marketing to remind people of the entry and voting dates.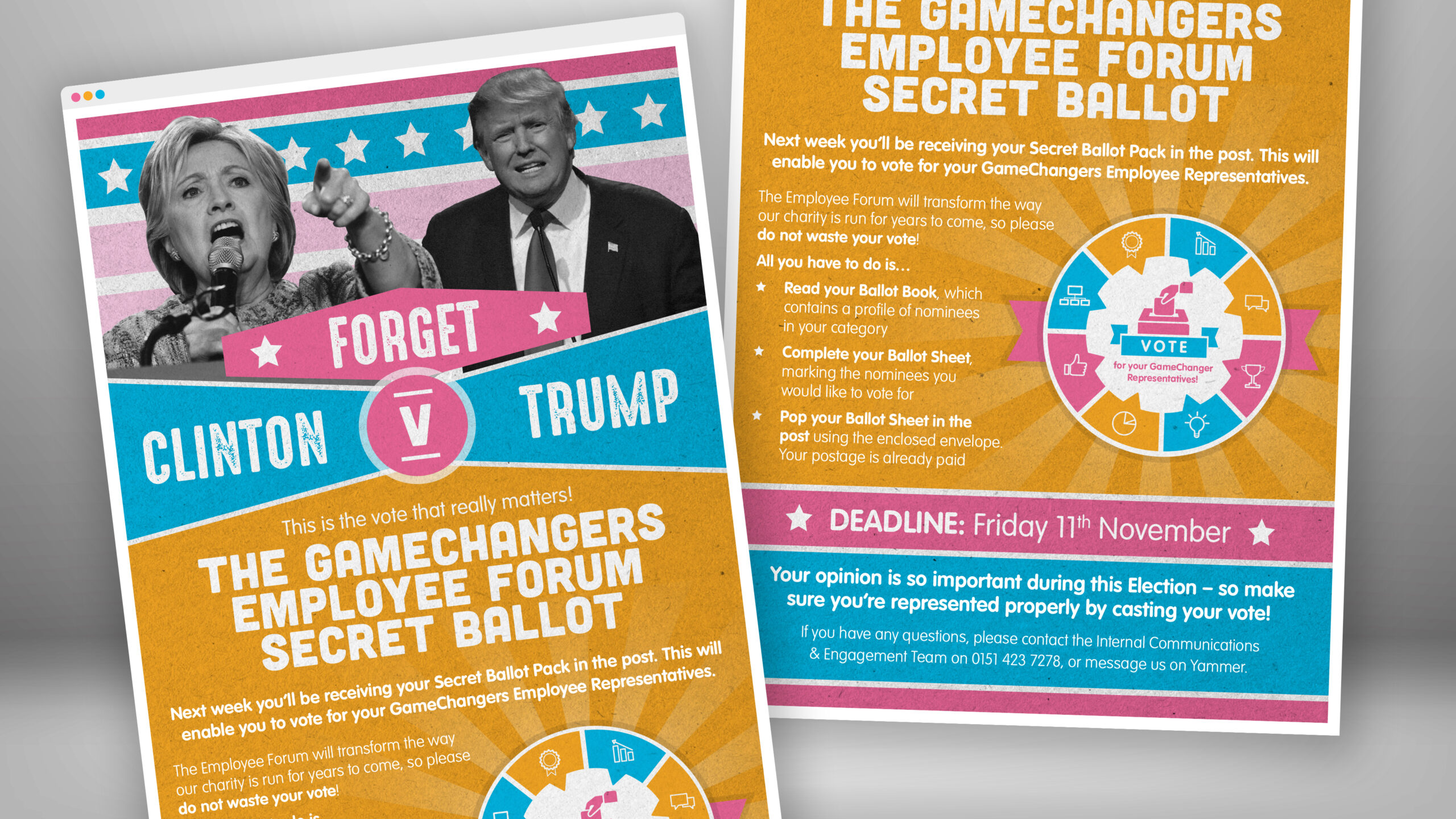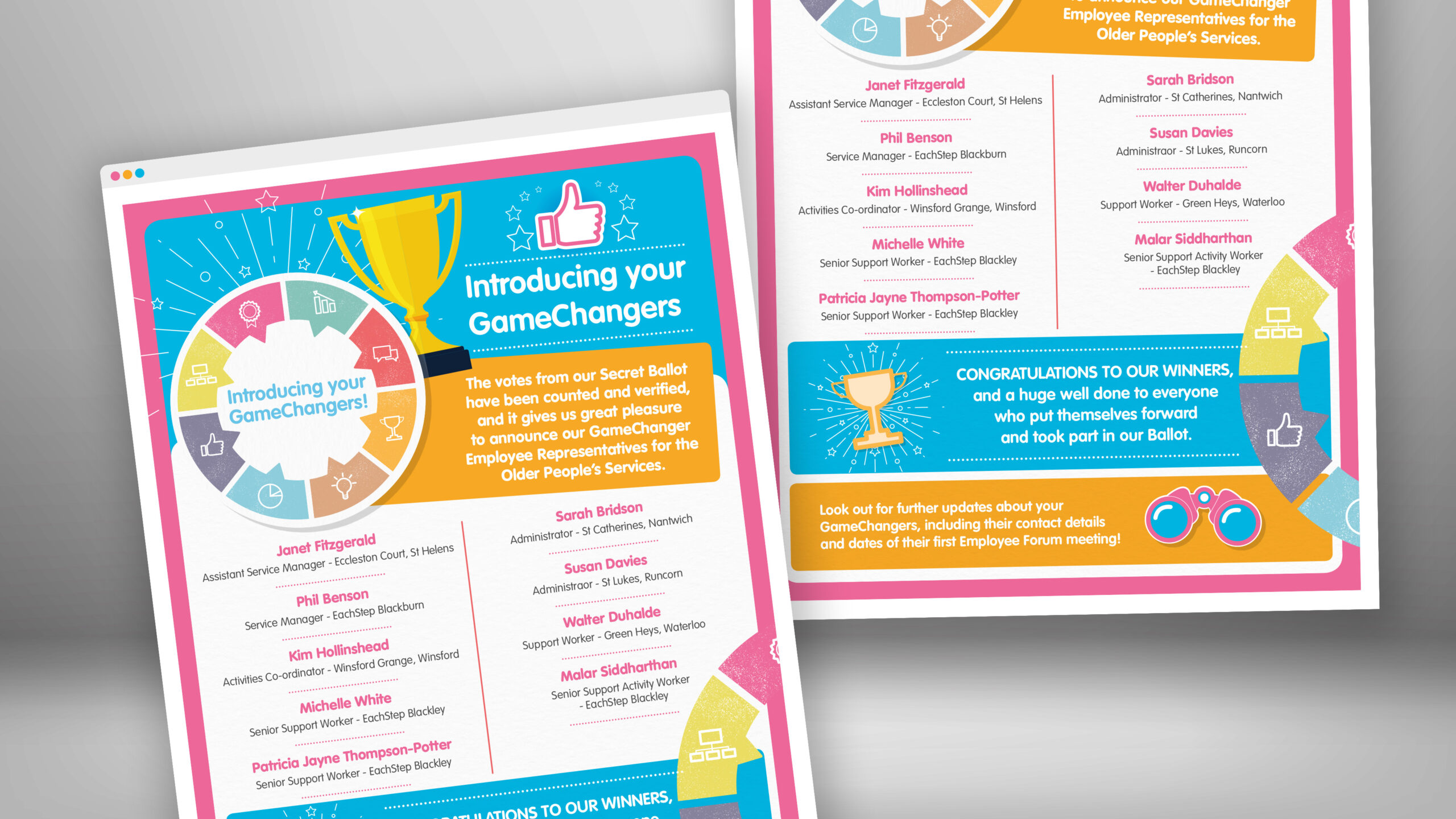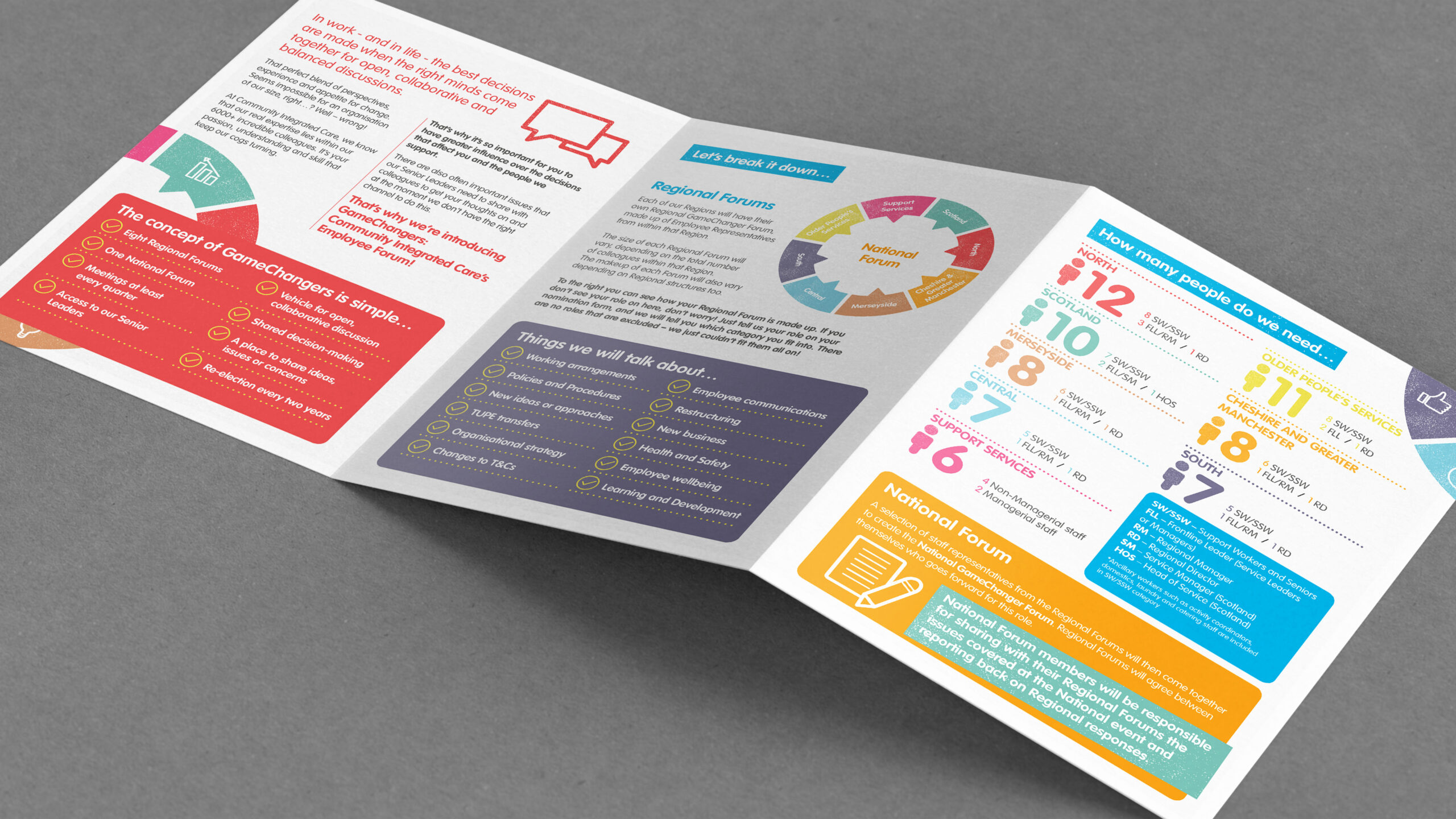 Successful turnout at the ballots
This was the first campaign of its kind at Community Integrated Care which not only received great feedback from employees but also recognition within the care sector winning awards at the CIPR Inside awards.