Keep Britain Tidy is an independent environmental charity. The organisation campaigns to reduce litter, improve local places and prevent waste.
Big butts
Having worked on a wide range of projects for Keep Britain Tidy, we were excited to get stuck into a new campaign, also collaborating with City of London, to encourage smokers to bin their cigarette butts and take pride in where they live.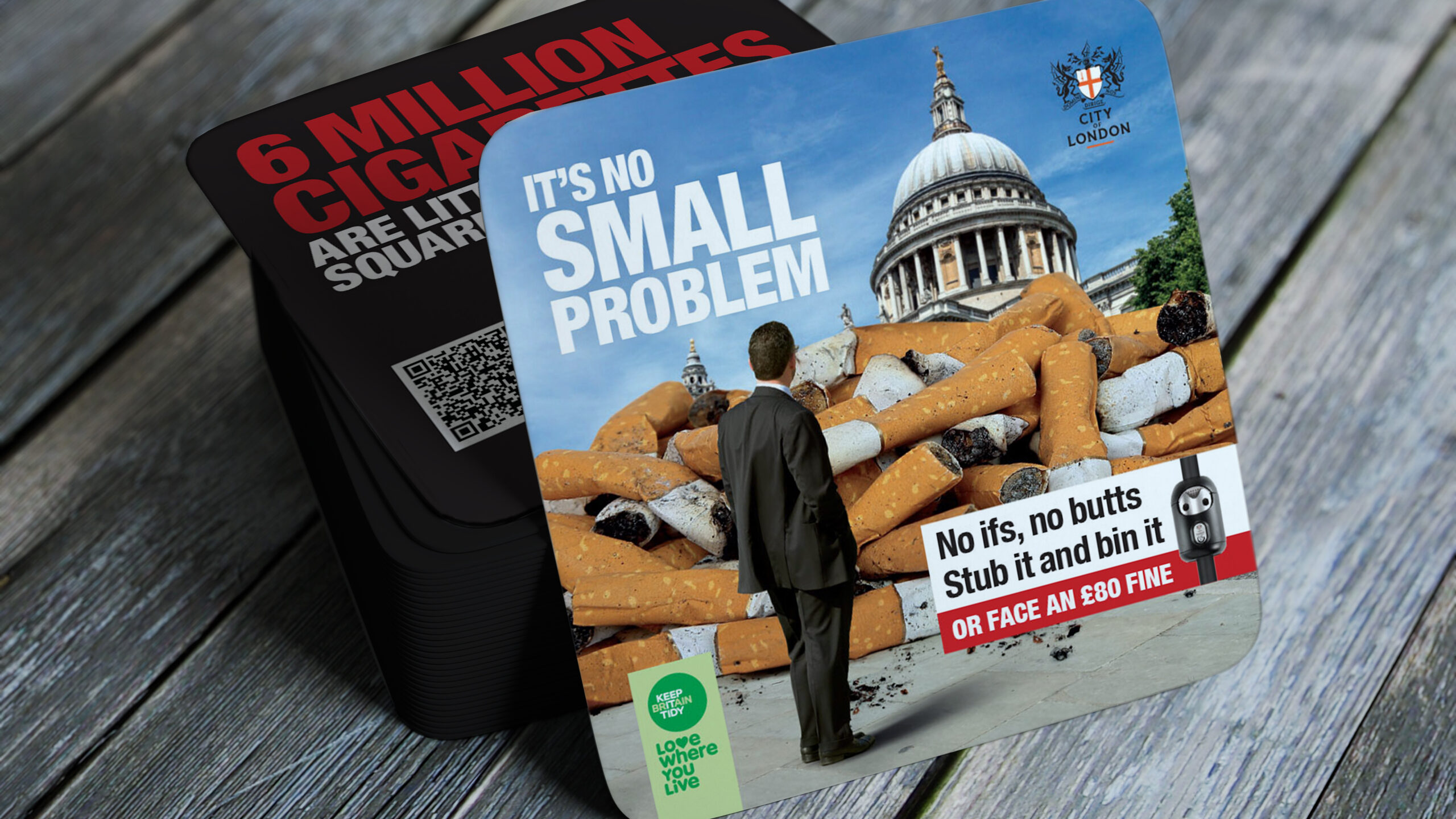 The brief
The purpose of this project for Keep Britain Tidy and City of London was to get through to smokers that, although cigarette butts may not seem like litter, they have a huge impact. Six million butts are dropped each year in the city and this plays a significant part in the £3.8 billion that it costs to clean the streets.

The challenge was to create a campaign and show stopping creative that would work across multiple platforms including outdoor visual materials and a PR stunt that would create a buzz online.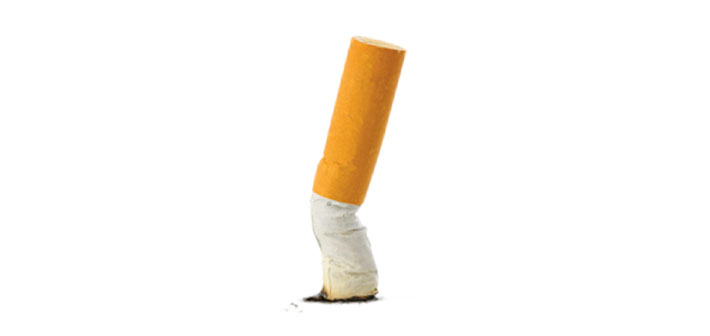 It's no small problem
Combining powerful messaging and high impact imagery of iconic London landmarks swamped with big cigarette butts certainly helped to grab the attention of the general public.
The campaign was rolled out across various materials including beer mats, street signage and large bin stickers, reinforcing the fact that dropping cigarette butts comes with a hefty fine.
One of the most challenging parts of creating this immersive campaign was producing 50 giant cigarette butts to be used in a powerful PR stunt at several locations across London.
These helped engage with people, especially smokers, visiting or working in the City of London, sparking an interest in the campaign and hopefully a change in behaviour.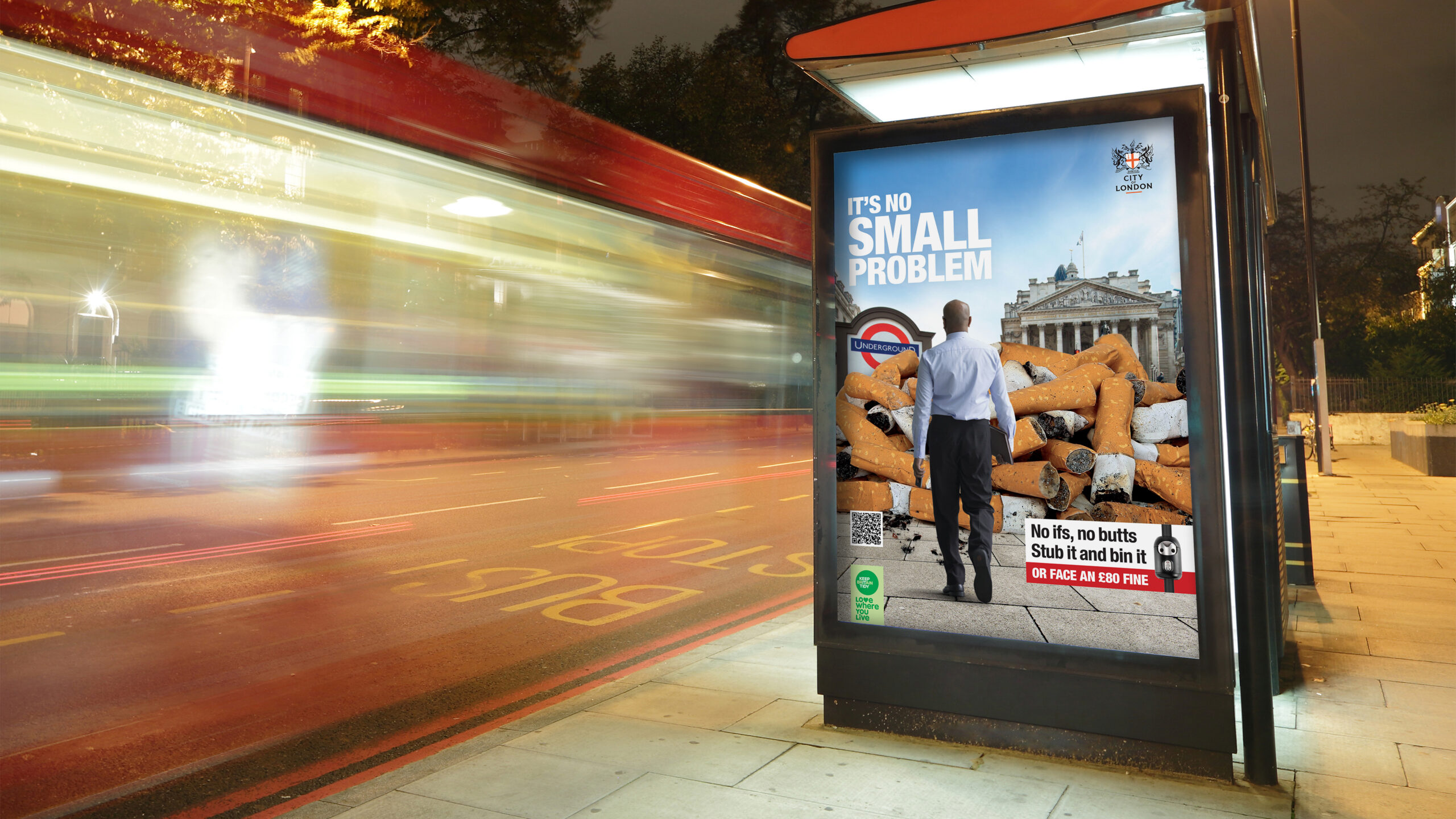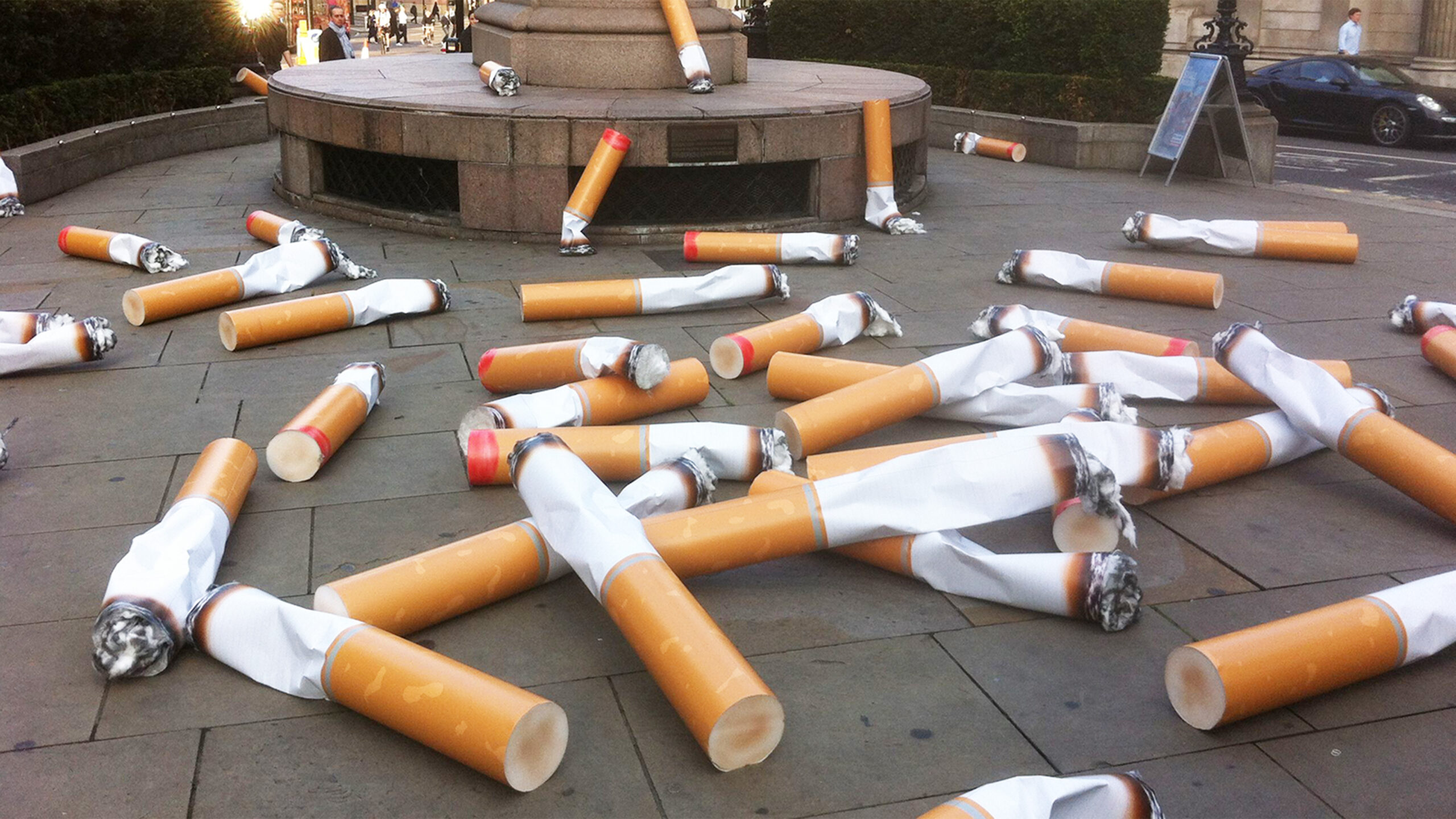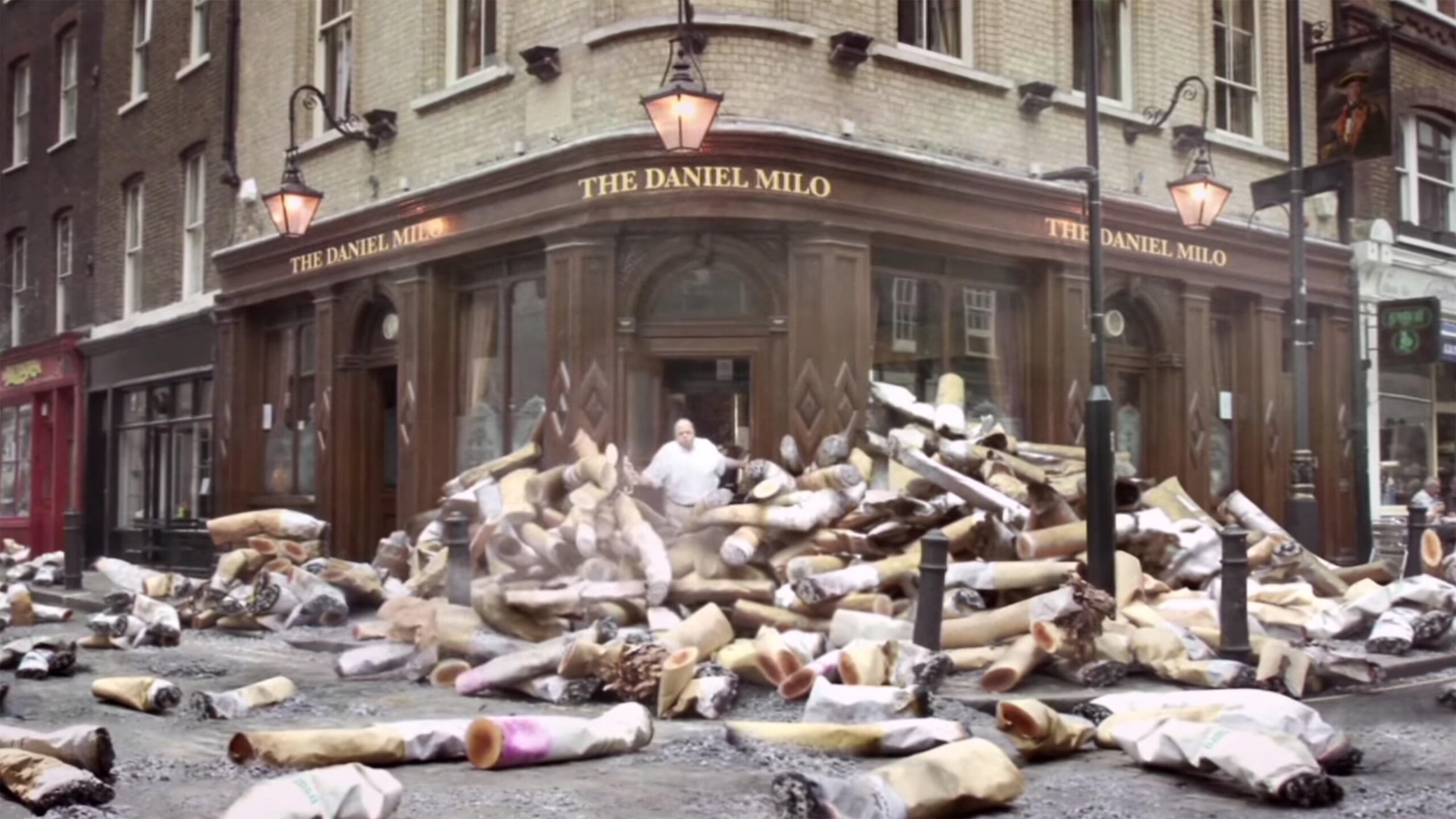 Causing a stir
The whole campaign and in particular the giant butt stunt attracted lots of public attention and got a fantastic response on social media with several high profile individuals and companies interacting with Keep Britain Tidy and City of London to show their support.

The media filmed the stunt for a TV documentary and our giant cigarette butts caused so much of a stir that Keep Britain Tidy continued to take them on a journey around London, to spread the message that cigarette litter is no small problem.