As a business, you will see the importance of having a great website and a logo as these are the first things that your customers will see and if done correctly, they will remember you. This goes the same for using photographs on materials like your website, brochures, exhibition stands and all other marketing materials you may produce. Using the best available images means that your brand will not only stand out from your competitors but it also means that your marketing materials will look more professional, and definitely be appealing to your customers.
Product photography
If you sell physical products, professional shots will definitely help to increase in sales. If done correctly with lighting, your products will look more crisp and clear so your customers can see the product in more detail, rather than taking images with mobiles or smaller compact cameras which can lead to your images losing some detail and definition.
For example, check out some of the example images below of photography commissioned for one of our clients Datum, as part of a new product launch identity we developed for a revolutionary pile testing safety appliance Atlas Titan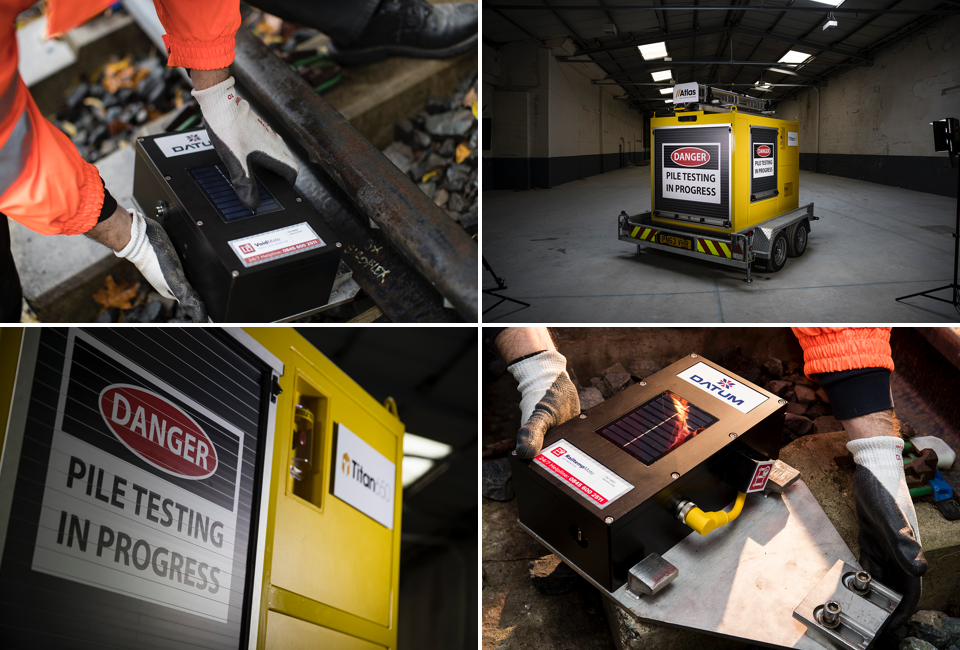 People and portraits
If you're a college or a charity for example, the people that are in those images is really important. The one thing your customers will do, is familiarise themselves with people. In the case of a college, potential students might recognise people they know, a friend's brother, sister or even a relative. This creates the emotion of the sort of place they might want to study, or showing real people that are succeeding and going off to a prestigious University that they too have ambitions to achieve.
For a charity, it's equally important. If you're using stock imagery, this can disconnect the people from quotes you might be using or if the people in the images don't quite fit your target audience. This can also be off-putting, making it unrelatable to the user which can lead them not to using your services.
Another great example is photographing your staff, that way customers can put a face to voice/email. These images can be used mainly on websites such as on 'meet the team' or 'about us' pages, these images can be portraits, in meetings or a general working place.
Great examples of this are photography we used in work for our clients Loreto and THET


Services, industry in action
If you offer particular service, it can be quite difficult to find suitable stock images, and you would then have to use images that don't really fit with your business or describe what your area of expertise actually is. If your business falls in this bracket we definitely recommend getting a professional shoot done as this will make it clear to your customers what you do and you won't be using same images as your competitor, who have probably used images from a stock library.
We used some excellent photography on Mitchell & Urwin's website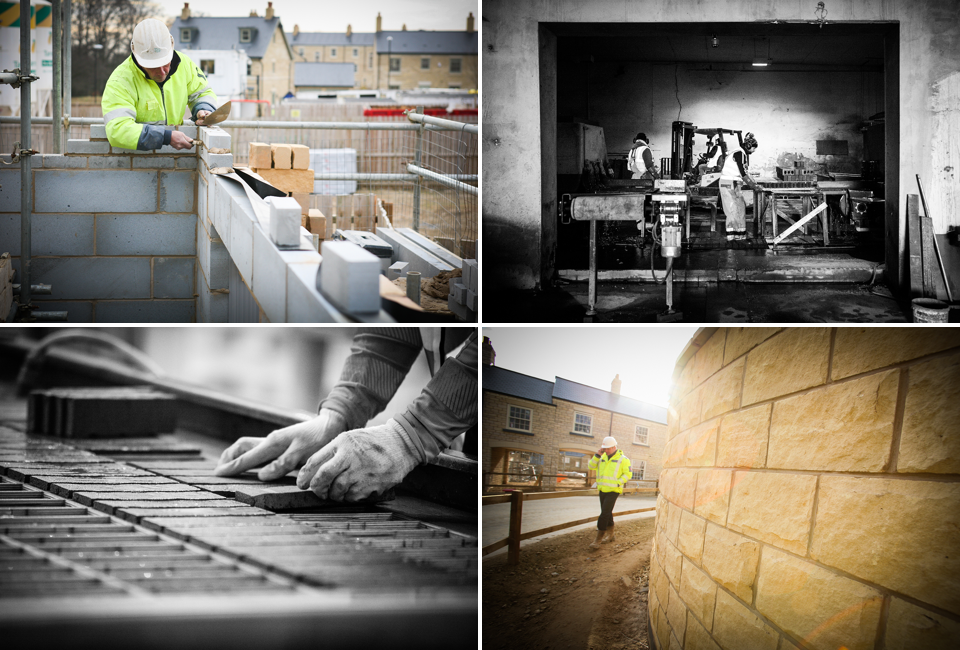 Stock photo libraries
Whilst being a cheaper alternative, your competitors could be using the same images – these images are in the open market and available for everyone to use. We spend time creating your brand identity researching brand ideas and part of that is finding a style of photography that would suit your new brand identity.
Why is using a professional photographer a good investment?
The investment value on using a professional photographer is huge. Once you have had a photographer on a shoot for a couple of days you will have a large library of images to use for everything you need in the future.
Sounds great, but how much?
Not as expensive as you may think! For example, 28 stock images can cost anything from £700 upwards depending on the library they are purchased from. If a photographer was to charge you the same for a day, you would get a lot more than 28 usable photographs from the shoot that are going to be bespoke and personal to your business. Photographers costs can vary, it all depends on what's being shot, for how long, locations, if any post photograph work is needed to enhance the images. With a good brief a photographer would be able to provide you with a detailed quote.
If you have an exhibition to plan for of if you're looking to update your marketing materials, get in touch and we can assist you with anything you may need. Here at Carbon we are highly experienced in all areas of marketing and create great visual identities.