Chill Factore is the UK's longest 'real snow' indoor ski slope based in Trafford Park, Greater Manchester. When the attraction opened in 2007 it was the largest indoor snow slope in the world measuring 180 metres (590 ft) long and 100 metres (330 ft) wide.
Character creation
Chill Factore has always strived to bring the magic of real snow to a family audience. To engage with young learners we needed to create a visual identity to segment their ski and snow boarding lesson plans by age groups for the Chill Factore Snow School. We created and illustrated a friendly, cute cast of snowy characters to help ease new learners on to the slope in what can sometimes be a daunting prospect for children as young as three who were having to leave parents behind as they walk out onto the snow.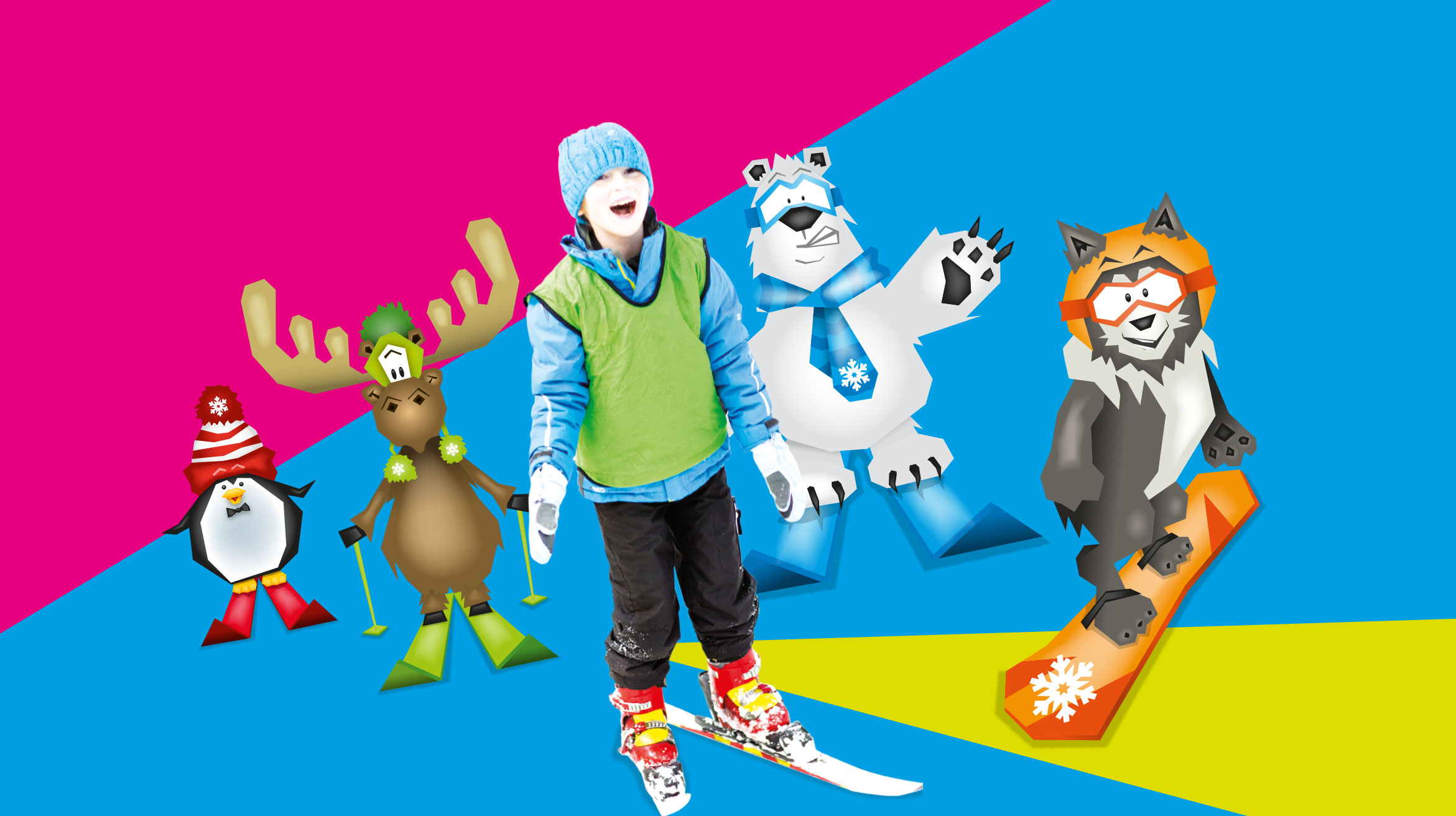 Mini Moose
When we created Mini Moose no one could have ever imagined the popularity to which he would develop, everyone fell in love with him. He was brought to life with the Mini Moose's Arctic Adventure Playground which is now a permanent fixture at Chill Factore including Mini Moose's house and the brand new Mini Moose Snow Maze. For all of these adventures we have created a range of signage and promotional materials to help Mini Moose make his mark at Chill Factore. You can buy the Mini Moose cuddly toy and host a Mini Moose party for your children. You might even meet him as he does like to come out of his house every now and again and greet his lucky guests!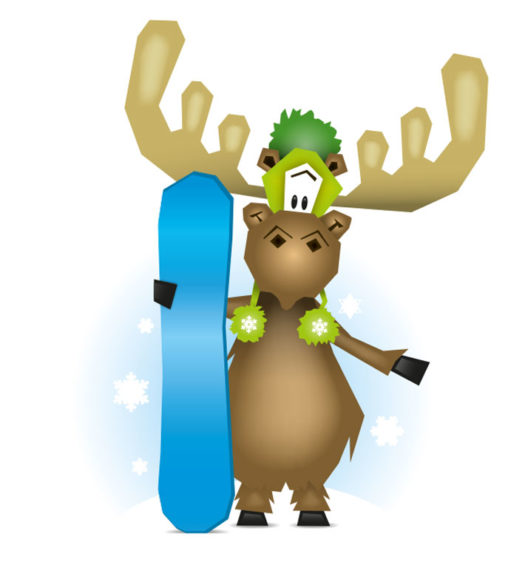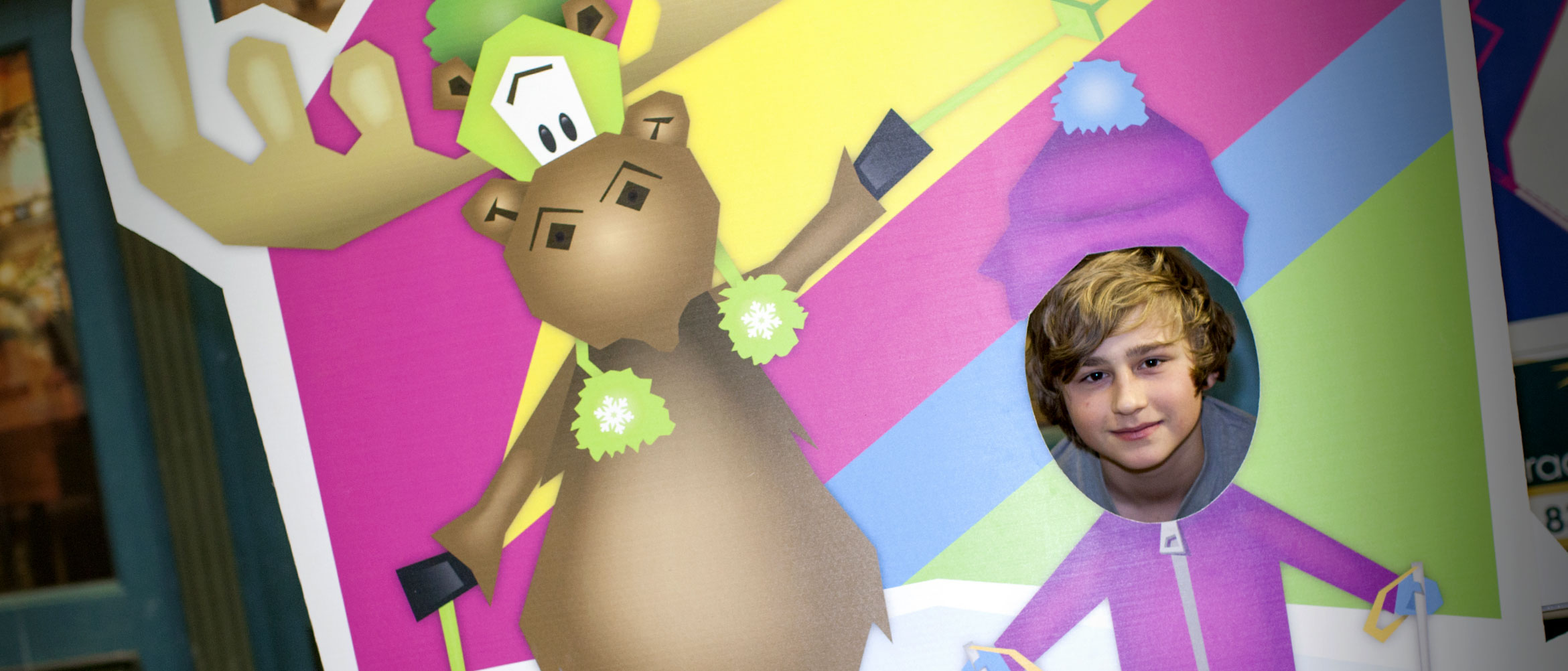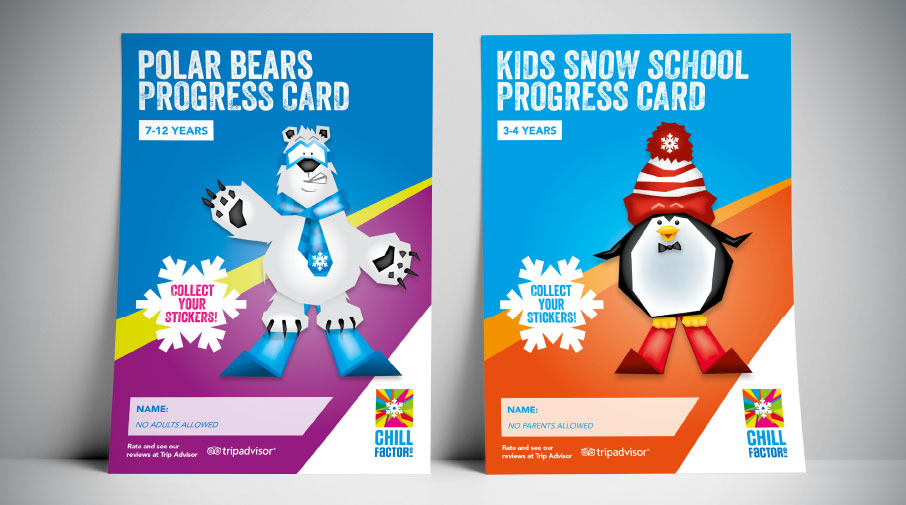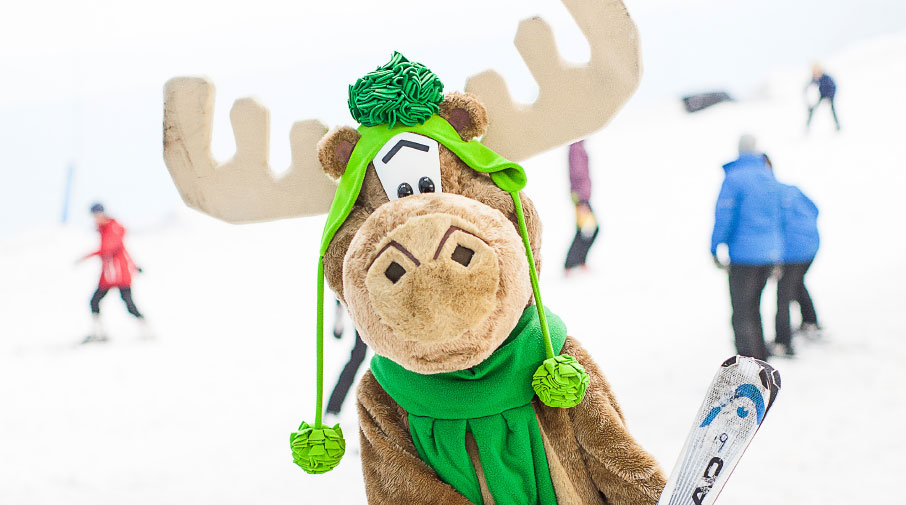 Husky Pup and friends
Following on from the success of Mini Moose and other earlier character developments we were commissioned to create a new set of characters to promote the snowboard class for children aged 8-12 years. They needed to be friendly and endearing but also a tad more edgy and fast paced, a Sonic the Hedgehog of the Chill Factore world.
The Husky Pups were born, these character needed to hold their own with an age group of cool young boarders moving from primary to secondary education.
For all of our Chill Factore characters we took a great deal of care in choosing and designing them with the target age group in mind. Researching preferred colours and animal characteristics saw these friendly, vibrant animals become one of Chill Factore's biggest success stories.
With four unique characters, a Moose, Polar Bear, Husky Dog, and Penguin, these characters roles quickly became part of the snow school experience loved by all the children and parents.