Rochdale Sixth Form College is located in Greater Manchester and first opened its doors in 2010. In its short history the college has won countless awards for academics, architecture and design. It has been recognised as an exemplary standard for a modern A-Level focused sixth form and continues to raise the bar in education.
Officially Outstanding
Having worked with Rochdale Sixth Form College since their inception branding in 2009 we have always had a clear roadmap for their visual identity, the values of which were forged in early discussions with Julian Appleyard, the charismatic and visionary Principal charged with leading the college to greatness.

The college is contemporary in architecture and forward thinking in academia, the students it attracts are equally forward minded, they've been born in the age of fast paced fashion, trends, technology and new media. Our audience is the iPod, iPhone and internet generation and it has always been important to us that we meet their expectations for high quality design, a creative approach that looks ahead of trends.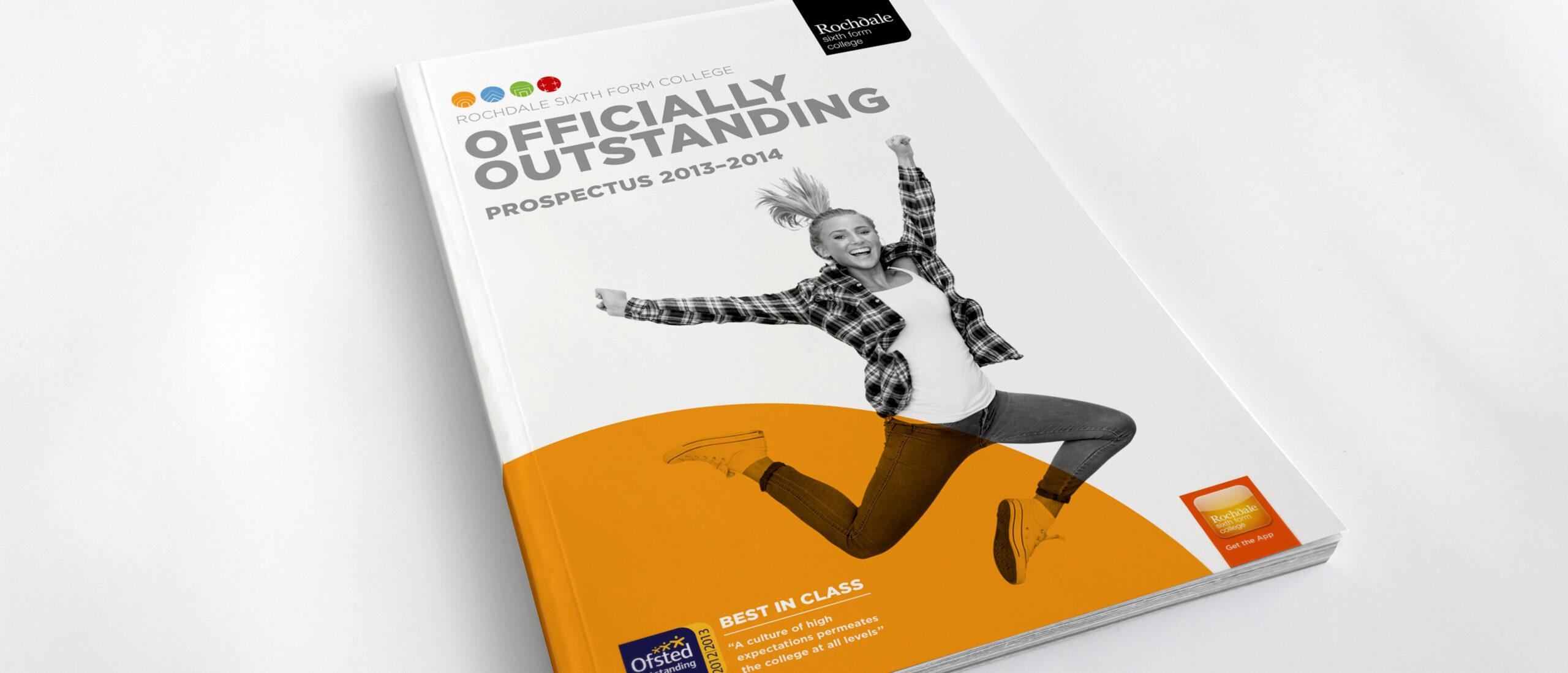 The brief
Our initial brand development and campaign work to launch the college had been completed in 2009 and then evolved during subsequent years. It had been highly successful in both creating a buzz, setting a tone and recruiting students. During that time RochdaleSFC continued to surpass expectations in academic results culminating in being awarded outstanding status by Ofsted.

The college has proved itself, the critics had been silenced and a new key message was to be communicated. A message that moved from being the 'new kids on the block' to a college that had external validation from the inspectorate. The message was to build confidence, celebrate the achievement and communicate this in such a way that attracted students to study at Rochdale College. We wanted to show that the college was 'Officially Outstanding' in many different areas and used the Ofsted report to demonstrate this.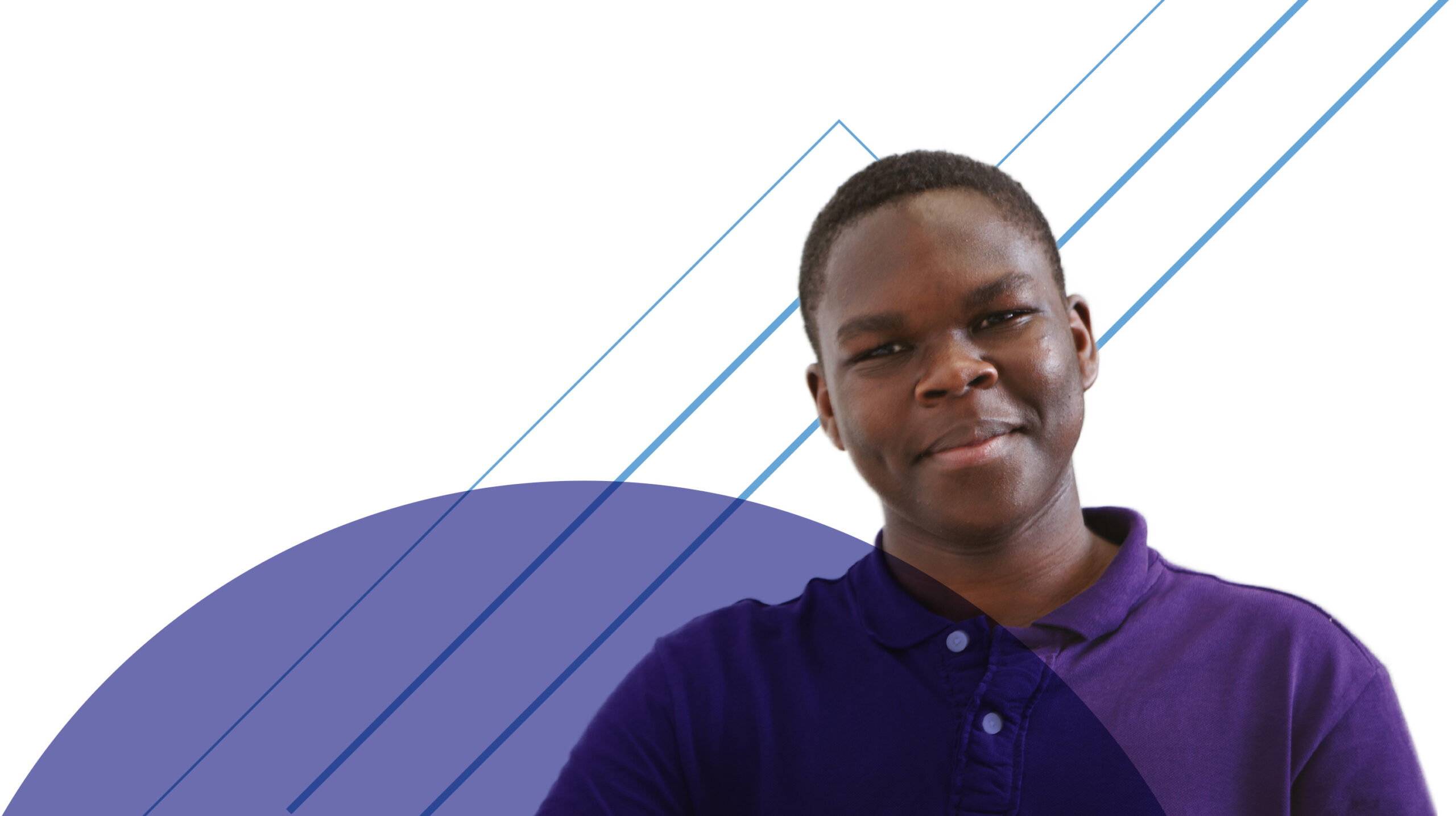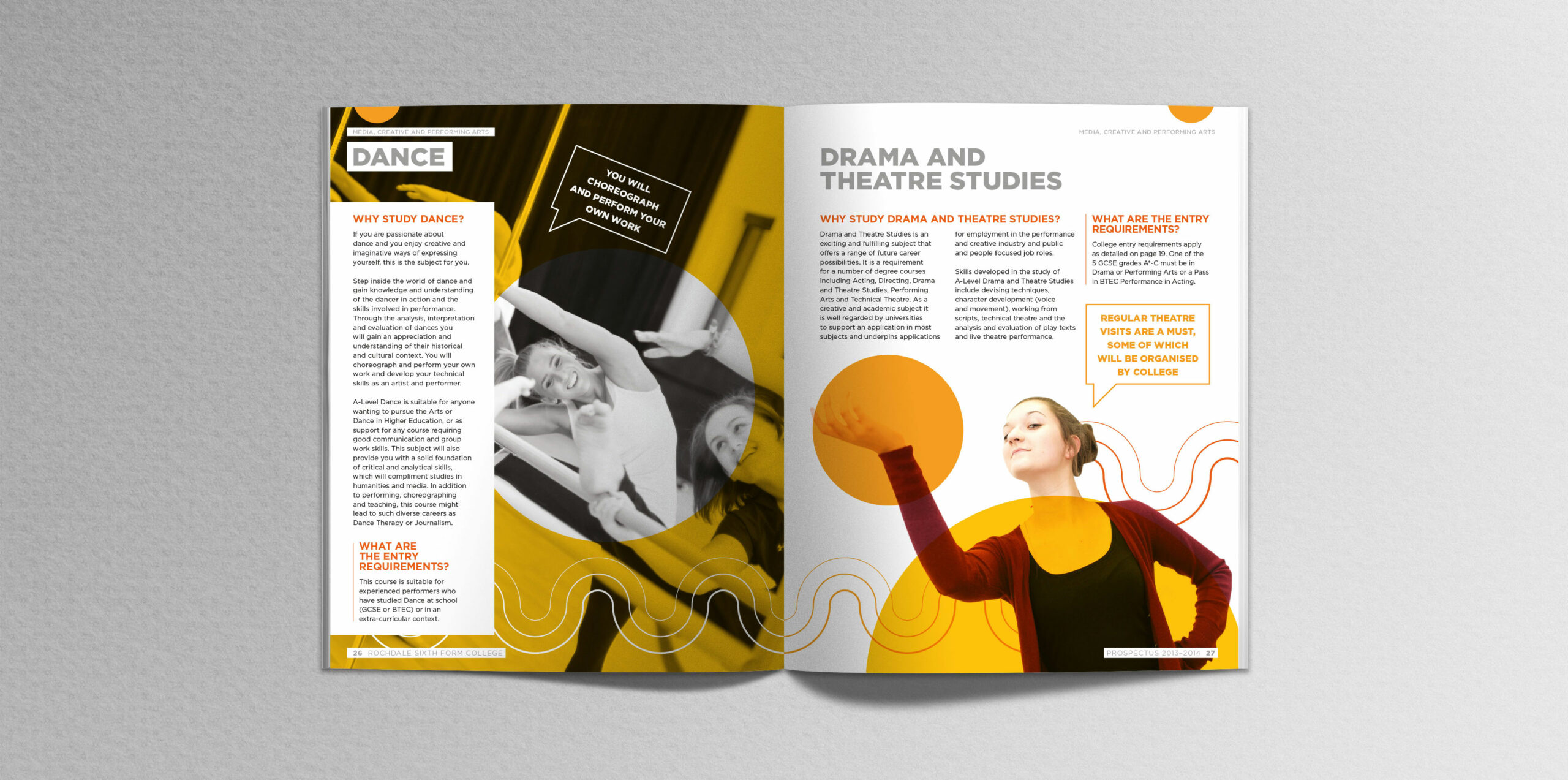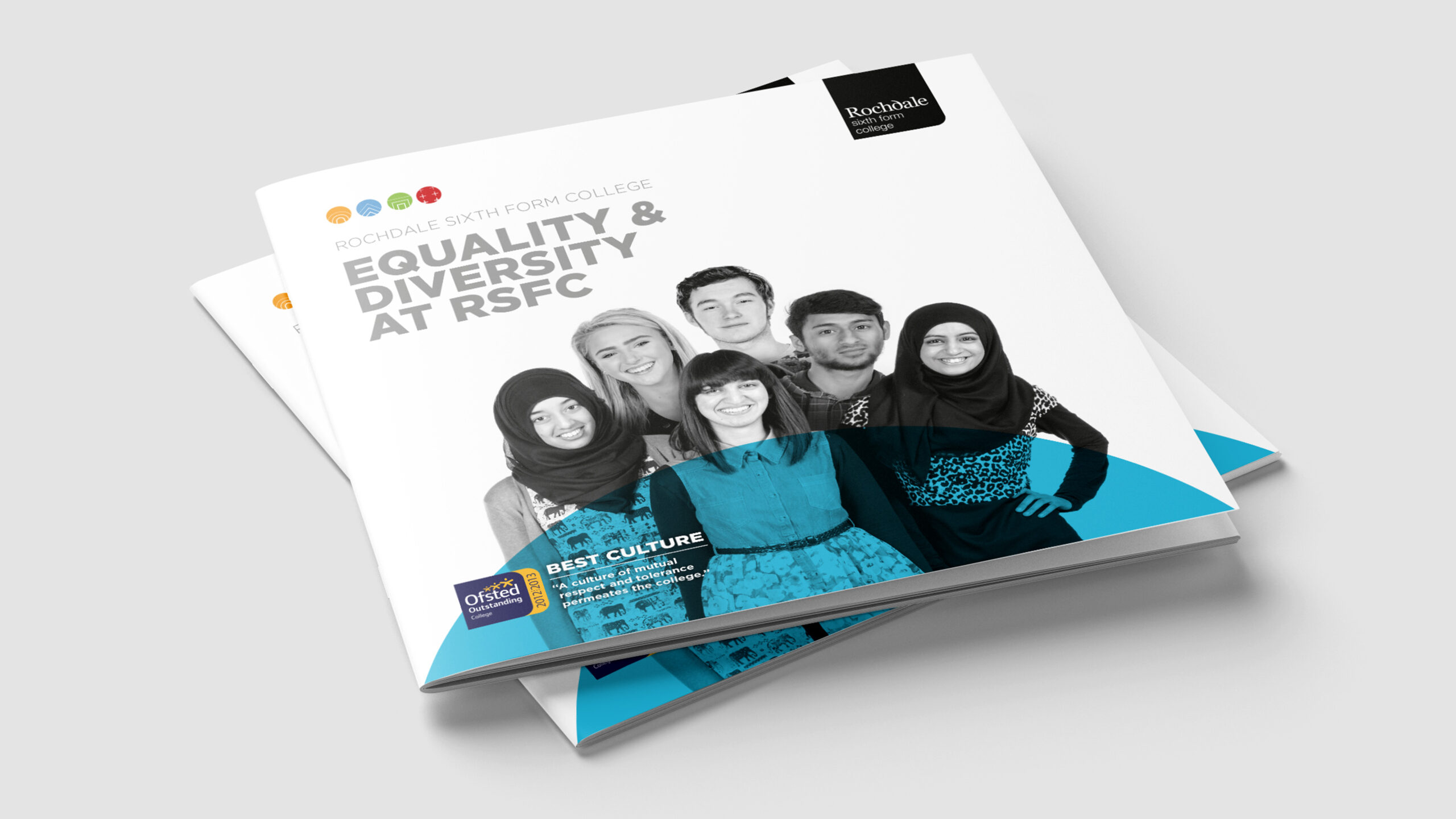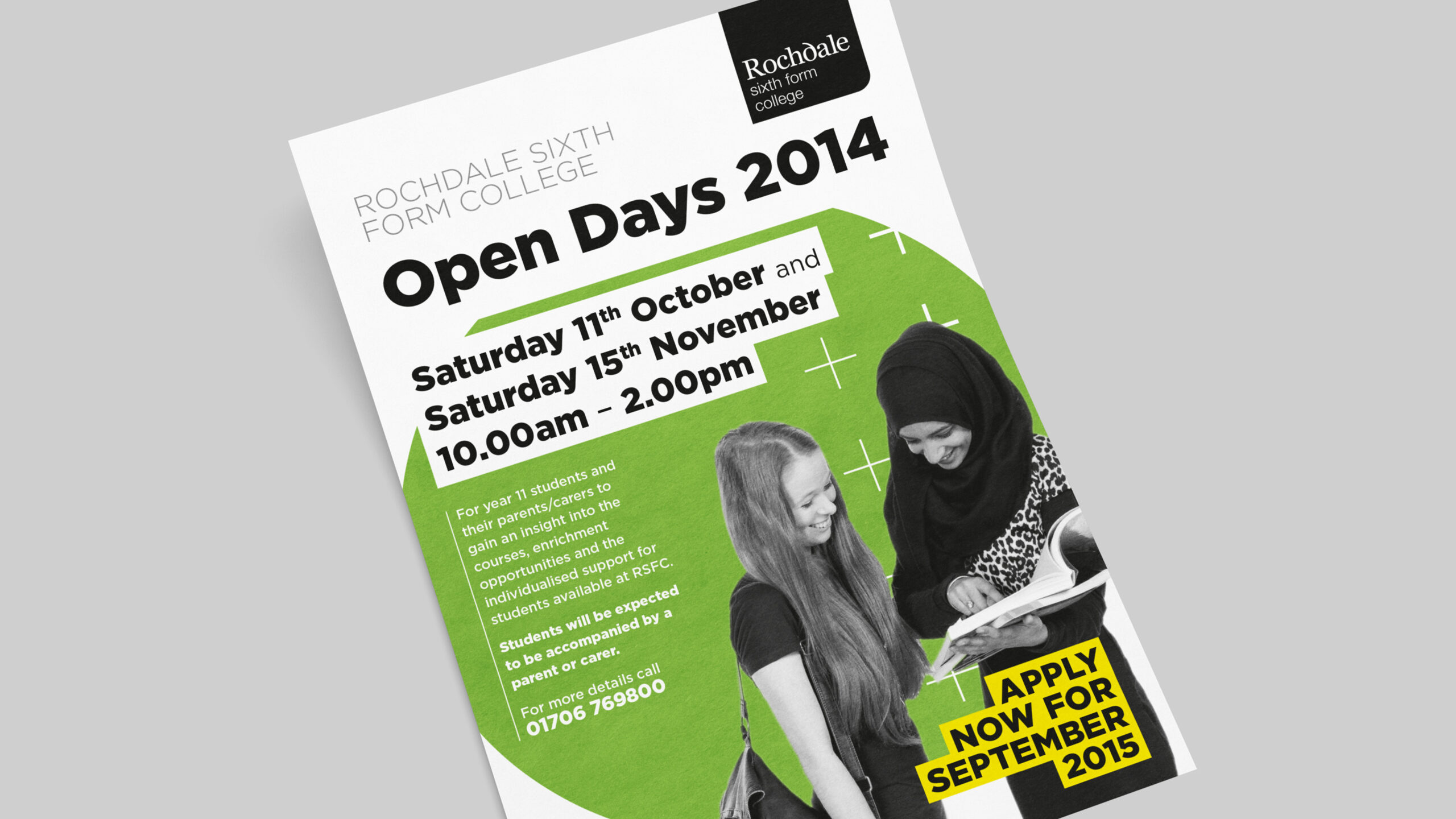 Stylish photography and graphic elements
We decided on a new art direction for the photography which was to feel slightly more artistic and grown up. We wanted to develop a juxtaposition between the old and new, featuring a classic black and white format with a modern fashionable photographic approach that was relaxed and informal. Not all our photography was to be black and white, we punctuated with splashes of vibrant colour to mix things up.
To compliment the photography we chose a layout style that was actually retrospective in its approach. We looked closely at popular style magazines from the 1990's, there was a cultural trend in graphic design during that period and a move toward creative layouts. Our refreshed identity for the college was to be a new twist on a 90's design movement, avant-garde and ahead of the trend.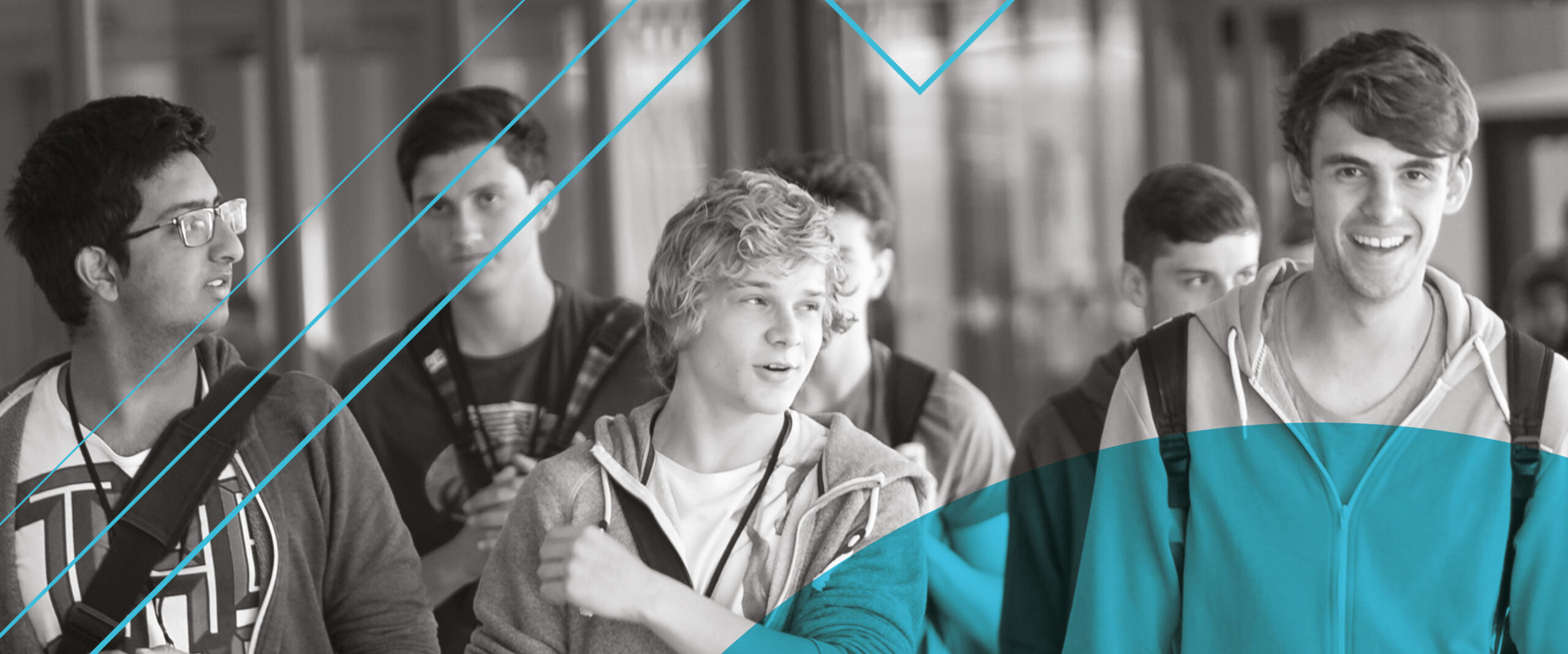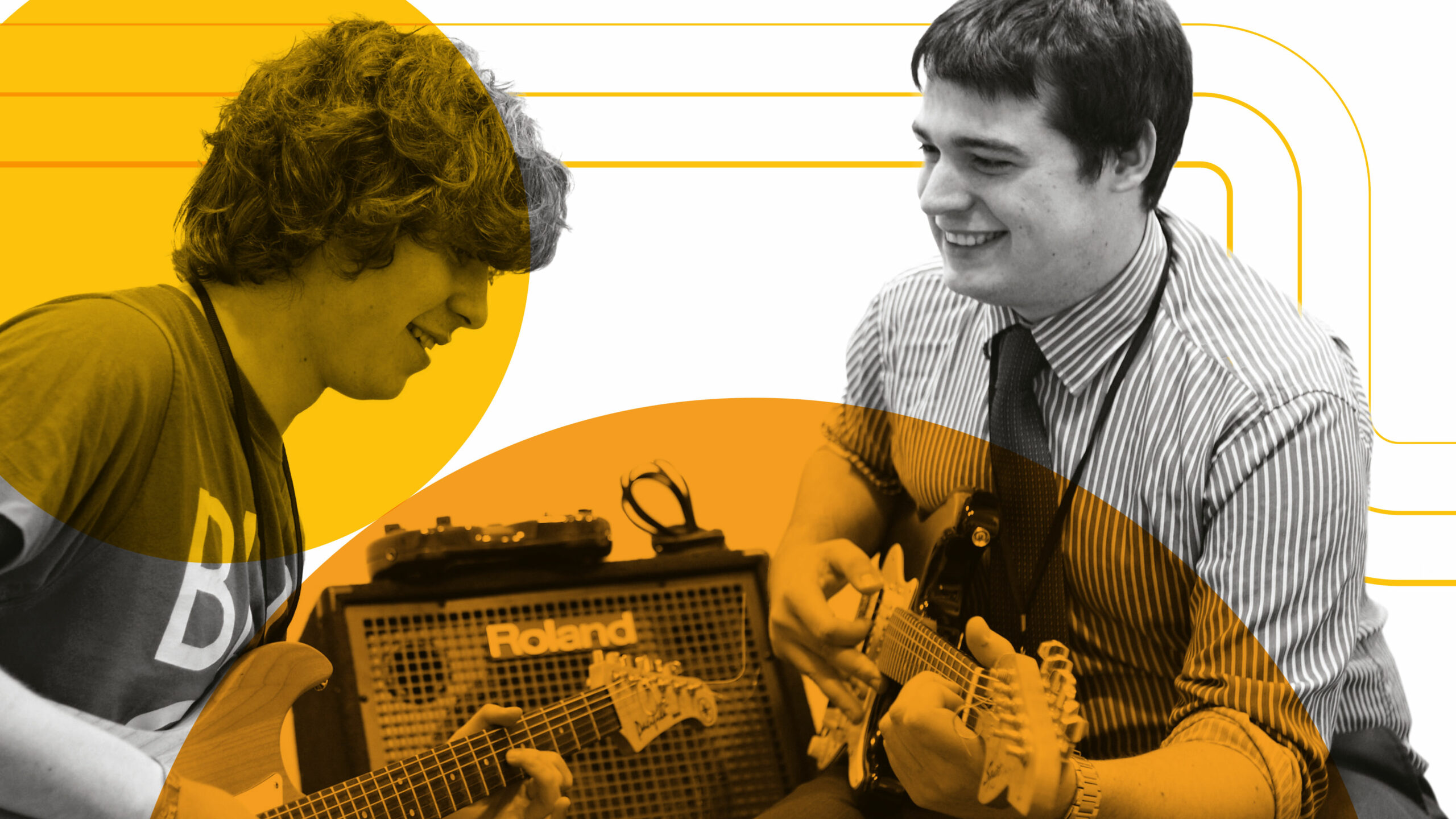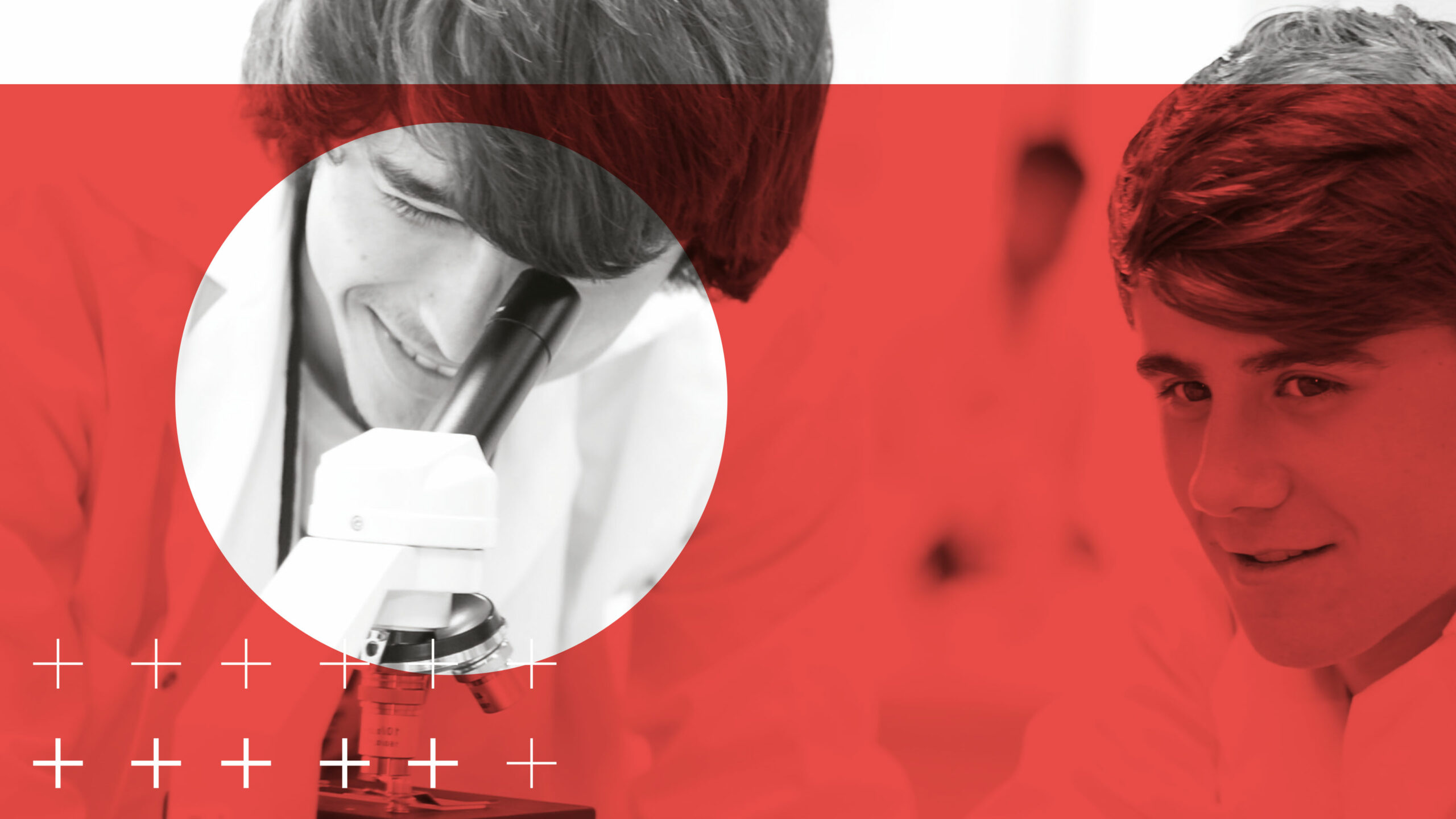 Forward thinking
We went on to design the 2014 prospectus and many other materials including student and teacher planners, enrichment guide, leaflets, posters, learning logs, newsletters to name but a few.
The work is a fresh look, a forward thinking, contemporary approach that reflects the ethos of the college and success.
We feel the prospectus in particular pushes boundaries, as the design is non-formulaic, it's modular and free thinking much like the college itself, a sum of its parts, the staff and students.
Our new visual identity for Rochdale Sixth Form College has set a new style and tone which is more confident and refined. A college which has proved and achieved its goal as 'Officially Outstanding'.
It is too easy when writing testimonials to overstate the case and I am very much someone who is not easily impressed! As someone that has worked with a number of "marketing/graphic design organisations" for schools looking at prospectus/website work, the whole approach from Carbon Creative has been refreshing. In my humble opinion too many educational marketing people use the formulaic/template approach – Carbon Creative simply did not do this and therefore, came with no preconceived ideas about education and indeed the sixth form college sector

Julian Appleyard (OBE) - Principal
Winning Results
The prospectus helped recruit over 700 students against a target of 600 and retention rate increased by 2%. Our 2014 Prospectus for Rochdale Sixth Form College won the Gold Heist Award for Best Further Education Prospectus. The Heist Awards which are generally regarded as the Oscars for marketing in the education sector