Established for over 40 years, KOR Energy is an independently owned family run business now operating in its second generation providing Gas, Water and Electricity connections to home owners and some of the most well respected developers in UK.
Get connected
A utility connection provider committed to providing an end to end service; from an initial enquiry to a design plan, laying the infrastructure, filling in the hole and installing the meter. Kor Energy take care of all of this all under the one company umbrella offering peace of mind that one firm is fulfilling all the requirements of your connection. We worked with the owners to create an approachable brand that showed its long standing credentials & expertise in the industry.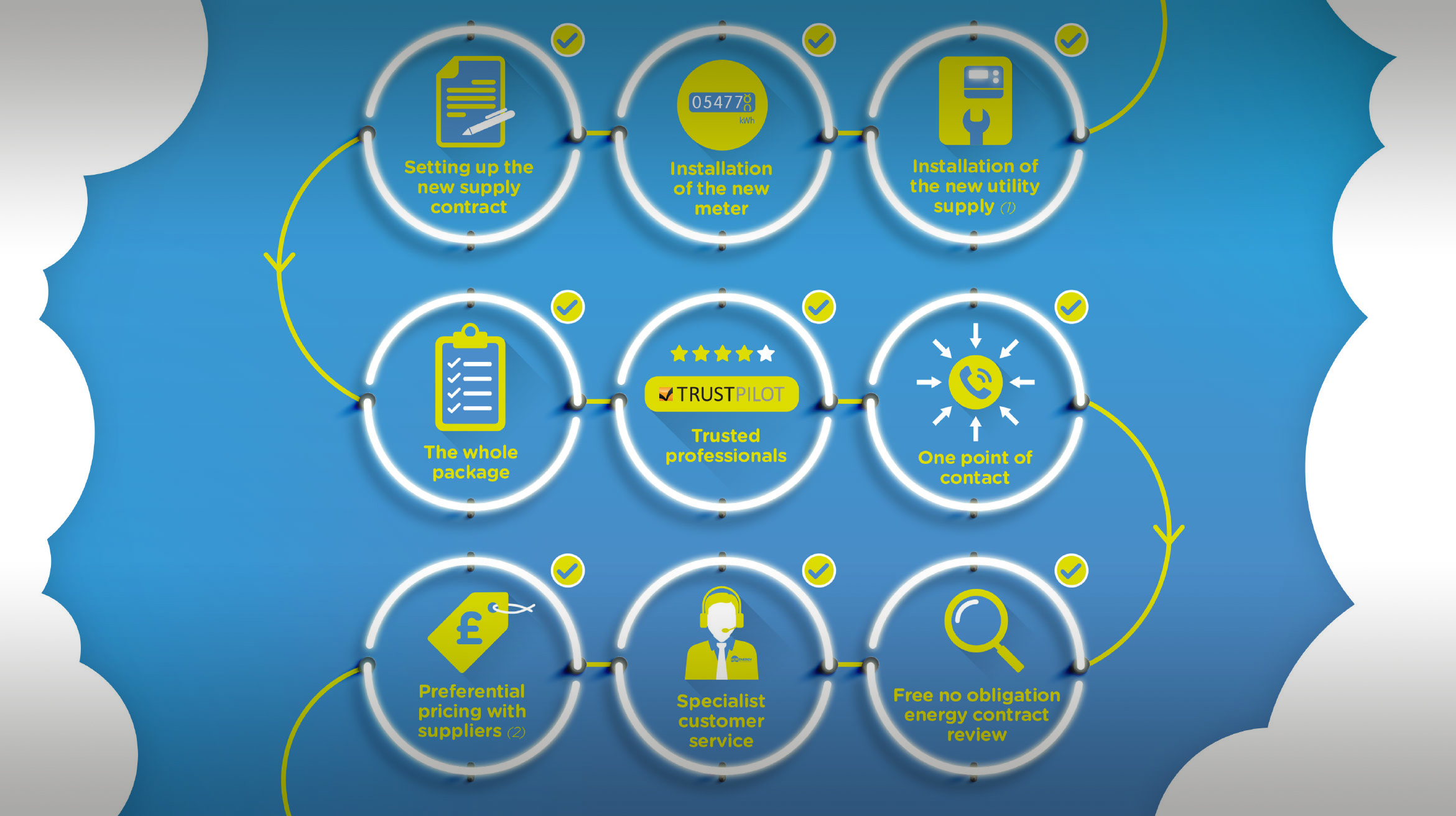 The brief
Kor Energy wanted a fun, engaging brand design which would show clients their company core values and the services they provide. It was important not to come off as cartoony but we really wanted to simplify the information presented, and make the process of connections easy to understand to the growing customer base.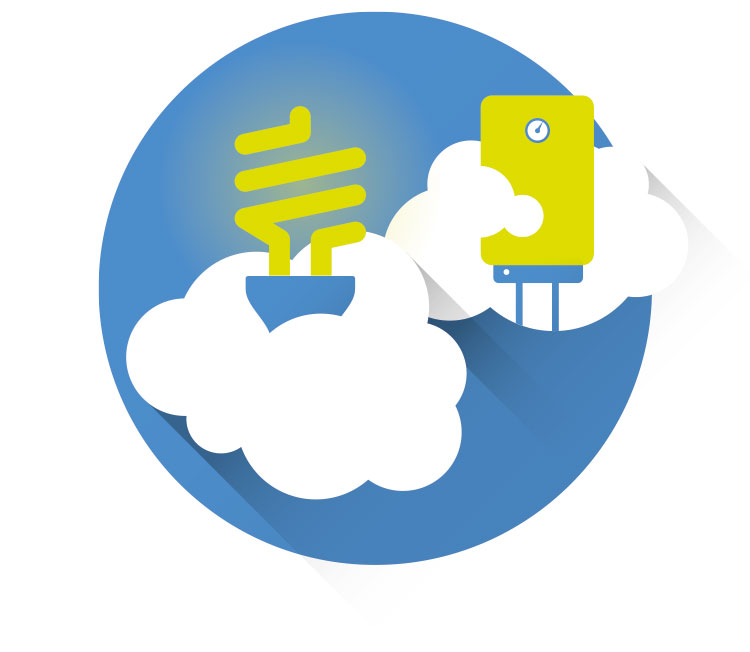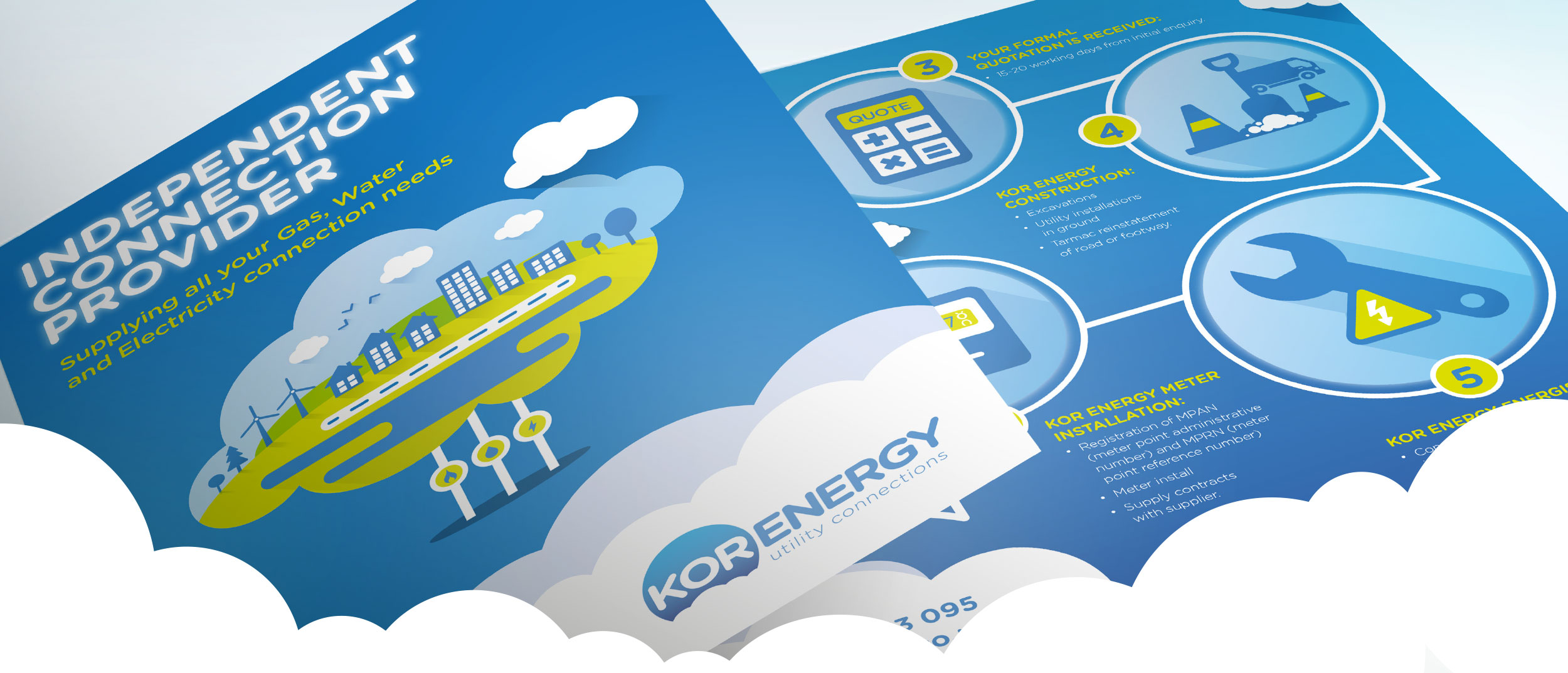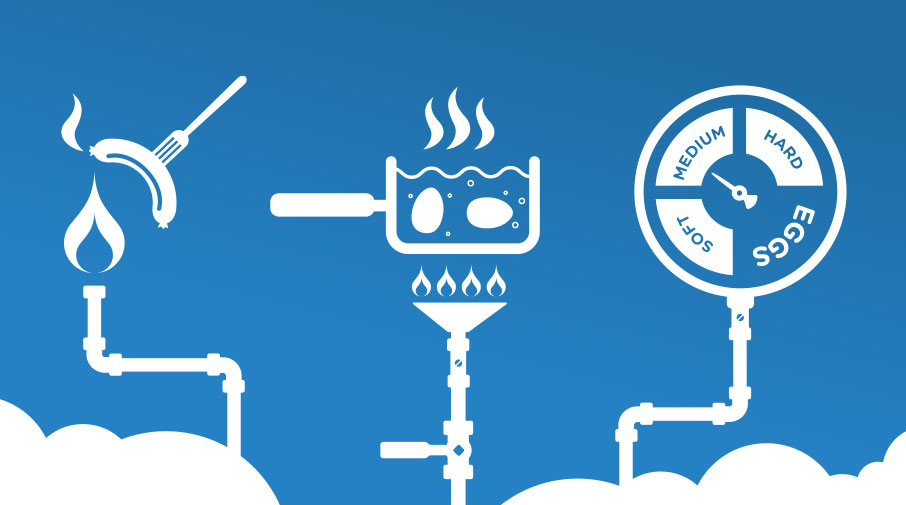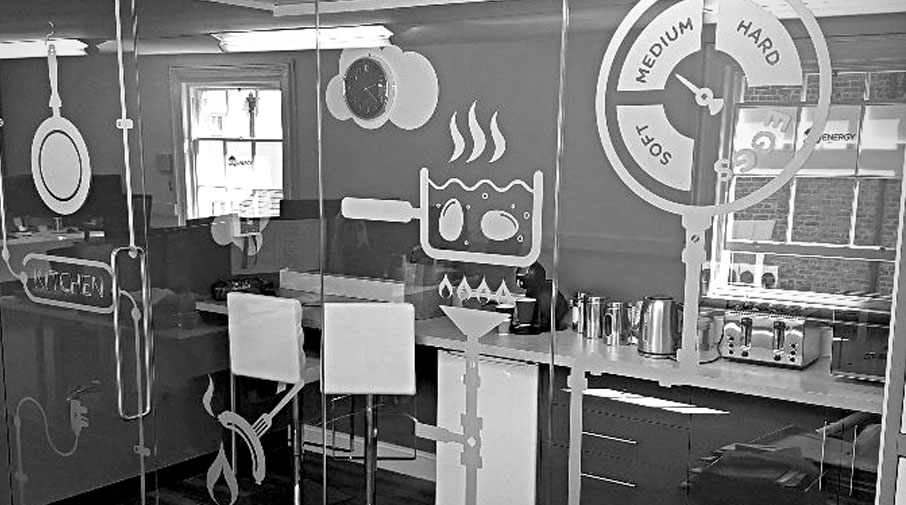 Sky high
In the initial logo design and branding there is a lot of symbolism, blue planet (ecology), horizon (land surveying), colour blue (trust). We continued this feel throughout the remaining branding, using a cloudscape as a base and incorporating the service elements within the clouds themselves illustrating that the services can be commissioned as separate entities or as an entire project.
We went on to create printed information packs for the team to use with clients, the connectivity feature was used as a theme throughout linking all aspects of the business together, promoting the idea that when you chose Kor Energy you are choosing a seamless Gas, Water and Electricity connection.
Bringing the brand to life further, the website has subtle animations creating a further dimension to the Kor Energy identity.