Lusso Styling are stylists of luxury event décor. A family business dedicated to creating on-trend opulent designs for life's big and little celebrations. They transform spaces with beautiful and bespoke décor.
Carbon Creative, as seen on TV!
At Carbon we're avid fans of Alex Polizzi so we were thrilled to be contacted by the BBC production company TwoFour who produce The Fixer, Alex's latest show.

The call went something like, 'We'd like Carbon Creative to rebrand a great little event styling business, they need a brand identity and website, we'd like you to work on it next week and we may need to film a few bits. If you can sign an NDA we can tell you more...' As lovers of the show, how could we refuse.
Visit Website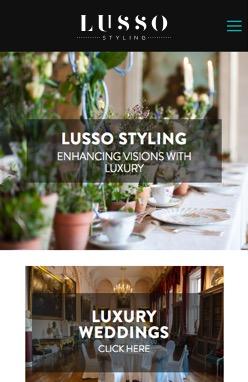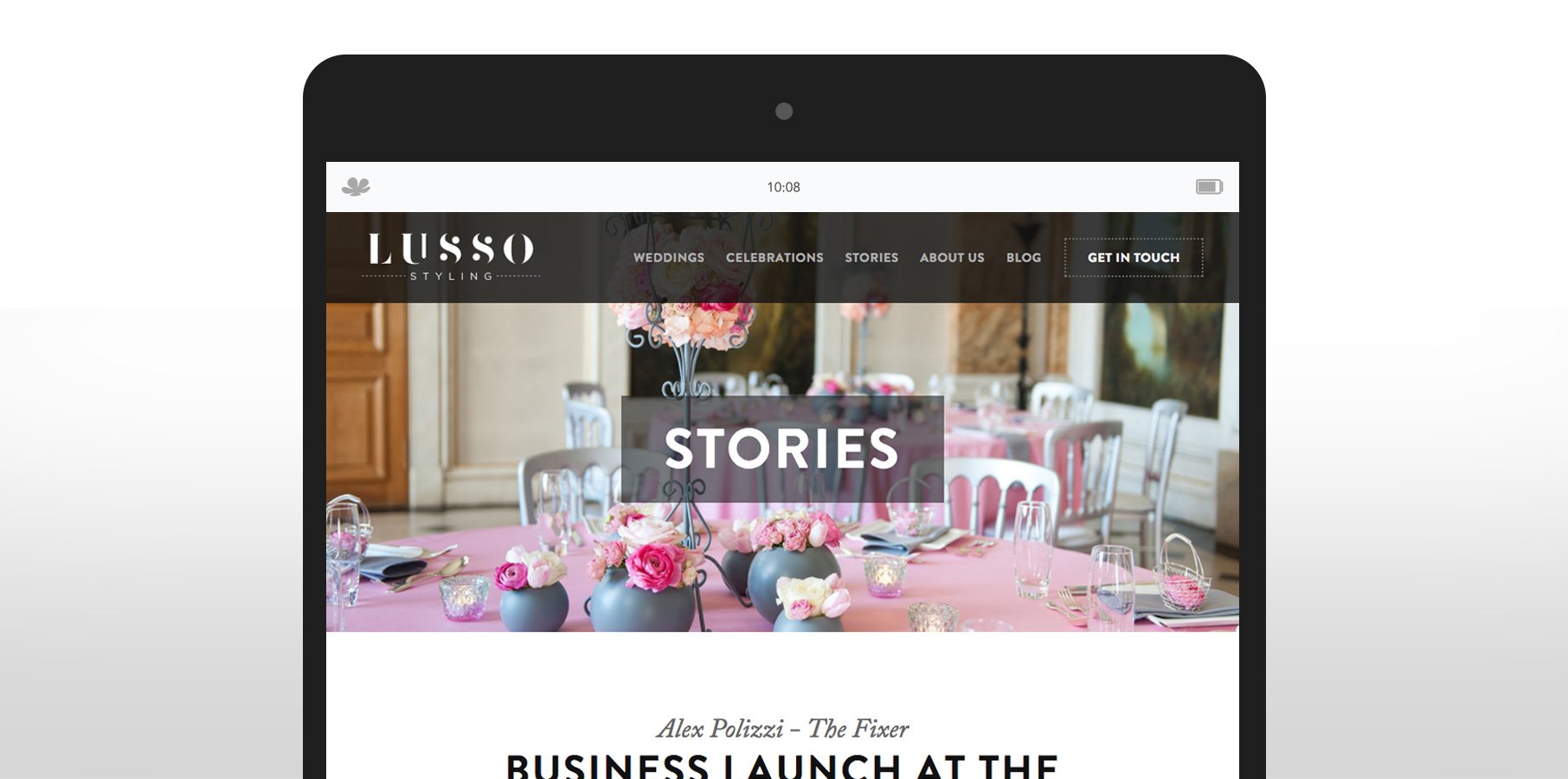 Absolutely stunning. I was left speechless and brought to tears. We didn't have any reservations about the quality of site you would create, but it has surpassed everything we could have imagined. Being part of the 'Fixer' process I can appreciate all the hard work and dedication everyone at Carbon Creative have given to the Lusso Styling project. Thank you seems a little insignificant to express how we all feel about what you have created for us. Our heart felt thanks to each and every one of you.

Jo, Giuseppe & Jay - Lusso Styling
Developing the creative
The name decision was a collaborative approach with suggestions from ourselves, Alex, TwoFour and family and friends of the business owners. After much deliberation a name was selected, and everyone agreed, Lusso Styling was born.
Jo, Giuseppe and their son Jay who are the embodiment of Lusso Styling are of Italian bloodline but very much Yorkshire born and bred and so the connection of the word 'Lusso' and 'Styling' to form a luxury brand name seemed like a match made in heaven.
To achieve this re-positioning as a luxury brand required a real leap of faith for Jo and Giuseppe, it meant they had to substantially re-focus their own creative output, style more opulent events and elevate their skills to match a more demanding audience.
If our promise is luxury, then that is what we must deliver. For our part delivering a luxurious brandmark and website was nothing new, and having worked on brands like Selfridges we found transitioning the look of Jo and Giuseppe's business into something classic and elegant a joy to work on.
Even with a demanding three week timeline to launch, we delivered workshop, brand strategy, logo design, marketing materials and website.
…

the results

The campaign was arguably one of the most successful of The Fixer series, resulting in real and tangible results for Lusso Styling.