Groundtherm is a long standing family run business and have operated in the Renewable Heating sector for the last 15 years.
Turning up the heat
With no definitive brand identity and a mixture of styles, a full rebrand of both their logo and marketing materials was a great way to breathe new life into this family run business.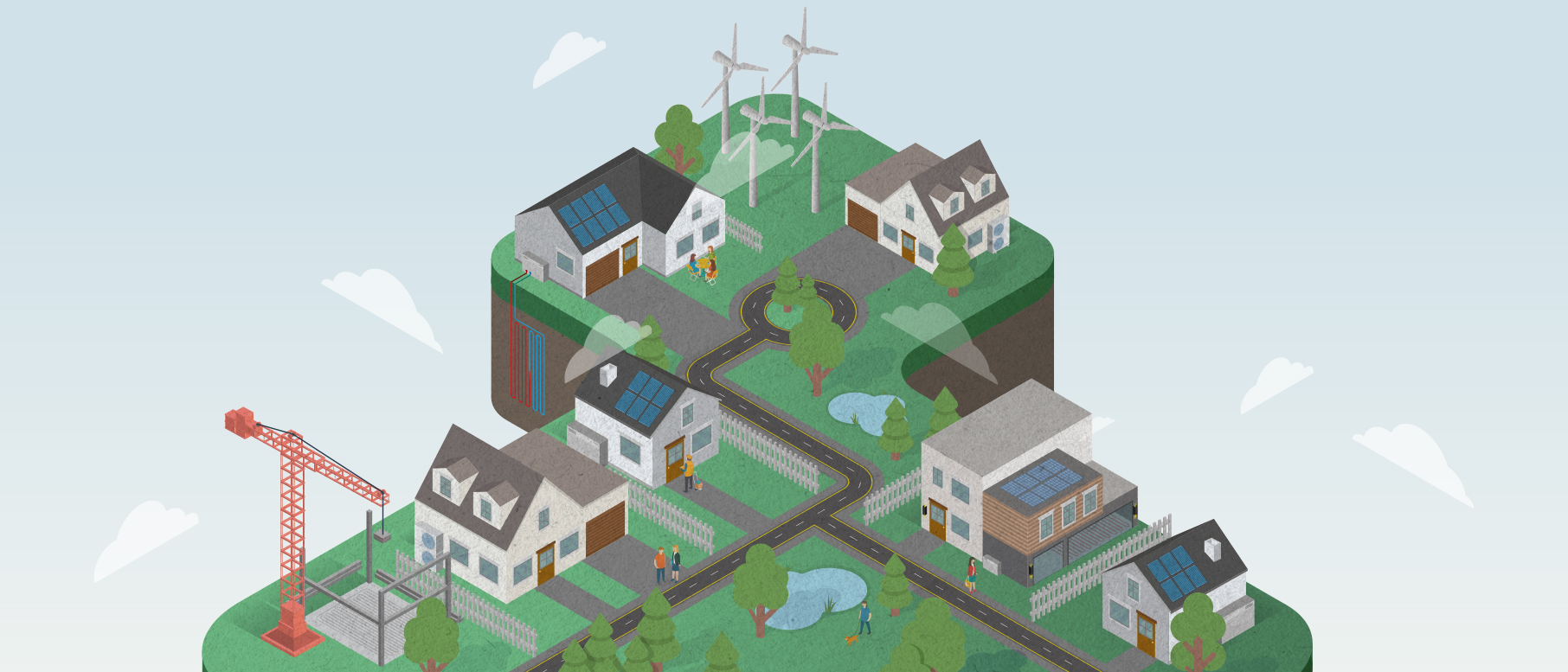 The brief
When Groundtherm first approached us, we were initially briefed to refresh their folders and inserts, used at events to help market their company and educate others on the positives of renewable heating.

However with little in the way of a core visual identity and a mixture of designs across all their marketing materials, the client agreed this was an opportune time to review the look and feel of their entire brand.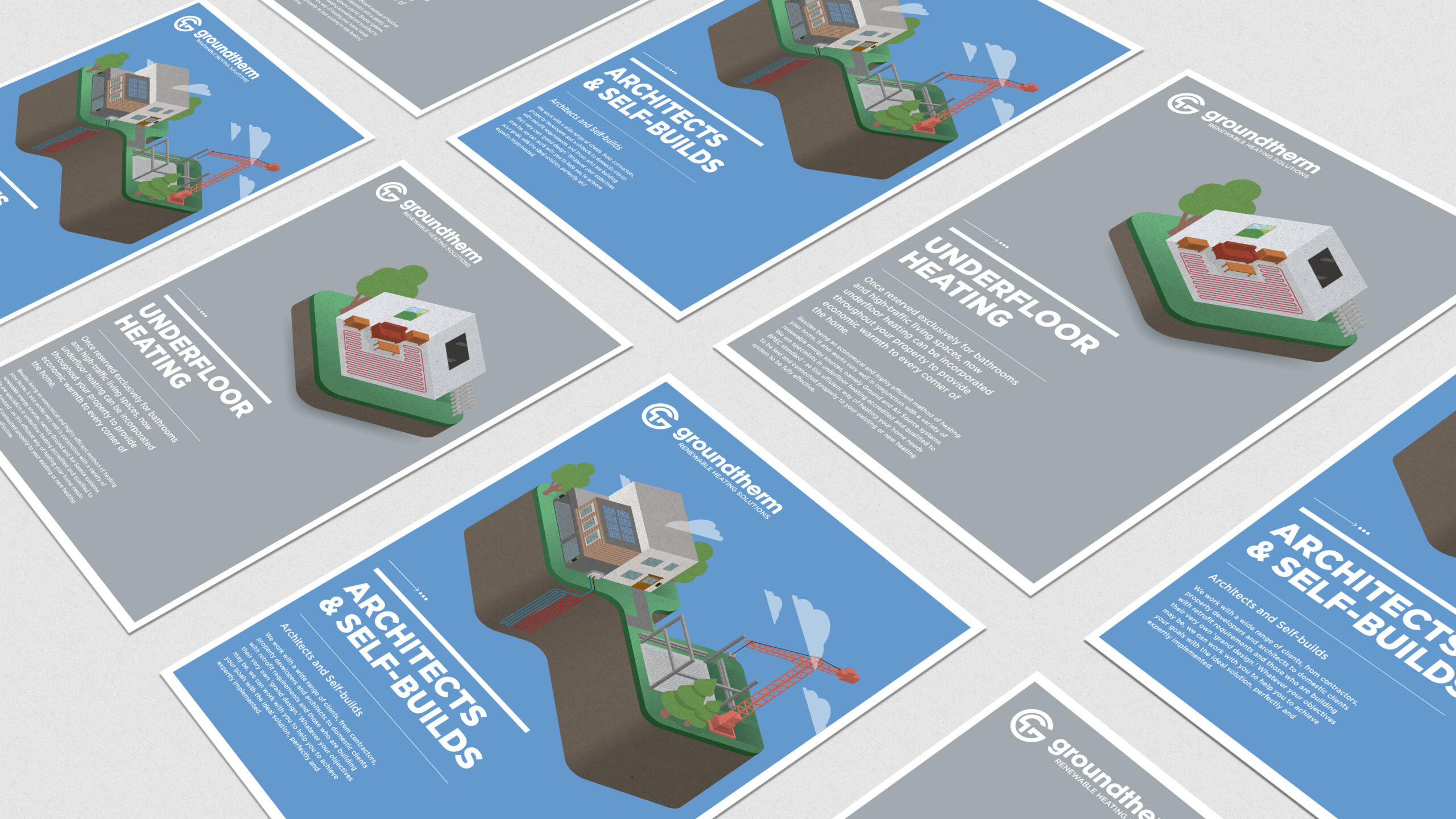 A new look
The client saw a real benefit to a full rebrand and our first step was to recreate their existing logo, to give it a fresher and more modern feel.

We wanted to create a dynamic brand for Groundtherm, which would be perceived as sustainable and innovative. We developed the logo taking the G and the T from the business name, cleverly constructing the T to resemble a tree with the G emulating the globe and protection around the tree.