Keep Britain Tidy is an independent environmental charity. The organisation campaigns to reduce litter, improve local places and prevent waste.
How to reduce dog fouling by 46%
It's a horrible social problem, the streets and parks of the UK are littered with dog fouling as a result of thoughtless dog owners. We've all stepped in it, we've all cursed it and there's been no easy way to prevent it. Here's how we faired...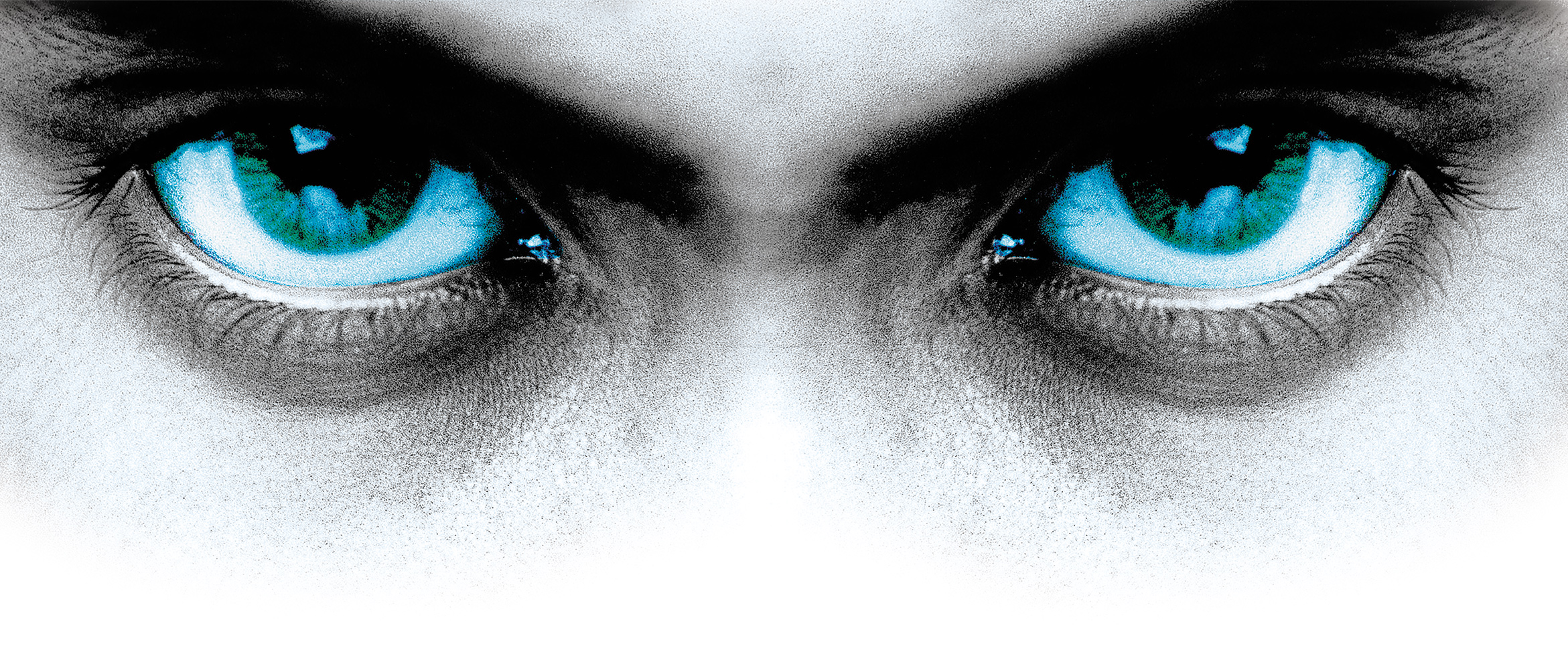 Award winning Campaign
Our 'We're watching you!' campaign for Keep Britain Tidy has received numerous awards and accolades. Most notably it won a top slot at The Charity Awards 2016 whilst also sharing the stage (metaphorically speaking) with million pound budget TV ads such as the John Lewis Christmas campaign at The Guardian's Best ads of 2015 - the professionals pick their favourites ...more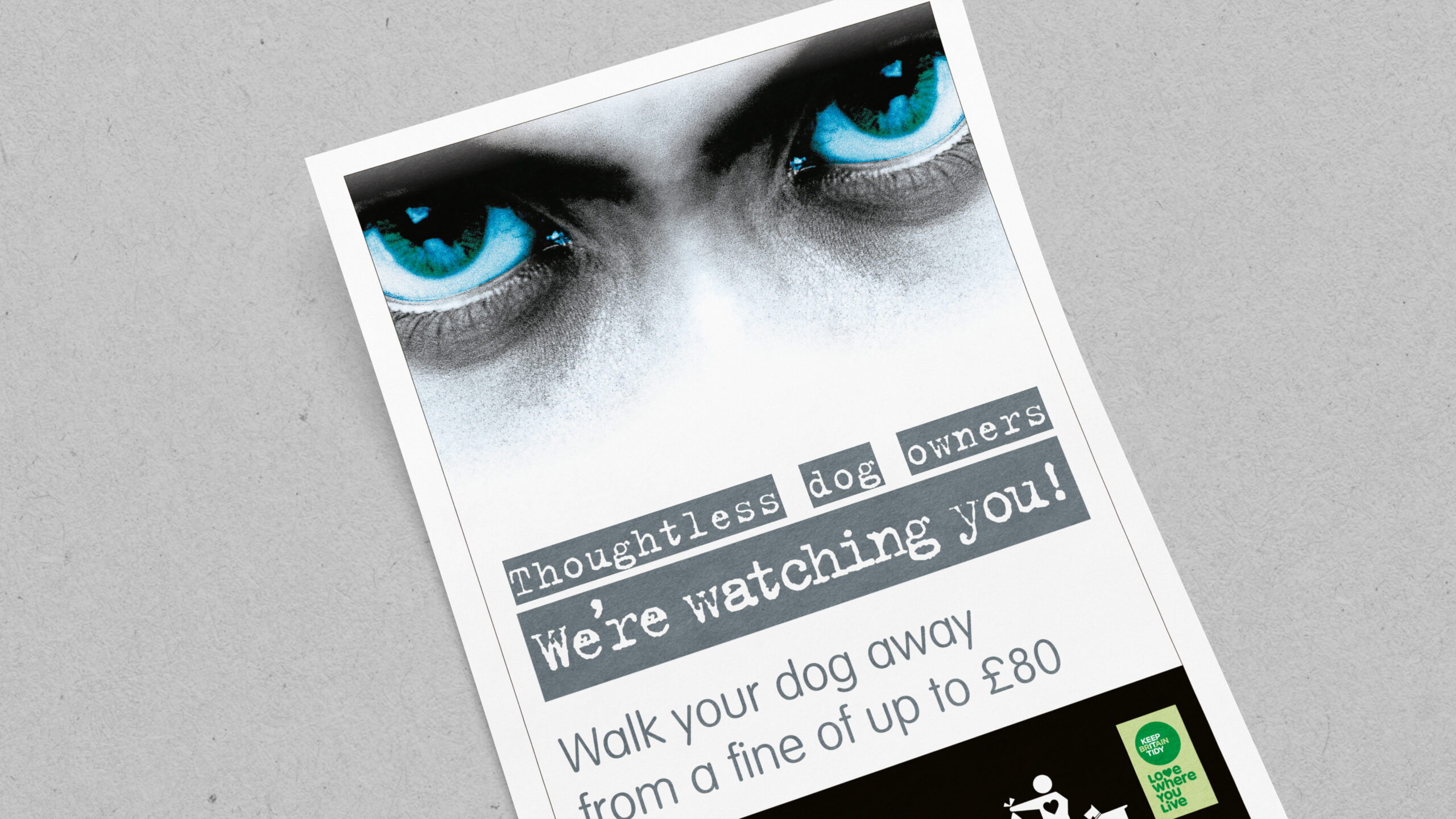 Researching the problem
Keep Britain Tidy performed in-depth research into the problem of dog fouling. It's seen as one of the key issues with local land managers and council officers, often due to the high volume of complaints from local residents. Feedback suggested that dog fouling has a trend that is more likely to occur at night time and especially during the winter months where people feel they can't be seen 'under the cover of darkness'. As such, there is a feeling that some dog owners act irresponsibly when they think they aren't being watched.
A behaviour change campaign was a necessary but there was also a requirement for it to be inexpensive and highly effective. Keep Britain Tidy had to demonstrate to local authorities that they had something that would actually work and provide metrics to prove it. There were also quite demanding restrictions, the solution needed to be inexpensive, something that was easy to reproduce, and simple for local environment officers to install. On top of all this it needed to provide maximum impact in dark unlit and remote areas.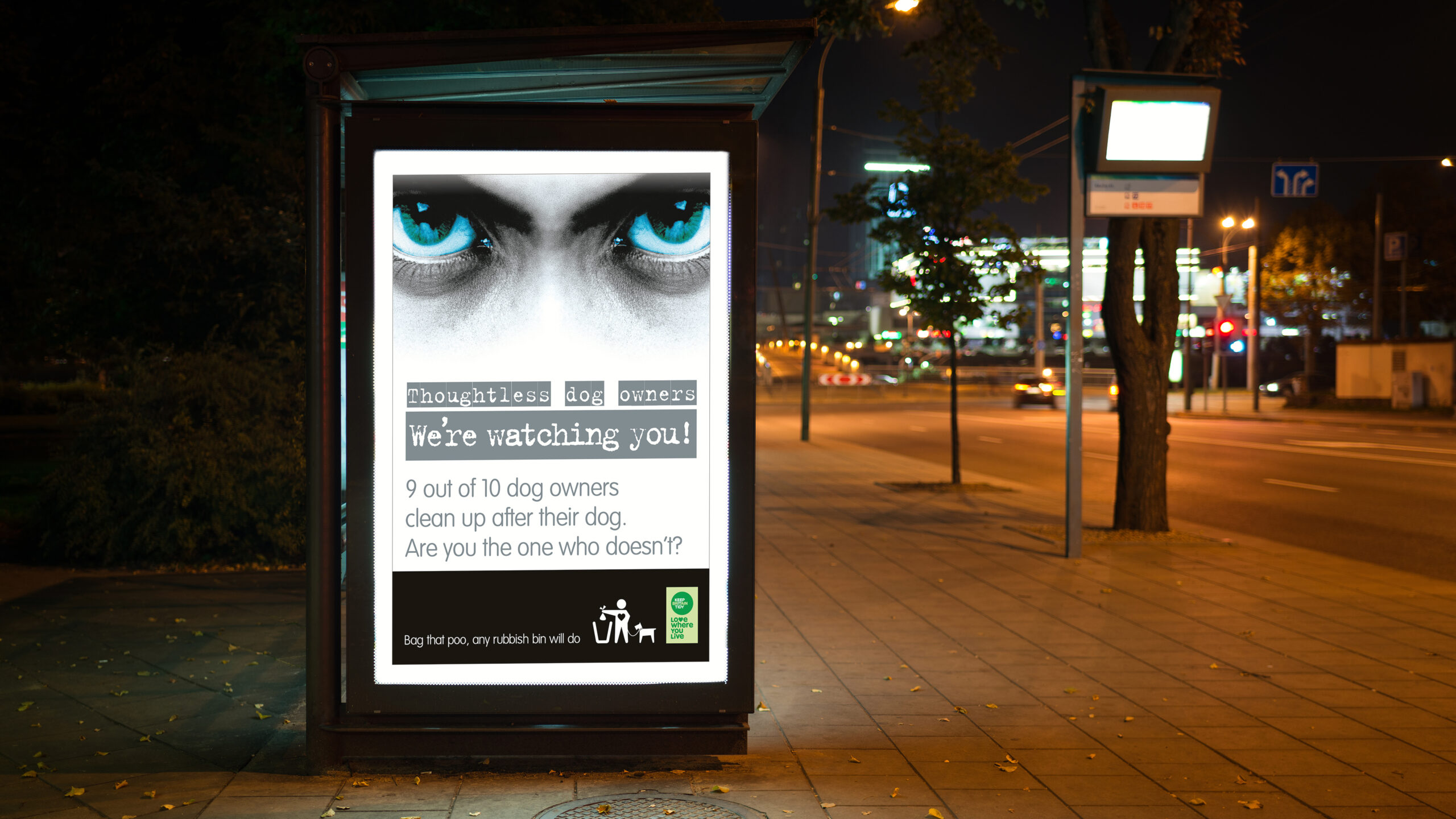 Developing the solution
Posters were the only real option, and we needed to make them innovative in their approach. Research from Keep Britain Tidy demonstrated dog owners were less likely to leave dog fouling if they knew they were being watched or monitored. The solution was therefore to re-create that feeling by adopting a creative approach of presenting them with piercing eyes coupled with with very direct headline messaging.
The creative came together quickly, a simple photoshoot and a considerable amount of compositing in photoshop followed the art direction theme we visualised. More difficult was developing an inexpensive solution to make them visible in the dark. After much testing with reflective materials we opted for a substrate that is typically used for emergency exit signs, it charges in daylight and glows in the dark!
Dog fouling reduction
Based on sample study of 17x regional sites with pre-measured baseline