Care to Co-operate, at Wales Co-operative Centre, use the values inspired by the international co-operative principles to help social businesses start-up, grow and work co-operatively.
The brief
Care to Co-operate are a small but dedicated team that are part of the Wales Co-operative Centre. They provide business training and advice based within the co-operative principals. To extend their reach and offer this to a wider audience they came to us for help in the development of an online training toolkit.
The primary goal of the training was to help businesses discover how they could run care and support services in a co-operative way. Essentially this was to try and replicate what they were doing face to face with companies. An added complication was that the toolkit needed to be available in both English and Welsh for both written and audio dialogue due to their audience being multilingual across Wales.

Visit Website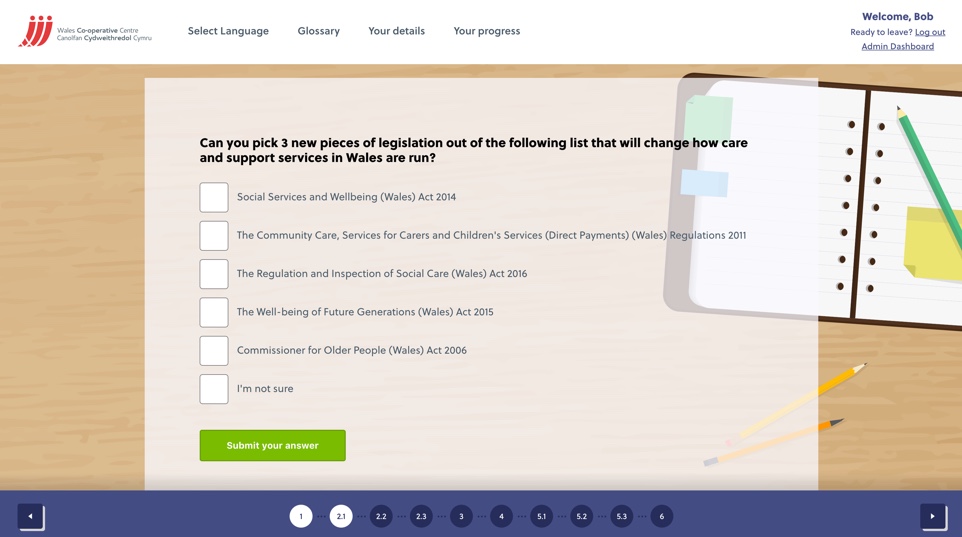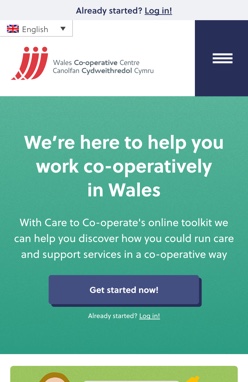 Developing user centric design via workshops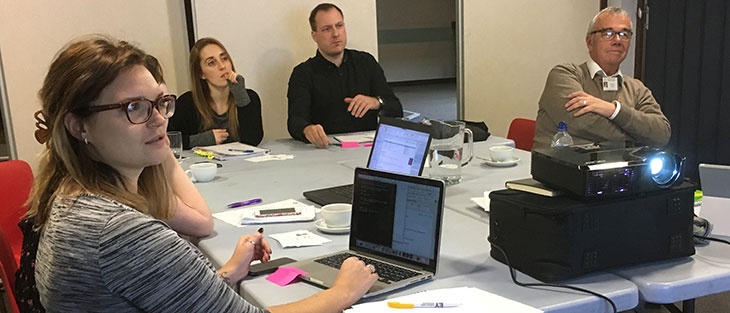 Before we began working on the toolkit and website, we arranged a workshop with the Care to Co-operate team and some of the existing clients that had begun the scheme already. The purpose of this was to get a deep understanding of 'Who' will be using the Toolkit and more 'How' they will be interacting with it.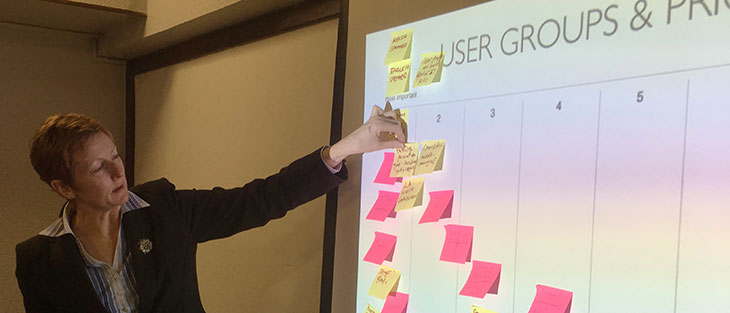 By creating multiple user journeys, we were able to prioritise the user types and the functions and features these users would expect to see. This helped the designers at early planning stages to structure the content, call to actions and the branding to ensure the Toolkit was as effective as possible.
The style
It was very important that the website was easy-to-use, friendly and inviting. We used bright, bold colours, and kept the website as simple as possible – allowing navigation and user experience to be easy. We then created custom illustrations of the Care to Co-operate team, which were then animated and synced to voice-overs recorded by the team - creating a unique, personable experience. We then used the animations in our completely custom system that allowed Care to Co-operate to share all of the information, and interactive sessions they'd usually do in face-to-face workshops, online.