Community Integrated Care is a national social care charity which provides care and support to thousands of people across England and Scotland.
Putting the sun in Project Sunshine
Community Integrated Care had a programme ready to roll out internally to overhaul its approach to Older People's Care – they called it Project Sunshine. It signalled the start of some exciting new changes to the way older people's homes are run, but its success relied on staff feeling good about the changes and being willing to get involved. That's where the collateral and our design came into play.
Putting the sun in Project Sunshine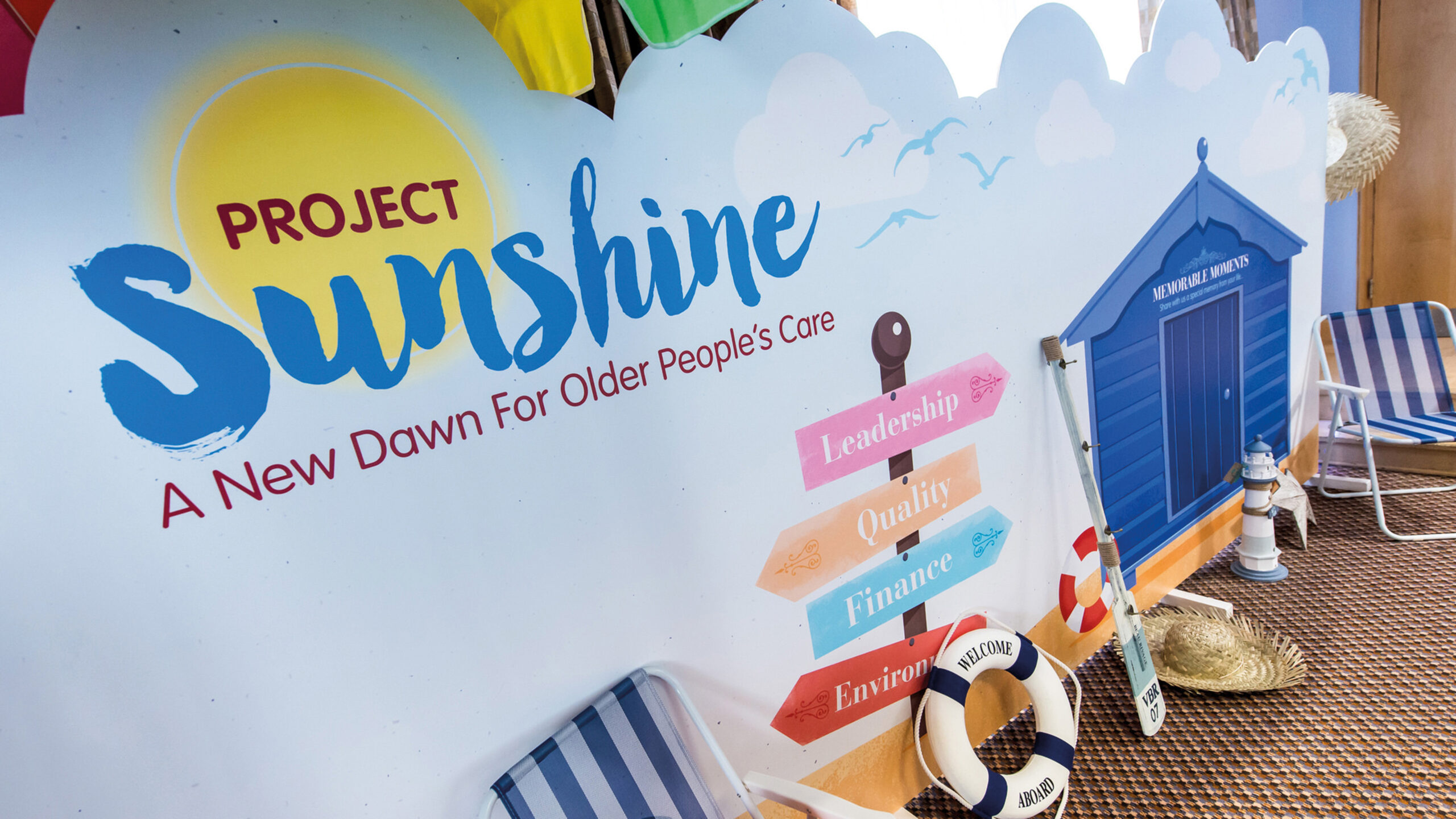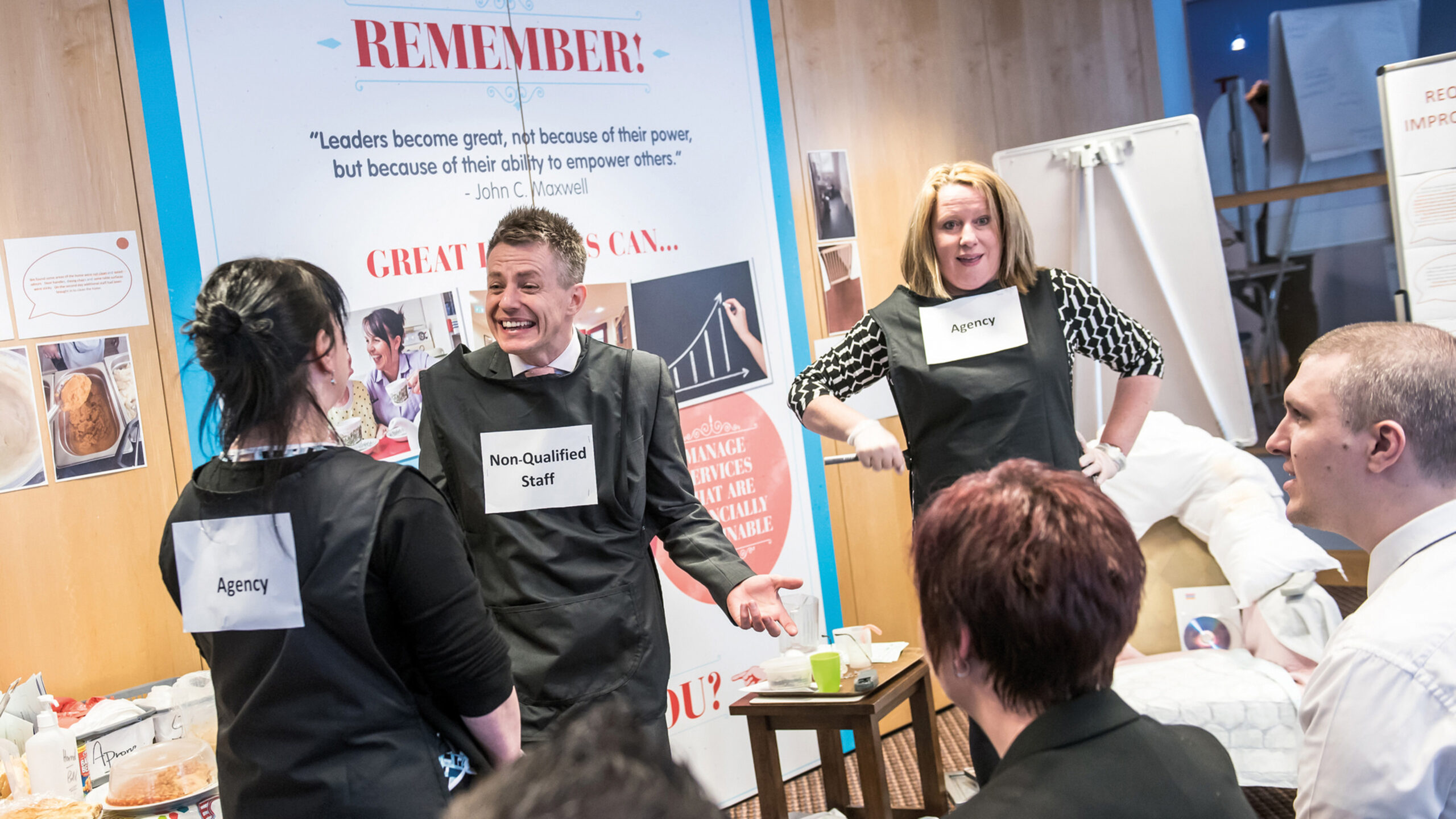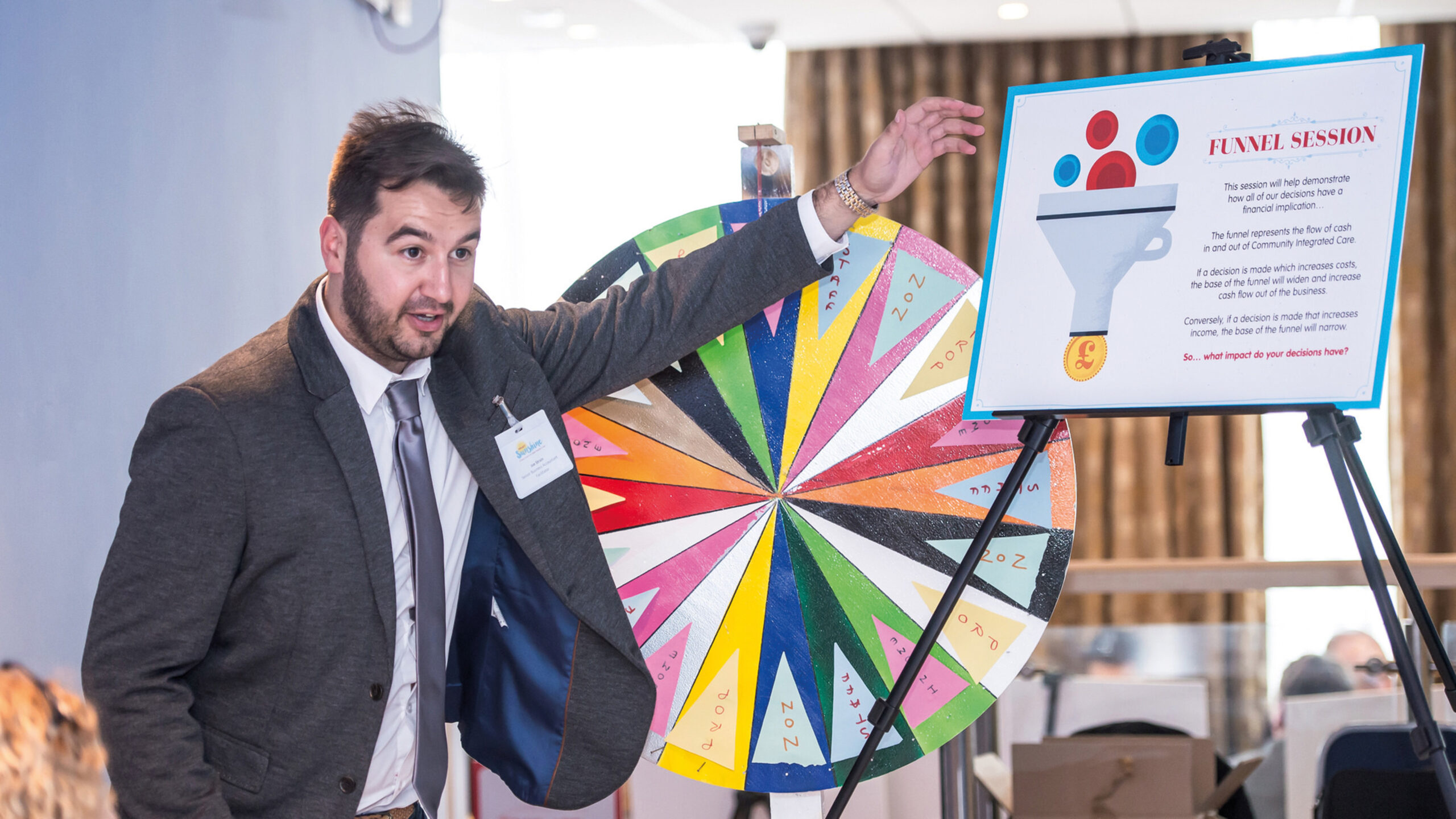 Sparking passion and changing behaviours
This was no ordinary internal communications campaign. From the outset, we knew it needed to work hard to change perceptions and behaviours of people potentially disenfranchised with a system they'd worked in for years. Not only that, our materials had to work across different care homes with different set-ups.
From Dumfries to Nantwich, Community Integrated Care needed to reach out to older care home managers to understand more about how their centres run – learning what works, and integrating this into the strategic overhaul. With each care home different to the next, we created flexible communication materials that could be easily adapted across the teams.
From the launch event to follow-up collateral and evaluation sheets, engagement was the order of the day. In particular, we created a suite of training materials that not only communicated the goals of the campaign, but excited people about the changes.
Our vibrant designs worked wonders bringing out the 'sun' in Project Sunshine, with a beachside theme running throughout. It's not only a nod to the sea-change on the horizon, but makes a potentially heavy subject light, bright and full of positivity.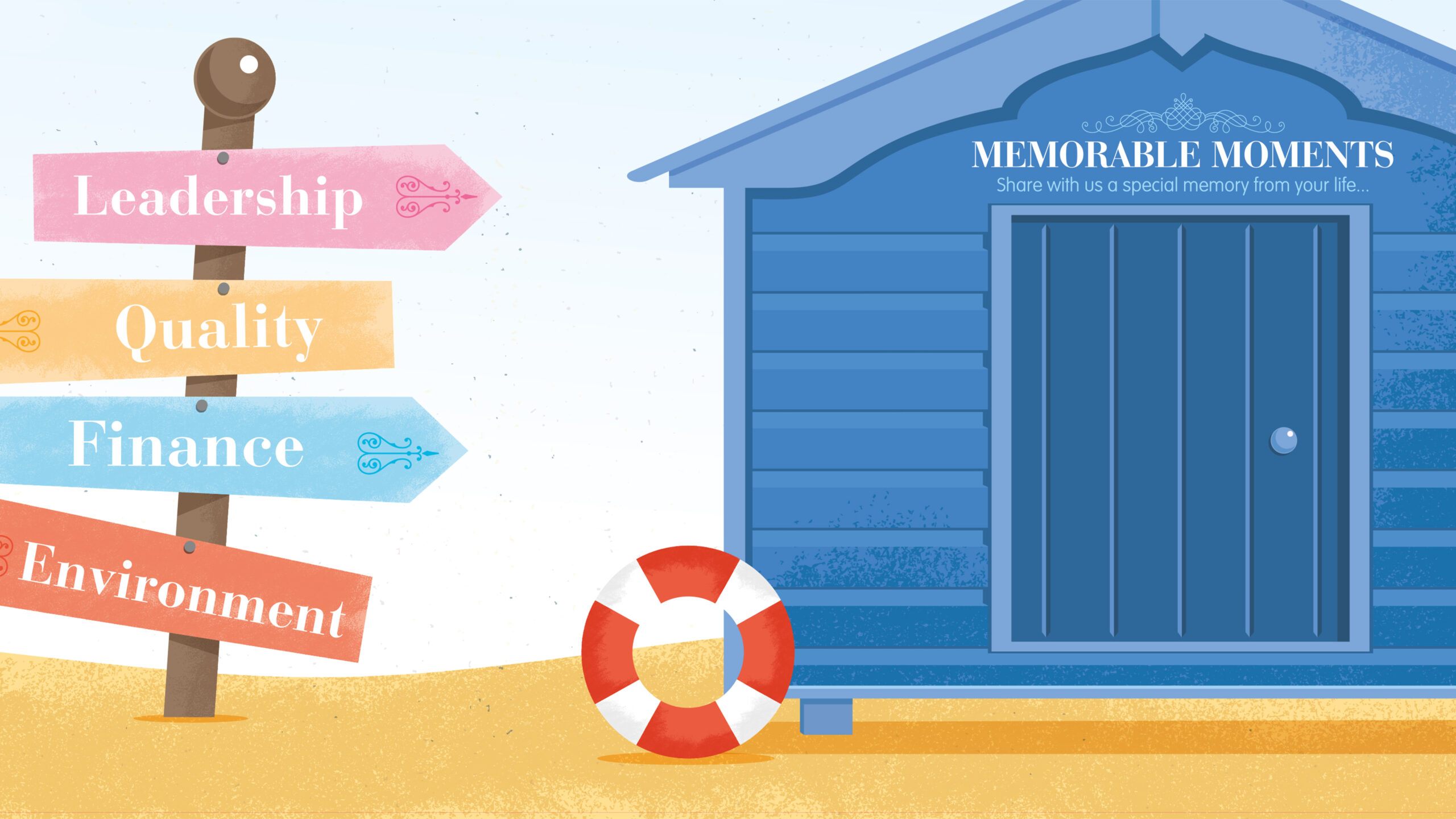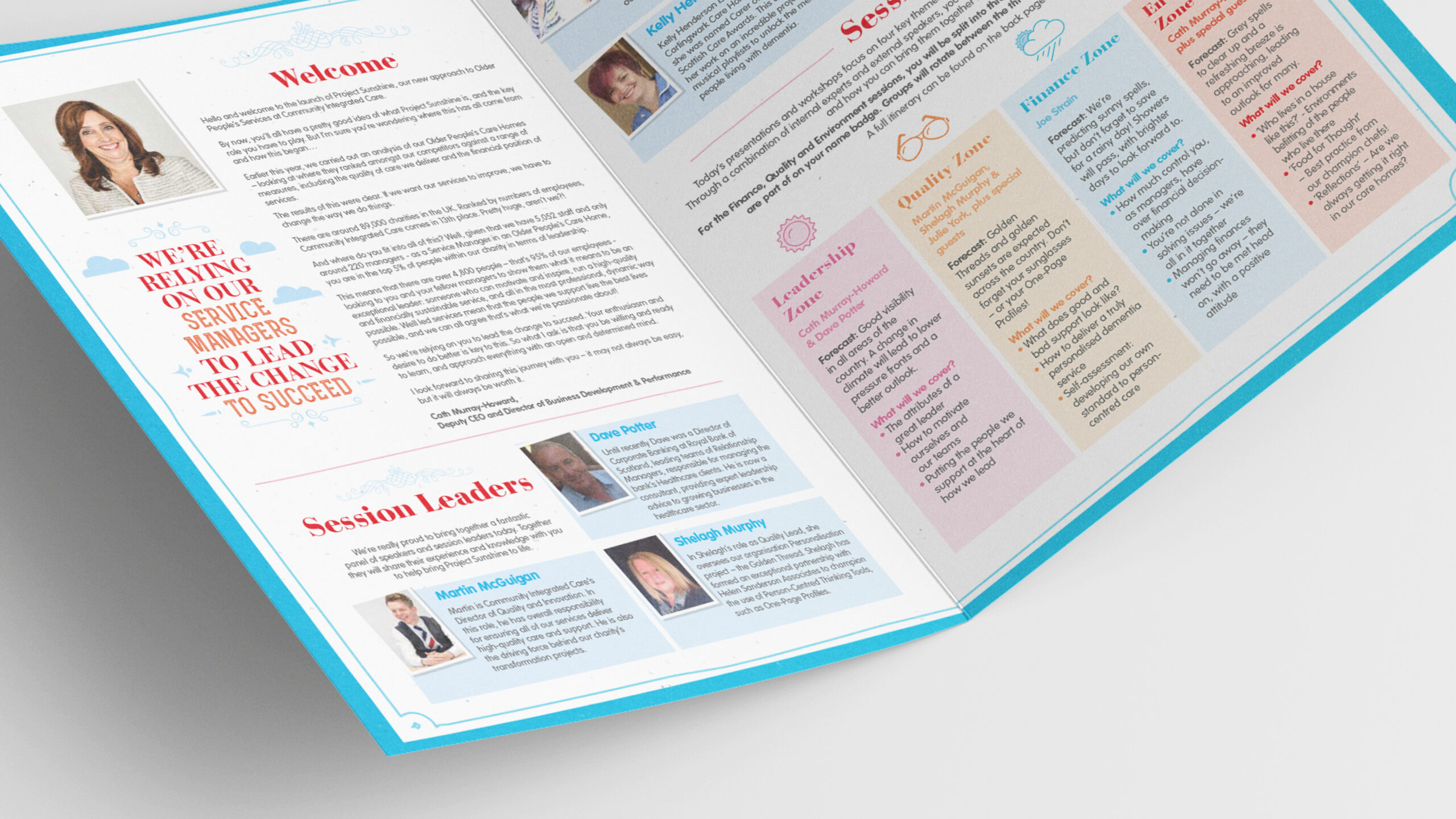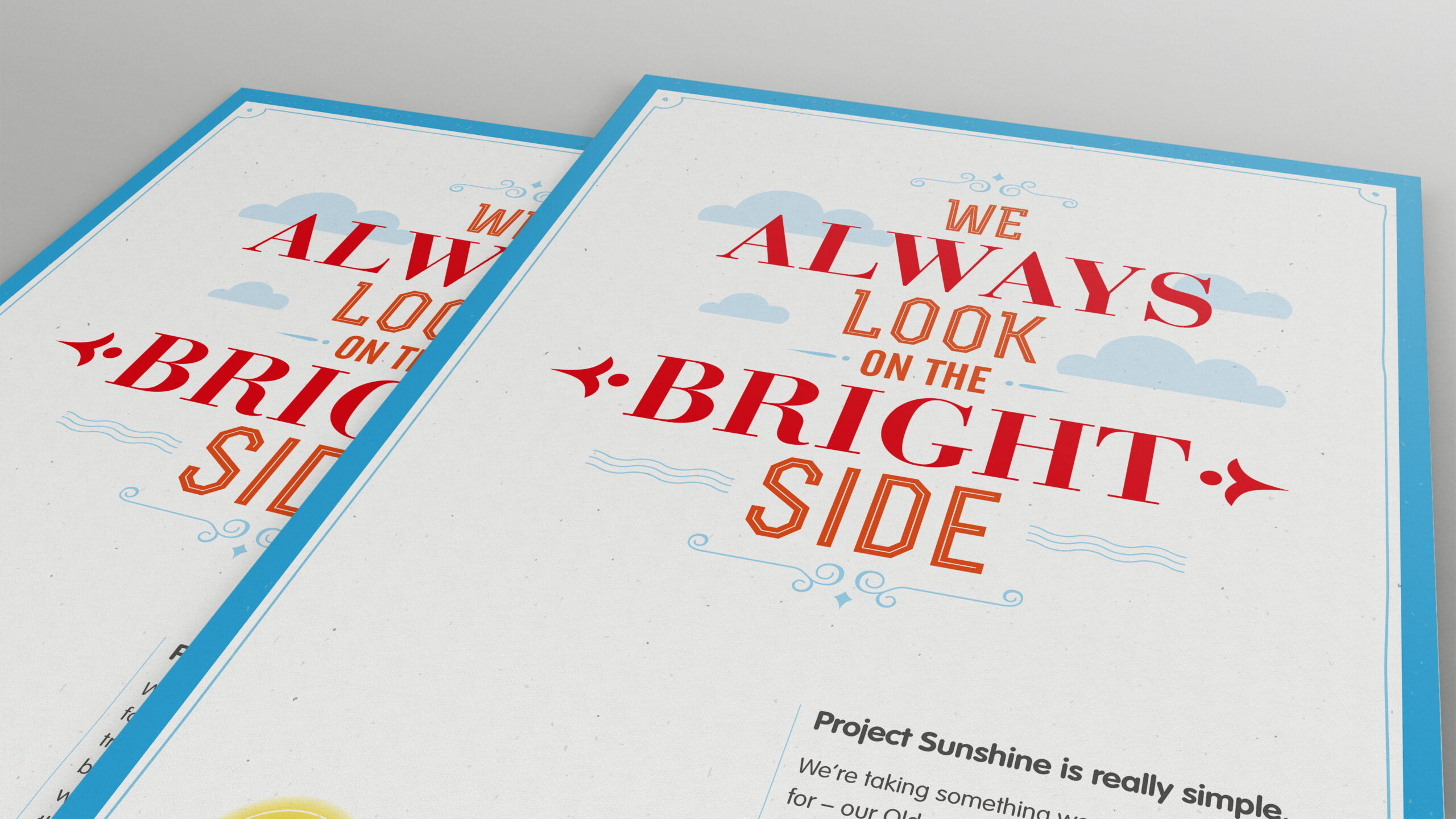 Keeping the sun shining
The bar had already been set with the success of other internal campaigns. But by working closely with the Project Sunshine team, we developed a strong look and feel for a range of materials that had the flexibility to work across difference audiences. The more people engaged with the project, the more we were able to adapt follow-up materials to support the ongoing success of the campaign. Working with the team like this meant we could pick up new information quickly and run with it – keeping the project moving and working as it should.