Green Fridays
We would like to start this blog post with a thank you to the wonderful Ordsall Hall staff and thank them all for their patience this year in letting us be part of the beautiful garden they so caringly cultivate.
If you didn't already know, here at Carbon we LOVE nature, trees, flowers, bushes, brambles, mud and all that goes with it. So once a week on a Friday, two members of the team pootle across to Ordsall Hall and volunteer helping Lindsay (Chief gardener extraordinaire) and Sophie (saintly patient giver of garden tasks) create beautiful beds of wild flowers, cut back the rose bushes, weed the allotment, plant pots of perennials, water sunflowers and so much more.
What we get up to …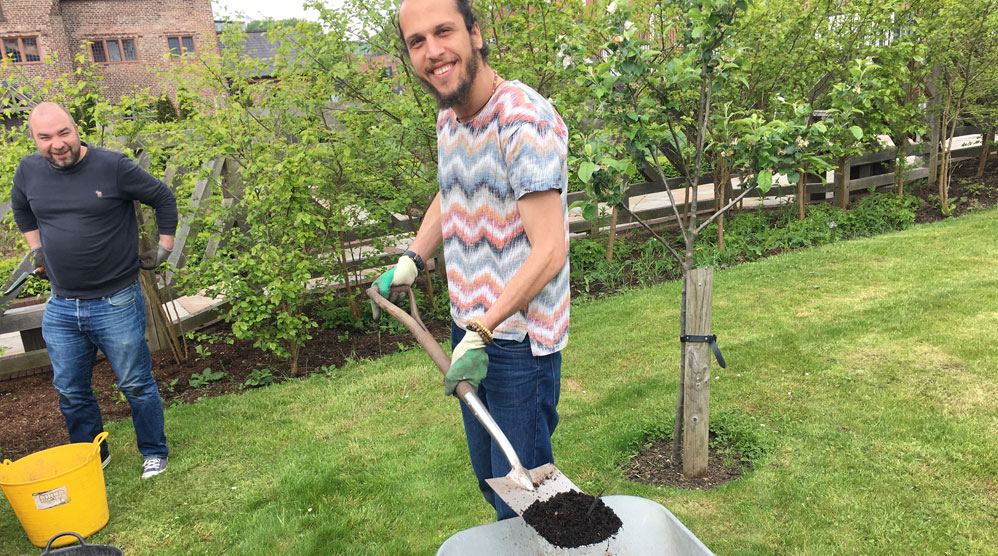 Planting in the Sunshine!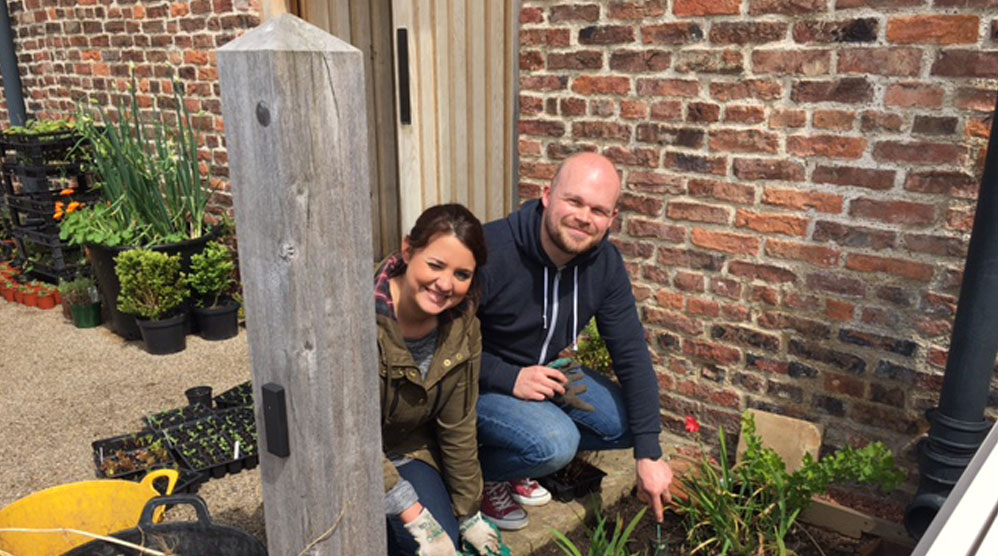 With so much more gained than given, all the team love donning their wellies and finding out what is in store for them that week. It is also a chance for a little fresh air, tuning in with nature and giving back to the community which we feel as passionately about as great design! And who could say no to soaking up the fantastic piece of history that is right on our doorstep.
Ordsall Hall is a 10th Century, Grade 1 listed Tudor mansion. Restored in 2011 the grounds are as much a part of the experience as the building itself with the WW1 allotment proving really successful this year, the orchards baring plenty of fruit, and some of the tallest sunflowers I have ever seen! The Hall has become renowned as a beautiful, unique wedding venue, fantastic events venue and notorious for its ghost residents.
To bring the year in the garden to a close, we are so happy to get involved in helping decorate the Christmas Tree in time for some incredible events at the Hall, including Christmas Wreath Workshop, The BBC Philharmonic, Christmas Quiz and so much more!