Day Trip out!
I was lucky enough to attend the Design Manchester Festival recently and with the selection of things on offer, the only difficulty was choosing what to see.
The one-day conference included talks from immersive tech artists FIELD, wayfinding and graphic designer Alexandra Wood and Warner Bros' senior VP of creative affairs and head of 'alternative animation' Peter Girardi.
I particularly enjoyed hearing about FIELD's work where they combined art + technology to create immersive audio-visual experiences, and new formats of visual communication. Their project with GF Smith to create 10,000 unique cover artworks was stunning and showed the possibilities of digital print and generative design.
With the weekend came the opportunity to see more of what Design Manchester 2016 had to offer.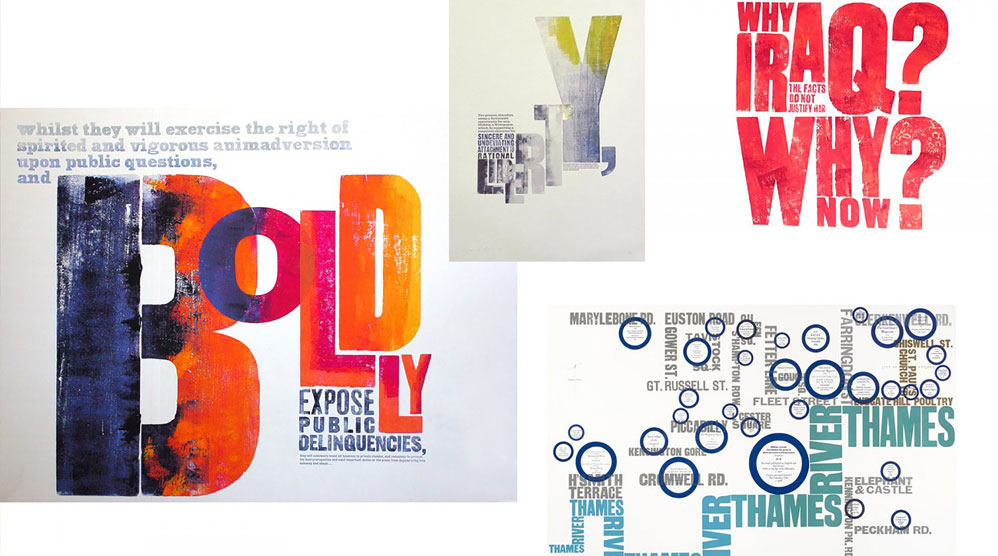 First it was to the brilliant craft shop Fred Aldous to see 'Alan Kitching: The Manchester Guardian' which had a good selection of his best work for the newspaper.
Next to Manchester School of Arts brilliant new art school building to see the man himself talking about his life and work along with a really good exhibition of various works.
His attention to detail and craft is incredible, considering all of the work was done using letterpress with not a bit of graphics software in sight.
I asked him if he enjoyed the limitations of letterpress and being creative within the strict boundaries of the medium. I think I already knew the answer – that design a lot of the time is about working with constraints to find solutions to problems.
Last stop the Design City Fair for what seemed like hundreds of artists exhibiting and selling their print work. It was packed and I forgot to take any cash to buy any of the amazing pieces! Finally resting my feet in the courtyard for music, grub and a well deserved festival ale.